Family Fun
Find Family Fun in Every Direction
At any age, you'll be immersed in the fun-loving atmosphere of Virginia Beach. From playgrounds right on the beach to treetop climbing at The Adventure Park, there is no shortage of happy activities for your family. Beginning with free access to all of our beaches, there are many ways to enjoy good times in Virginia Beach without putting the squeeze on your budget.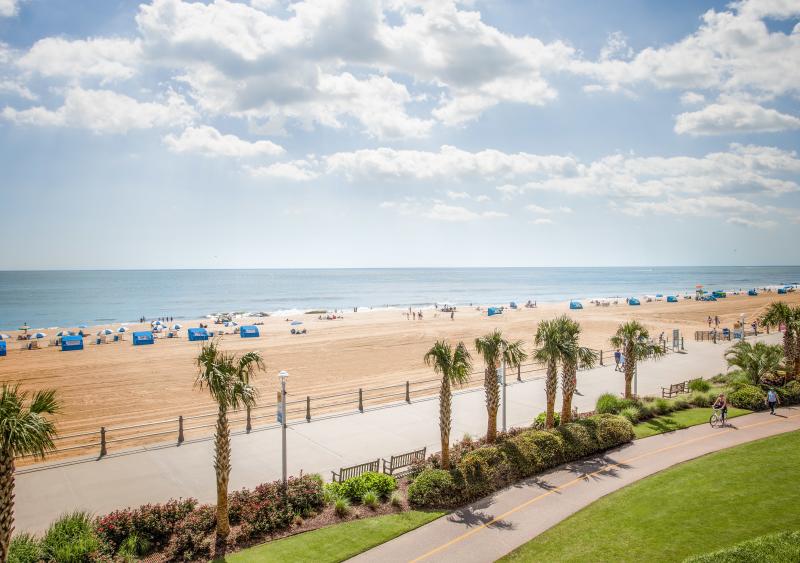 The Boardwalk
Virginia Beach's oceanfront boardwalk offers five kilometers of smooth walking and biking surface adjacent to the wide, clean, sandy beach and Atlantic Ocean shore. Lined by parks, restaurants, shops, hotels, bike rentals, an amusement park and outdoor stages, the boardwalk is watched over by King Neptune himself. Like all our beaches, there is no fee for accessing the boardwalk.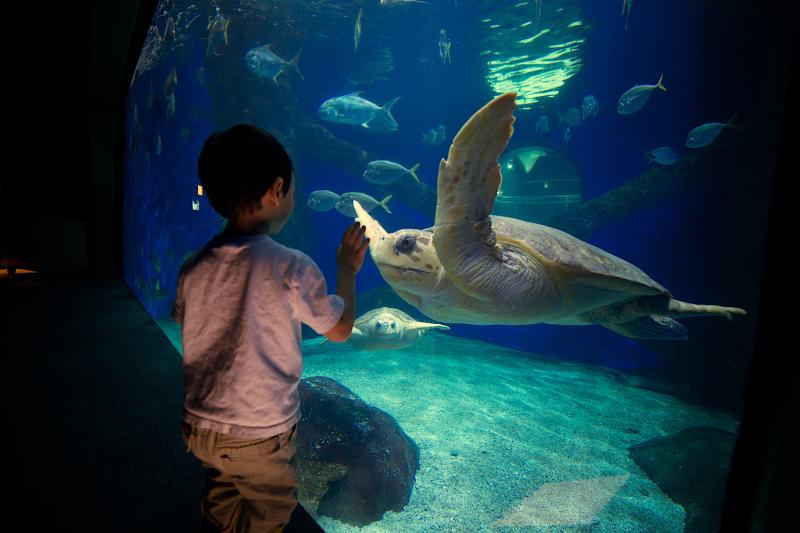 Virginia Aquarium
Spend some time with thousands of species of fish and aquatic animals, learn through interactive displays and take in a movie on a gigantic IMAX® screen. With ocean excursions and behind-the-scenes experiences, you can create lifelong memories.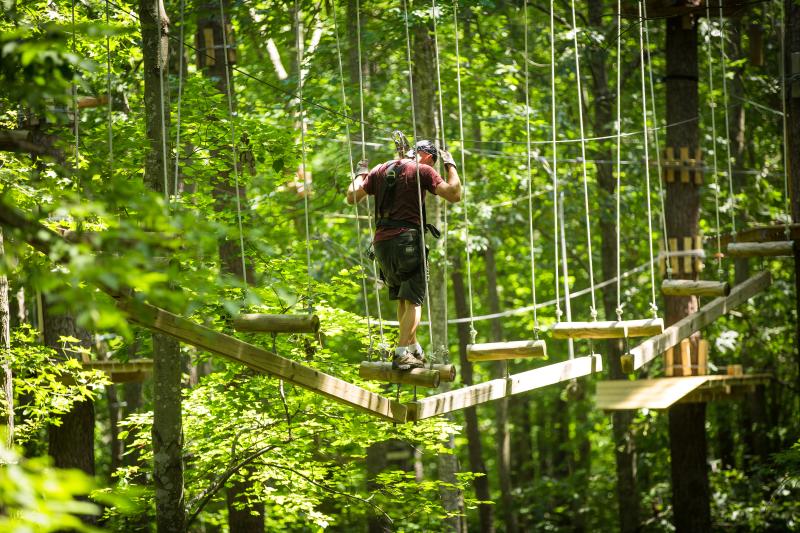 The Adventure Park
On the grounds of Virginia Aquarium, you can experience a thrill of another kind with zip lines, rope courses and platforms in the trees. After a safety lesson and outfitted with helmet and double-clip harnesses, climb, cross and challenge yourself to keep up with the young ones. For ages five and up, with courses of varying degree of difficulty.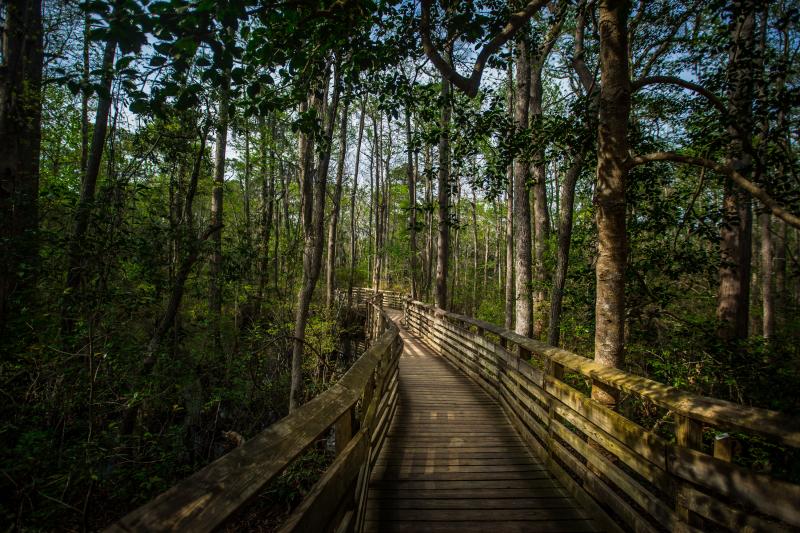 First Landing State Park
Stand on a historically significant site marking where the first English-speaking settlers landed on the continent in 1607. Venture along the trails and shores of Virginia's most-visited state park. You'll go from wide-open beaches along the Chesapeake Bay to the dense shade of forests as you explore the coastal environment. Swim and spend time on the beach, enjoy a picnic and go on a nature hike with a park guide.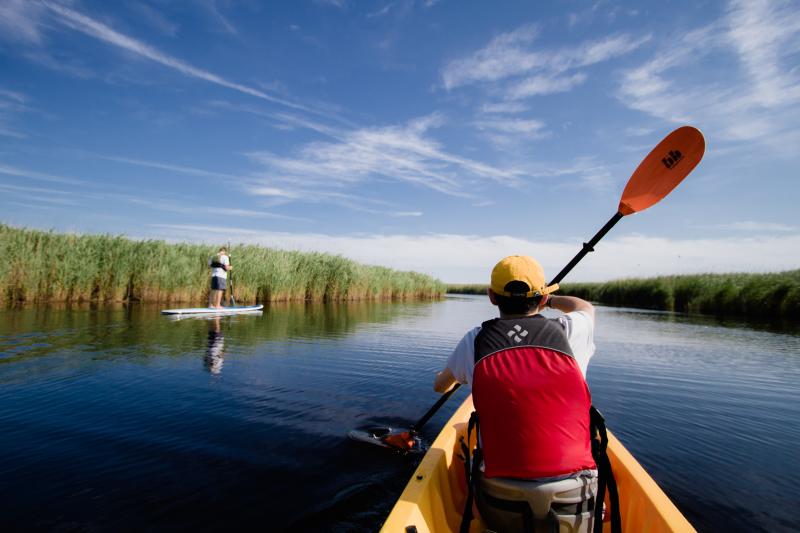 Water Activities
With gentle waves on the Chesapeake Bay and the active surf of the Atlantic Ocean, Virginia Beach offers a variety of ways to get out and enjoy the water. Area outfitters offer surfing, stand-up-paddleboarding and kayaking lessons, along with rentals. Popular boat tours leaving from local marinas range from deep sea fishing to entertaining pirate ship excursions.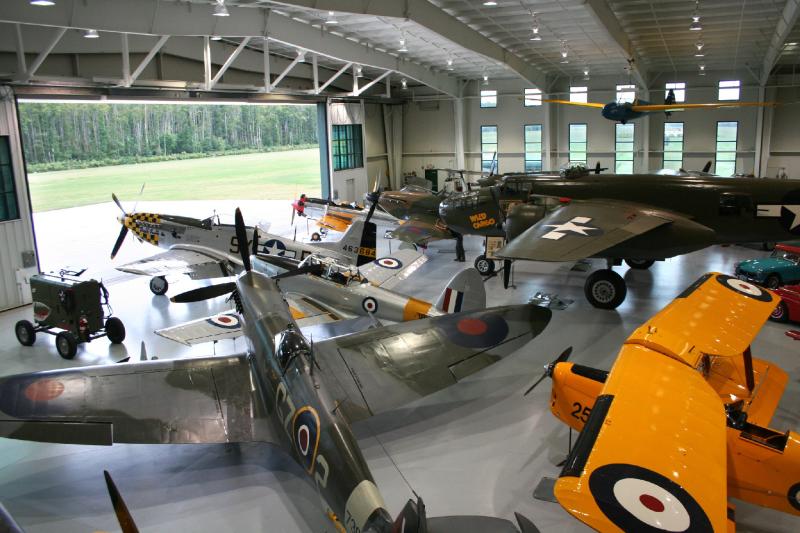 Military Aviation Museum
Visit an extensive collection of aircraft from World War I, World War II and the Korean War. American, British and German airplanes are on display and sometimes fly from this unique airport, featuring a hangar museum and special events that bring important eras to life.
Virginia Museum of Contemporary Art
Your creative side deserves special attention on vacation. Explore contemporary works at changing galleries and try your hand at a workshop event at the Virginia Museum of Contemporary Art. Exhibits feature painting, sculpture, photography, glass, video and other visual media from artists of international, national and regional acclaim.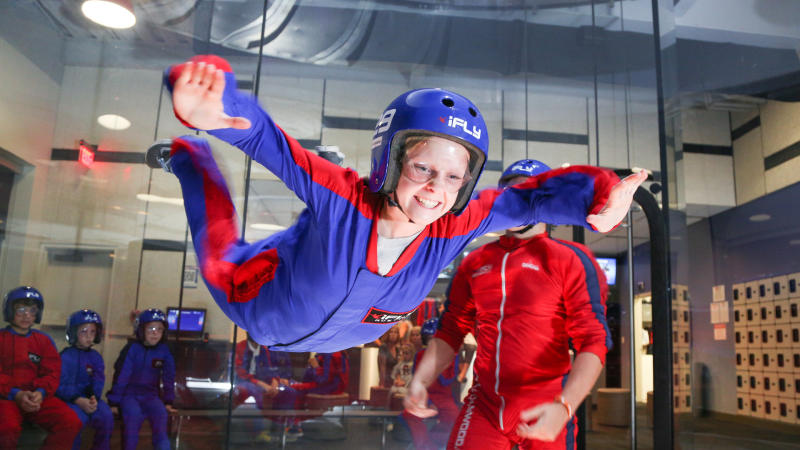 iFLY Virginia Beach
Enjoy true free fall conditions that mimic the feeling of skydiving without having to jump out of an airplane in iFLY's vertical wind tunnel. Experience 1600 horse power from 4 powerful fans, creating a wall-to-wall cushion of air on which you can safely float. There's no parachute, no jumping, and nothing attaching you to planet Earth. It's just you and the air, and it's the most incredible adrenaline rush.