Military & History Adventures
By land, air, and sea, here in Virginia Beach, you're close enough to feel the excitement of days gone by. As home to thousands of sailors and airmen through the years, our shores have long inspired heroism, and these adventures take you up close and personal with their bravery.

SWINGTIME IN THE SKIES
Take a trip back to a time when aircraft were spectacular and learn why our heroes never let us down. Swingtime in the Skies takes you to the Military Aviation Museum to see one of the largest collections of flying WWII Military aircraft in the world. Hear stories of contributions made by the men and women of aviation to our country. Meet and interact with Rosie the Riveter or a Mustang Fighter Pilot. Make your day complete by adding a World War II themed lunch or dinner with high-flying songs.
Military Aviation Museum 1341 Princess Anne Rd. • (757) 721-7767 • militaryaviationmuseum.org• Tour Price: $14 per person, $27 per person with lunch • Tour Length: 1.5 - 2 hours Participants: minimum 20, maximum 100 • Availability: year-round, daily, 9 a.m. - 5 p.m.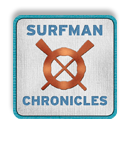 Surfman Chronicles
Learn about the history of Virginia Beach through its legends and lore. The Virginia Beach Surf and Rescue Museum's SURFMAN CHRONICLES accounts the mysteries and true tales of shipwrecks, witch trials, and the old Cavalier Hotel, to name a few. The museum's costumed storyteller can deliver the program as a museum tour, walking tour, or off-site speaker program.
The Virginia Beach Surf and Rescue Museum 24th St. and Atlantic Ave. • (757) 422-1587 • vbsurfrescuemuseum.org • Tour Price: $8 per adult, $5 per child ages 6-15 • Tour Length: 1 - 1.5 hours • Participants: minimum 10, maximum 60 • Availability: year-round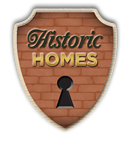 Historic Homes
Where America's first permanent settlers set foot on our shore, traces of the past are treasured and preserved. See how Virginia's first colonists lived in 1719 at one of the oldest surviving brick homes in the country, the Adam Thoroughgood House. Experience household roles of plantation life of the early 18th century at the Lynnhaven House, and the larger Ferry Plantation and Francis Land Houses of nearly a century later. With costumed interpreters, tours of gardens and river sites, this is a satisfying tour for all.
Historic Houses (757) 460-7109 • museumsvb.org • Tour Price $2.50 per person • Tour Length: 30 - 60 minutes • Participants: minimum 10 • Availability: year-round, Tuesday - Sunday
(Ferry Plantation is available Tuesday, Thursday or Saturday by reservation. Please call (757) 473-5182. Ferryplantation.org)
Thoroughgood House 1636 Parish Rd.
Lynnhaven House 4409 Wishart Rd.
Francis Land House 3131 Virginia Beach Blvd.
Ferry Plantation 4136 Cheswick Lane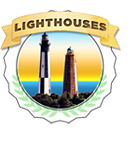 Lighthouses
These beacons of safe harbors and welcoming shores have long spoken of the romance between sea and land. Now you can learn about the history of the original octagonal brick Cape Henry Lighthouse, authorized by George Washington and completed in 1792, along with its slightly more modern cast iron sibling. Climb to the top of the earliest lighthouse and enjoy a spectacular view.
The Cape Henry Lighthouse is located on the Joint Expeditionary Base Little Creek-Fort Story. The public entrance is located at 89th St. and Atlantic Ave. Access to military bases may be restricted for public tours, and a valid picture ID and vehicle search is required.
Cape Henry Lighthouse 583 Atlantic Ave. • (757) 422-9421 • www.preservationvirginia.org • Tour Price: adult $4 per person or $8 combo walking tour and tower, youth $2 per person or $4 combo walking tour and tower (must be 42" tall) • Participants: minimum 10 • Availability: year-round