Services We Provide
Please find additional services the VBCVB provides listed below.
The Partner Pipeline  
Just as CVB is the official DMO for Virginia Beach, the Partner Pipeline is the official CVB partner platform. Referred to more commonly as the PPL, this free on-line platform is where our local tourism/hospitality industry partners manage their business' information and website listing(s), share happenings between businesses, access our large-scale event calendar and annual sales & marketing plans, upload special offerings, and much more!  
Photography Assets  
Your CVB produces many print and electronic collateral pieces each year and makes it a point to update and refresh our website often. Photos of restaurants, hotels, landmarks, etc. are often rotated to represent various aspects of Virginia Beach. In order to ensure that the CVB uses up-to-date photos of your attraction, accommodation, restaurant or event, be sure to send in updated, high-resolution photos for the CVB to archive for future publications. *Requires partner to sign photo release form. 
CONTACT: Alex Smith, ajsmith@visitvirginiabeach.com to coordinate delivery of assets through Sharefile 
Public Relations, Content Development & Social Media 
The CVB Public Relations team builds, maintains and leverages media relationships through targeted pitches, news releases, press visits, sweepstakes and social media. Continually send new experiences, packages, events and products to be included in news releases, blog articles and pitches when relevant. Partner with us on press visits and sweepstake packages by accommodating or offering media rates for hotel rooms, attraction passes and meal vouchers When posting social media, be sure to tag Virginia Beach and use the appropriate hashtag #visitvabeach. Here is a list of all the Virginia Beach social media channels to tag and interact with: 
Facebook: facebook.com/VisitVaBeach/ 
Twitter: @VisitVaBch 
Instagram: @VisitVaBeach 
YouTube: VisitVABeach 
LinkedIn:  
CONTACT: Erin Goldmeier, egoldmeier@visitvirginiabeach.com 
Vacation Guide Listing Inclusion 
Make sure the team at the VIC has updated information and materials for your business to be included as a FREE listing opportunity in print and online Vacation Guide. 
Free Leads & Contacts (Weddings, Reunions, Group Tour) 
Includes open participation in the monthly Tour & Travel committee meetings. 
CONTACT: Ron Kuhlman, rkuhlman@visitvirginiabeach.com 
Hotel/ Daily Room Availability 
Call room availability into the VIC team each day, so walk-in visitors are aware of the best possible rates and can be referred to your property. There is no charge for this service.  
CONTACT: Maria Aragon, maragon@visitvirginiabeach.com
Virginia Tourism Corporation (VTC) - Virginia.org 
Used by more than 500,000 visitors per month with an expressed interest in Virginia travel. Your listing on this huge asset is FREE.  
More info: http://www.vatc.org/emarketing/webmarketing/ 
VTC Marketing Leverage Grant Program 
Designed to stimulate new tourism programs through the creation of tourism partnerships to extend the "Virginia is for Lovers" campaign beyond Virginia's borders. Applying for a grant is FREE.  
More info: http://www.vatc.org/PAM/leverageprog/ 
Co-Op Advertising with VTC 
Find out more about this program at http://www.vatc.org/advertising/partneradvertising/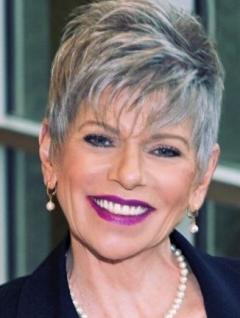 Teresa Diaz, APR
Partner Development Manager
Need to update your account or have a question?