Sustainable Virginia Beach
With miles of coastline and waterways, state parks, a national wildlife refuge, rural agricultural communities and a diverse population of marine wildlife, the health of our environment is crucial to our daily life in our coastal city. With organizations like the Research and Conservation Division at the Virginia Aquarium & Marine Science Center, Lynnhaven River Now, and the Chesapeake Bay Foundation, as well as programs like Virginia Green, conservation opportunities abound in Virginia Beach. Whether you want to get your boots in the mud or simply make more environmentally conscious choices, there are many ways to join the effort of keeping Virginia Beach clean and beautiful for years to come.
Virginia Green
Visit Virginia Beach is proud to be a supporting partner of the Virginia Green program, our state's initiative to encourage green tourism practices in all aspects of our tourism industry. Certified Virginia Green Travel Partners have made significant commitments to reduce their generation of wastes, reduce their use of water and energy, and embrace other sustainable practices. You can reduce your own environmental footprint during your Virginia Beach vacation simply by supporting certified Virginia Green partners. You can search for Virginia Green certified businesses in our look book or throughout the website business listings by selecting Virginia Green as a category.
Virginia Green is run through a partnership among the Virginia Department of Environmental Quality (DEQ), the Virginia Tourism Corporation (VTC), the Virginia Restaurant, Lodging and Travel Association (VRLTA) and the Virginia Green Travel Alliance. The program seeks to reduce the environmental impacts of the tourism industry and raise environmental awareness.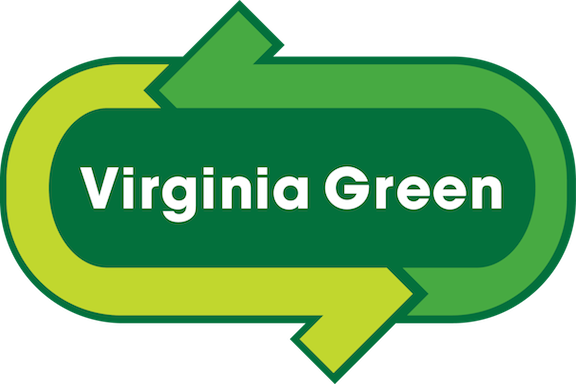 To support Virginia Green, look for the Virginia Green logo. You can find green certified hotels, B&B's, restaurants, attractions, festivals and events, throughout Virginia Beach. 
A Green Weekend in Virginia Beach
There's no shortage of sustainable fun to be had in Virginia Beach. Check out our 4 day, 3 night outdoor and eco-adventure itinerary to plan your green travel today.
Virginia Aquarium
& Marine Science Center
While the Virginia Aquarium is a fun place to visit for the whole family, the marine science center's primary goal is to inspire conservation through education, research and sustainable practices, and they're always recruiting visitors of all ages to join them!  Sign up to take a behind-the-scenes look at its daily operations, join its award-winning stranding response team to help rescue and learn more about our local sea life, or join in on the team's efforts to build new oyster reefs. 
The Virginia Aquarium also works to make our favorite food healthier for both our bodies and for the environment with its Sensible Seafood Program, which promotes ocean-friendly seafood. The popularity of menu items like cod, salmon, tuna and shrimp has provoked destructive seafood farming and fishing practices on a global scale. Through a series of Sensible Seafood partners, the program promotes buying local, so as to not support these detrimental practices, in turn delivering a fresher and tastier dish to your table. 
Water Conservation Programs
We're surrounded by water in Virginia Beach, which means taking care of those waterways is a huge priority in keeping our coastal city clean. Learn more about the groups taking on this monumental task, and find out what you can do to help.
Help Keep Our Beaches Clean