Virginia Beach Local Farmer's and Seafood Markets
Virginia Beach features a large number of local farmers and seafood markets with fresh produce, home and garden gifts, plants and flowers, and more.
To get your fix of fresh and delicious fruits and vegetables at home, there are several markets offering up the best local ingredients you can find, like the Old Beach Farmers Market in the ViBe Creative District, or the long-standing, year-round Virginia Beach Farmers Market.
Whether you have specific dietary restrictions, or you're just looking to eat as healthy as you can, vacation doesn't mean you need to put your diet on hold (unless, of course, you want to). With plenty of delicious options that will help keep you on the path to living the healthy life, Virginia Beach has you covered!
Where to Pick Strawberries This Spring
While local farms are taking all necessary precautions for your health and safety, and to follow the social distancing guidelines set forth by the CDC, our favorite springtime tradition of strawberry picking is still available inn Virginia Beach this spring. Here's where you can pick.
What's Fresh?
Depending on the season, you can pick up your own bushel of strawberries, blueberries, blackberries, kale, cabbage, or even a bouquet of wildflowers, from local farmer's markets. From strawberries in the spring to pumpkins in the fall, and everything in between, here's when you can find the freshest produce.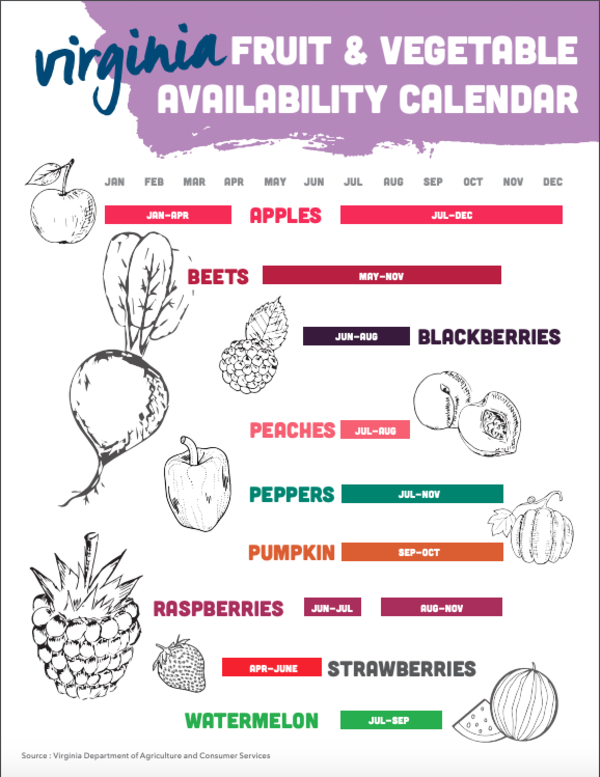 Discover More Farmer's & Seafood Markets
Picture Yourself in Virginia Beach
Feel the destination's warm welcome as you browse photos from other visitors' unforgettable vacations, then start planning your escape to Virginia Beach.
#VisitVaBeach
Make sure to #VisitVaBeach to be featured!