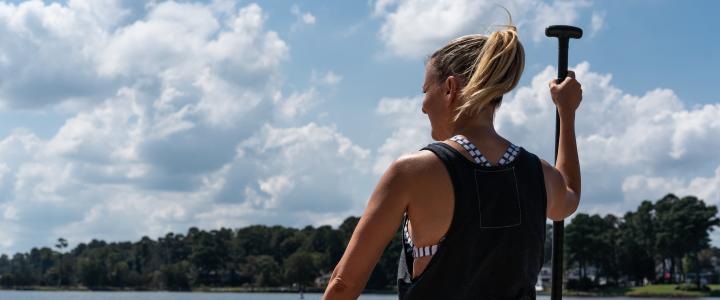 Every day is a good day to get outdoors in Virginia Beach. From sandy beaches and lush parks to scenic nature trails and sparkling waterways, how much of our outdoors you soak up is entirely up to you. 
Planning to visit us soon? We invite you to lace up your hiking shoes, paddle through the ocean waves or sleep under the stars… You need just three days to experience some of our coastal city's best offerings – though be warned, you'll inevitably be craving more soon.
Below, our proposed three-day itinerary for making the most of your outdoor getaway.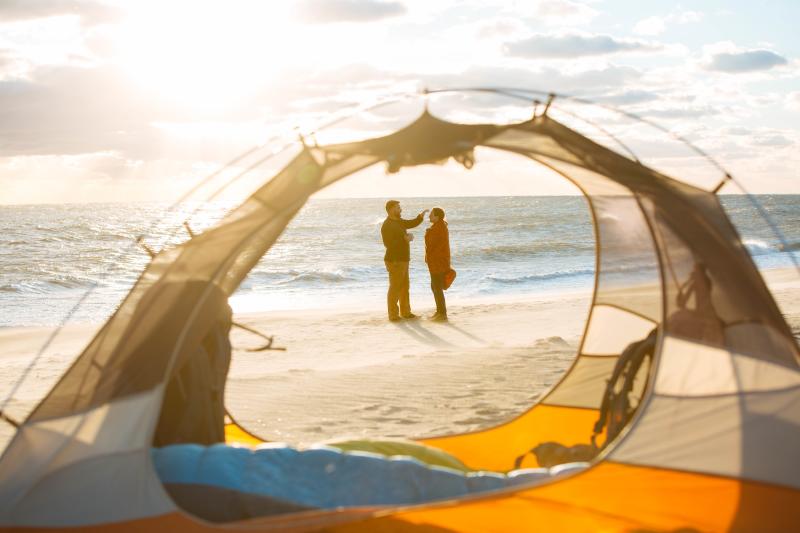 DAY ONE | SLEEP UNDER THE STARS
Kick off your Virginia Beach outdoor adventure in False Cape State Park. Park your car at Little Island Park in Sandbridge and hike the five to nine miles to your campsite (you'll want to pack light!). The park's 12 tent-only campsites are primitive, but what they lack in luxury, they deliver in unencumbered coastal beauty. You won't regret waking up to the sun rising over the Atlantic Ocean. Campers must secure a reservation ahead of time.
Spend the day exploring the park's scenic beauty. With 15 hiking and biking trails, you'll have plenty of ways to explore this pristine coastal environment. In just one visit, you'll get a glimpse into Virginia Beach's unique seaside environment – inclusive of dunes, woodlands, farm fields, salt marshes and hundreds of bird species, as well as wild horses, red fox, loggerhead sea turtles and more.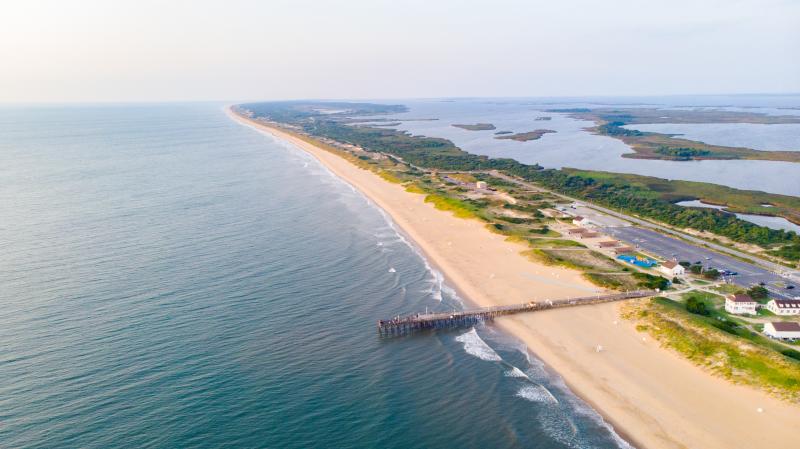 DAY TWO | MAKE IT A BEACH DAY
Morning
Wake up early to make the scenic drive from Sandbridge to the Oceanfront District and take in a breathtaking sunrise with King Neptune himself. You can thank us for the photo-op later!
Fuel up for the day with a quintessential Virginia Beach brunch at Doc Taylor's, a one-time doctor's home that now serves up delicious comfort breakfast and lunch food, Bloody Marys and mimosas, just footsteps away from the beach. Craving an outdoor dining experience instead? Virginia Beach serves up plenty of those, too, check out The Bee & the Biscuit or Sunnyside Café & Restaurant.
Daytime

The early bird catches the worm, they say – or, in Virginia Beach's case, the best spot on the beach! Find your favorite spot in the sand and spend the day basking in the sun and enjoying the warm waters of the Atlantic Ocean. 
Afternoon

Once you're ready to step away from the sun for a  bit, hop on a four-wheeled surrey for a classic Virginia Beach experience on the Virginia Beach Boardwalk, or spend the afternoon exploring the area by bike (find a bike rental). For a longer ride, keep pedaling a few miles down Pacific Avenue to the 64th Street entrance to First Landing State Park, where you'll find the Cape Henry Trail, which will guide you through pristine marshland dotted with bald cypress trees adorned with Spanish moss.
Evening

After an active, sun-kissed day, a light walk along the Chesapeake Bay water's edge will renew your senses. Better yet? A dazzling sunset will close out your day with spectacular colors. Known to the locals as Chick's Beach, the Chesapeake Bay beach offers a front-row seat to nature's best show – and provides you with an unforgettable memory.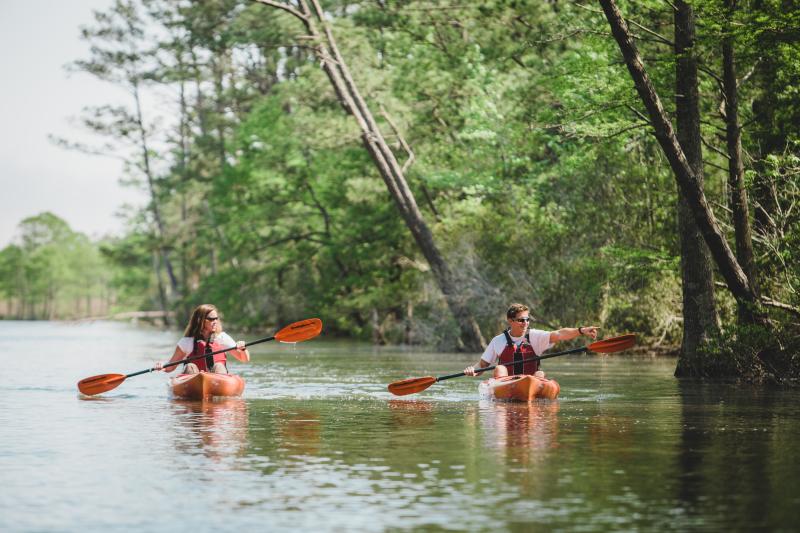 DAY THREE | PICK YOUR ADVENTURE
It's time to take your Virginia Beach adventure full-throttle! Kick off your day on the water kayaking, paddle-boarding, swimming, surfing, jet-skiing or boating in the Atlantic Ocean or the Chesapeake Bay. Recreational equipment can be rented from various companies near the beaches. Want to take on a VB classic? Sign up for a surfing lesson with a local company.
Prefer to spend the day on land? Head up into the trees for a new perspective of Virginia Beach at the Adventure Park at Virginia Aquarium – the largest of its kind in Virginia. Featuring multiple zip lines and aerial ropes challenge courses, the park is perfect for thrill-seekers ages five and up. Zip up 150 feet and through several levels of courses, as you climb from bridge to bridge during this challenging and fun activity. Just down the road, Virginia Beach's newest treetop adventure, Adventure Works Wetland Zipline Park, offers a more traditional ziplining experience to guests of all ages, all nestled within 60 acres of maritime forests in the Oceanfront area. Adventure Works even offers a moonlight adventure, where you can zip through the forrest at night.
With your feet back on solid ground, end the day – and your three-day visit – with a sunset parasailing adventure. Rudee Inlet is the takeoff point for several parasailing tours, including Adventure Parasail or Pirate Parasail. If you haven't yet experienced the serenity and spectacular views that come with floating 1,000 ft. above the water, this is the outdoor adventure your visit deserves!