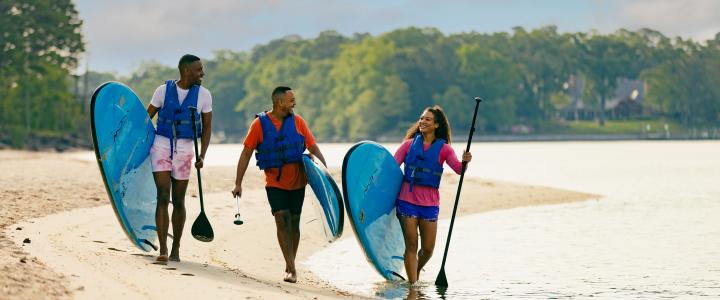 Whether you're into hiking breathtakingly scenic routes, sighting wildlife, biking adventurous trails, or cozying up to nature at a local campsite, this season delivers on the very best of the outdoors. Milder weather and a colorful palette of spectacular fall colors provide an idyllic backdrop for exploring Virginia Beach to your heart's content. Which adventure(s) will you pick?
Hiking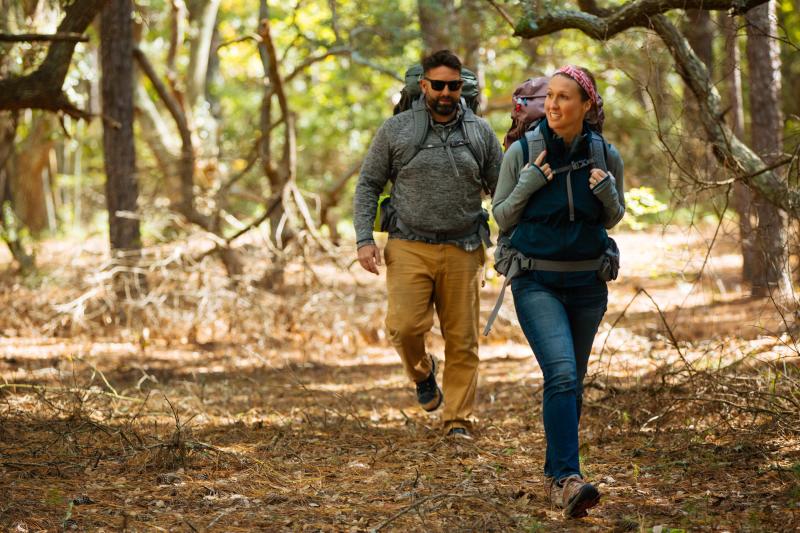 We don't mean to brag, but Virginia Beach has been consistently voted as one of America's Healthiest Cities – and with such a well-established system of parks and natural areas to explore, it's truly no surprise!
Hike like a seasoned explorer through seven distinct ecosystems at First Landing State Park! This registered Natural Landmark was the site of the settlers' first landing in 1607 and has since become Virginia's most visited state park. Walk along 1.25 miles of beachfront and stop to take in the beauty of dunes, tidal marsh and the maritime forest, or follow 19 miles of interpretive hiking trails through protected habitats. Pick a different trail within the 2,888-acre park, and you'll encounter a different scene – from freshwater ponds and Spanish moss to stunning views of the Chesapeake Bay. Farther south, the Back Bay National Wildlife Refuge provides incredible scenic hikes along several trails that cross through dunes, woodland, marshes and ocean beaches. Given its remote location, the park has become a haven for loggerhead sea turtles, peregrine falcons and bald eagles, all of which you'll have the opportunity to encounter as you explore the 9,108-acre refuge – a local's favorite! Feeling extra adventurous? Hike through the refuge to reach False Cape State Park, only accessible by foot or by boat. Featuring six miles of pristine beaches, the park is a wildlife watcher's delight, with a snow geese population of 10,000, among more than 300 species of other birds.
Biking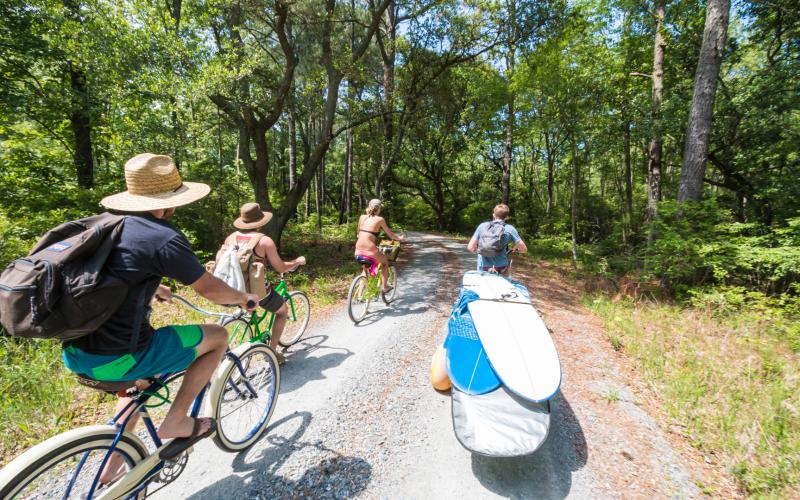 If exploring on two pedals is more of your thing, we think that Virginia Beach's 200+ miles of bikeways and trails will surely pave the way for an invigorating experience across our city. Not to mention, there are 23 combined miles of unpaved paths to trek on at First Landing State Park, False Cape State Park and the Backbay National Wildlife Refuge. Better yet? New paths, lanes and routes are being added regularly, making each visit the perfect time to set foot on a new path. Pack your own or rent a bike (or biking equipment) from one of several vendors in town. Want some company on your journey? Sign up for a biking tour – complete with wildlife sightings, art murals, beer pairings or all three!
 
Camping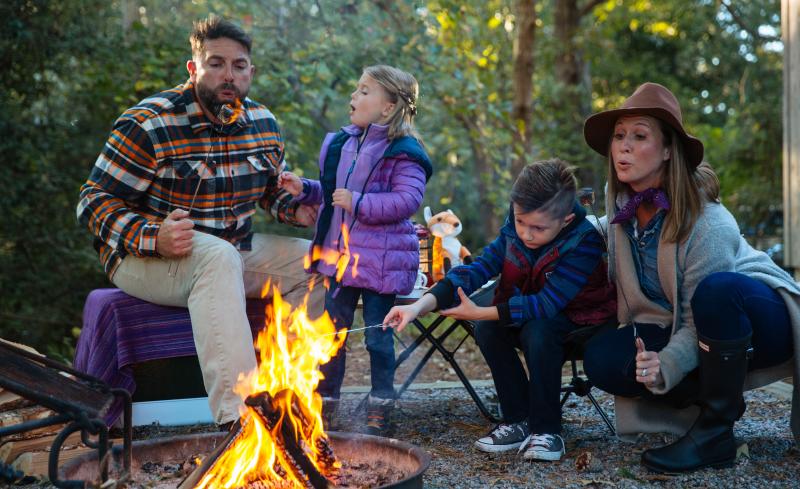 With a selection of five major coastal campgrounds featuring more than 2,000 campsites combined, you're sure to find the perfect place to build your perfect camping experience in Virginia Beach. Whether you're looking for a quick backpacking weekend getaway or searching for just the right spot to park your RV, our area's campgrounds provide a perfect coastal retreat, regardless of your style.
From the untouched, all-natural campgrounds, trails, and pristine beaches at False Cape State Park and the family-focused, cabin-style coastal fun of the Virginia Beach KOA campground, to the all-encompassing amenities, activities and accommodations at First Landing State Park, you'll find plentiful ways to comfortably cozy up to nature this season.