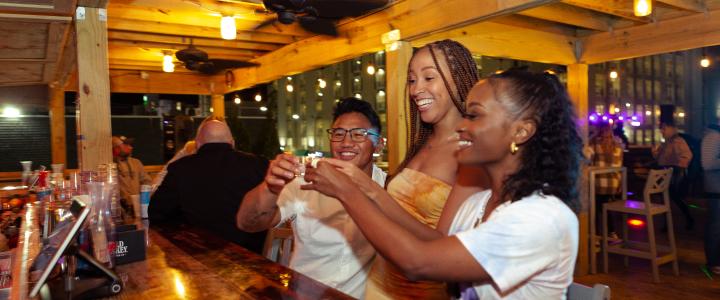 What's better than some fresh coastal fare? Enjoying it while basking in the coastal air, of course! And when better to soak up the flavor and the sunshine than during the spring months? That's why we've rounded up some of our favorite spots for enjoying classic VB flavors al fresco. 
Whether you're joined by family, friends or a mix of both, we invite you to savor fresh local catch, beloved local flavors and plenty of VB staples while soaking up the Virginia Beach air.
Big Sam's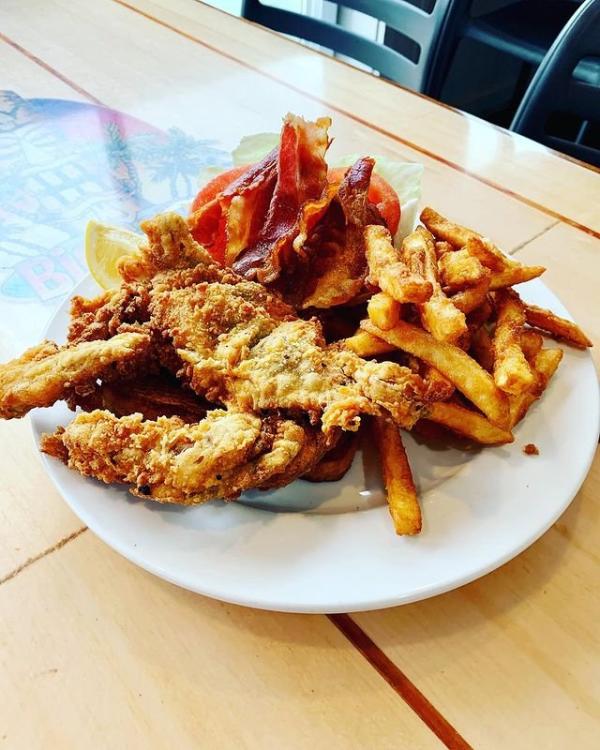 @bigsamsrawbar, Instagram
Big Sam's. This small and unassuming seafood shack, situated on the Rudee Inlet delivers fresh, local seafood, including one of Virginia Beach's favorite delicacies: blue crab. Try Big Sam's Hot Blue Crab Dip for a finger-lickin' treat, and be sure to leave plenty of room for East Coasts Oysters, served raw, steamed or Rockefeller style.
Harvest


@harvest_vb, Instagram
Harvest. Tucked within the heart of the Oceanfront District, Harvest's farm-to-beach menu of locally sourced, sustainable meats and produce serves up a delicious taste of place in a laidback family-friendly ambiance, complete with rooftop seating.
The Bee & the Biscuit


@eatsbymorg, Instagram
The Bee & the Biscuit. Housed within a 1900s cottage, this beloved restaurant honors the land on which it sits in the main intersection of Pungo, Virginia Beach's community. Its delicious menu celebrates locally grown food, complete with fresh-made biscuits and custom-blended coffee, served all week long on their cozy outdoor deck.
Leaping Lizard Cafe


@leapinglizardcafe, Instagram
Leaping Lizard Café. Cozy, casual and characteristically VB, this Shore Drive staple is known for its locally sourced menu and delectable house-made baked goods (save some room for the Carrot Cake). Sit on the tucked-away patio and enjoy Leaping Lizard Café's artful ambiance.  
The Back Deck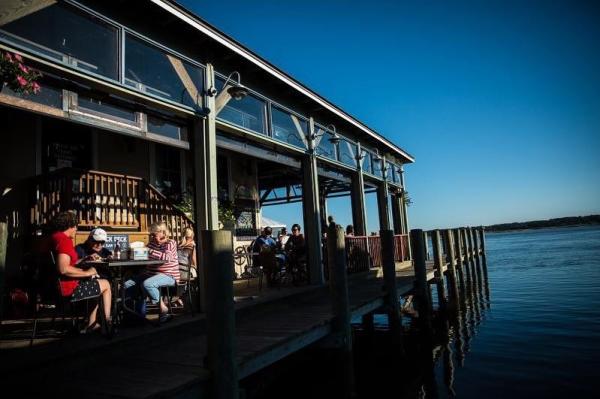 @thebackdeck, Instagram
The Back Deck. Casual deck vibes, check! For the ultimate Virginia Beach dining experience, head to The Back Deck on Tuesdays to snag their signature, drool-worthy fish tacos for $2. You'll also find a vast selection of local craft brews as you take in the gorgeous views over Wolfsnare Creek, an inland offshoot of the Chesapeake Bay.