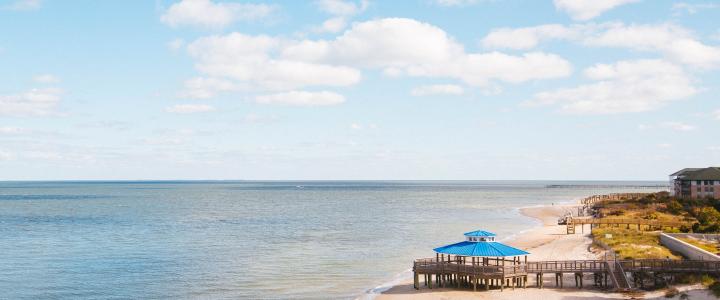 Beach may be in our name, but Virginia Beach is actually made up of multiple beaches – each with its own distinct vibe and personality. And, because Virginia Beach is the only city with a coastline along both the Atlantic Ocean and the Chesapeake Bay, our beach options really offer a vibe for everyone. So, we encourage you to explore our vast coastline and try on the beach that suits you. To help get you started, we've rounded up some of our locals' beach picks below. Which beach(es) will you choose? 
Croatan Beach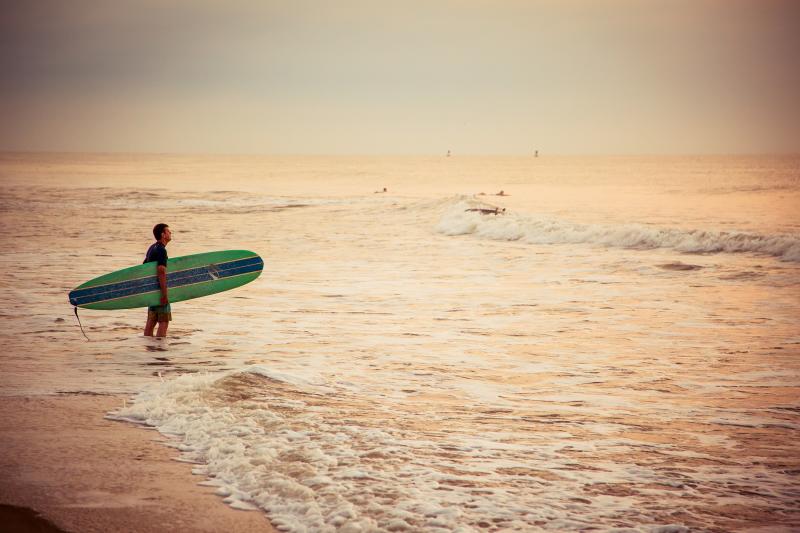 Just south of the Virginia Beach oceanfront and the Rudee Inlet is Croatan Beach, a go-to spot for those looking for a quieter beach experience – and a preferred go-to spot for local surfers. The beach, spanning a residential area, has designated surfing areas, lifeguards on duty and plenty of spots for taking in the views and the sun.
Chesapeake Bay Beach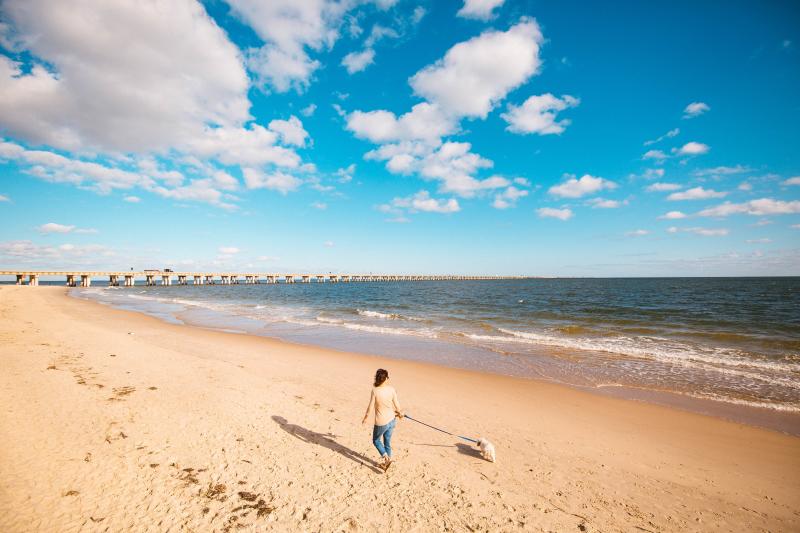 The Chesapeake Bay offers two miles of beaches to enjoy, spanning from the Lynnhaven Inlet to the Chesapeake Bay Bridge. The bay's calmer waters make it an ideal spot for swimming, paddle boarding and kiteboarding. Its proximity to some of the area's most beloved seafood restaurants and bars also makes it a local hotspot.
Chic's Beach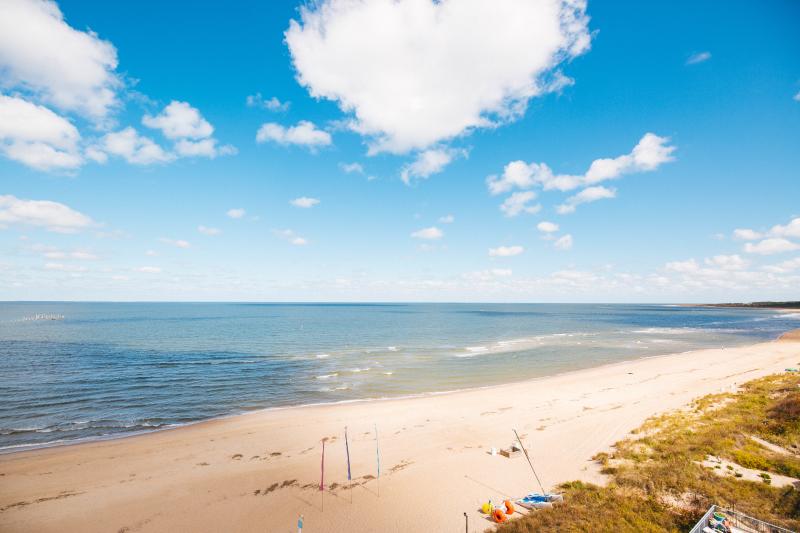 While a Chesapeake Bay beach in its own right, Chic's (or Chick's) Beach as it is known to the locals is a small stretch of beach with its own prideful vibe. Situated just off Lookout Road with a spectacular view of the Chesapeake Bay Bridge, Chic's is the locals' slice of paradise.
First Landing Beach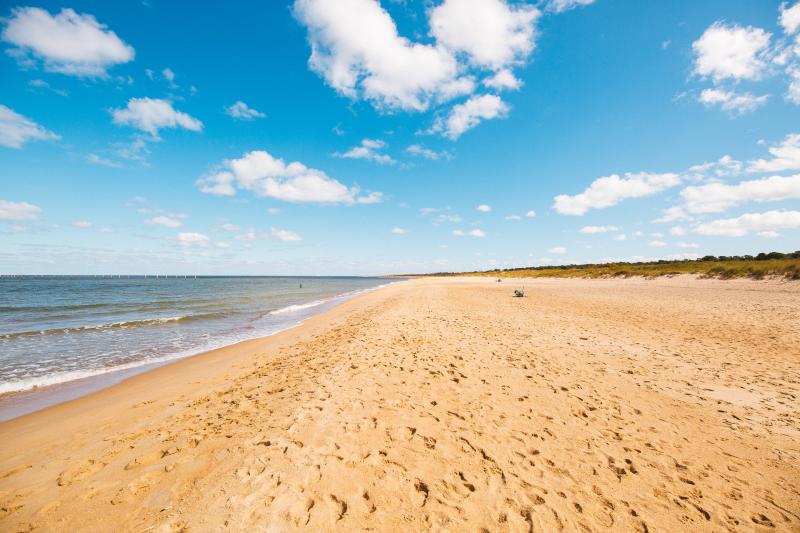 Nestled on the northern point of First Landing State Park First Landing Beach offers 1.5 miles of sandy beach on a secluded stretch of the Chesapeake Bay. Its location within this lush Registered Natural Landmark also makes this beach a great resting spot from a hike, run or bike ride through the park's more than 22 miles of interpretive trails.
The Narrows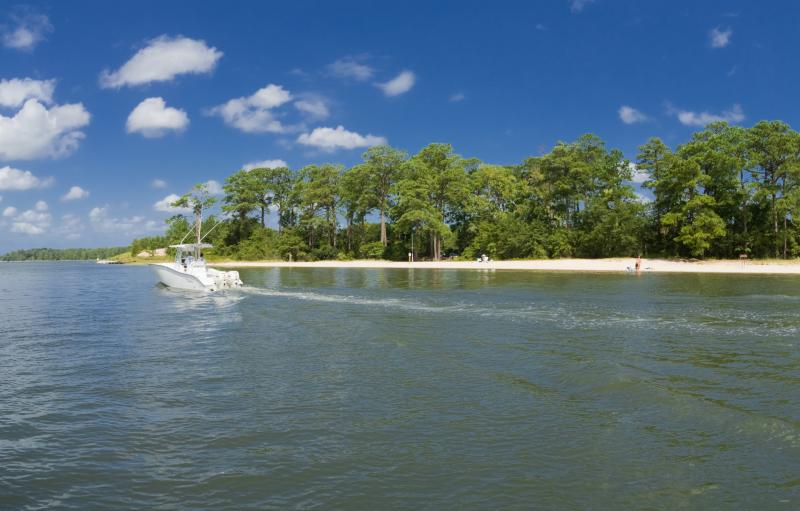 First Landing State Park is also home to The Narrows (accessible through the park's 64th Street entrance) –  the waterway that connects Broad Bay and the landlocked Linkhorn Bay, creating the narrow stretch of beach where you'll find locals (and pups) playing in the water at the edge of the shoreline, as anglers cast a line. 
The Oceanfront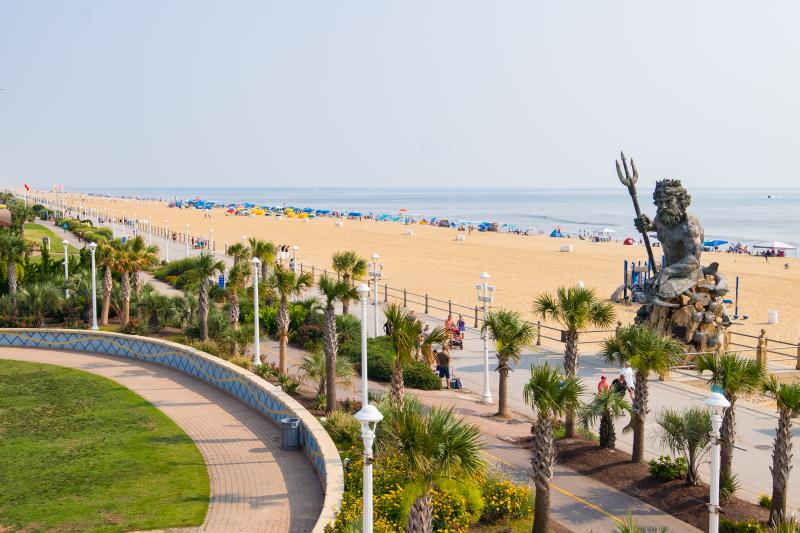 Most well-known for its iconic three-mile boardwalk, the vibrant Resort Beach provides visitors with the restaurants, bustling nightlife, live entertainment, year-round events, shops and throwback beach nostalgia for which we've long been known. Ride a surrey down the boardwalk to snap a selfie with King Neptune, take a surfing lesson or skim-board along the shore, build a sandcastle at Grommet Island, or ride a beach cruiser to your ice cream shop of choice. This is the beach to head to for a day of action and fun in the sun, just steps away from your hotel.
The North End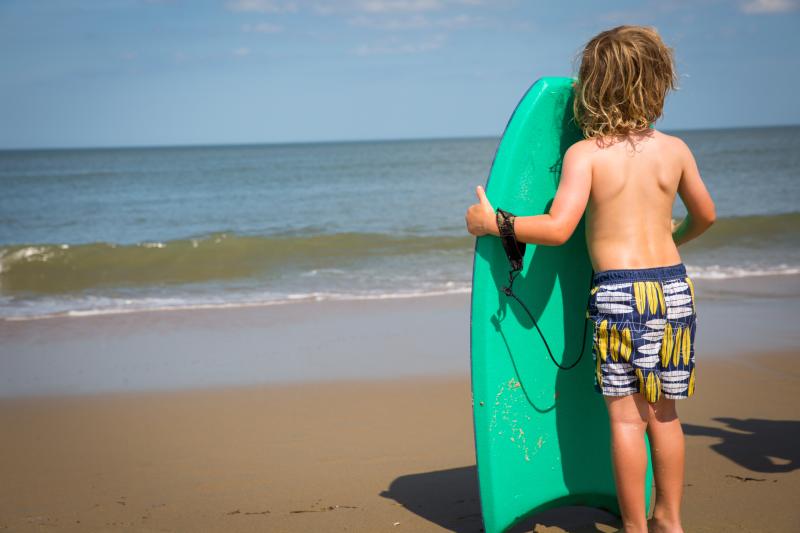 Located in the northernmost part of the Virginia Beach Oceanfront, the North End (32nd - 82nd Streets) – as we locals call it – provides a more secluded beach experience away from the energy of Atlantic Avenue. Tucked within a beautiful residential neighborhood, the North End is also a great place for walking and biking just footsteps away from the Atlantic Ocean.
Grommet Island Park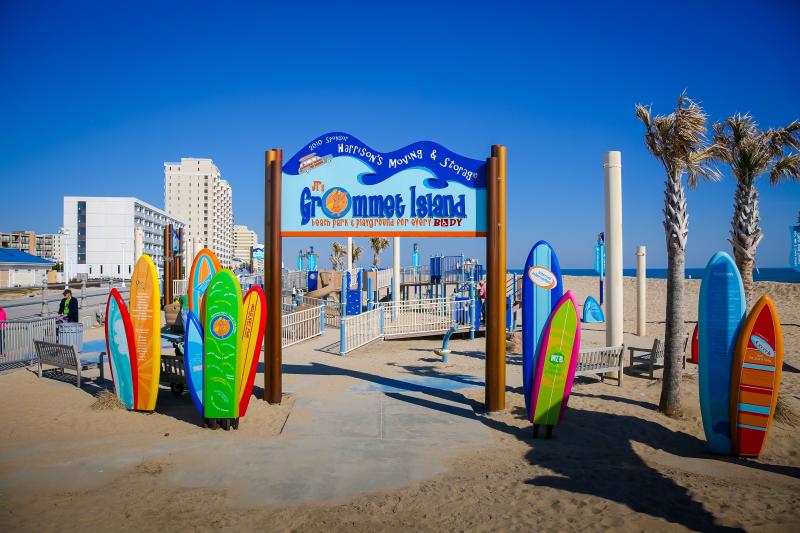 On the south end of the Virginia Beach Boardwalk, Grommet Island Park provides an accessible beach experience for everybody. The 15,000-sq.ft. park, situated directly on the sand, features a playground, sensory board and raised sand tables – all with unobstructed views of the Atlantic Ocean. Complimentary beach wheelchairs are also available for use.
Fort Story Jetty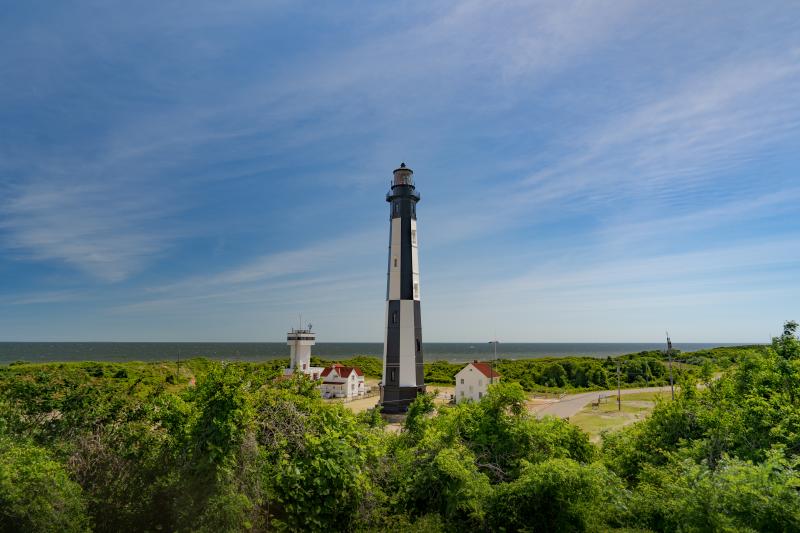 In addition to housing the historic Cape Henry Lighthouse, the first lighthouse authorized by the U.S. government, Fort Story is also home to a small stretch of pristine beach on the Chesapeake Bay – and a great spot for dolphin-watching! Fort Story, located where Atlantic Avenue meets Shore Drive, is an active military base, so be ready to present your driver's license and vehicle registration upon entering the gates.
Sandbridge Beach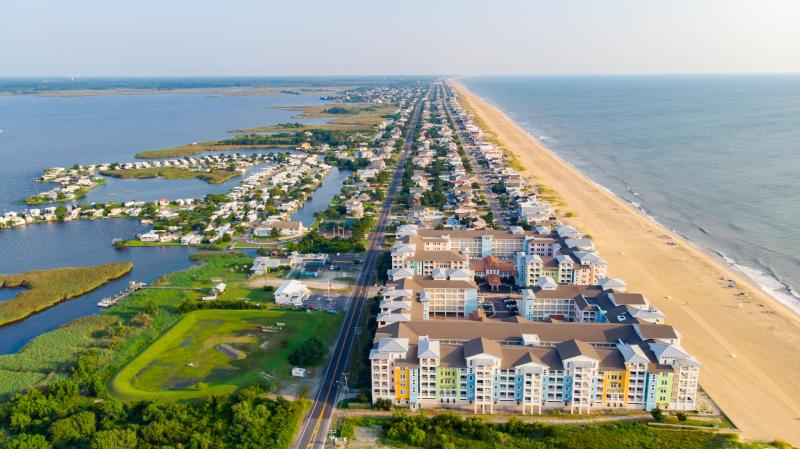 This secluded beach hideaway of pristine sand dunes and sea oats is located in Virginia Beach's southernmost end. In very close proximity to the marshes and open waters of Back Bay National Wildlife Refuge and False Cape State Park, Sandbridge Beach also offers plentiful opportunities to explore Virginia Beach's great outdoors.
Little Island Park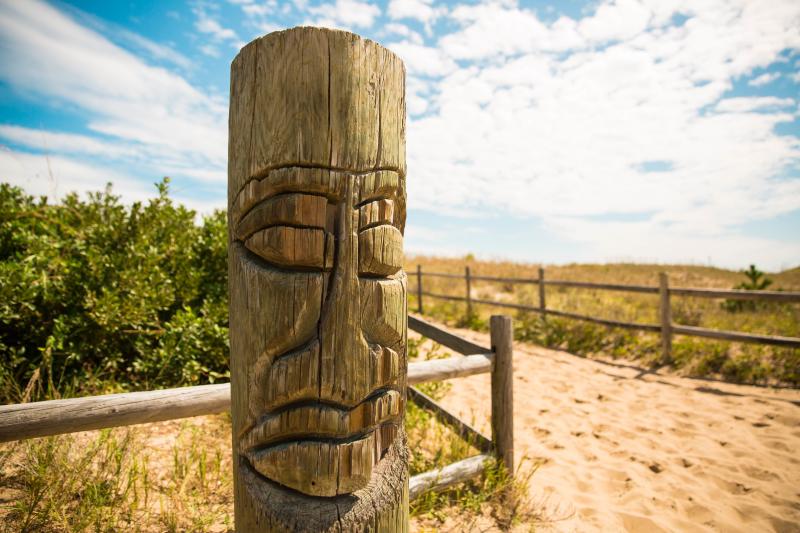 Situated within Sandbridge Beach, Little Island's 2,000-ft. shorefront provides an idyllic spot for a full day in the sun, complete with picnic shelters equipped with grills, sports courts and more. The beach park's iconic 400-ft. fishing pier provides great views (and photo-ops).