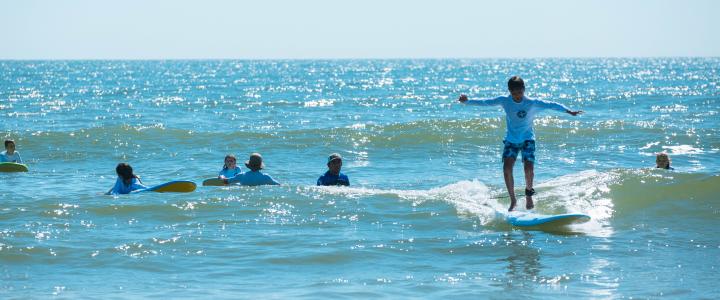 As the birthplace of East Coast surfing and host to the time-honored East Coast Surfing Championship, Virginia Beach is an ideal setting for surfers. Our calmer, gentler waves make diving in easy, so if you're a surfing grommet, it's a great place to catch your first wave. Local surf shops offer equipment rentals, surfing lessons and camps that will have you upright and in the water in no time. Sign up for a lesson or a full surfing camp, and you'll be well on your way.
The swell changes depending on the season and weather, and scoping out the ideal conditions in Virginia Beach has become an art form in its own right. As many of our resident wave-riders will tell you, riding the perfect wave here comes at the cost of patience, tenacity and a little bit of luck – and that's just how we like it. Let our experienced locals show you how it's done.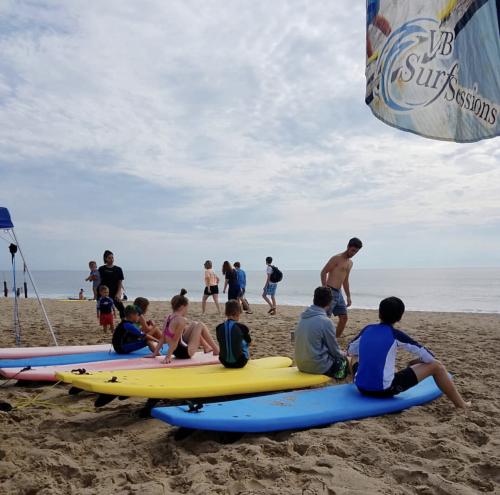 @vbsurfsessions, Instagram
VB Surf Sessions offers both lessons and camps, which include access to a soft top surfboard, rashguard, and a leash, and teaches proper fundamentals and techniques, as well as general important surfing knowledge such as water safety, surfing etiquette, terminology, meteorology, oceanography, and more. With a 1:4 instructor/ student ratio, this is a great environment for learning to surf for beginners.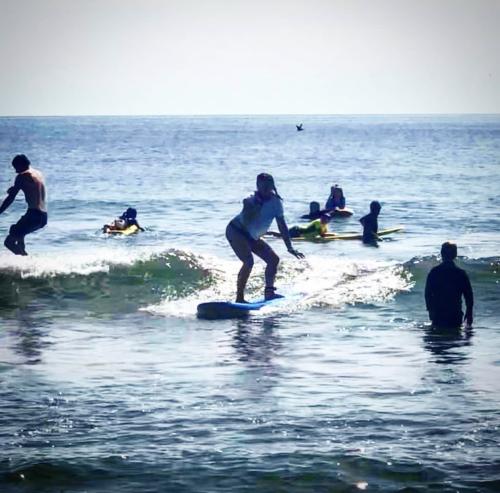 @realidolx, Instagram
Learn to paddle, catch waves, and stand up with experienced instructors with over 17 years of local surfing experience. Camps run weekly, Monday - Wednesday, or you can request a private lesson. Boards are provided and all ages are welcome.

@surf_adventure_co, Instagram
Offering both private and group lessons, as well as coed camps and their popular Chica Surf Camp, which is a 2-day, ladies-only camp, Surf and Adventure Company offers an abundance of options. You'll learn everything you need to know about surfing, in both Virginia Beach and elsewhere, with most of the lessons taking place at the beautiful Little Island Park in the Sandbridge District of Virginia Beach.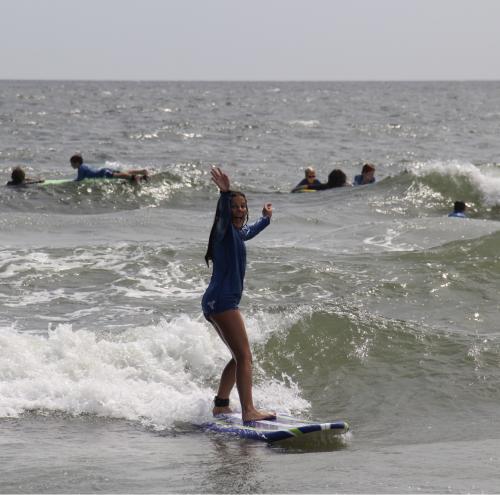 @sethbroudyschoolofsurf and Nick Copenhaver
With summer surf camps and private surf lessons, for ages 6 and up, Seth Broudy is a great instructor for every experience level of surfer, from beginner to advanced. All campers are provided with all the equipment needed. Summer surf camps typically run from Monday - Thursday in June, July, and August.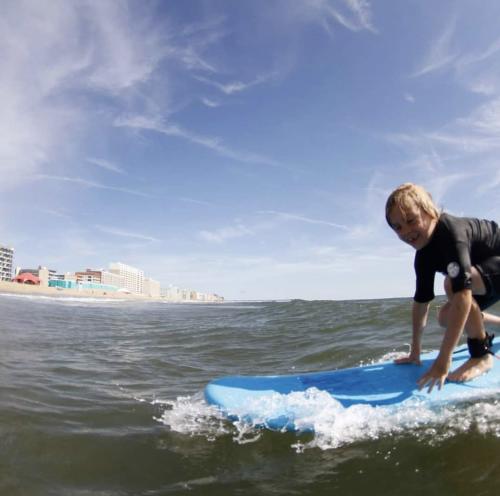 @brittany.m.downey, Instagram
As one of the preeminent surf shops in the area, WRV has put together a team of highly-qualified and CPR Certified surf instructors who are eager to pass along their knowledge of surfing. With three surfing camp options including Three Day Morning, Three Day Afternoon, and Five Day Morning, and private surf lessons for up to four students, there is no shortage of options.