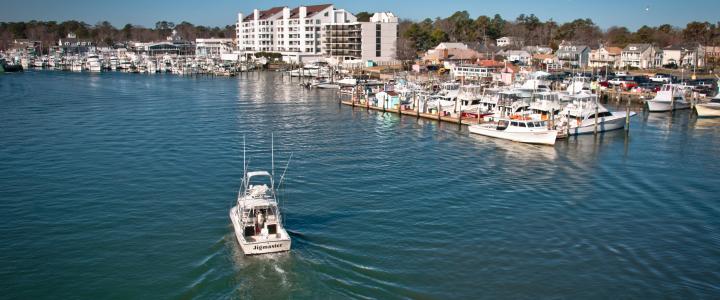 With our location nestled between the Chesapeake Bay and the Atlantic Ocean, it's almost impossible not to be by the water wherever you are in Virginia Beach. In fact, being by, in or on the water is our way of life here, and we take full advantage of it – especially in the summer!

Whether you're in search of a physical challenge or just want to spend the day floating around, there's no shortage of water-based adventures to be had along our coasts. Here is a roundup of some of our favorite ways to get out on the water in Virginia beach. 

 
Kayaking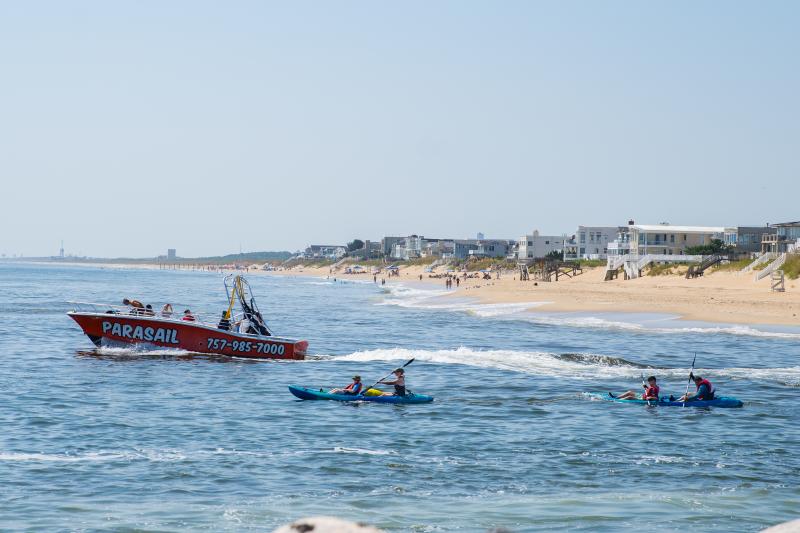 Kayaking is by far one of the locals' favorite ways to explore our diverse waterways and spend a leisurely day getting in touch with the city's nautical nature. Whether you have your own kayak or opt to rent from a local outfitter, you'll be in the water in no time, thanks to an array of convenient kayaking spots, from the ocean to the bay and everywhere in between.

Want to take your kayaking adventure to the next level? Sign up for a kayaking dolphin- and sightseeing tour with Go Kayak!, take a guided kayaking tour through First Landing State Park with Tula Adventure Sports, or kayak to dinner on the Back Bay with Surf and Adventure Company. Seriously, the opportunities are endless!
Stand-up Paddleboarding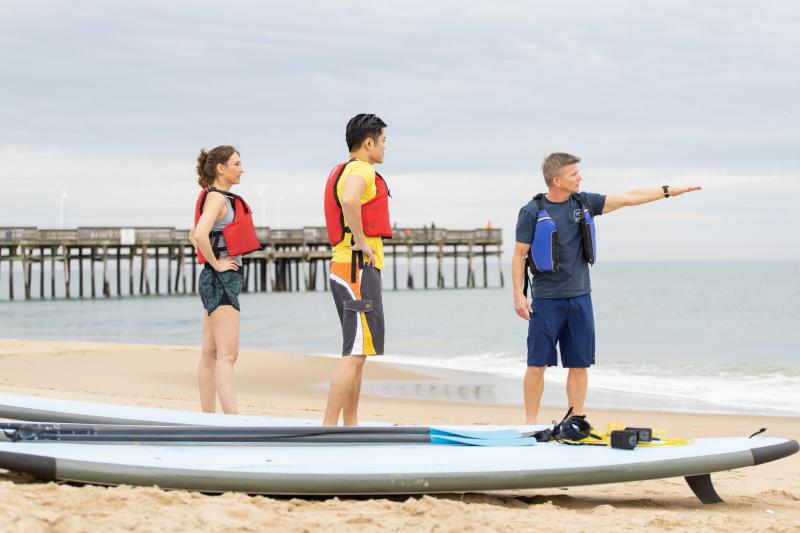 Paddle away on the Chesapeake Bay's calm waters and see VB in an invigorating new way – aboard a stand-up paddleboard (SUP). Rent your equipment from a local outfitter like Blackwater Adventures; they'll have you outfitted with both equipment and skills in no time. 

Want to add a workout element to an already challenging paddle? Take your SUP experience to the next level with SUP Fit, SUP Core and even SUP Yoga classes at Chesapeake Paddle Sports.
Sea Adventures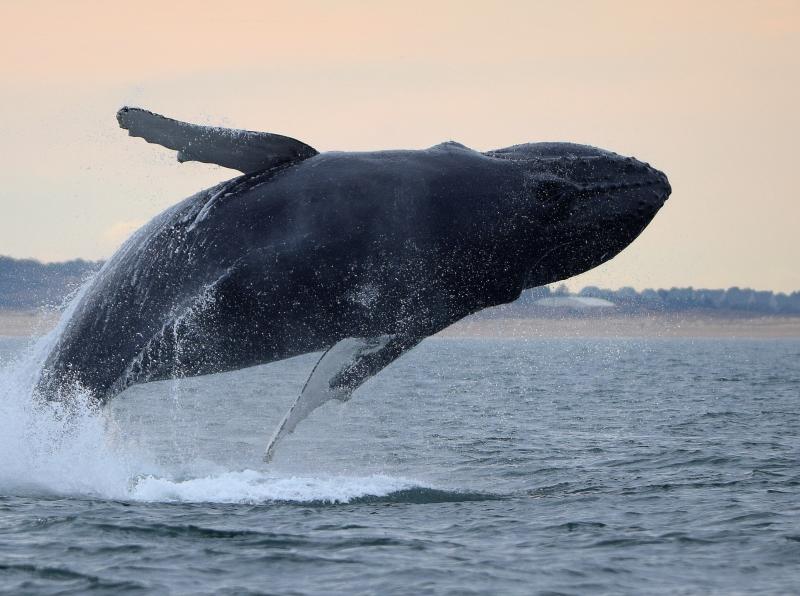 Get up close to Virginia Beach's diverse marine life with a sea adventure of your choice! Book a Virginia Aquarium Sea Boat Tour or a dolphin-watching cruise aboard the Rudee Flipper to get out on the water and spot friendly wild dolphins feeding and frolicking in the ocean. 

Want to get more up-close-and-personal with our cutest water-based locals? The Virginia Aquarium offers behind-the-scenes visits with harbor seals. But the fin-fastic fun doesn't end in the summer. Make plans to embark on a winter whale-watching boat tour to spot whales migrating south to tropical waters, December through March.
Surfing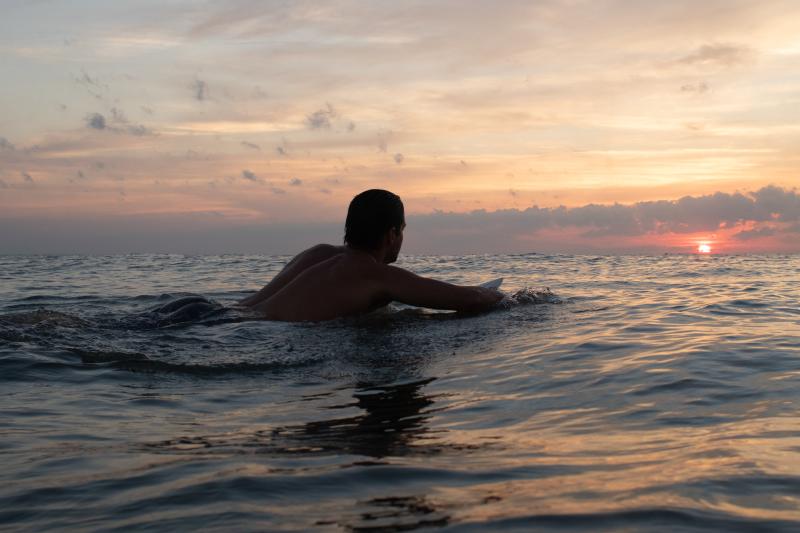 Considered to be the birthplace of East Coast surfing, the surfing spirit runs deep in Virginia Beach. Novice surfers, seasoned pros and "grommets" alike will love the experience of catching one of VB's swells alongside the locals who have mastered scoping out the ideal surfing conditions like an art form. As many of our resident wave-riders will tell you, riding the perfect wave in VB comes at the cost of patience, tenacity, a little bit of luck – and boat-loads of fun! 

Hopping on a board for the first time? Sign up for one of many lessons and camps available through local outfitters – and seasoned surfing pros – like Pungo Board House and VB Surf Sessions. They'll have you upright and in the water in no time. Already a seasoned surfer? Join the thousands of stoked surfing enthusiasts during Virginia Beach's annual East Coast Surfing Championships (ECSC).
Fishing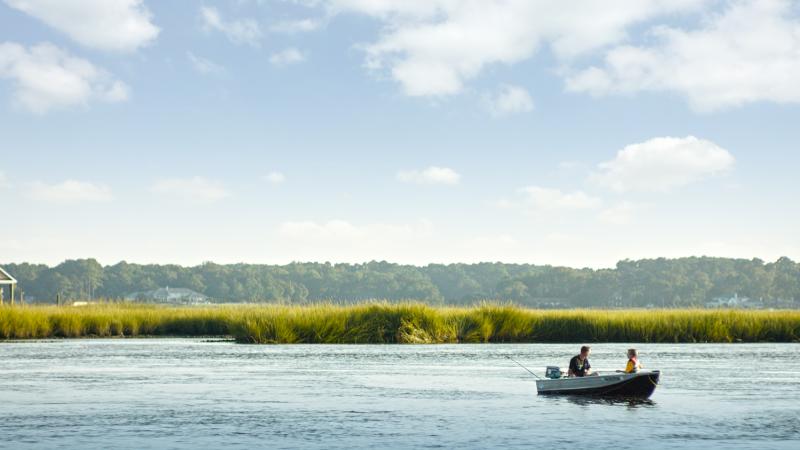 Known as the "Rockfish Capital of the World," Virginia Beach and its surrounding waterways abound with a rich multitude of freshwater, brackish and saltwater fishing opportunities. The touchpoint of the Chesapeake Bay and the Atlantic Ocean awards our area with a long list of fish year-round, including croaker, spot, flounder, striped bass, tautog, sea bass, trout, bluefish, skipjack, cobia, mahi-mahi, Spanish and King mackerel, puppy and red drunk, yellowfin and bluefin tuna, white and blue marling, amberjack and wahoo and rockfish (of course)… whew! 

Cast a line from one of VB's four fishing piers, tow your boat in at a multitude of ramp locations, or opt for a full or half-day private charter. Happy angling!