July 4, 2022
We love it when holidays grant us the opportunity to extend our weekend fun – especially during the summer months! And with Independence Day just around the corner, Virginia Beach has just the right mix of fun, sand, sun and fireworks to get your long Fourth of July weekend festivities going! Whether you visit us for a day, for the weekend or for an extended four-day getaway, mix and match the experiences of your choice from our picks below. Whatever you choose to do, you won't lack options for ultimate family-friendly all-American summer fun, VB style. Happy Fourth!
FRIDAY, JULY 1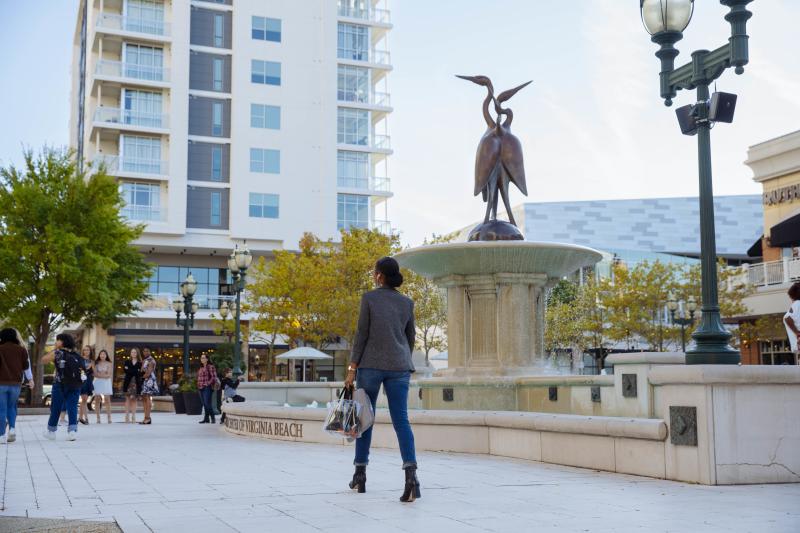 It's 5 o'clock somewhere, and the weekend is on the horizon, so find your Virginia Beach happy hour and get the festivities started. Kick things off at the Virginia Beach Town Center by shopping for some summery weekend looks at lululemon, Free People or Anthropologie. As the sun begins to set, enjoy a classic martini at Twist, then grab a tasty bite at one of Town Center's multitude of restaurants and bars, including Three Notch'd Brewing Co., Cantina Laredo, Bravo Cucina Italiana, Keagan's Irish Pub and so much more, before winding down your Friday with laughs at the Funny Bone Comedy Club.
SATURDAY, JULY 2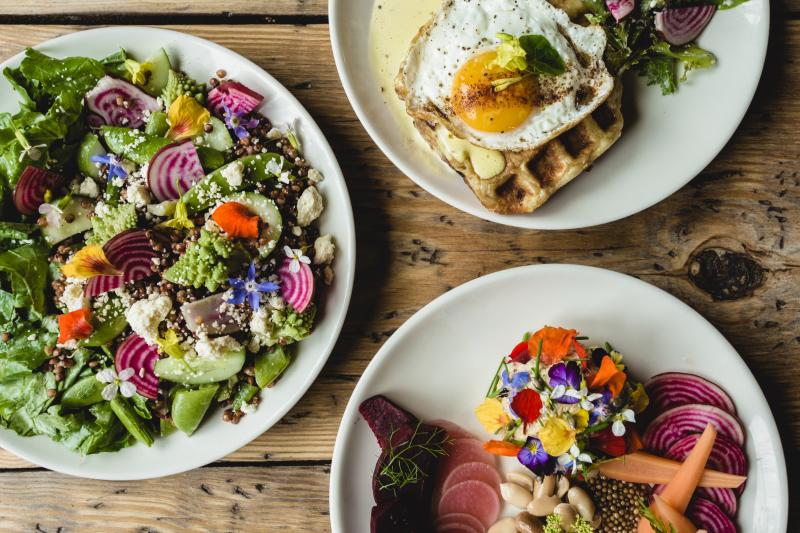 Fuel up for the day alongside the locals with a fresh, farm-to-table breakfast at Commune, or keep it light with an iced coffee at Three Ships. Before you head to the beach, browse the Old Beach Farmers Market at the ViBe Creative District – an ultimate VB summer experience! Showcasing seasonal fresh fruits and vegetables, meats, eggs, seafood, cheeses, baked goods, artisan bread and savory foods, you just may be tempted to pack your own picnic before heading to the Oceanfront for a relaxing beach day.
Want to stay away from the beach today but still want to enjoy some sun? Embark on a Mural Walking Tour throughout the ViBe Creative District to take in colorful and thought-provoking murals created by local artists. Prefer to soak up the local culture indoors? Check out the Maya Lin: A Study of Water exhibition at the Virginia Museum of Contemporary Art, where admission is always free.
Looking for evening plans? Catch the TRAIN performance at the Veterans United Home Loans Amphitheater. Live music on the lawn on a Saturday night? Yes, please!
SUNDAY, JULY 3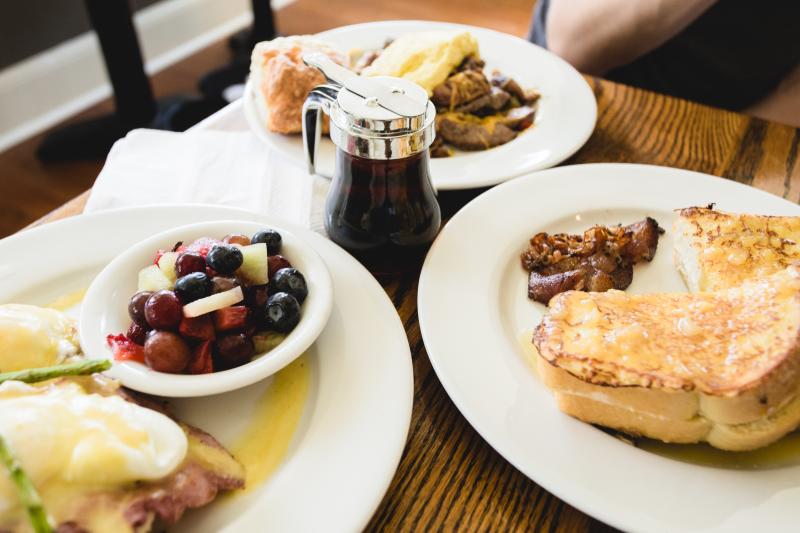 Start your Sunday sunny-side up in Pungo with a Southern-inspired breakfast at The Bee & the Biscuit before heading out for a morning of picking blueberries, raspberries and blackberries (in season during the summer months) at one of the various You-Pick Farms.
After you've had your bucket's fill, make your way to the Military Aviation Museum for an intimate look at WWI and WWII planes and the inspiring stories of those who flew them. The history lesson seems fitting for Independence Day weekend, don't you think? The best part is you won't find any ropes or glass here – you can walk right up to each aircraft and look inside.
Wind down your afternoon at Little Island Park in Sandbridge. Lay on the beach, walk along the ocean's edge on the Little Island Pier or ride fat tire bikes on the sand (you can rent them nearby from Surf and Adventure Co.). Cap off an unforgettable Sunday with dinner and a BajaRita at Baja Restaurant – and toast to the sunset!
MONDAY, INDEPENDENCE DAY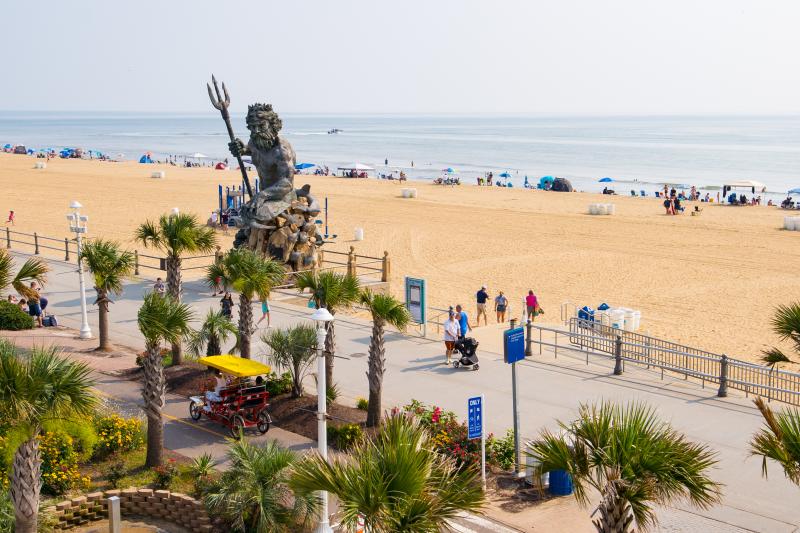 Today, it's all about red, white and blue! Kick off your Fourth of July with a quintessential Virginia Beach brunch at Doc Taylor's, a one-time doctor's home that now serves up delicious comfort breakfast and lunch food, bloody Marys and mimosas, just footsteps away from the Oceanfront beach.
Then, find your favorite spot in the sand and plan to make it a beach day all the way. Spend the day basking in the sun and enjoying the warm waters and calm waves of the Atlantic Ocean. When hunger strikes, head to VB's favorite local sandwich shop, Taste Unlimited, and order yourself the North Ender to lunch like a local. Make your way back to the sand with a ride on a four-wheeled surrey; you'll burn off some lunch and take in the Virginia Beach Boardwalk in a classic (and fun) way! 
As the sun sets, grab your blankets and beach chairs and settle in for the Stars & Stripes Celebration! Join Live! On Atlantic for the summer's biggest display of live music, fireworks and more. Enjoy live music and family-friendly entertainment both at 17th Street Park and the 24th Street Stage. Musical performances begin at 7 p.m., and fireworks begin at 9:30 p.m. Find yourself away from the Oceanfront? Mount Trashmore's July 4th Celebration has you covered. Enjoy live music by Vinyl Headlights beginning at 6 p.m. and fireworks beginning at 9:30 p.m. 

TUESDAY, JULY 5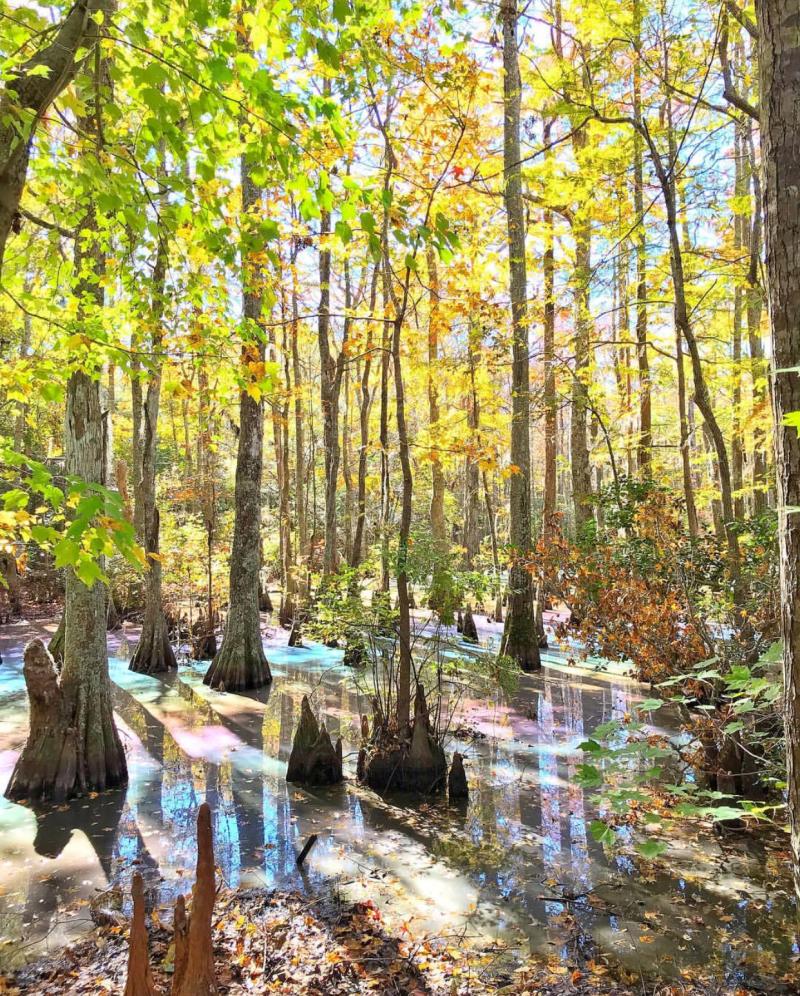 Joining us for at least one more morning? Perfect! Stretch your legs before hitting the road with a hike through preserved marshland dotted with Bald Cypress Trees adorned with Spanish moss at First Landing State Park. Then, grab a Honey Cinnamon Latte to-go at nearby American Brew and toast to a weekend well spent!