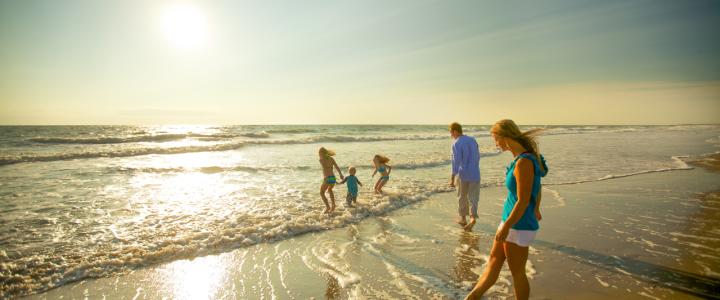 Virginia Beach offers something for everyone, making it a truly perfect vacation destination for families with kids of any age. A Virginia Beach family vacation includes sun, sand, surf and plenty of entertainment for everyone in the family. There's always plenty to see and do, expansive castles to be built and so many other nooks and crannies waiting to be explored. Let us help you find just the right mix of family entertainment to make your Virginia Beach vacation with your family one you will all remember.
Day 1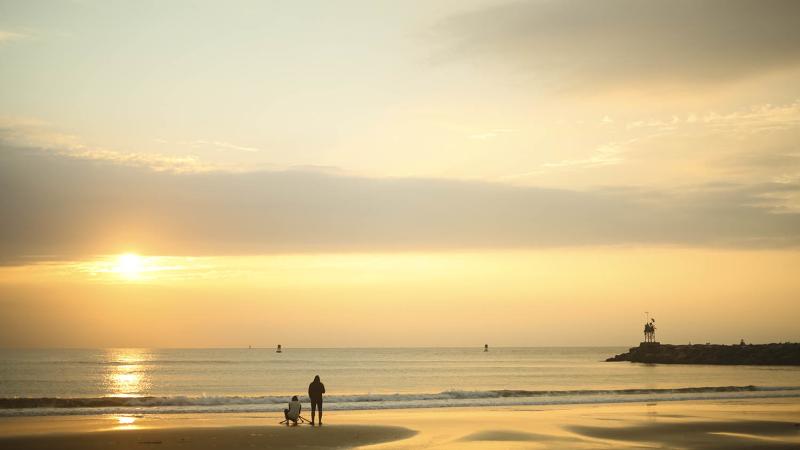 Wake up to ocean views, dolphins swimming, navy jets flying and boats everywhere! Nothing to do today except lay your towel down on the sand and bask in the sun.
When hunger strikes, grab a bite to eat from one of our favorite grab-and-go spots like Zeke's Beans and Bowls or Taste Unlimited, then head back to the beach to enjoy.
Day 2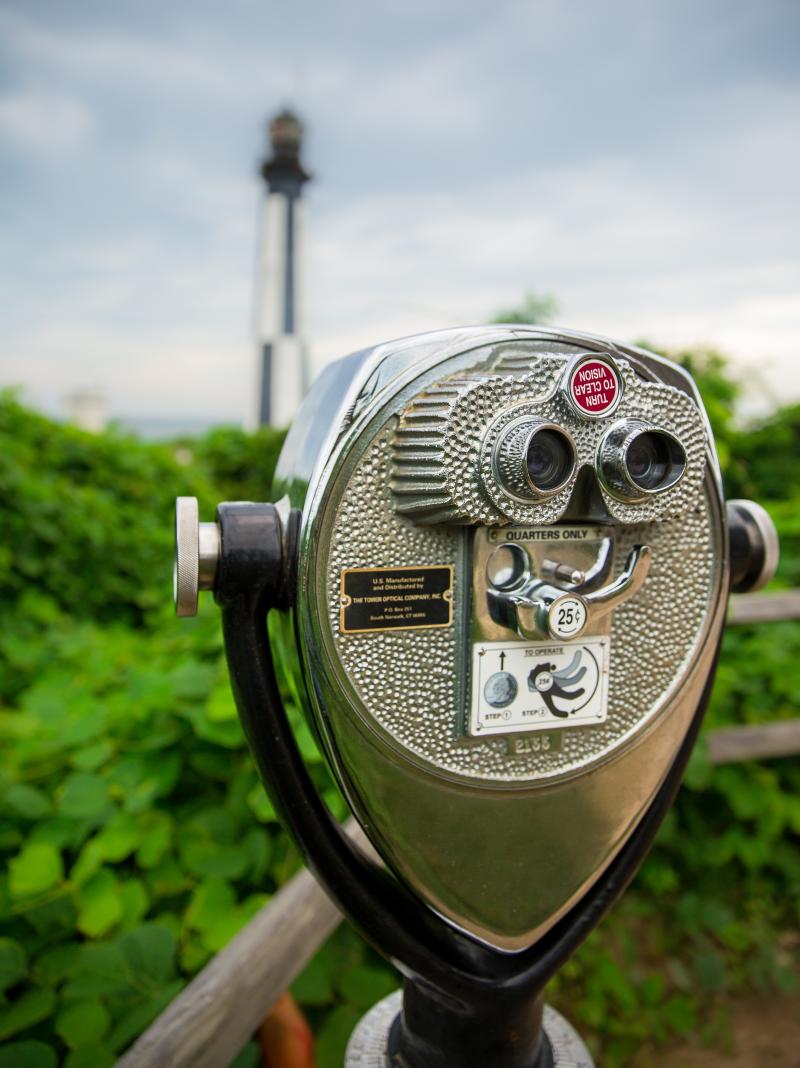 Start your day with a little shopping at the Virginia Beach Oceanfront. For a mix of eclectic coastal finds, it's hard to beat Atlantic Avenue. From classic beach staples like Sunsations, to charming local boutique clothing and gift shops, Atlantic Avenue has a little something for everyone. Check out local shop, True Woman, for great styles and reasonably-priced clothing in reasonable sizes and Bargain Beachwear for a huge selection of all of the beach attire you could want at a great price. Stop by The Artery at the Virginia Beach Oceanfront for a huge selection including local shops and boutiques. 
After your bags are sufficiently filled, head to Cape Henry military base to climb the steps of the Cape Henry Lighthouse, the first federal construction project under the new government after the Revolutionary War. Before visiting Cape Henry Lighthouse, be sure to read additional information on location, arrival, and rules and regulations.
Day 3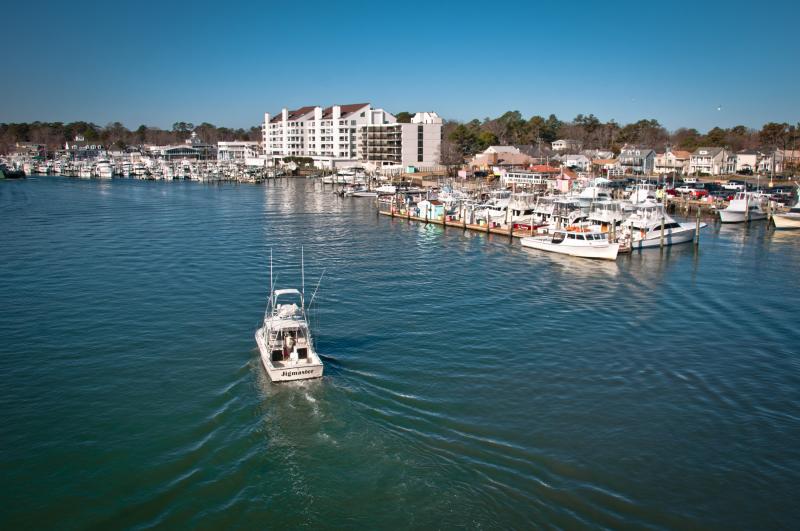 Test your game at with some mini golf. Whether you prefer to play golf among the waterfalls and palm trees of Shipwreck Golf, on a safari at Jungle Golf of Virginia Beach, or even test your luck in one of our blacklight indoor mini golf options, there are several options your family will love in the oceanfront area.
After golf, walk over to Rudee Inlet for a boat ride on the ocean. Opt for the The Rudee Rocket, which is known as the greatest thrill ride on the Virginia Beach Oceanfront and is essentially a giant speed boat tour along the coast that is a must for all thrill seekers.

Day 4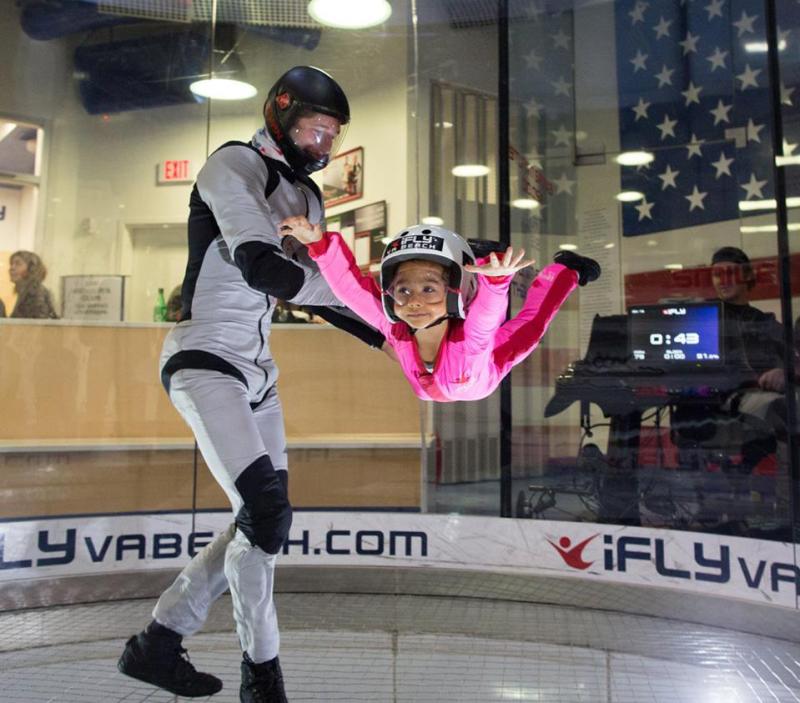 Wake up early for a sunrise over the water then get your adrenaline pumping with a morning of indoor skydiving at iFly. When you're back on solid ground, head down the road for a maritime adventure at the Virginia Aquarium.
Dive into more than 800,000 gallons of fun during your self-guided tour of the Virginia Aquarium and Marine Science Center, where you'll explore the ocean depths and navigate Virginia's various aquatic and marine environments throughout time. You'll even get to see the rare Komodo dragon, exotic cobras and the endangered Tomistoma freshwater crocodile among more than 300 species of animals.
Day 5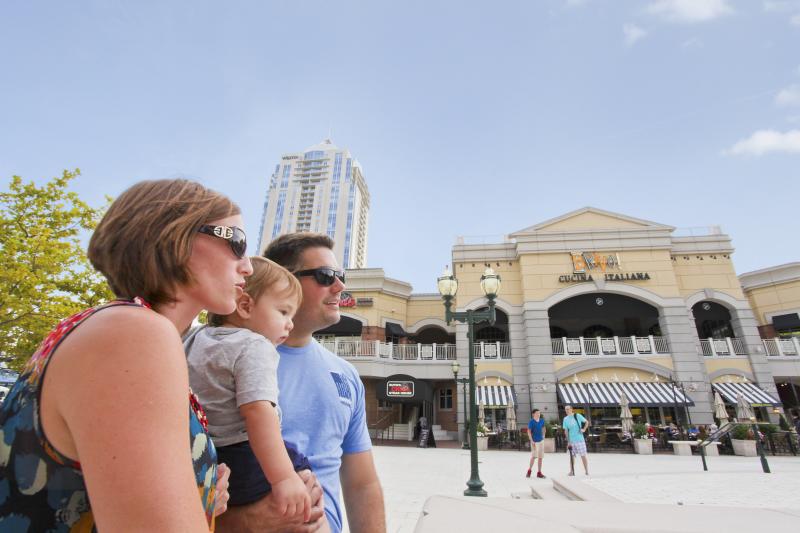 Take in the sights and sounds of the oceanfront area with a long bike ride down the boardwalk. The Virginia Beach Boardwalk was built with cyclists and walkers in mind. With separate biking and walking paths, cyclists can ride their beach cruisers along the coast without having to dodge pedestrians or cars. For a classic Virginia Beach adventure, rent a four-wheeled surrey bike and work as a team with your entire family as you pedal full-steam ahead. With rental stations all along the boardwalk, you can come right off the beach and go.
Spend your evening in style with a trip to Virginia Beach's downtown district, Town Center, for a night of shopping, shows, and great food. Mom and dad can grab a handcrafted cocktail at Twist Martini before catching a show at Sandler Center. Stop by the Royal Chocolate to close out the night with a tasty treat!
Day 6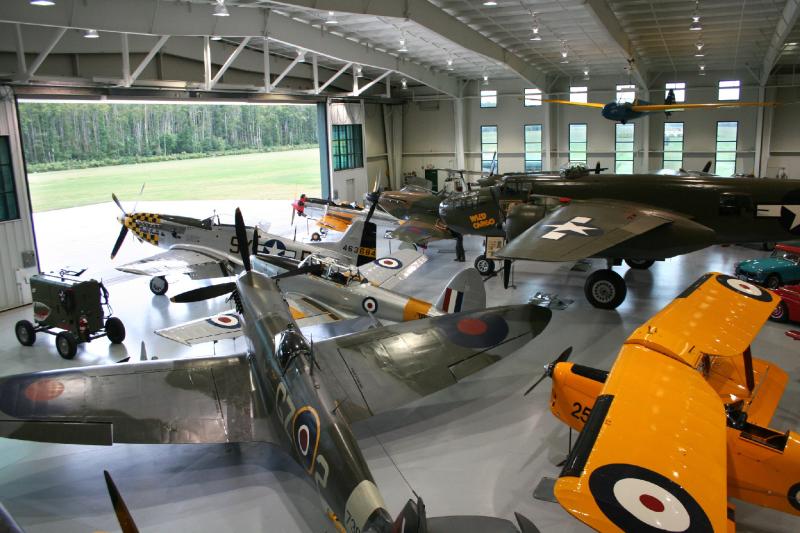 Start your day in the agricultural district of Pungo with breakfast at The Bee & the Biscuit. Operating out of a charming 1919 cottage, this is one of our favorite places to go for a heart southern breakfast. Their house-baked items, local flaky, buttery biscuits and Fresh Pie of the Day are an absolute must. You also can't go wrong with any of their layered mason jar desserts, like salted caramel brownie or peaches and cream, especially when ordering to-go. Wash it all down with a delicious iced hazelnut vanilla latte.
For another unbeatable brunch option in Pungo, look no further than Redhead Bay Cafe. Though located in a rural part of town, this place is fast-paced and bustling on the weekends, but you can always expect a warm welcome, large portions of food, and delicious craft cocktails. We love their BYO Breakfast Sandwich for a customized experience that is made to perfection. Wash it down with a Crabby Ghost Bloody Mary if you're feeling spicy.
Spend the afternoon exploring the uninhibited history of the Virginia Military Aviation Museum. It holds the largest private collection of 65 planes from the first 50 years of military aviation, and most of the aircraft have amazingly been restored to their original flying condition.
Grab some ice cream at Pungo Pizza & Ice Cream and take it to Pungo Blueberries to pick a basket of your own.

Day 7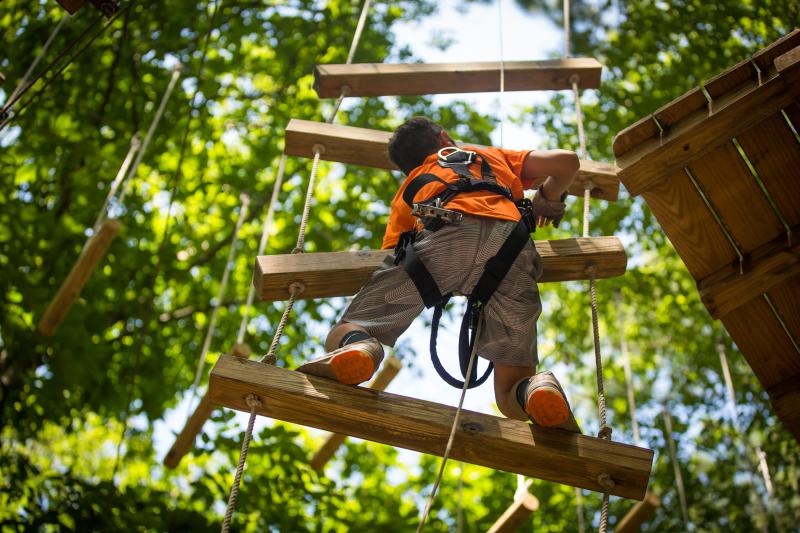 Close out your trip by heading up into the trees at the Adventure Park at Virginia Aquarium for some high-flying fun. With 15 different treetop obstacle courses at varying degrees of difficulty, this is no walk in the park. Somewhere among the nighttime climbs up in the illuminated trees, zip-lines across Owl's Creek and the resolve-testing leaps of faith from what seems like a mile up, you'll forget that you're at sea level.
Spend the rest of your trip exploring the eclectic ViBe Creative District. While you can find all manners of artwork within the quaint shops and coffeehouses that comprise the area, the ViBe District is a work of art in and of itself. Look no further than the murals, most of which were done by local artists, that fill the ViBe and the Oceanfront with wonder and color. Take the ViBe Mural Walking Tour, an easy, one-mile walking tour, to see all of these colorful murals for yourselves.