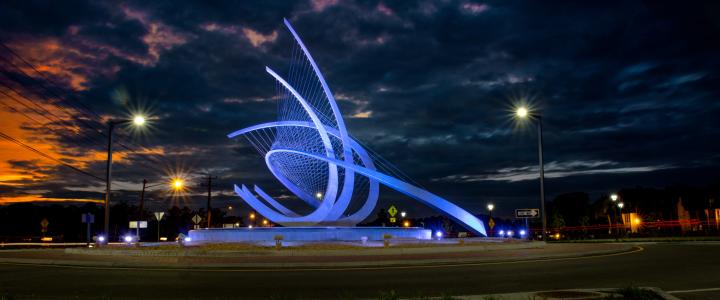 From the Neptune Statue at the Virginia Beach Boardwalk all the way down the Laskin Corridor, The Artery in the Oceanfront District is quickly becoming one of our favorite hubs for dining, shopping, and fun in Virginia Beach. Whether you need to relax and unwind or are looking to roll up your sleeves and dig in to a new crafty project, this emerging district has everything for locals and visitors alike. Here are some of our favorite spots to explore in The Artery at the Virginia Beach Oceanfront.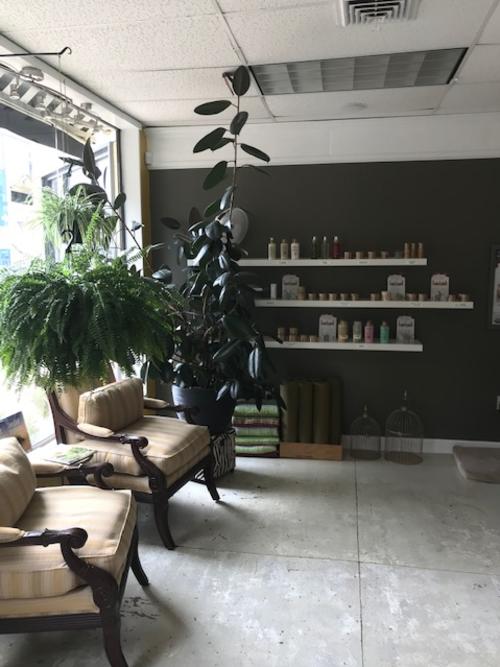 With every service, from therapeutic massage and organic skincare, to natural nail care and more, inspired by nature, The Beauty Tree Spa is a place of healing and enrichment, and you will definitely leave refreshed and rejuvenated. 
SmartMouth Pilot House is serving up some of our favorite craft beers out of an old post-office-turned-brewery, just a block away from the boardwalk at the Oceanfront. The 8,000-square foot Seapines Station post office first opened in 1958 to help with the crowds at the main post office at the time. Today, the now-brewery regularly brings in food trucks and allows dogs in their outdoor space, which was converted from the post office's old loading dock, so you will never want to leave.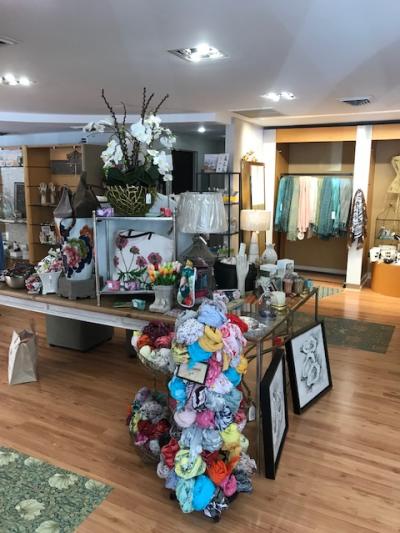 Inspired by owner, Annie Reichhoff's, visits to family in Paris, the French Twist offers exclusively European-inspired fashion, decor, design in this charming little boutique. From clothing, jewelry, and accessories, to candles and artwork, you will fall in love with this spot.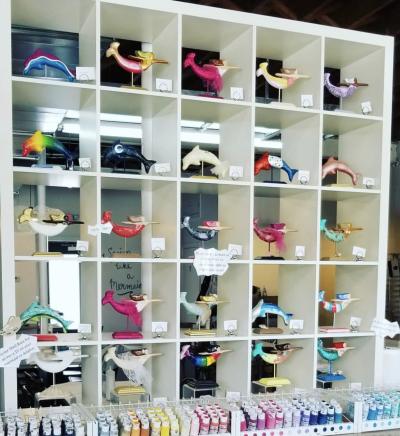 @lbaister1, Instagram
The Mermaid Factory, originally out of neighboring Norfolk, is an engaging activity for the entire family at the oceanfront. You begin with a blank mermaid or dolphin sculpture and choose your paints, materials, and decorations, then you're on your way to a one-of-a-kind souvenir to take home with you from your trip. All mermaids and dolphin sculptures are handmade right here in Coastal Virginia of a durable casting plaster that works perfectly with whatever non-toxic acrylic paint and decorations you choose.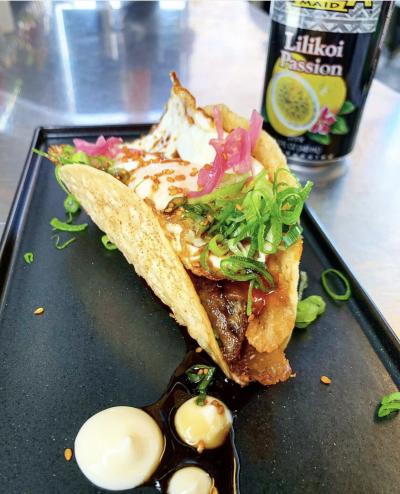 @alohasnacksvb, Instagram
For laid-back, Hawaiian vibes that will have your taste buds singing, stop in or ride your beach cruiser through the pick-up window of Aloha Snacks at the Virginia Beach Oceanfront. This place fast casual dining spot offers an unbeatable local vibe with a Hawaiian-inspired menu that you have to try. Their patio is a great place to enjoy a local beer, some of our favorite local burgers or poke, and regular live music.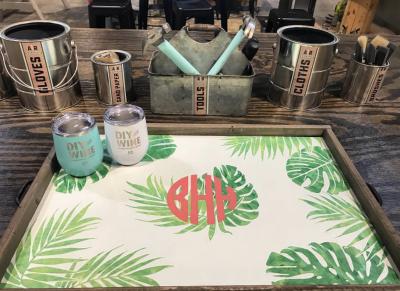 @arworkshopvirginiabeach, Instagram
If you love all things DIY, but need a little help, or just want to have some fun with your friends creating charming home decor, AR Workshop is something you need to try. This boutique DIY offers hands-on classes and instructor-led workshops where you will create custom wood signs, canvas pillows, tote bags, centerpiece boxes, and more, all from raw materials. Head to the webpage to book a workshop.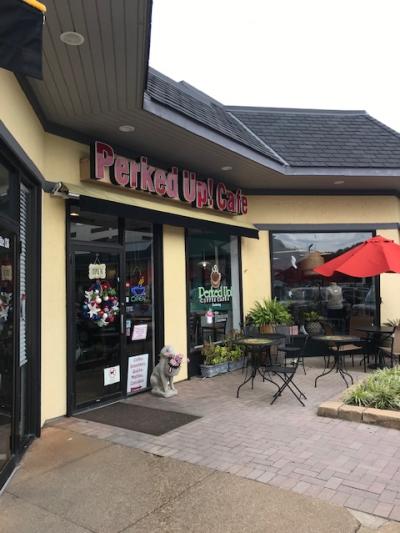 Located at the Virginia Beach Oceanfront, Perked Up! is a locally-owned coffee shop serving up fresh baked goods and delicious coffee. Try a classic cappuccino with one of the house-made scones, which come in flavors like coconut lime, and blueberry lemon, or one of their banana Nutella muffins.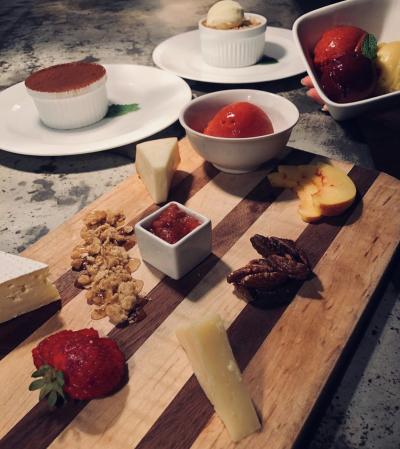 @curlyy_chef, Instagram
For over a decade, Chef Rodney Einhorn has helmed this James Beard-recognized, AAA Four-Diamond restaurant, serving contemporary American Cuisine with creative use of locally sourced, seasonal farm-fresh ingredients at the Virginia Beach Oceanfront. Terrapin Restaurant, which has been credited for launching the farm-to-table movement in Virginia Beach, offers a warm, elegant dining room with an open view into the kitchen, giving visitors a glimpse of how the culinary magic comes to life.
Piscator Inc.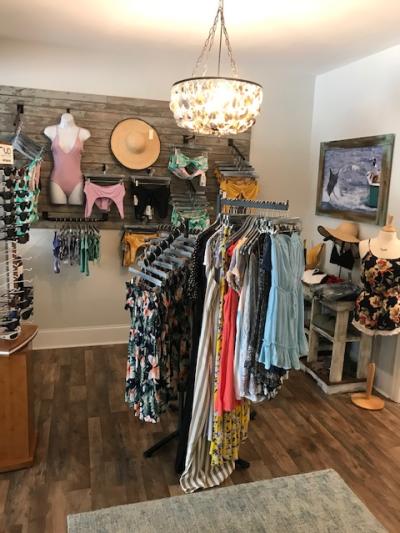 Meaning fisherman, or angler, Piscator offers clothing and gear for those who feel drawn to the water. This home-grown company for local anglers will get you geared-up with high quality clothing for your next adventure on the high seas.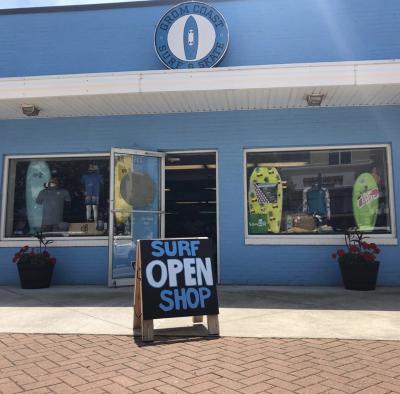 @gromcoast, Instagram
Grom Coast has everything you need to hit the waves or the local skatepark in style. From surfboards, skateboards, bodyboards and clothing, you'll be catching the local air in no time.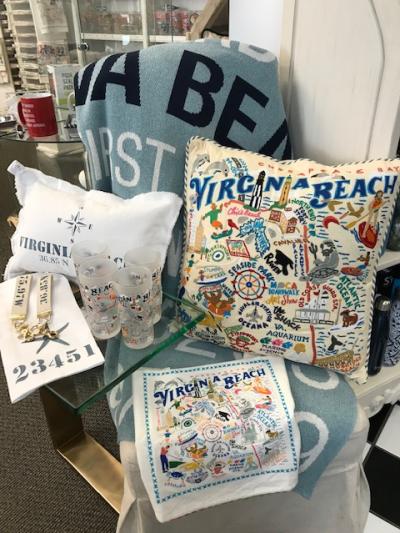 The Lemon Cabana is your one stop shop for women's clothing, gifts, jewelry, home decor and furniture. This unique boutique is filled with surprise finds you won't likely find anywhere else.