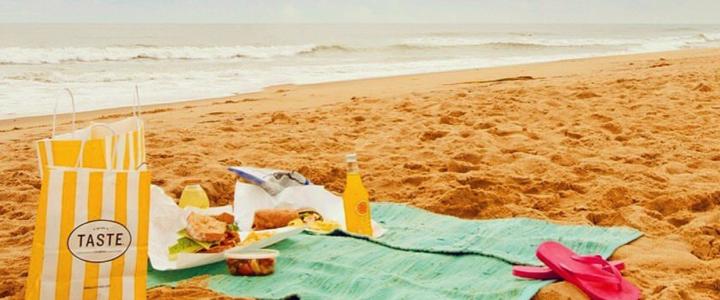 Is there anything better than a summer day at the beach? It's the perfect chance to catch up on that book you've been wanting to read, hone your castle-building skills in the sand, and get some much-needed one on one time with the sun. If you don't want to leave, even to grab a bite to eat, we understand. Luckily, in Virginia Beach, you don't have to. Here a few of our favorite grab-and-go options near the beach, so you can enjoy our local flavors from the comfort of your beach chair.
Poke Bowls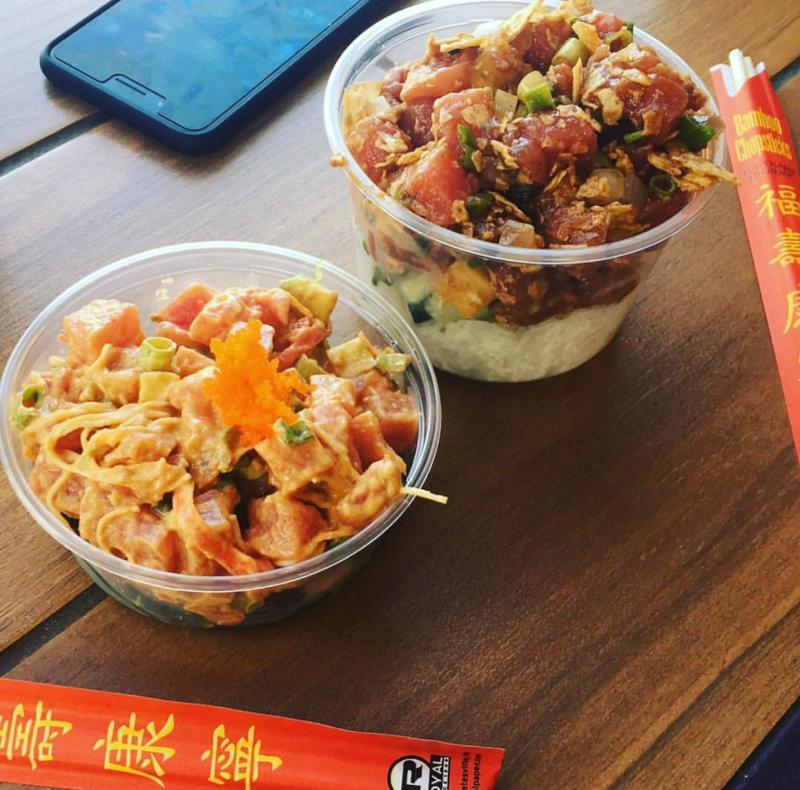 @ashaun, Instagram
Poke Bowls may be the perfect beach food, and Zeke's Beans and Bowls does poke right. Their tuna poke bowls are a fresh local favorite that you just have to try. We like the O.G. Poke, with tuna, shayu, sesame oil, green onion, sesame seeds, and red rock salt served with rice.
Hand Pies and Coffee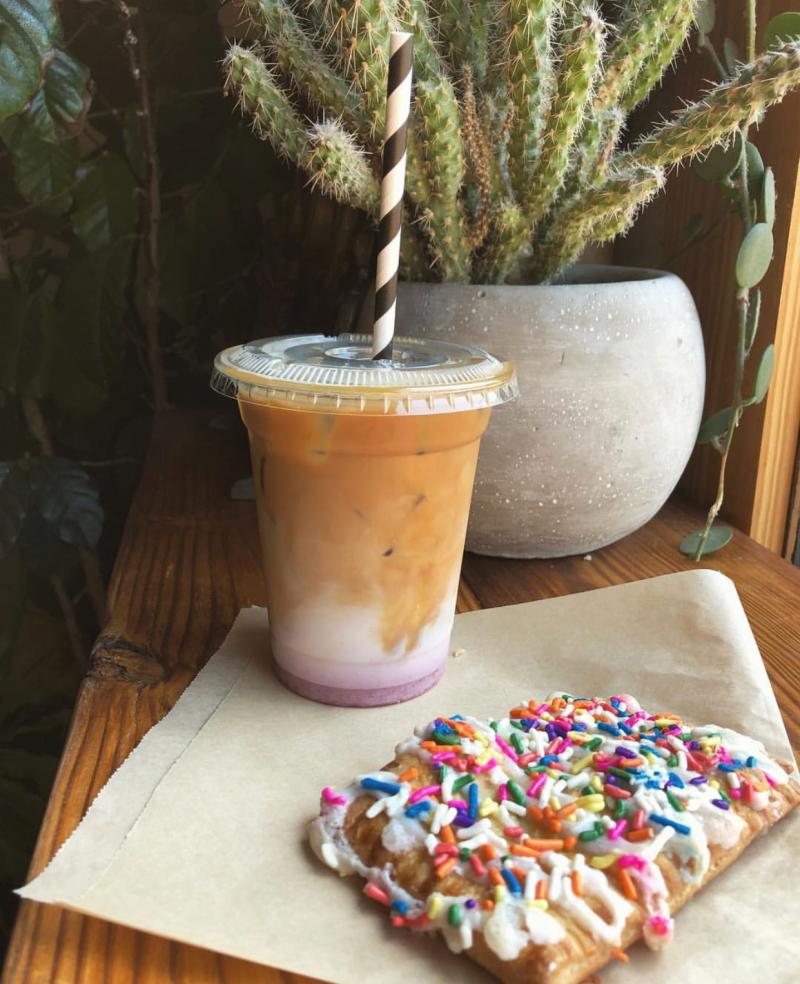 @moonlit__, Instagram
For the early beach-goers, Three Ships, in the nearby ViBe Creative District, is a great stop for some breakfast to go. Their hand pies, in both sweet and savory flavors like ham and cheese and Nutella, are the perfect grab and go food. Wash one down with an iced Pungo latte, a classic iced latte made with Three Ships' nutty house-roasted coffee and sweetened with seasonal berries, like strawberries and blueberries, from the Pungo agricultural district.
Bowls and Smoothies

@alohasnacksvb, Instagram
Aloha Snacks is another must-visit for poke lovers headed to the beach. Try their Shiso Crazy Salmon Poke bowl with sweet-heat pickles, edamame, avocado, coconut lime glaze, pineapple, peanut furikake and sticky rice. It's as refreshing as it is filling. Pair it with the delicious Cabana Boy smoothie. With coconut muesli, honey, smoked Virginia pineapple, blackberries, frozen banana and acai puree, it's the perfect drink for a day on the sand.
Juices and Smoothie Bowls

@marshmellie12, Instagram
For a healthy start to the day, stop by The Green Cat Juice Bar. With a selection of made-to-order juices like, Gingerella, with ginger, pineapple, and wheatgrass, and Moon Mylk, with cashews, dates, alkaline water, cinnamon, vanilla, and Himalayan salt, it's hard to go wrong with any of their creative creations. Their juices can also be purchased bottled, which is great for a day on the go. For more of a meal, try one of their refreshing smoothie bowls. We're all about the Acai Bowl, with acai, blueberries, banana, almond milk, and agave, topped with dried coconut, raw oat, strawberry, banana, cacao nib, and freeze-dried berries.
Sandwiches and Salads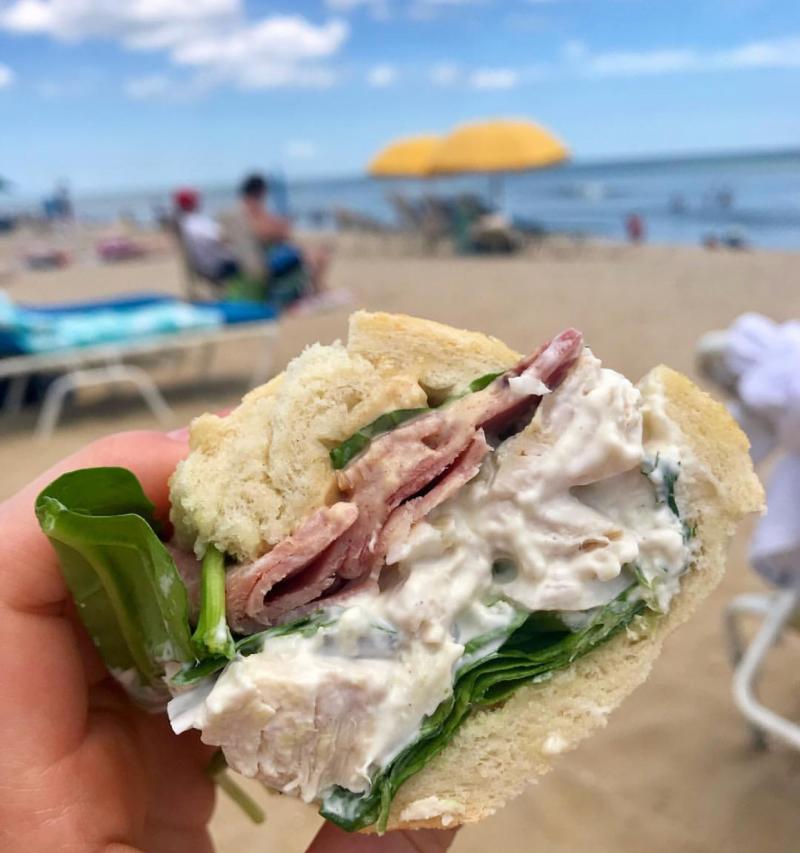 @eatingthrudc, Instagram
Taste's salads and sandwiches have long been one of our favorite picnic staples. They can even deliver straight to your beach towel! Try the Great Neck sandwich, with honey smoked turkey, rare roast beef, fresh mozzarella, romaine lettuce, tomato, hot house dressing on French bread, and get some extra hot house dressing on the side!
Cover image: @yumsinourtums, Instagram