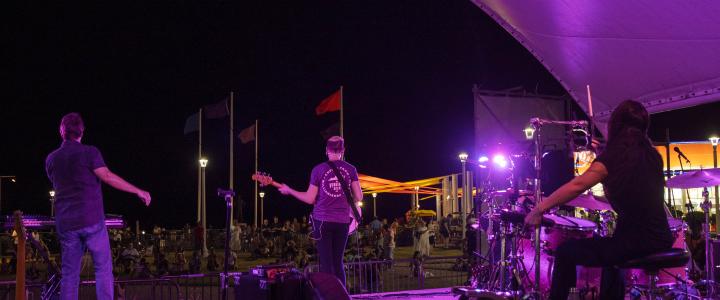 June 2021
This June, Virginia Beach is embracing the summer heat by filling up the long days of sunshine with exciting events taking place each weekend. This month, events are back, and visitors can enjoy the thrill back being live and in-person at last.
North American Sand Soccer Championships
June 11 - 13
Virginia Beach Oceanfront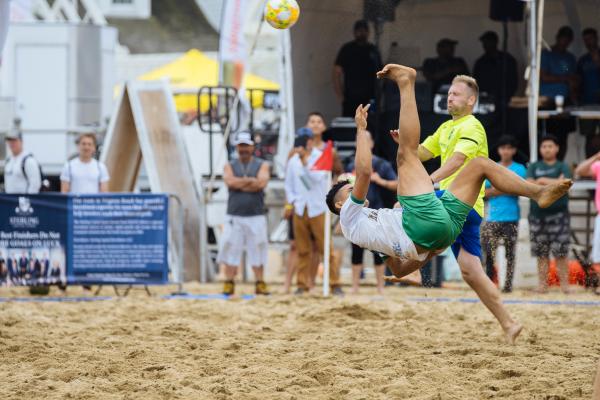 The Annual North American Sand Soccer Championships returns to beautiful Virginia Beach. While it might not be the first thing you envision when you think of a day at the beach, this is one spectacle you won't want to miss as spectators and players alike converge at the world's large sand soccer festival.
To be a part of the action, simply round up 10 friends to join your team, design some fun shirts and get your sand socks ready.  While you're here, plan to snag a seat in the U.S. OPEN Stadium as we host some of the world's elite beach soccer players, as well.
Until June 13
Town Center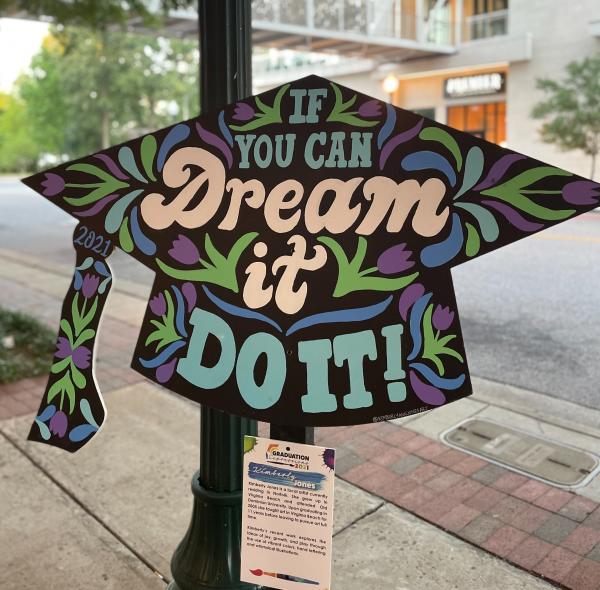 From May 7 – June 13, we invite our 2021 graduates to celebrate their hard work and years of accomplishment in Town Center at "Graduation Expressions" – a public art exhibit. In honor of our special graduates, Town Center will adorn our streets with life-size graduation caps personalized with inspiring quotes and illustrations by talented local artists. Additionally, a life-size graduation cap will be suspended over the lower fountain in the plaza. A larger-than-life custom grad themed picture frame will also be displayed. Don't miss these photo opportunities! Come to "your" Town Center and celebrate a job well done.
All Summer Long
Virginia Beach Oceanfront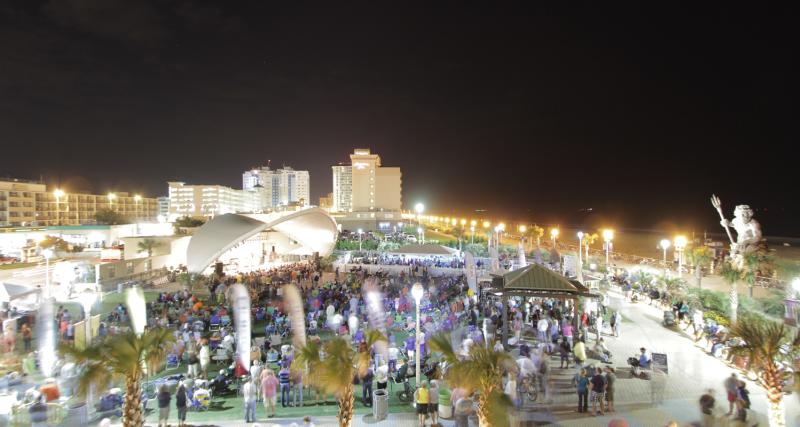 Live! on Atlantic creates a memorable, magical atmosphere at the Virginia Beach oceanfront, all summer long. Beginning in May, Live! on Atlantic returns with nightly entertainment throughout the season, from 7:00 pm - 11pm. The concert series is always family friendly, as the sidewalks along the boardwalk literally become the stage.
Summer Weekends
Town Center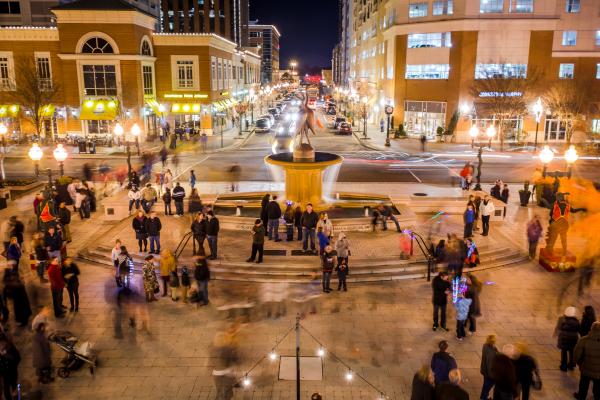 The Fountain Plaza at Virginia Beach's Town Center will come alive with performances from local artists and specialty guest acts. This concert series is free and open to the public. You can enjoy live music on the plaza from 5:00 PM – 8:00 PM, every weekend, starting May 14!
June 18 - 19
Zeiders American Dream Theater, Town Center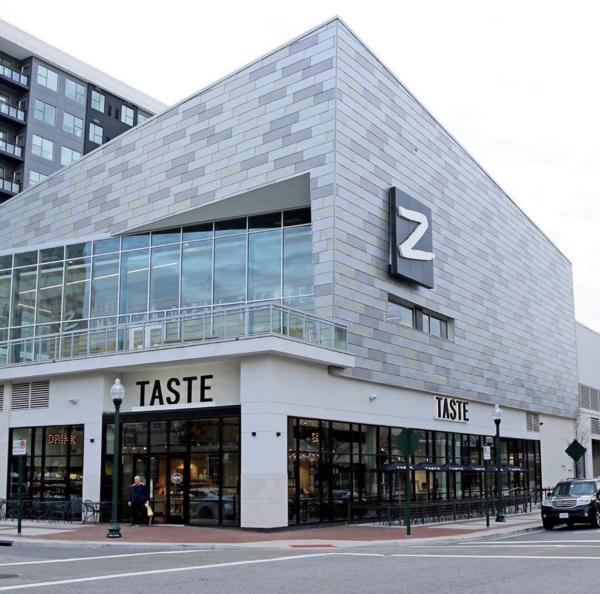 The TasteBreakers music festival is a celebration of our exceptionally talented local and regional original artists and music-loving community! The weekend includes a diverse line-up of concerts that will delight your musical palate and professional development workshops with industry experts for those looking to broaden their horizons. There are in-person and virtual opportunities this year, so come for the music you know, stay for something new, and leave with a festival experience that extends far beyond the stage.

Totally Tribute Music Fest

June 18 - 20
 
17th and 24th Street Parks, Virginia Beach Oceanfront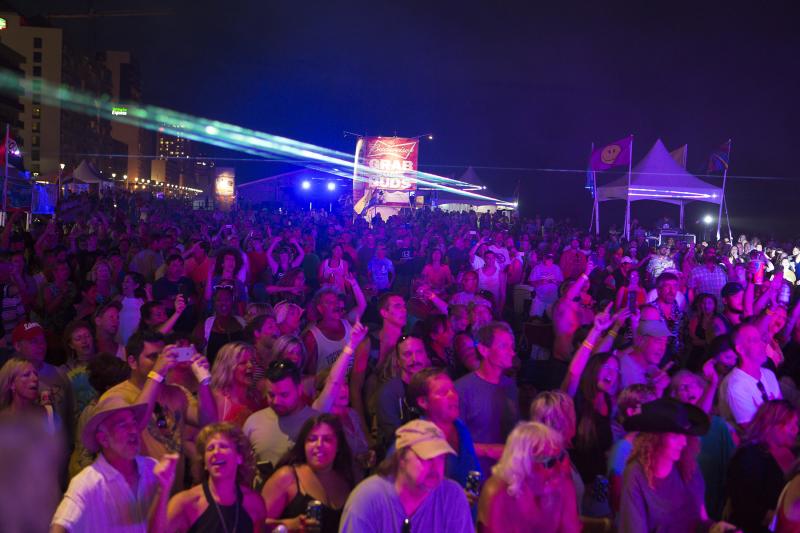 Kick off your shoes and dance in the sand at Totally Tribute Music Fest, formerly known as Sandstock, a beach-inspired variation on Woodstock. Tribute artists will crank out hit after hit, covering popular favorites by Van Halen, Aerosmith, Guns N' Roses, Fleetwood Mac and other rock titans on "dueling" stages, the Hippy Dippy Stage and the Flower Power Stage, at the 17th and 24th Street stages at the Virginia Beach Oceanfront.
Cluez Family Challenge
June 19

24th Street Park, Virginia Beach Oceanfront

Unique to Virginia Beach, this challenging and entertaining interactive event brings together elements of myth and mystery. The answers lie with the clues you uncover, the characters you interview, and the places you discover. On foot, teams explore the oceanfront as they race to solve the puzzle. The top teams take home trophies, and all participants receive medals as a souvenir of their experience in the VB Incredible Family Race!
The number of teams is limited, and the entrance fee is $20 per team. Teams are limited to 4 participants. Team members 8 years of age and older are eligible to compete.