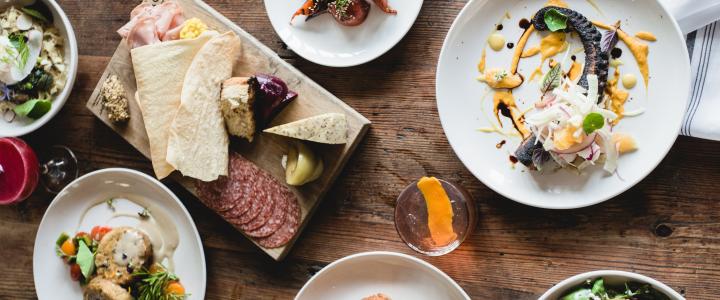 With heavy seafood influences and a creative undertone throughout, our coastal city has no shortage of places that you and your family will want to try when looking for some of the best fine dining restaurants our area has to offer.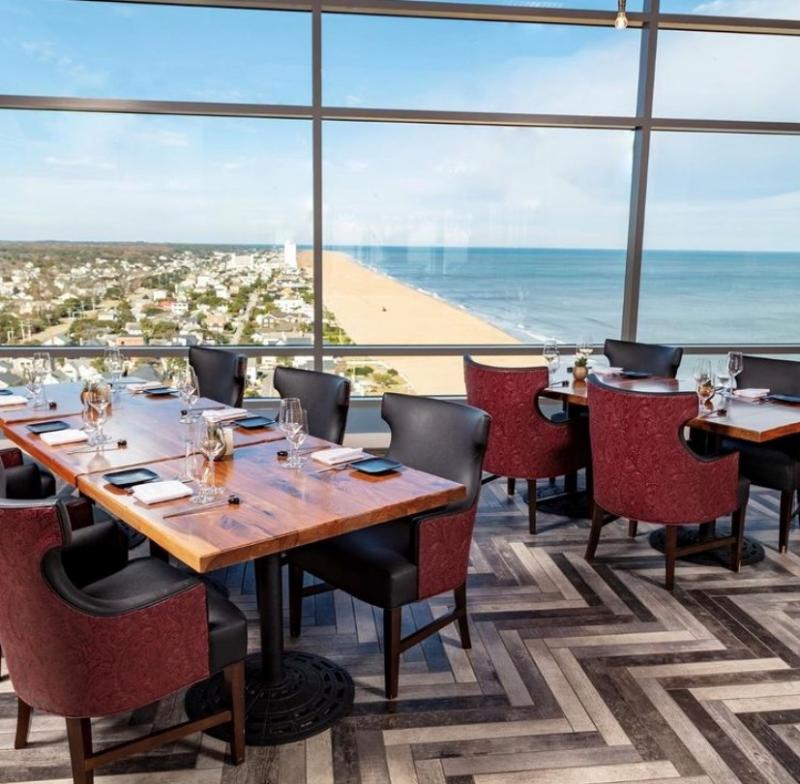 @orionsroofvb, Instagram
If you want an unbeatable ocean view, with cocktail and food menus that hit at every level, Orion's Roof is the spot for you. From 183 feet above the Atlantic Ocean, Orion's Roof offers a unique Asian-fusion cuisine and handcrafted cocktails in a modern rooftop-garden setting. While their sushi and Asian street food options are a must-try, it's hard to go wrong with anything here.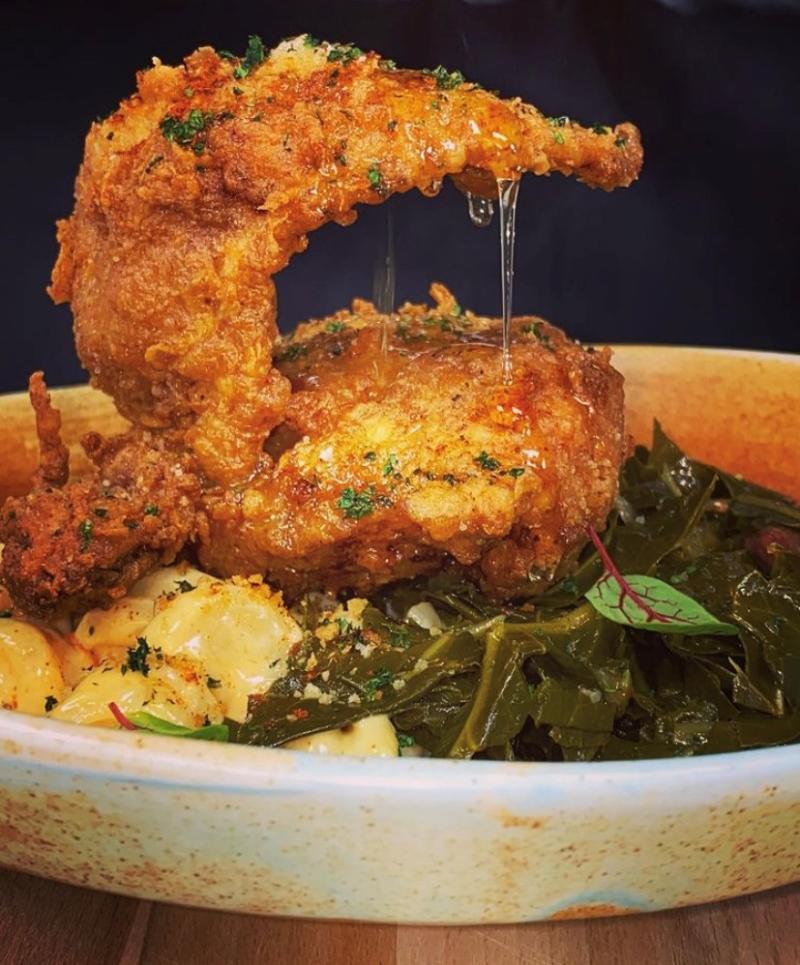 @heirloomvb, Instagram
Heirloom is a creative farm-to-table restaurant that focuses on elevated local recipes from Virginia Beach Chef and Owner, Brent Cowan. With beautiful modern decor, an evolving menu of creative craft cocktails, and a food menu featuring fresh, local ingredients cooked to perfection, Heirloom is a perfect spot for a date night or a nice evening out with the family.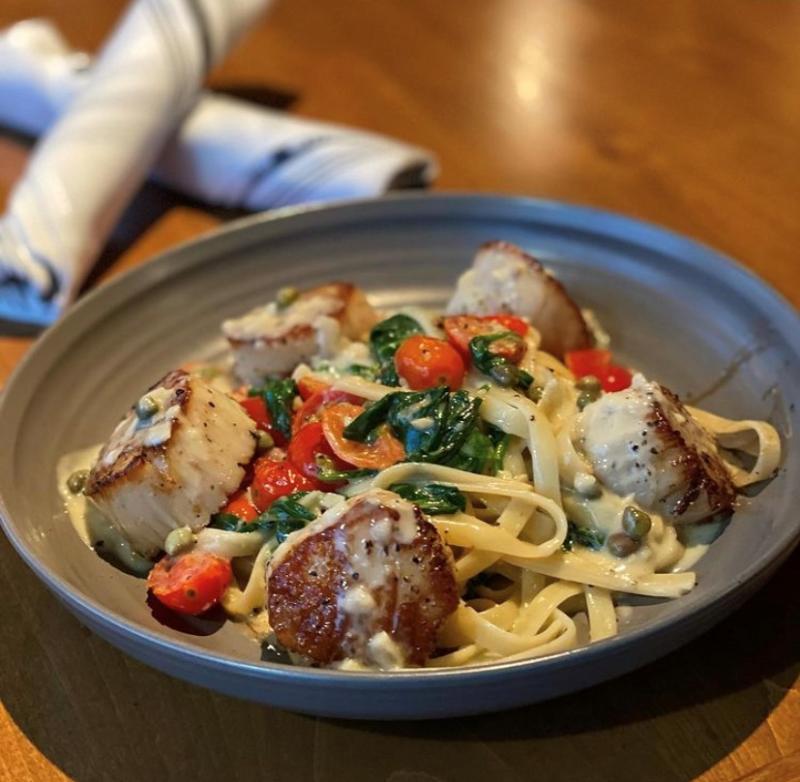 @civillibation, Instagram
From the owners of the popular Virginia Beach bourbon joint, Whiskey Kitchen, comes Civil Libation, off of General Booth Boulevard. With communal seating, an eclectic American menu featuring locally sourced ingredients whenever possible, house-crafted cocktails and 8 craft beers on tap, this place is a locavore's delight. You can't go wrong with any of their stylish cocktails but we can't get enough of the Carpe Noctum, a local take on a White Russian with Three Ships Cold Brew Coffee with vanilla rum and almond milk.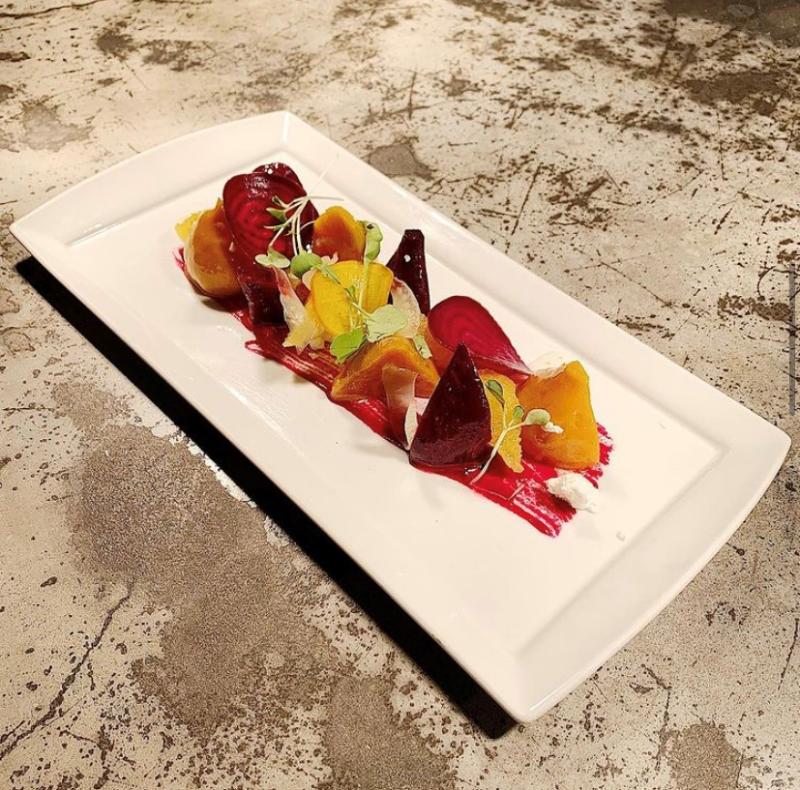 @terrapin, Instagram
For over a decade, Chef Rodney Einhorn has helmed this James Beard-recognized, AAA Four-Diamond restaurant, serving contemporary American Cuisine with creative use of locally sourced, seasonal farm-fresh ingredients at the Virginia Beach Oceanfront. Terrapin Restaurant, which has been credited for launching the farm-to-table movement in Virginia Beach, offers a warm, elegant dining room with an open view into the kitchen, giving visitors a glimpse of how the culinary magic comes to life. We recommend starting with the beet salad, a signature dish commonly known to the staff as a "salad of love" - an homage to the Chef's very own love story with his wife, Amanda. For an unbeatable deal,  don't miss their Fried Chicken and Pinot Night, every Wednesday night, which includes their mouthwatering Ashley Farms fried chicken, truffle mac and cheese, local, seasonal vegetables and a glass of Pinot Noir.

@theatlanticvb, Instagram
The Atlantic on Pacific, which is only a little over a mile from its sister restaurant, Eurasia, at the Virginia Beach Oceanfront,  offers a menu of small plates, mainly focused on the local seafood bounty. The upscale oyster and raw bar is the star of the show here, as well as the list of wines they have to pair expertly with the salty-sweet bivalves. Paired with their extensive collection of bubblies and a menu of cocktails crafted with house shrubs and their own homemade bitters, this place has everything any die-hard foodie couple could want.

@zoesvb, Instagram
Zoes, which has been known for their wines for years, has brought in Wine Spectator Magazine's Best of Award of Excellence for 5 consecutive years. Their in-house sommelier is always available to help you find the perfect pairing or just to talk wine with you and answer any questions you might have. When it comes to pairing wine with unbeatable food, this place sets the perfect mix for your night out.

Mermaid Winery, on Shore Drive, is the first urban winery in the state of Virginia, with their grapes sourced from premier vineyards in Virginia and California. They also have over 800 wines from around the world that you can taste, too. While the wine might be what brings you in the door, the food here is a must. After your tasting, grab a table outside on their patio and dig into some local oysters with their seasonal mignonette for a starter.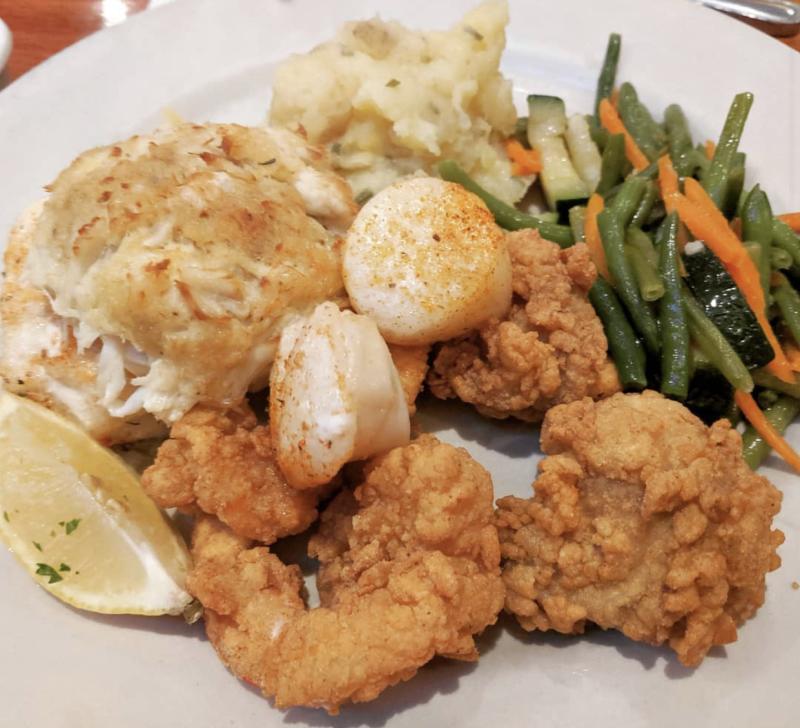 @msashleymack, Instagram
The head chef and owner of Blue has worked hard to build a reputation for preparing delicious, fresh seafood. The elegant, French bistro-inspired décor creates an ambiance that complements the extensive menu. Blue Seafood and Spirits is a 60 seat Chef owned and operated local restaurant focusing on high-quality, fresh, local seafood in a casual, yet elegant setting. They are best known for our award-winning crab cakes, tempura fried shrimp, fish dishes, and chocolate bread pudding.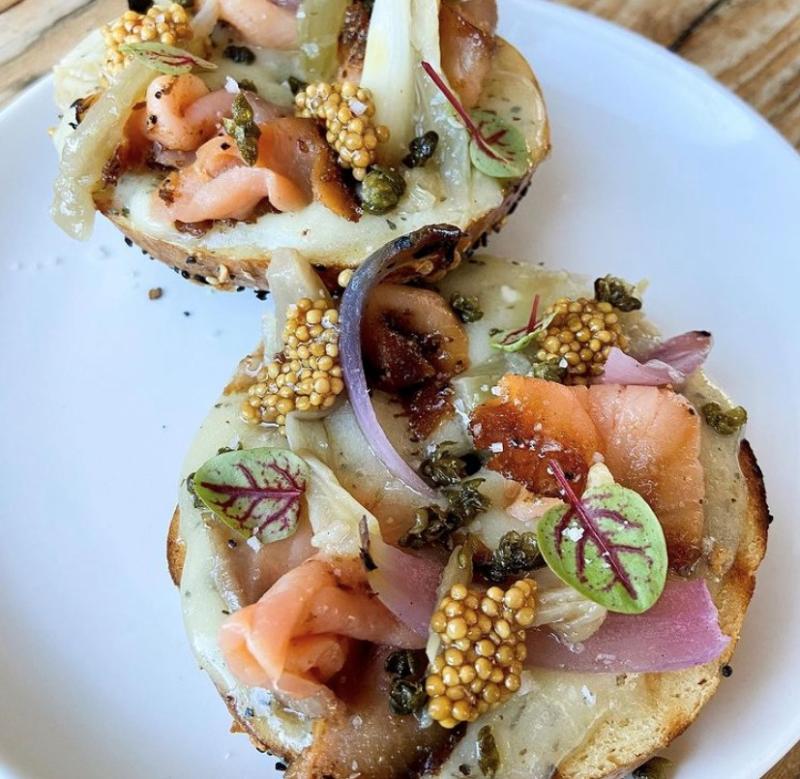 @esoteric_vb, Instagram
Nestled within the ViBe Creative District and housed in a 1920s-era building on the Virginia Beach Historical Registry, Esoteric is serving up European-influenced fare using local ingredients, many of them sourced from its on-site garden, which it shares with its neighbor, Commune. In addition to showcasing their passion for eclectic, well-curated foods and good craft beer and cocktails, the VB-loving wife-and-husband team behind Esoteric has been a driving force in building a sense of community within the local arts district. Open for dinner nightly Monday through Saturday, Esoteric dedicates its space to the art of food, beverage and conversation. 

@rockafellersrestaurant, Instagram
Rockafeller's Restaurant, located at the far end of the Inlet, offers some of the best views of the bunch, and they have the food to match. This family-owned Va Beach staple works with local fishermen, oystermen, and farmers for food that is unmatched in freshness and flavor. While it may seem obvious, their Oysters Rockafeller, baked with cheese, spinach, and bacon, is hard to beat. Wash it down with their refreshing, homemade blueberry soda, made with real blueberries and honey.
 

@becca_cavaliervb, Instagram
Whether staying at the Oceanfront's newly-restored Cavalier Hotel or not, don't miss out on an evening dining at Becca, the hotel's modern farm to fork restaurant offering decadent American fare crafted from the freshest local ingredients. In fact, many of Becca's ingredients are grown in their on-site garden, which also features a grand stone fireplace and views of the Atlantic Ocean, making for a spectacular outdoor dining experience on a mild evening.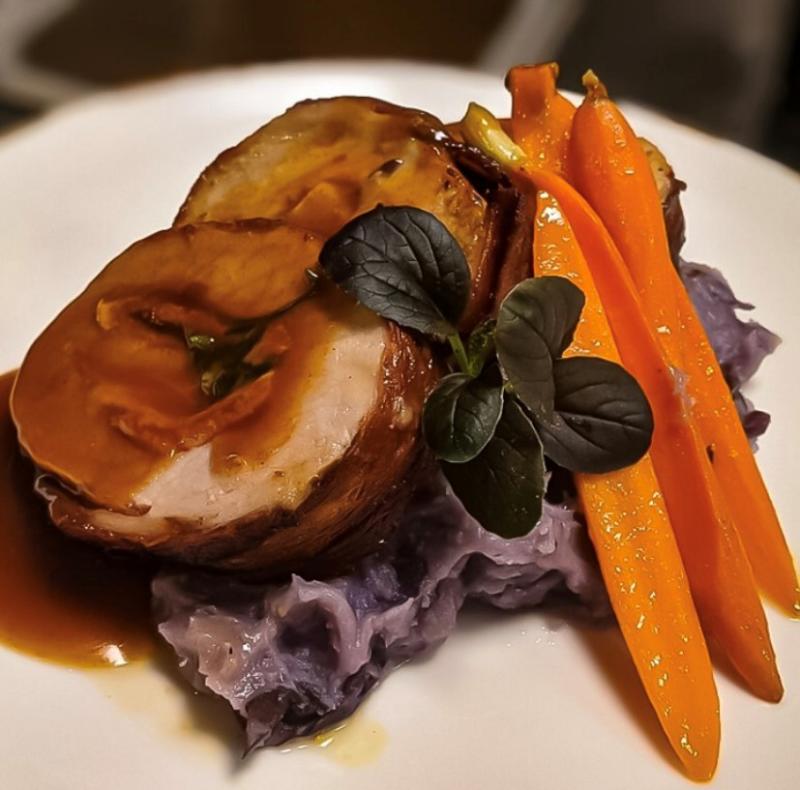 @thehuntroomvb, Instagram
For a nice night out at the Oceanfront, head to the Hunt Room at the Cavalier Hotel where you can enjoy your drinks fireside by the historic grand fireplace. Upon renovation, the fireplace was found to have been structurally compromised and had to be restored brick-by-brick, with each brick being placed in its original order and location. Guests who once hunted native fowl, such as ducks, on the original property's 4,000 acres of land, would bring their bags of game to be prepared by the hotel's masterful chefs. Today, you can choose from cocktails like their Aperol Spritz, Boulevardier, or one of our personal favorites, the smoked Old Fashioned, made with Old Cavalier whiskey.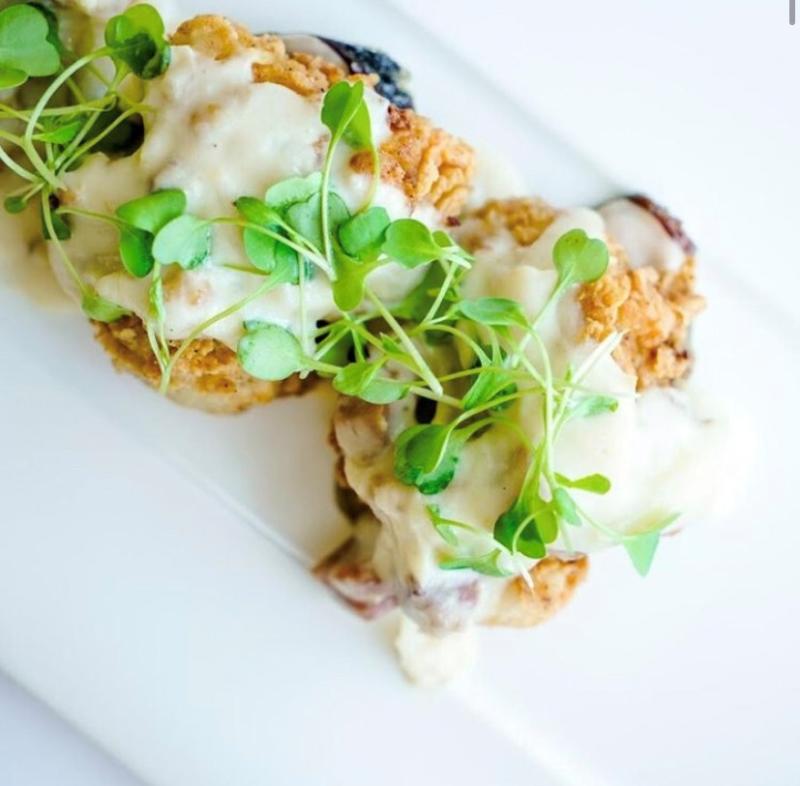 @salaciavb, Instagram
Salacia Prime Seafood and Steaks (AAA-rated since 2006), located within the Hilton Virginia Beach Oceanfront Hotel at the Oceanfront, is the only Four-Diamond steakhouse in Virginia, offering a refined and memorable dining experience, complete with the finest aged prime beef and delectable seasonally changing menu options.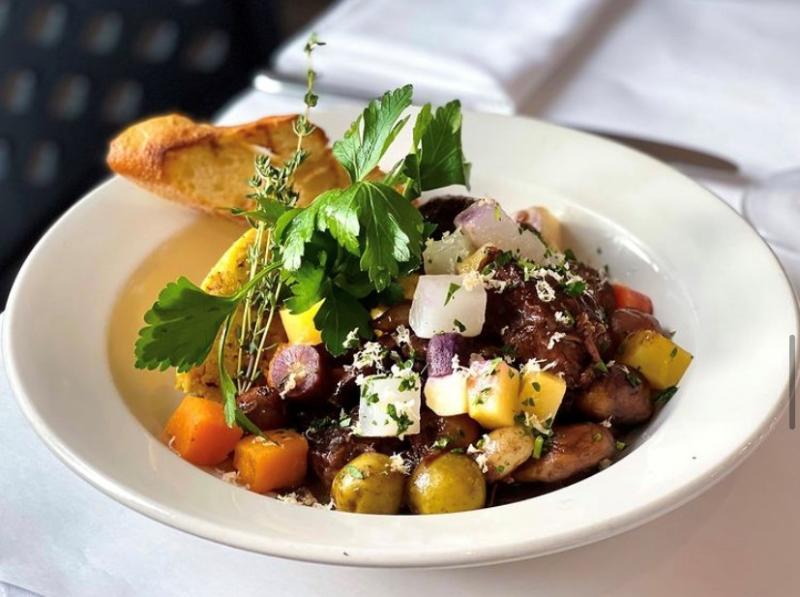 @coastalgrill, Instagram
Coastal Grill has been a local haven for fresh seafood done right since 1989, and consistently brings one of the area's best soft shell crabs to the table year after year. Fresh crab is lightly coated in a simple milk and flour coating, fried and served with their homemade scallion butter. Simple, crispy, and juicy. There are no bells and whistles here. Just great seafood, prepared perfectly.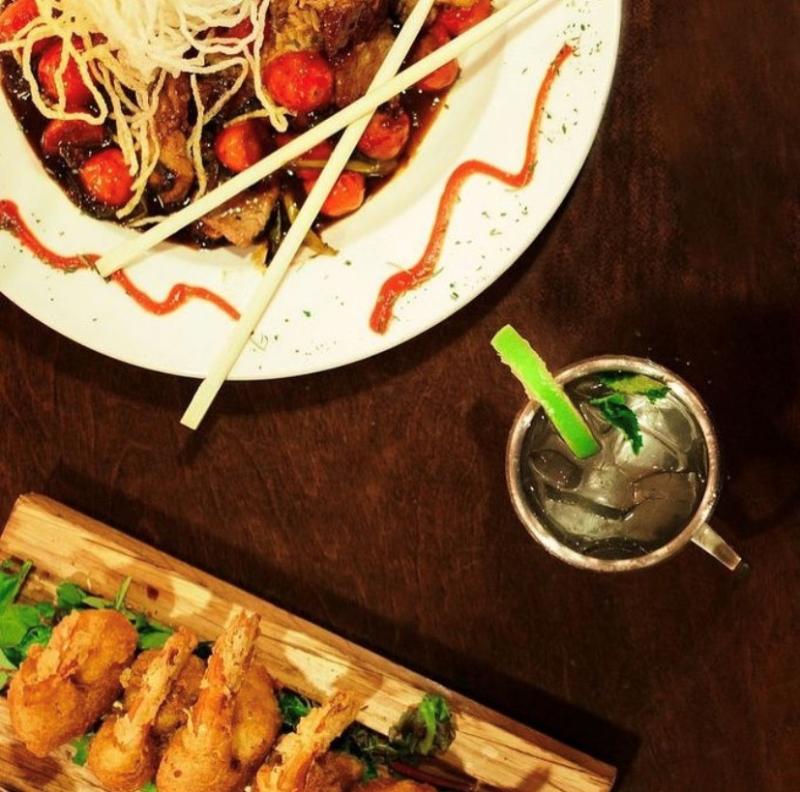 @twistmartinivb, Instagram
If you're looking for modern vibes and classic drinks, Twist at Town Center is the bar for you.  The menu here is always changing, but with a huge selection of martinis and other classic cocktails always available, this is a great place to stop for a cocktail before a show.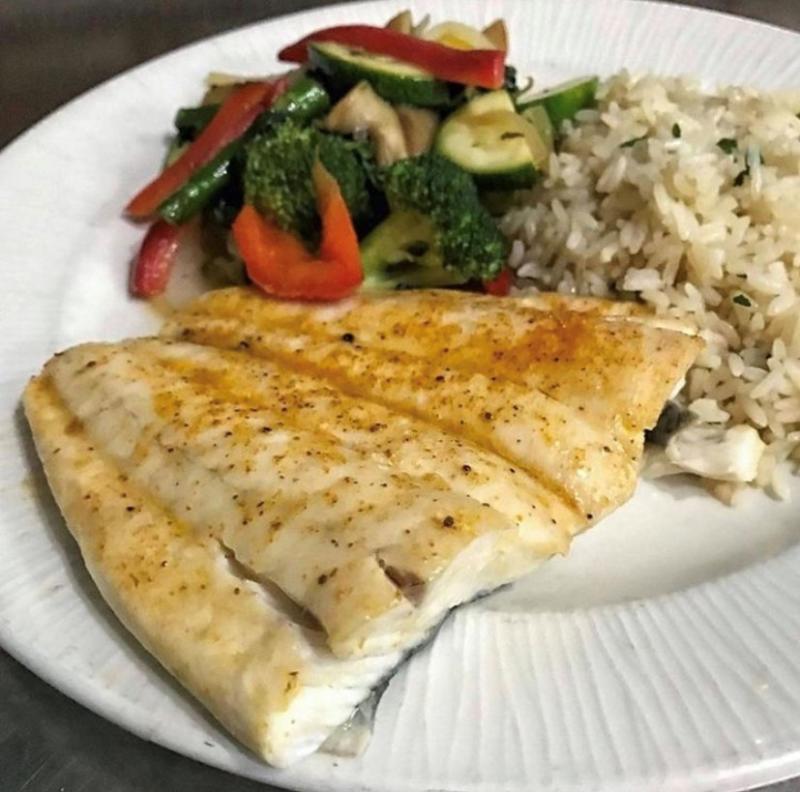 @watermansvb, Instagram
For three generations, the family-owned and operated Waterman's Surfside Grille has been serving up a taste of Virginia Beach - offering a range of fresh seafood, steaks, slow-roasted ribs and burgers, and the can't-miss Orange Crush cocktail. As with most of these places in our coastal city, their Fresh Fish of the Day is always the best place to start, but their crab cakes are also phenomenal.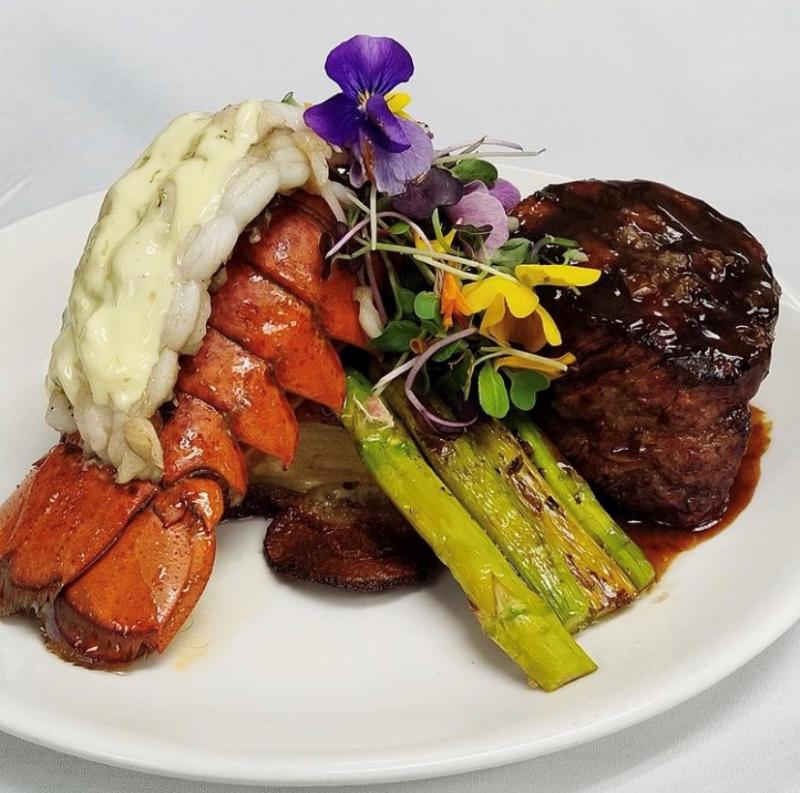 @vbmahis, Instagram
Operating out of the new DoubleTree by Hilton Virginia Beach Oceanfront, offers fresh fish, local oysters, hand-picked crab cakes, and fresh sushi, all with an unbeatable view of the Virginia Beach Boardwalk and the Atlantic Ocean. Formally known as "Mahi Mah's," Mahi's has been a local favorite for decades and, while it may have been recently revamped, the bones of what made this place so popular for so long are still firmly in-tact.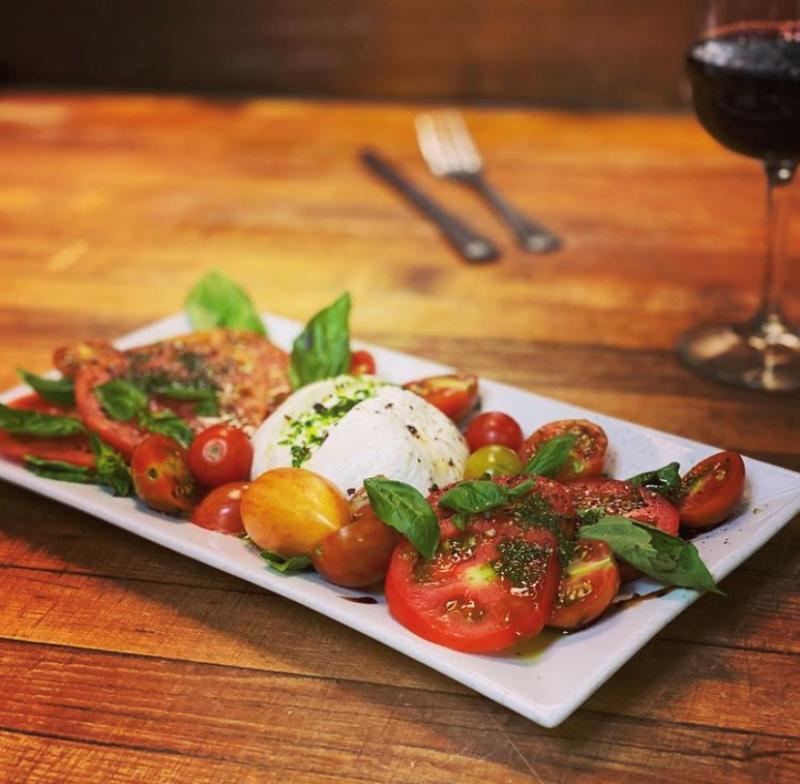 @h.s_va, Instagram
Opening their doors in 1939, Steinhilber's is the oldest family-owned restaurant in Virginia Beach, and for good reason. While their huge outdoor patio, with fire pits, string lights, and water views was added fairly recently, it has only added to the grandeur and elegance of this Virginia Beach staple, who also gets our vote for best-fried shrimp in the area.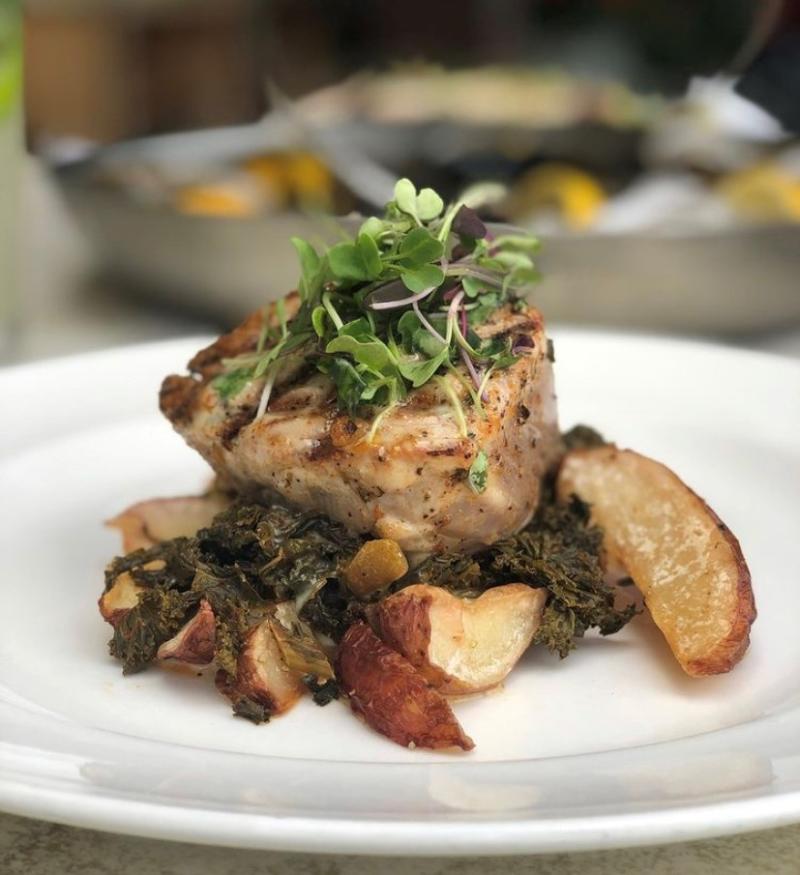 @catch31vb, Instagram
Located at the Virginia Beach Oceanfront, Catch 31 is a prime location for outdoor eating. With views of Neptune Park, in addition to the unbeatable view of the Atlantic Ocean, this is one of our favorite place to enjoy live music at Neptune Park, including national bands like The Wailers, Canaan Smith, and Vertical Horizon. Sit at the open-air fire pit and enjoy a farm-to-table, and sea-to-table, menu highlighting the best of Coastal Virginia cuisine.
Discover more restaurants in Virginia Beach!