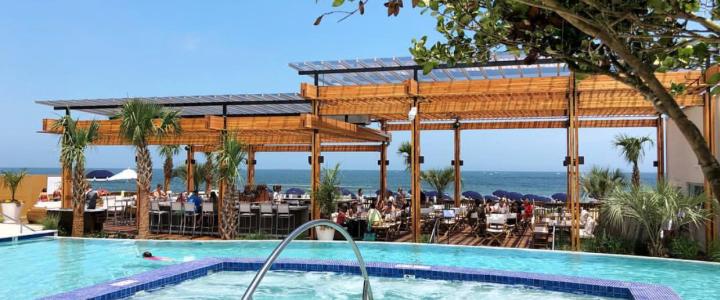 Summer 2019
As we head into the dog days of summer, few things sound better than spending the day poolside, with a cold drink in hand and a good book. With a huge selection of hotels, offering both public and private pools, as well as other public pools you won't want to miss, here are some of our favorite swimming spots to enjoy as summer rolls on in Virginia Beach.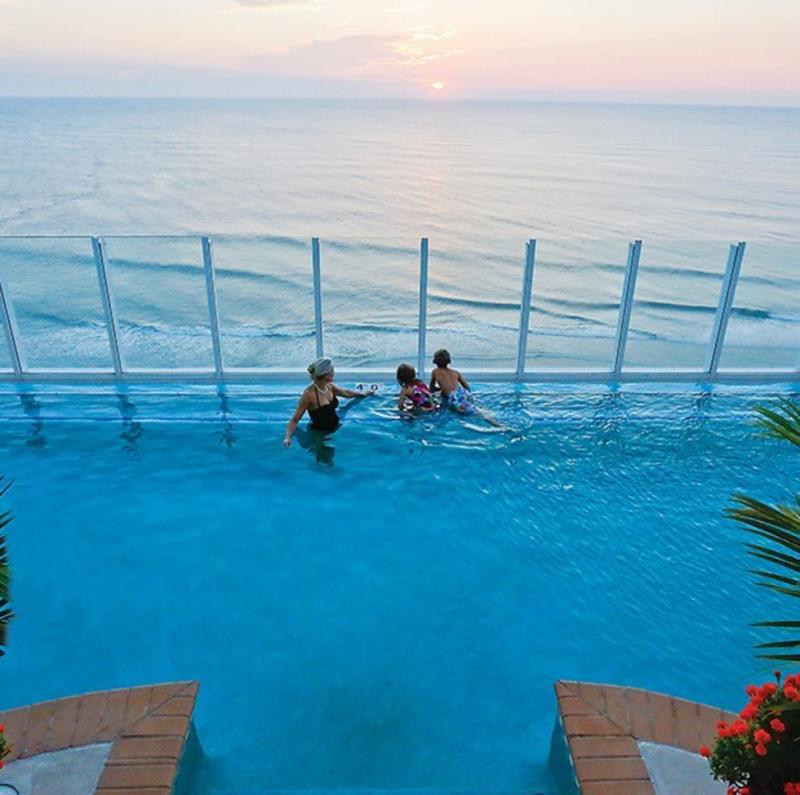 @hiltonvabeach, Instagram
For perhaps the best view of any of the pools on this list, the Hilton Virginia Beach Oceanfront offers an infinity pool overlooking the Atlantic Ocean - on the roof of the 21-story hotel! Combined with their popular rooftop bar, Sky Bar, this is one spot you have to experience. At night, the hotel's rooftop becomes a hotel guest and members-only nightclub with live music, DJs and themed parties. There is also an indoor pool on the 21st floor, as well, for year-round enjoyment. The pool is only open to guests of the Hilton Virginia Beach Oceanfront.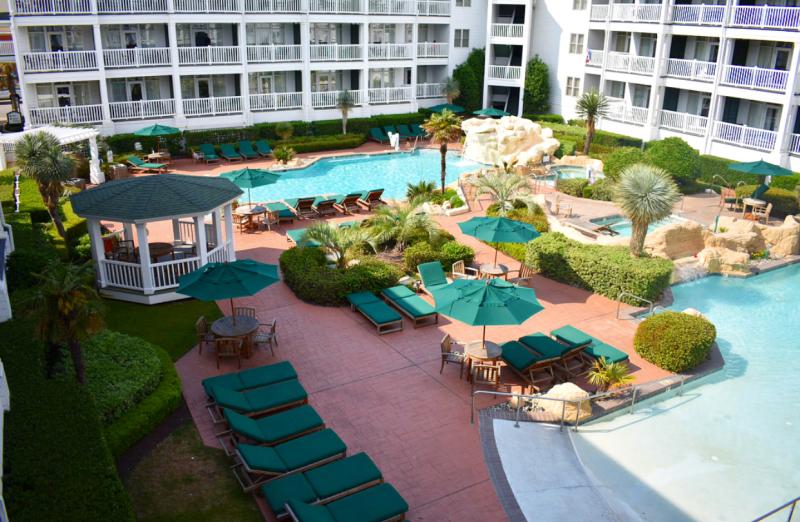 @kari_tavarezzz, Instagram
Featuring two outdoor pools, and a hot tub, this Key West-style hotel at the Virginia Beach Oceanfront, is a great one to consider, especially when traveling with the family. The landscaping and grotto features, situated in between the two wings of the hotel, make you feel as if you have the Oceanfront all to yourself, and that's exactly how we like it. The pool is only open to guests of Turtle Cay Resort.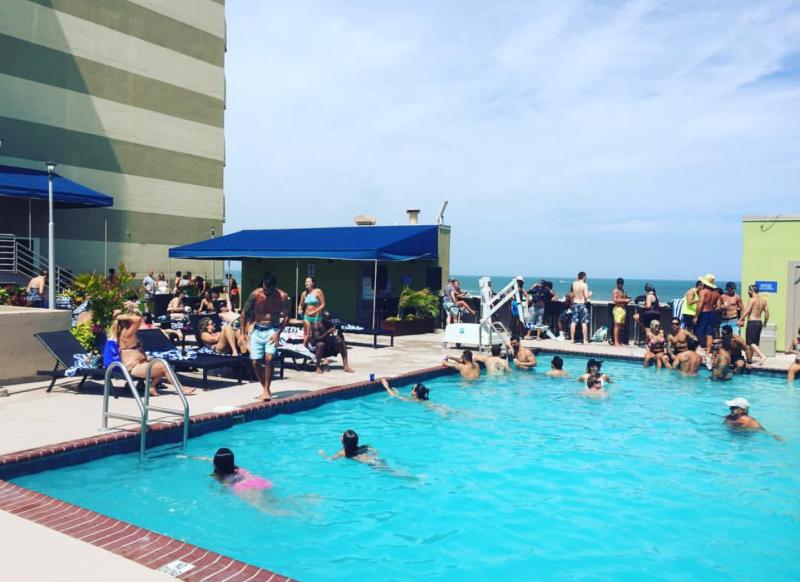 @rivivevb, Instagram
This rooftop pool is located on top of Beach Quarters Resort, at the Virginia Beach Oceanfront, and is only open to guests of the Beach Quarters hotel. As if the amazing views of the beach weren't enough reason to visit, the rooftop pool bar atmosphere, with regular happy hours, live music, and the Sunday Funday Pool Party, will keep you coming back for more.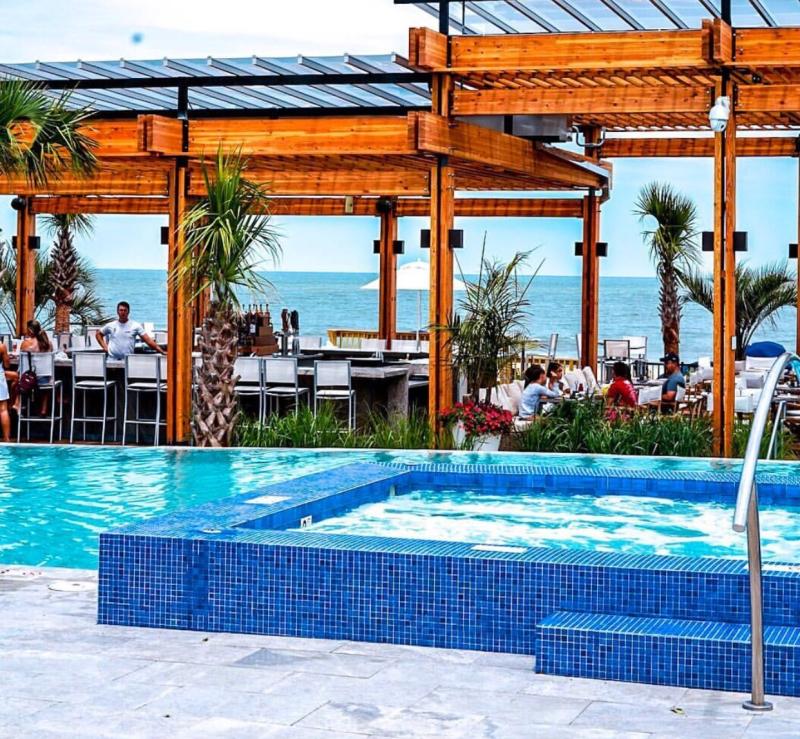 @dcfoodporn, Instagram
Guests of the Cavalier Hotel can spend their summer nights like the movie stars from the Golden Age of Hollywood like Judy Garland, Bing Crosby, Ginger Rogers, Doris Day and Bob Hope, dancing until dawn to sounds of live music by the water's edge.  Guests can also enjoy an oceanfront infinity pool and hot tub, a beachside bar with poolside service, farm-to-table fare with panoramic ocean views, cabanas, and more. The pool is only open to guests of the Cavalier Hotel.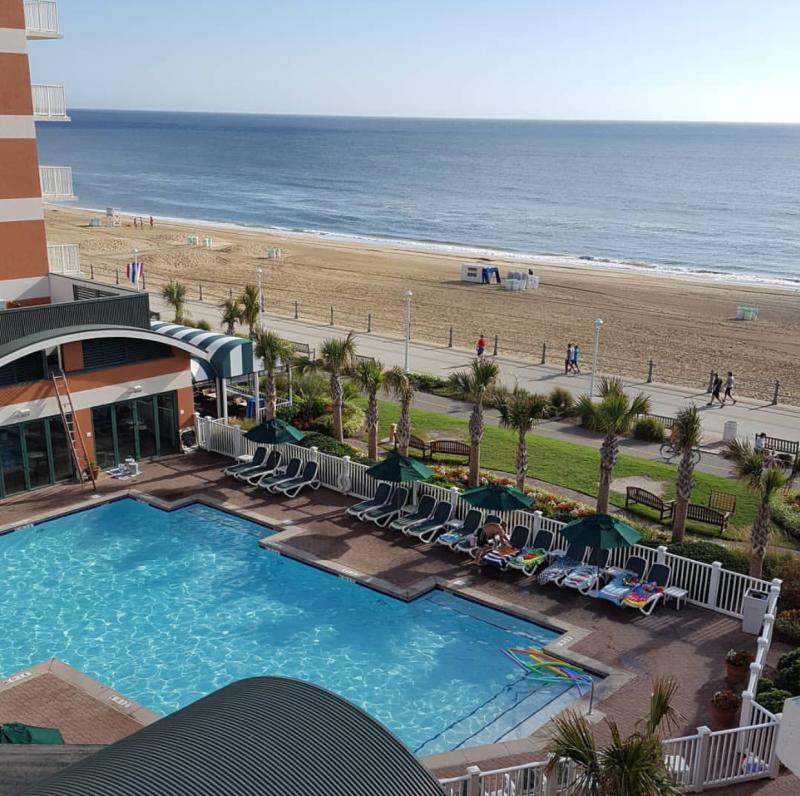 @mtayloe351, Instagram
While this hotel's a heated indoor pool and a big outdoor pool with ocean views and two water slides are some of the best swimming options in town, perhaps our favorite part of the Holiday Inn & Suites - North Beach is their indoor lazy river and whirlpool, which are open year-round. The hotel also offers Splash Kamp, which is the perfect place for the kids play while you spend the day floating your worries away. The pool is only open to guests of the Holiday Inn & Suites North Beach hotel.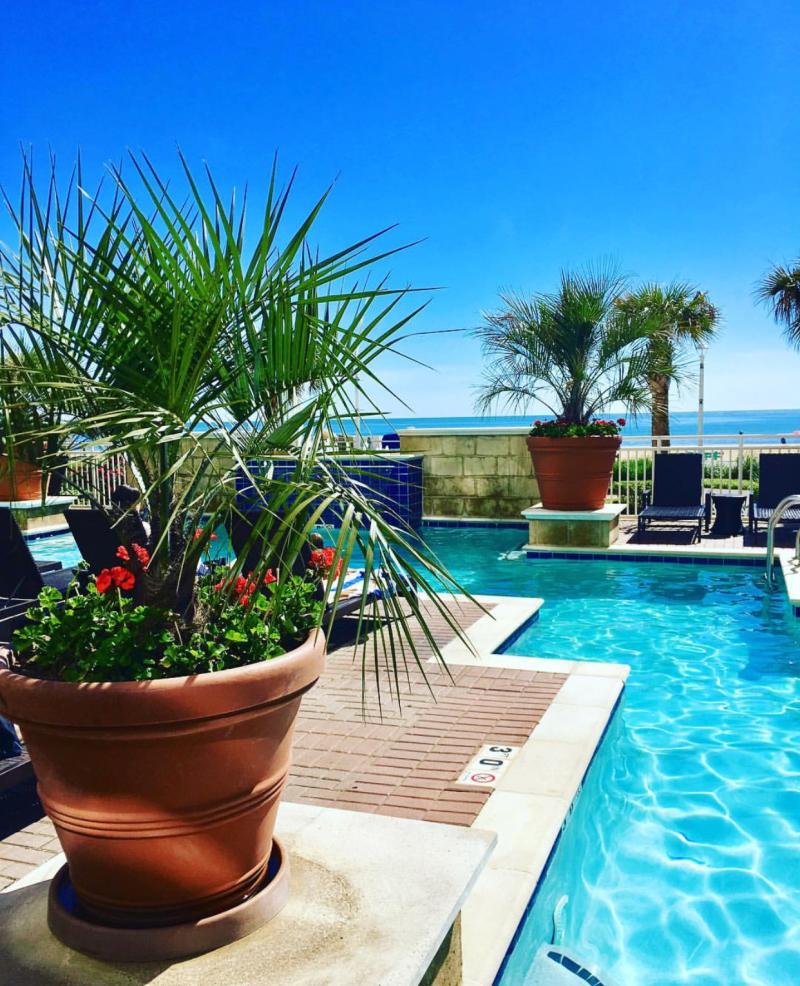 @luxurynortheast, Instagram
The Ocean Beach Club features four oceanfront pools, including an outdoor adults-only infinity pool with cascading waterfall features, making it an ideal spot to spend the day relaxing and catching up on a little you time - bar service included. The hotel also includes an indoor heated pool, an outdoor heated pool, an outdoor children's pool, and a splash pad for the kids. The pool is only open to guests of the Ocean Beach Club Resort.
The Virginia Gentlemen Foundation, who brought us JT's Grommet Island Park for EveryBODY, the country's first beach playground designed specifically for children and adults of all physical abilities, partnered with the YMCA of South Hampton Roads, to bring us one of our favorite new additions - JT's Camp Grom. Developed specifically for children and adults with differing physical abilities and wounded veterans and their families, as well as the families of fallen war heroes. Camp Grom is a daytime retreat for everybody. The 70-acre beach-themed camp boasts an aquatic center, an outdoor lake with fishing, a gym, picnic shelters, a sports field, and a water spray park, and an abundance of activities like rope courses, lakeside trails, swimming, wakeboarding putt-putt, archery and more.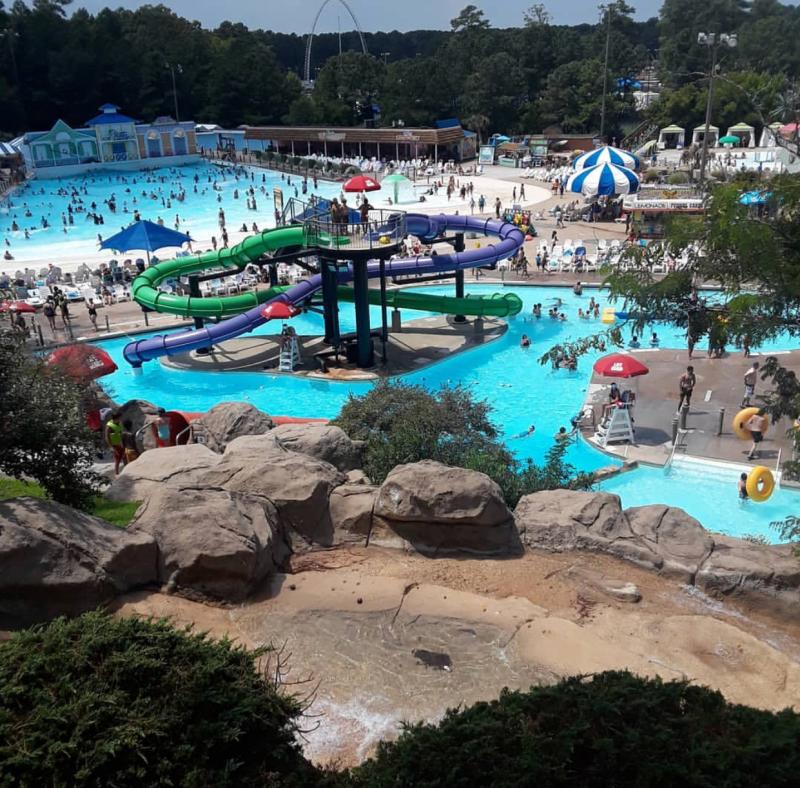 @matt_shalom_anna_zak, Instagram
Ocean Breeze Waterpark has been a staple in Virginia Beach for over 40 years, and for good reason. With over 30 rides, slides and attractions, and a quarter-mile lazy river, there's shortage of ways to cool of at the park. The zero depth entry, million-gallon wave pool is a can't-miss pool for those looking for a little more action than just floating around, and definitely one to add to your itinerary.  This place is the perfect spot for the whole family. Check out the Ocean Breeze website for updated hours of operations and ticket prices.