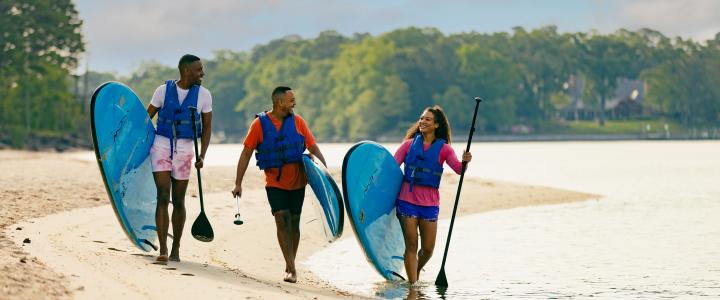 Some experiences can be enjoyed only in Virginia Beach, including whale watching in winter, oyster tours with working watermen and getting a bird's-eye view of Virginia Beach from the open-air cockpit of a World War II biplane. Create happy memories with family and friends when you try these unique experiences.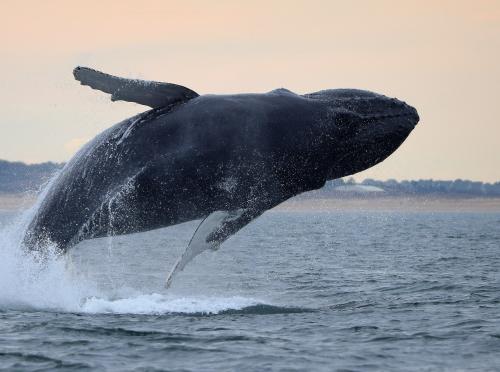 See Whales in Winter

In Virginia Beach, whale watching season runs from December through February. It's not unusual to see humpback whales migrating through ocean waters off the sandy coastline, slapping their tails and even breaching out of the water. Fin or minke whales may also be spotted. Local boat captains and crews know where to find them, sharing information with guests about these super-size marine mammals. Book a whale-watching tour with Rudee Tours or set out on a boat tour from the Virginia Aquarium.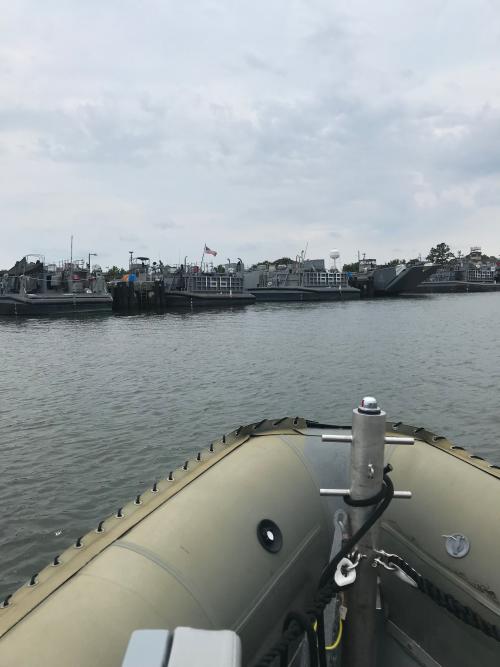 Head Out on a Special Ops Mission

Where else but Virginia Beach can you set off on a special ops mission aboard an authentic U.S. Navy RHIB (rigid-hull inflatable boat)? Patriotic Excursions offers water-based special operations simulations that focus on reconnaissance, rescue and enemy neutralization. Participants are assigned roles – navigator, rifleman, medic or lookout. Everyone has specific tasks to ensure the mission is a success. This is as real as it gets, and it's a lot of fun, too. The 2- to 2.5-hour-long activity is recommended for visitors ages 8 and older.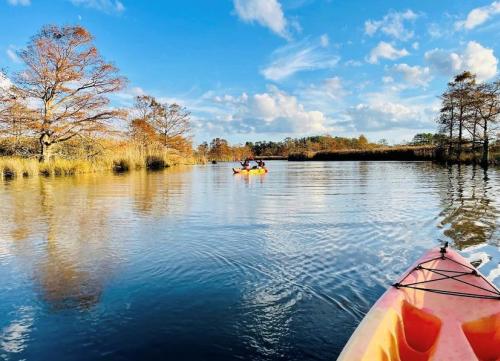 Enjoy Dinner and a Kayak Adventure

Visitors will find many tempting dinner options in Virginia Beach, but only one that comes packaged with a scenic paddling adventure. In Sandbridge, Surf & Adventure Co. books two-hour guided paddling tours through the pristine Back Bay National Wildlife Refuge that start and end at Blue Pete's Restaurant, a waterfront eatery in the Pungo area. After your paddle, settle in with a Pungo Smash, the signature cocktail at Blue Pete's, and a crab cake dinner or fried oysters.

Immerse Yourself in Art in the ViBe Creative District

The ViBe Creative District is a lively hub for arts, culture and vibrantly colored street art. Murals are all around – many created by local artists – and that's not even counting the public sculptures, decorated utility boxes, painted parking lots and artsy parking meters. The neighborhood is one big artistic canvas that begs to be explored, so start by taking a selfie at the "Greetings From Virginia Beach" mural on the side of The Beach Bully BBQ on 19th Street. An annual mural festival takes place each August, so look for 10 new murals painted by local and national artists. 
Climb a Lighthouse Commissioned by Washington and Hamilton

Where else can you see the very first lighthouse commissioned by George Washington and Alexander Hamilton? This lighthouse was also our country's first government-funded public works project. Yes, right here in Virginia Beach. The red brick Cape Henry Lighthouse, which was built in 1792, guided seafarers to safety for nearly 100 years. A second lighthouse, a black-and-white light that stands some 350 feet from the first, was built in 1881. The original lighthouse is open for tours (visitors can climb the 191 steps to the top). The reward – sweeping views across the Chesapeake Bay – makes the climb well worth it.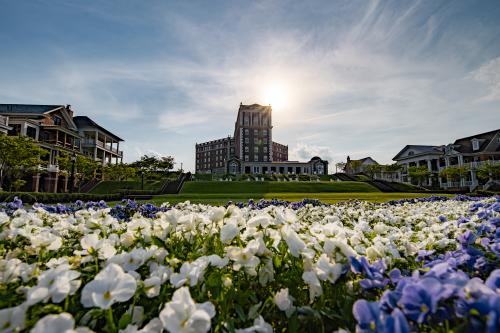 Stay at the Historic Cavalier Hotel 

The swanky, ahem, ultra-refined Cavalier Hotel is a Virginia Beach institution. The waterfront hotel, which dates to 1927, was once a playground for the rich and famous, having hosted celebrities including Bob Hope, Will Rogers, Bette Davis and Elizabeth Taylor – and counting U.S. presidents John F. Kennedy and Jimmy Carter among its guests. Stay the night or enjoy a special meal at this historic landmark. Dine in the Hunt Room, a social club and tavern known for creative craft cocktails and fusion cuisine, or eat inspired garden-to-table dishes on the terrace or in the sunroom at Becca. Ask at the front desk for a self-guided tour booklet to really delve into the history of the Cavalier Hotel.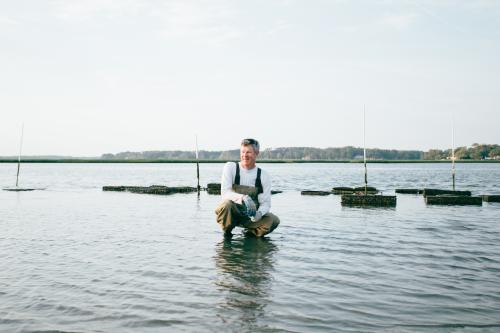 Tour an Oyster Farm With a Waterman

Get a behind-the-scenes look at oyster farming on the Lynnhaven River with a working waterman. Pleasure House Oysters offers three hands-on boat tours where you can sample oysters plucked right out of the water. The Waterman Tour allows curious guests to wade into the Lynnhaven River at the oyster farm and help harvest oysters, as well as eels, crabs and fish pots, depending on the season. The Chef's Table Tour allows for knee-deep exploration, followed by lunch or dinner at a table set up in the water.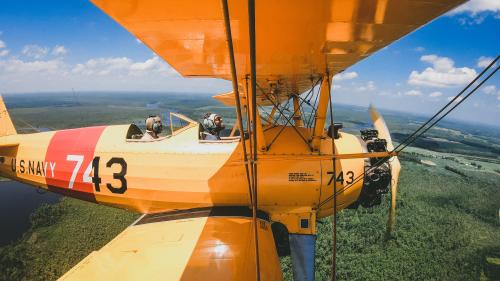 Go Sky High on a Warbird Ride

Want to take to the sky in an open-cockpit biplane from World War II? You can experience that thrill here in Virginia Beach. At the Military Aviation Museum, visitors can explore one of the world's largest collections of war planes (warbirds) still in flying condition. On weekends in fair-weather months, museum guests can book 15- or 30-minute flights with an experienced warbird pilot aboard the museum's Boeing Stearman PT-17 Kaydet from 1941. More than 10,000 Kaydet planes were built in the 1930s and 1940s for use by the U.S. and Canada during World War II. This particular plane is often used by wing-walking daredevils in air shows. 

Camp on the Beach

There aren't many places where you can pitch a tent and sleep right on the beach, but you can do it here. Contact Virginia State Parks to book a primitive campsite in False Cape State Park at one of two campgrounds: Barbour Hill Ocean or False Cape Landing Ocean. Both campgrounds have dedicated campsites that are shaded by live oak trees, but campers also have the option to set up a tent right on the beach. Plan to bike or backpack in with your gear for an unforgettable evening under the stars, then wake early to watch an epic sunrise over the Atlantic Ocean from the serene surroundings of the park.