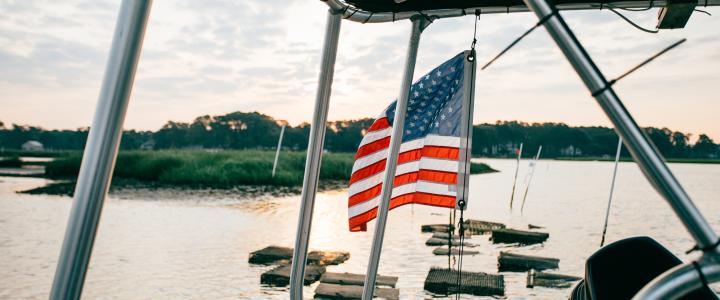 This July, Virginia Beach is rolling deeper into the summer season with a lineup of events that you won't want to miss. This month, visitors can join in the 4th of July celebrations, with fireworks and interactive American history, see sidewalk chalk masterpieces come alive on the Virginia Beach Boardwalk, and feel the vibes with some local bands and brews!
July 3
Oceanfront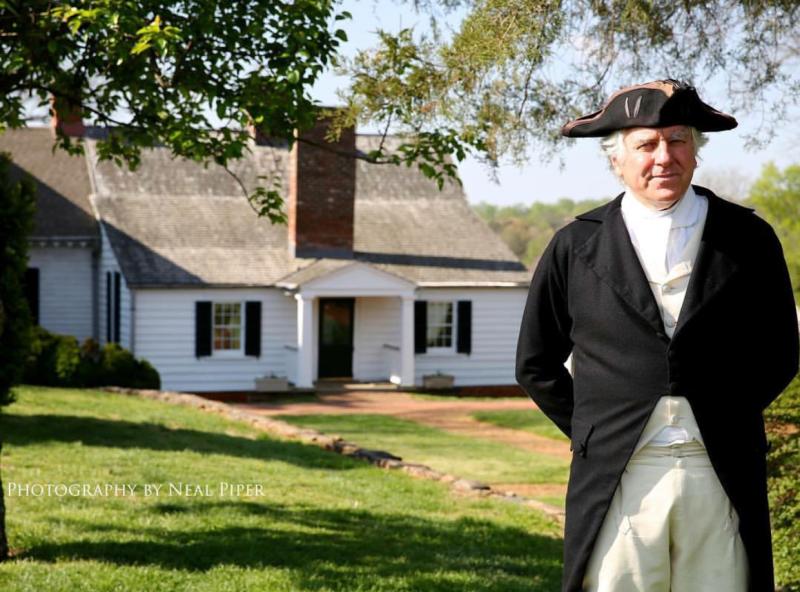 @monroehighland, Instagram
Live! On Atlantic's Evening with President James Monroe brings history to life with acclaimed James Monroe impersonator, Dennis Bigelow. Guests are encouraged to bring their own lawn chairs or blankets to this one time only event, which is free and open to the public. Bigelow is the longtime resident Monroe interpreter at the fifth president's former estate, Highland, in Charlottesville, Virginia.
July 4
Oceanfront
​
This annual Oceanfront Independence Day celebration is a star-spangled salute to the USA. With live music on each of the area's stages along the boardwalk, with every kind of music from patriotic and classical, to rocking tribute bands. And don't forget the fireworks show over the water. Pick your spot on the sand and enjoy the show.
July 4
Mount Trashmore Park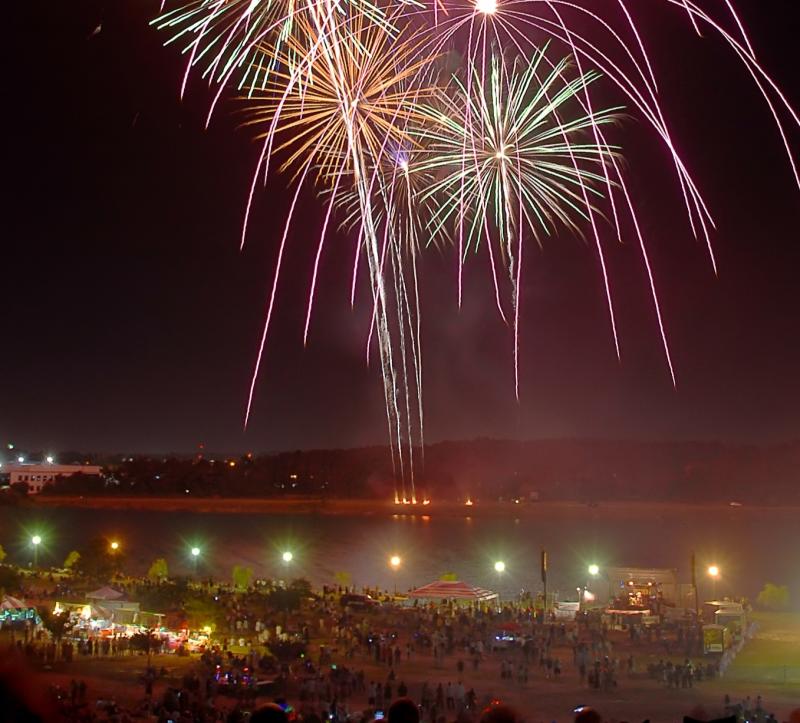 Fourth of July Celebration at Mount Trashmore Park
Come out to get above the city for a prime view of the city's fireworks show at Mount Trashmore Park. The world-renowned Mount Trashmore Park encompasses 165 acres and is comprised of two man-made mountains, two lakes, two playgrounds, a skatepark and vert ramp, and multi-use paths. The main mountain, Mount Trashmore, now 60 feet in height and 800 feet long, was created by compacting layers of solid waste and clean soil, hence its name. Today, this man-made mountain is the perfect vantage point watching the skies come to live with color and sound in celebration of our freedom. The fireworks start at 9:30 pm and admission is free.
July 7
Virginia Beach Boardwalk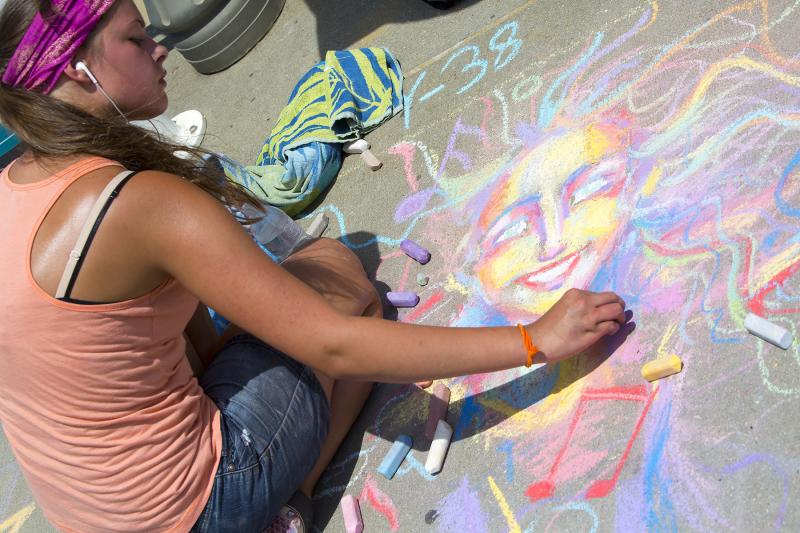 Chalk the Walk ARTsplosion
Come out to Chalk the Walk ARTsplosion and help turn the Virginia Beach's iconic three-mile boardwalk into a canvas of color! This year's theme is a "World of Magic." Participating artists receive a four-by-four-foot piece of real estate between 17th and 15th Streets to create a masterpiece. 200 competitors will compete and be scored by a panel of judges based on composition, use of color, theme and creativity. Winners will be awarded trophies and cash prizes in professional, amateur and youth divisions. The colorful competition takes place from 10 am to 5 pm.
2nd and 4th Saturdays
ViBe Creative District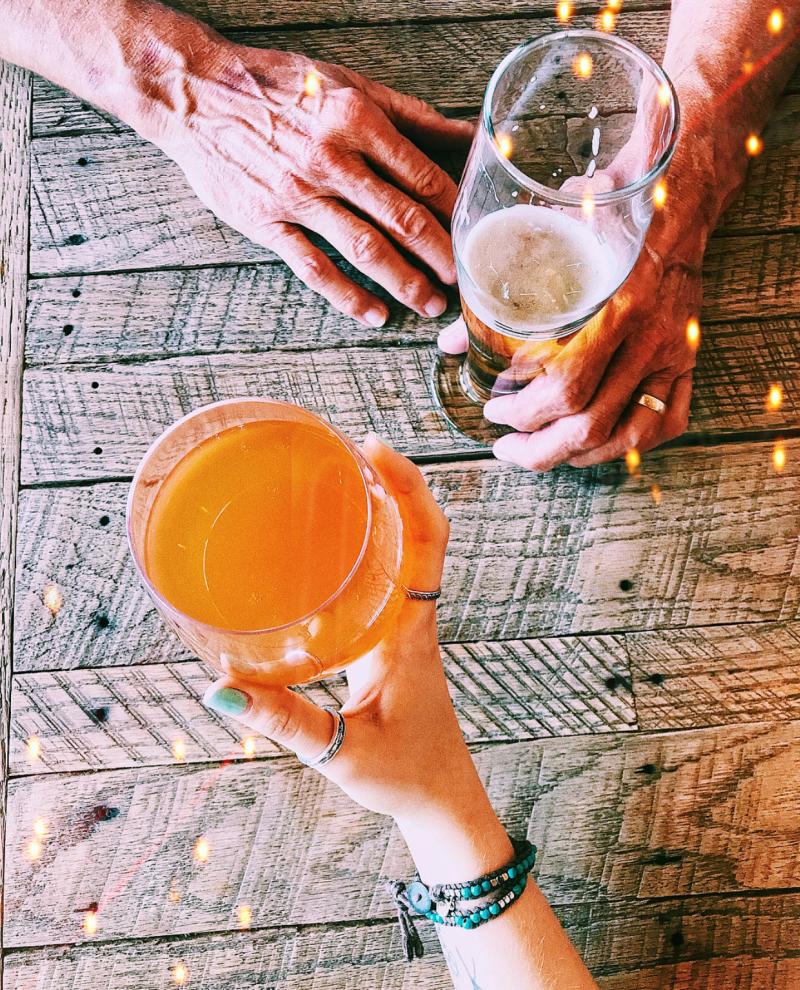 @tyler.smileyy, Instagram
Commonwealth Brewing Company and The ViBe Creative District are partnering on this new concert series in ViBe District, at 18th Street and Cypress Avenue. Each Commonwealth Vibez event is free and open to the public.  On the 2nd and 4th Saturdays of the month, three bands will play on ViBe Park's performing arts stage from noon to 10 pm, providing the public with an opportunity to enjoy live music, pop-up vendors and local craft beer. Visitors are encouraged to bring their favorite beach chair or a blanket to enjoy the music.
Every Tuesday, Thursday and Wednesday
Oceanfront
@commemorate2019, Instagram
Every Tuesday, Thursday and Wednesday this month, visitors can experience the harrowing story of 1619, when The White Lion, an English ship flying under the Dutch flag, carried  America's first Africans through the Chesapeake Bay and up the James River, before landing at Point Comfort. Presented by Live! On Atlantic, the compelling story of these native Africans, and of lives and cultures interrupted, will be told through live performance, dramatic video, and a powerful musical score.