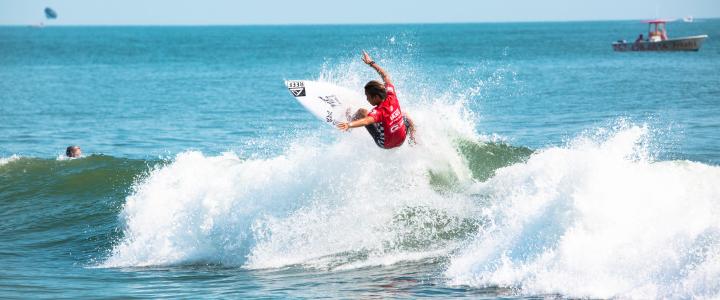 August 2021
This August, Virginia Beach has a lineup of events that you won't want to miss. Get your groove on at Funk Fest, hang ten with the East Coast's best surfers, and much, much more!
Movies in the Plaza
 
Every Saturday, August 7-28
Town Center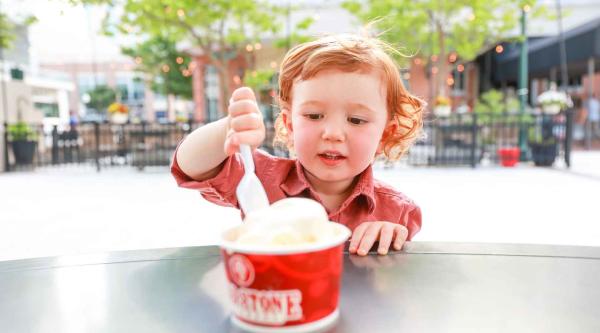 New his summer, Town Center is offering a series of free outdoor movie screenings each Saturday night at 8:30 (sunset), through the end of August.  The films will be presented on a large outdoor screen in the recessed area of the Town Center Fountain Plaza. Limited seating will be available, but you are encouraged to bring your own chairs and blankets and prepare for an evening of family friendly fun. These showings are free and open to the public, and are weather dependent. Space is on a first come, first serve basis. 

August Movie Schedule
August 7 @ 8:30 PM - Coco
August 14 @ 8:30 PM - The Croods (original)
August 21 @ 8:30 PM - Up
August 28 @ 8:30 PM – Cars
Atlantic Coast Kite Festival
 
August 14-15
Oceanfront, 16th and 18th Streets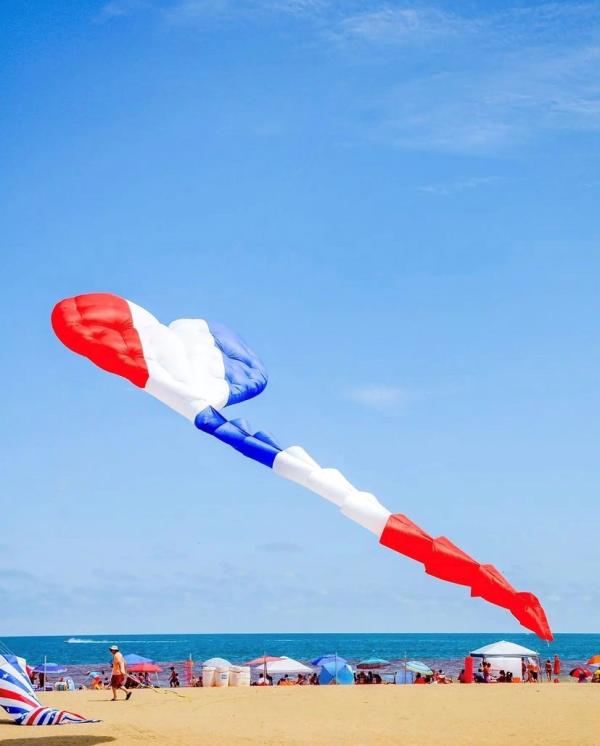 @_rachelhphotography, Instagram
Lifting off at the Oceanfront every spring, Live! on Atlantic's Atlantic Coast Kite Festival takes kite flying to another level. This annual event offers flight training and you can even compete for "Longest Flight" and "Best Looking Kite." With so many kites in the air at one time makes this a great local springtime tradition to experience, whether you plan on taking flight or not.
Life Rolls On's They Will Surf Again
 
August 14
Oceanfront, Boardwalk & 2nd Street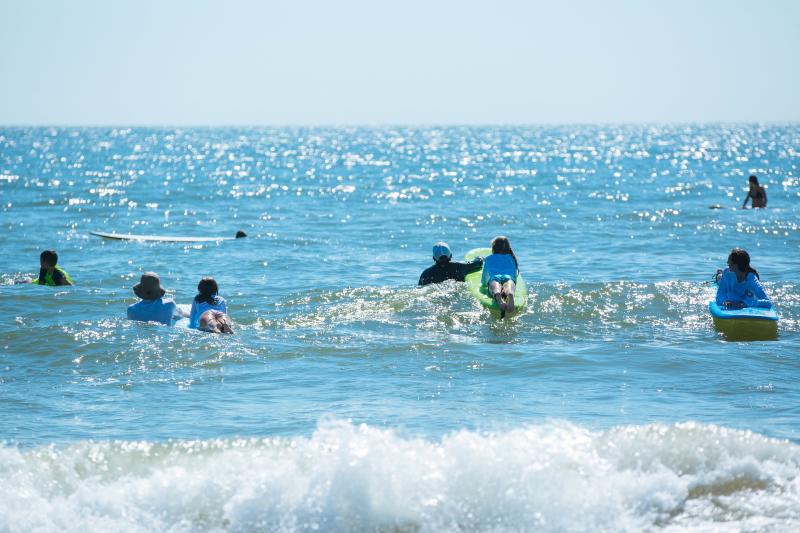 Life Rolls On, founded by world champion quadriplegic surfer, Jesse Billauer, is a Virginia Beach-based non-profit dedicated to improving the lives of young people affected by spinal cord injury. With the help of hundreds of volunteers, They Will Surf Again brings people of all ages with disabilities to the Virginia Beach Oceanfront for an inspirational day of wave riding in the ocean. All events are free, although donations are welcome. If you've never been to a Life Rolls On event, you need to check this out.


East Coast Surfing Championships (ECSC)
 
August 22-29
Oceanfront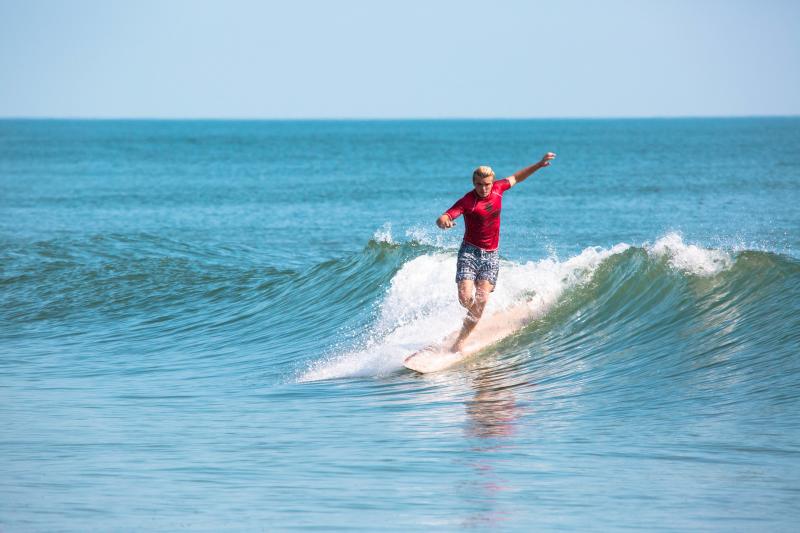 Celebrating 59 years, the annual  Coastal Edge East Coast Surfing Championships is North America's longest, continuously running surfing competition. Known to locals and patrons as ECSC, the competition is also the second-longest continuously-run surfing contest in the world. The best of the best compete at ECSC, including more than 200 of the world's top professional male and female surfers, as well as an estimated 300 amateur surfers. In addition to the competition, visitors may enjoy food and drink concessions, live music on the beach, the popular Miss ECSC pageant and more!
Virginia Beach Funk Fest
 
August 27-28
Oceanfront, 24th Street Stage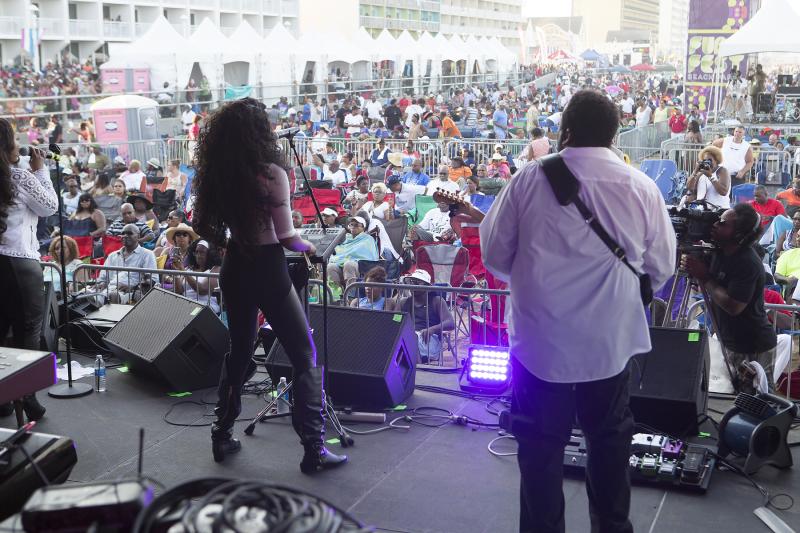 Virginia Beach shows that it's always ready to turn up the funk during our annual Funk Fest Beach Party, held at the 24th Street Stage. Join a dance contest and move to the sounds of funk legends like James Brown, George Clinton, Sly and the Family Stone, and more. This event is free and open to the public, but preferred viewing two-day passes can be purchased on Ticketmaster. Come enjoy two days of dancing and celebrating this iconic American music at the Virginia Beach Oceanfront.

YNot Wednesdays? Concert Series
 
Every Wednesday of August
Town Center, Sandler Center Plaza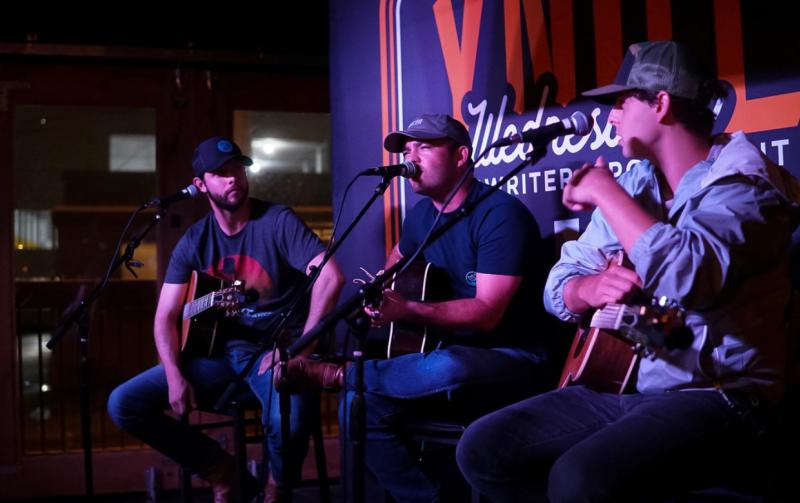 Every Wednesday evening in the summer, YNot Wednesdays? concert series takes over the Sandler Center Plaza at Virginia Beach Town Center, with local musical acts of all genres and generations, ranging from rock to blues to Motown. With only a few shows left this summer, don't miss out on this local favorite series!
August Lineup
Aug 4   - Brasswind
Aug 11 - Deja
Aug 18 - Fuzz Band
Aug 25 - Party Fins
All Summer Long
Virginia Beach Oceanfront
@beacheventsvb, Instagram
Live! on Atlantic, presented by Beach Events, creates a memorable, magical atmosphere at the Virginia Beach oceanfront, all summer long. Beginning in May, Live! on Atlantic returns with nightly entertainment throughout the season, from 7:00 pm - 11pm. The concert series is always family friendly, as the sidewalks along the boardwalk literally become the stage.
Summer Weekends
Town Center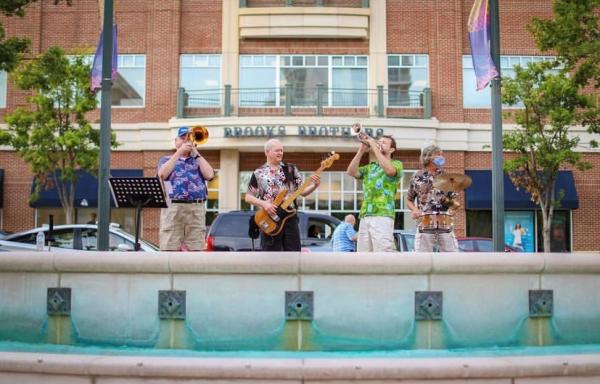 @towncenterofvirginiabeach, Instagram
The Fountain Plaza at Virginia Beach's Town Center will come alive with performances from local artists and specialty guest acts. This concert series is free and open to the public. You can enjoy live music on the plaza from 5:00 PM – 8:00 PM, every weekend, starting May 14!