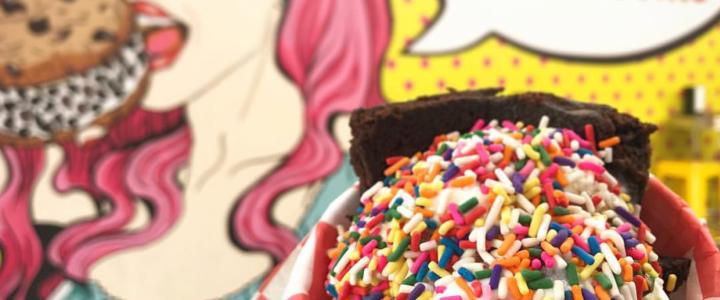 There may be no better pairing than a warm summer day and a scoop or two of your favorite ice cream. Mix that with the wide sandy beach and the ocean breeze and you have all the essential staples of a perfect summer vacation. From ice cream you can order to be delivered right to your door to gelato made with liquid nitrogen, there is no shortage of ways to satisfy your sweet tooth in Virginia Beach. Here are a few ice cream spots we'll be hitting up this summer.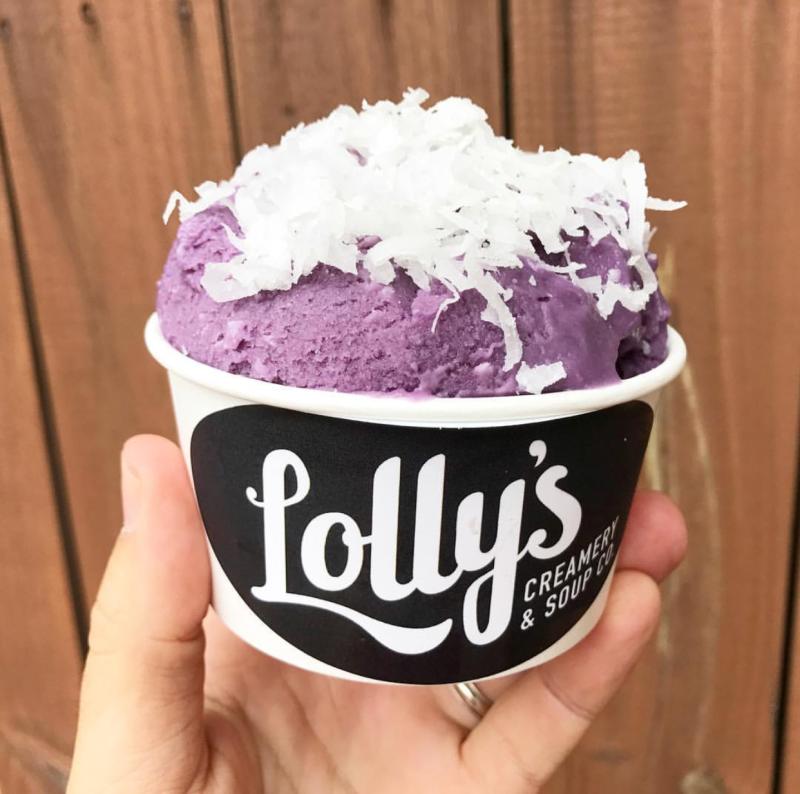 @lollyscreameryandsoupco, Instagram
While Lolly's delicious homemade rotating flavors like Pungo Strawberry Ice Cream, White Chocolate Raspberry, and Butterfinger Rainbow Cake, are more than enough to bring you into their kitchen, they are not the only reason we're obsessed with this new creamery. While you can head out and pick up a pint to go of this delicious ice cream, you can also order Lolly's to be delivered to you wherever you are, including the beach, with their Joy Bike delivery service! Listen for their bells coming down the boardwalk throughout the summer season.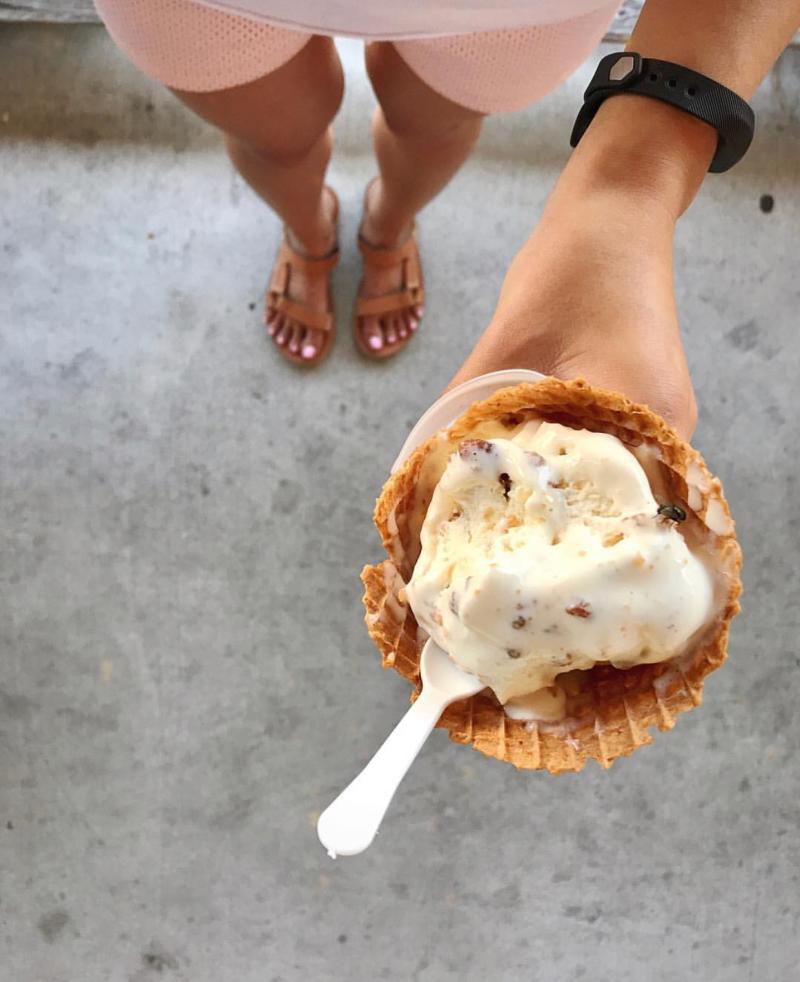 @ktfrek, Instagram
Located within the artisan shops and handcrafted goods of the Virginia Beach Farmers Market, Gilly's is scooping out old-fashioned ice cream done right. Made with fresh milk, this is ice cream the ice cream we've been enjoying for decades, and it always hits the spot. Gilly's is a hidden gem that we keep coming back to, time and time again. With an ever-changing list of flavors like Mom's Apple Pie, Orange Creamsicle, Moon Pie, there's always something new at Gilly's for every ice cream fanatic.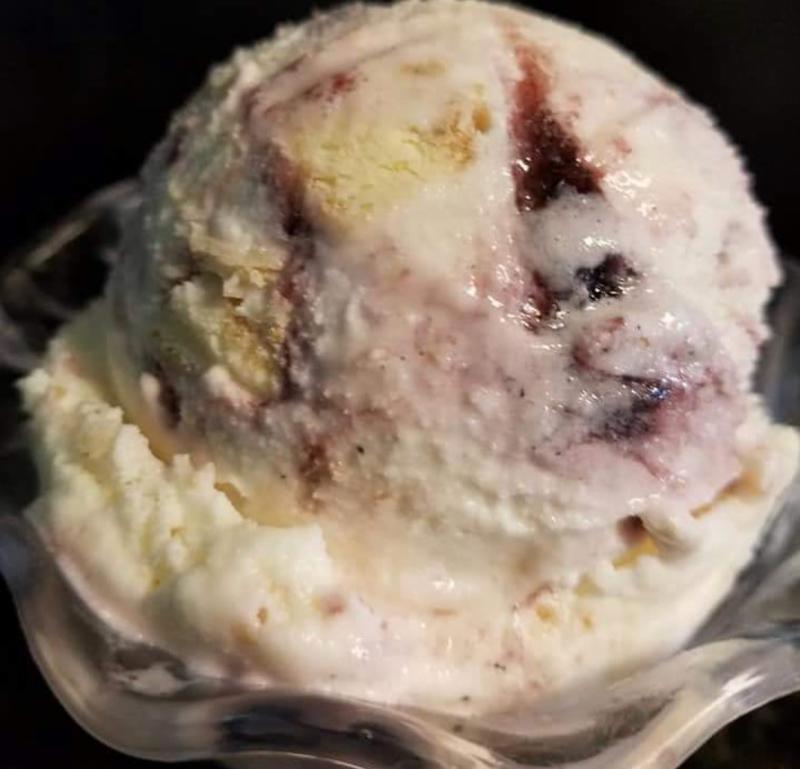 @pungopizzaandicecream, Instagram
This house-made ice cream served out of the Pungo Agricultural District, is as fresh as produce from the surrounding farmland. They offer seasonal flavors like Blueberry Cheesecake, Coconut Chocolate Almond, and Peach, so there's always something new worth trying here. Come for a sweet treat when you're in the Pungo area and stay for a slice of their amazing pizza.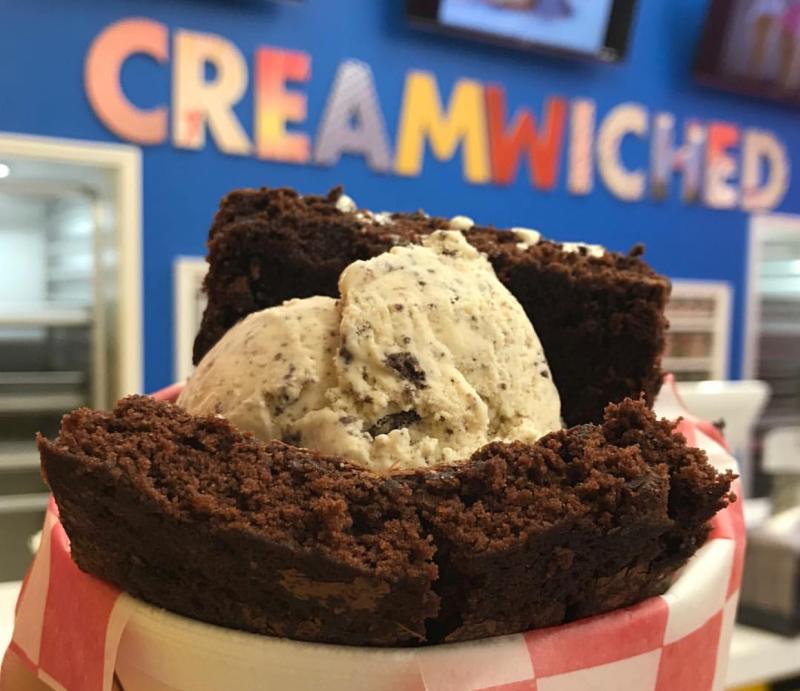 @amzhang, Instagram
Treat yourself to a tasty twofer at Creamwiched, located at the Virginia Beach oceanfront. Choose from a seemingly endless selection of ice cream flavors and fresh-baked cookies, brownies and more for a customizable ice cream sandwich that is worthy of any cheat day chow fest. There are two locations in the resort area at the Virginia Beach Oceanfront, one at 21st Street and one between 14th and 15th Streets, so you won't have to be away from your beach towel for long.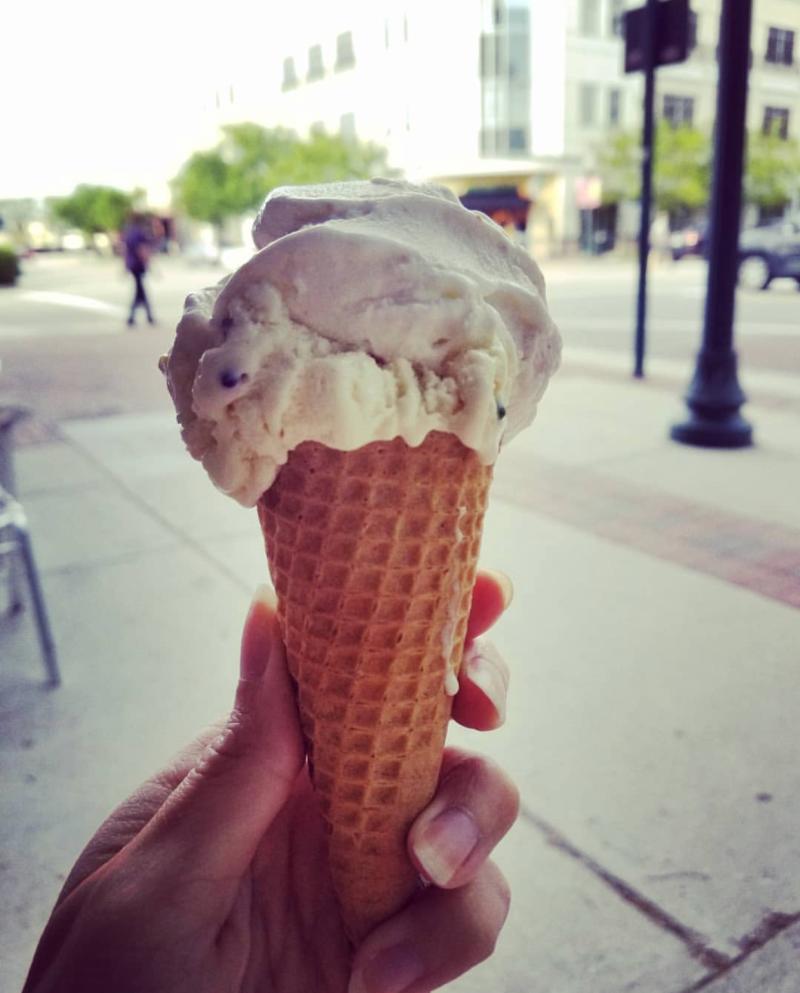 @mom_in_real_life, Instagram
Located in Virginia Beach Town Center, Confetti Caffe & Gelato is serving out handcrafted, small-batch gelato that you won't want to miss. Using all-natural ingredients like fresh fruit, Belgian chocolate, hazelnuts, wildflower honey and more, there are no fake syrups or artificial sweeteners here. The selection at Confetti is constantly changing but with a current selection that includes Amaretto Cheesecake, Mocha Java, and Thai Coconut Milk, there's always something unique on the menu to cure that nagging summer sweet tooth.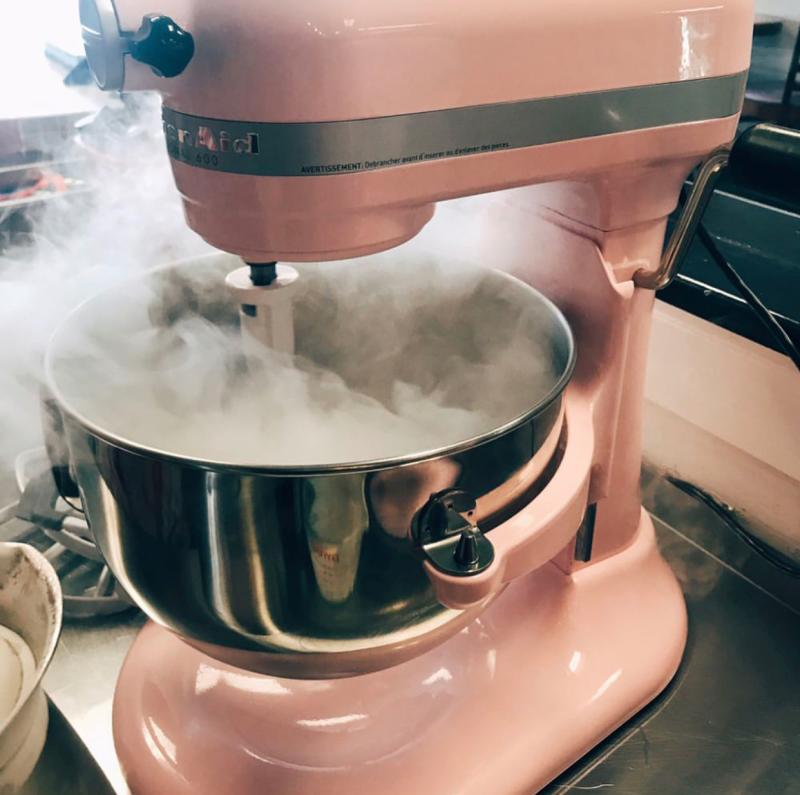 @amazingglazed, Instagram
Amazing Glazed is the place where donuts meet ice cream, and it's even better than it sounds. With delicious creations made fresh daily, there's a lot of reasons to love Amazing Glazed, but one of our favorite things about this place is their Nitro ice cream, gelato, and sorbet. Made with liquid nitrogen, flavors include Watermelon Sorbet, Oreo, and Mint Gelato, these frozen treats can be made fresh in under a minute! You can even get one of these handmade creations in a donut sundae or donut sandwich with your choice of toppings and drizzles, for when you want to live a little. 
Cover image: @newyorkscoops, Instagram