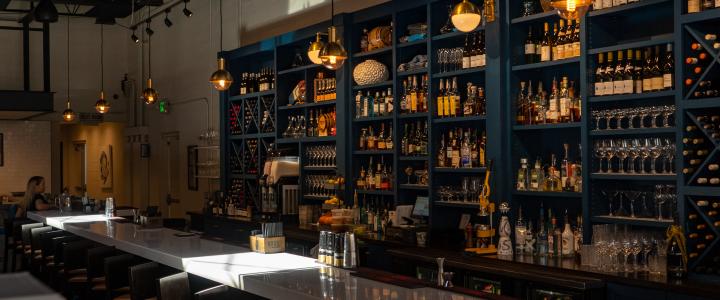 Whether ramping up for a fun night out after relaxing at the beach, or winding down from a long day, we all appreciate a good Happy Hour. With discounts across town on refreshing drinks and delicious food, here are some Virginia Beach Happy Hours we think you should try.
Sunday - Friday, 3 - 6 pm
$ 5 - 5.50 select crushes, $6.50 premium margarita, $4 pints on draft, $3.75 fish tacos, $5.25 Buffalo tuna bites, $6.25 half-pound steamed shrimp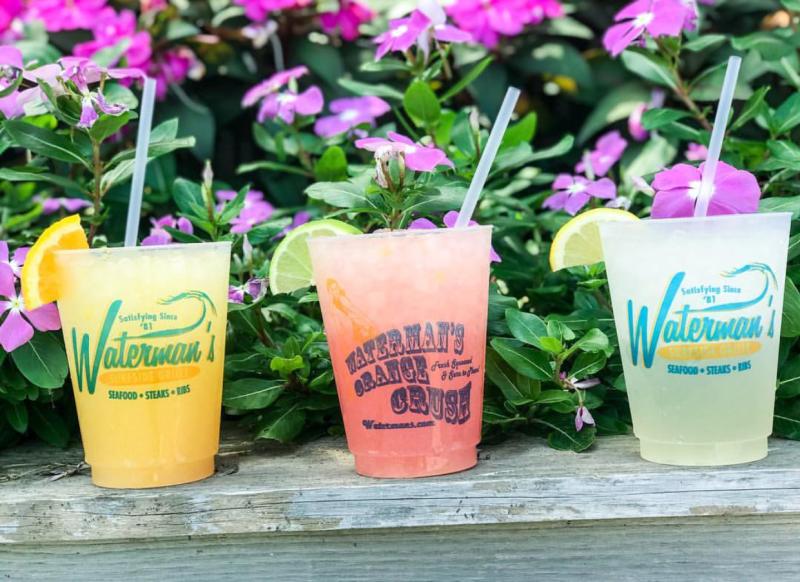 @watermanssurfsidegrille, Instagram

As the curators of the original recipe, the Orange Crush is reason enough to try out Waterman's Happy Hour. Add in the $3.50 fish tacos, with either fried fish or blackened tuna, mango-jicama slaw and Sriracha aioli and we wouldn't miss this one.
Monday - Saturday, 3 - 7:00 pm
$0.69 clams, $0.89 wings, $1.19 oysters, $2.99 domestic beers, $3.59 select imported beers
Small and unassuming, Big Sam's, located in the Rudee Inlet Marina, serves up local seafood that is as fresh as the waters around it. For Happy Hour, try the East Coast Oysters served raw or steamed. If you've never tried oysters before, go for raw to really get the full palette of flavor that comes only from our waters.
Daily, 3 -  6 pm
$1 select oysters, $6 burger, $4 - $7 cocktails and select wines. $3 select craft beers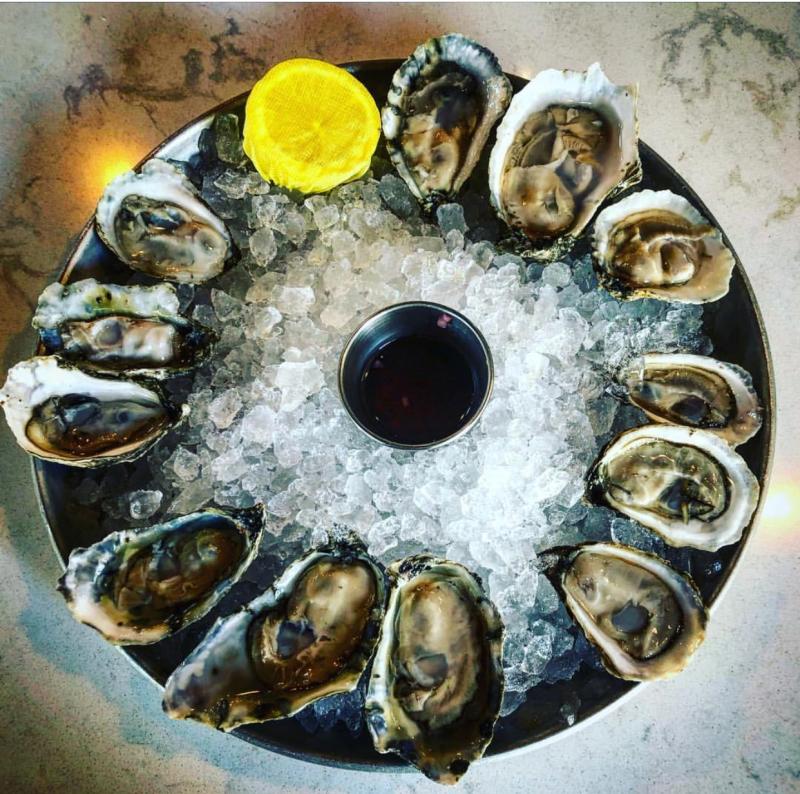 The selection of oysters and wine pairing make this Happy Hour one that you won't want to miss. It's the perfect way to unwind after a long day or to kick off a nice evening out in style.
Monday - Friday, 3 - 7 pm
$2.75 domestic beers, $4 tall well drinks, $3 house wines, $0.75 wings, $0.75 oysters, $7 half-pound of steamed shrimp


@alexisinrva, Instagram
With two locations, in the Oceanfront District and the Chesapeake Bay District, CP Shuckers is a local favorite across Virginia Beach and their expansive Happy Hour is a big reason why. 
Monday - Thursday, 4-6 pm
$2 off most craft cocktails, beer, and select wines, $2 off select starters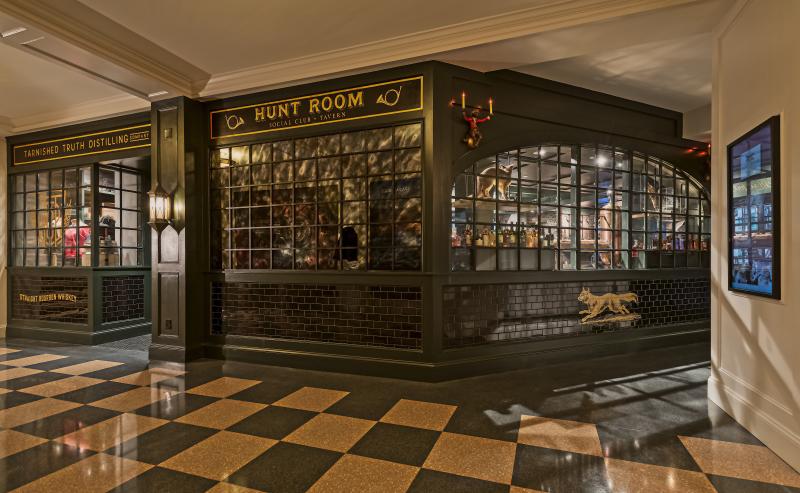 If you haven't tried the masterfully-crafted cocktails at the Cavalier Hotel's rustic-themed tavern, Hunt Room's Happy Hour provides the perfect chance to check it out.
Daily, 4 - 6 pm, until 9 pm on Wednesdays
$3 domestic bottled beers, $5 specialty cocktails, $4 glasses of wine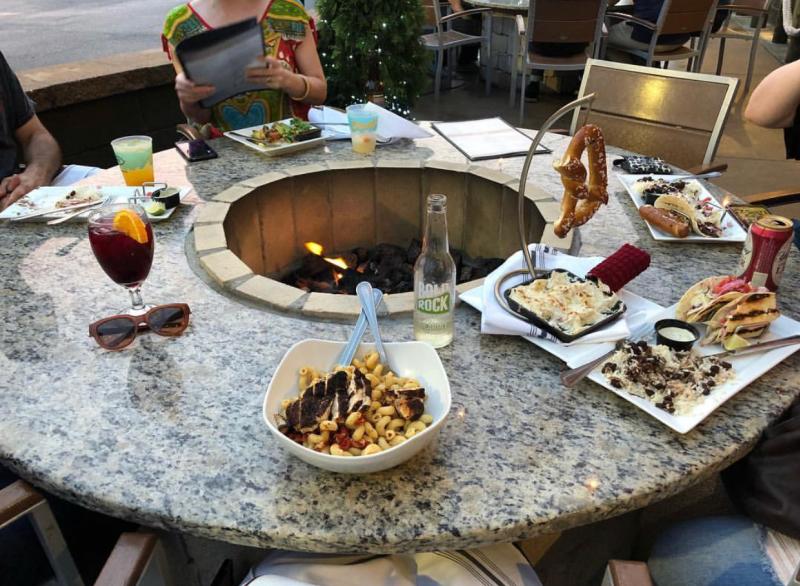 @vb_native, Instagram
Treat yourself to a cocktail at Hot Tuna, a local favorite with delicious seafood that is matched only by their fun atmosphere. Enjoy discounted cocktails at the outside bar by the warmth of their fire pit tables. While they offer Happy Hour daily, we recommend trying them on Wednesday night for Tapas Night, with Happy Hour pricing extending to 9 pm and select tapas options you won't want to miss.
Monday-Friday, 4-6 pm
$0.50 wings, $5-$7 snacks, $1 oysters Rockefeller, $10 burger or chicken sammie and fries, $5 for most 14-oz craft beers, $2 off all cocktails, $5 wine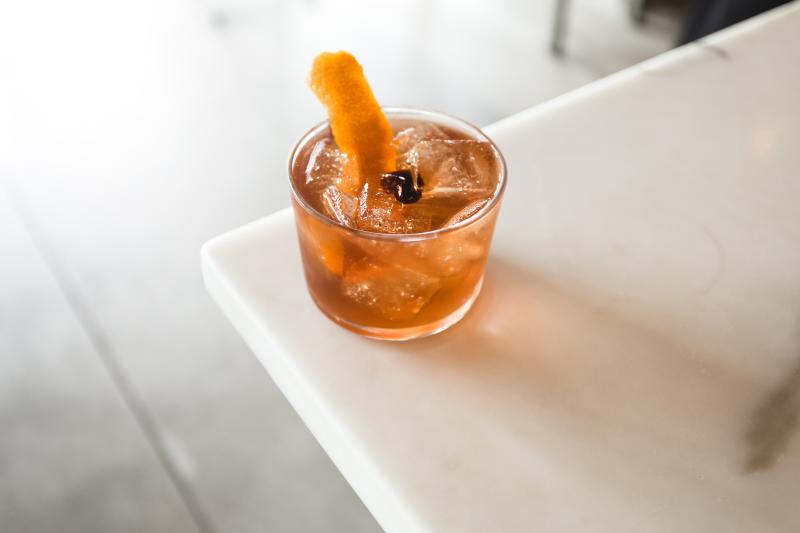 If you're looking for a more substantial Happy Hour, or even a full meal with Happy Hour pricing, Esoteric, in the ViBe Creative District offers a great place to fill up. With a huge beer selection and a variety of creative, mouth-watering cocktails, you'll love everything about the menu here.