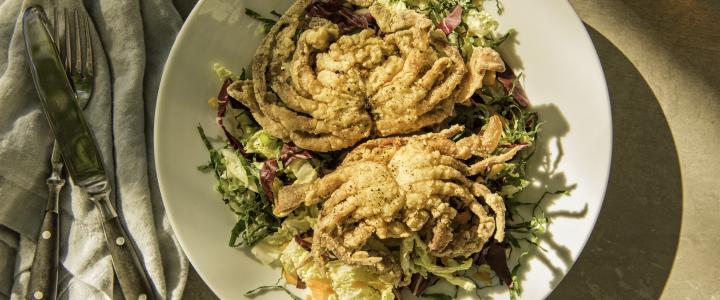 Soft shell crabs are back in season in Virginia Beach and we couldn't be more stoked. Soft shell crabs are blue crabs whose hard exterior shells have molted, and they are found in abundance in the warming waters of the Chesapeake Bay this time of year. While legend has it that they begin molting after the first full moon of May, the local soft shell crab season typically starts in mid-April or early May each year, and lasts through September. That means we have roughly five months to savor this local culinary staple before they go away.
Luckily, in Virginia Beach, there's no shortage of delicious ways to sink your teeth into these mouth-watering delicacies. Whether you enjoy them lightly fried, beneath a perfectly-poached egg, or atop a spicy bloody Mary, we've got you covered. Here are some of our favorite places serving up soft shells in style. Get them now before they're gone.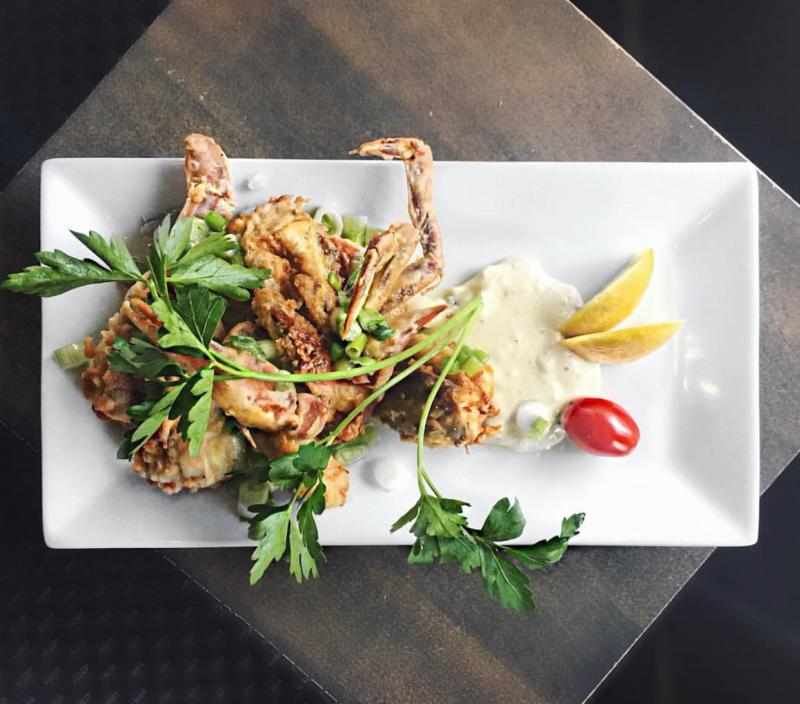 Coastal Grill has been a local haven for fresh seafood done right since 1989, and consistently brings one of the area's best soft shell crabs to the table year after year. Fresh crab is lightly coated in a simple milk and flour coating, fried and served with their homemade scallion butter. Simple, crispy, and juicy. There's no bells and whistles here. If you've never tried a soft shell before, this is a great place to start.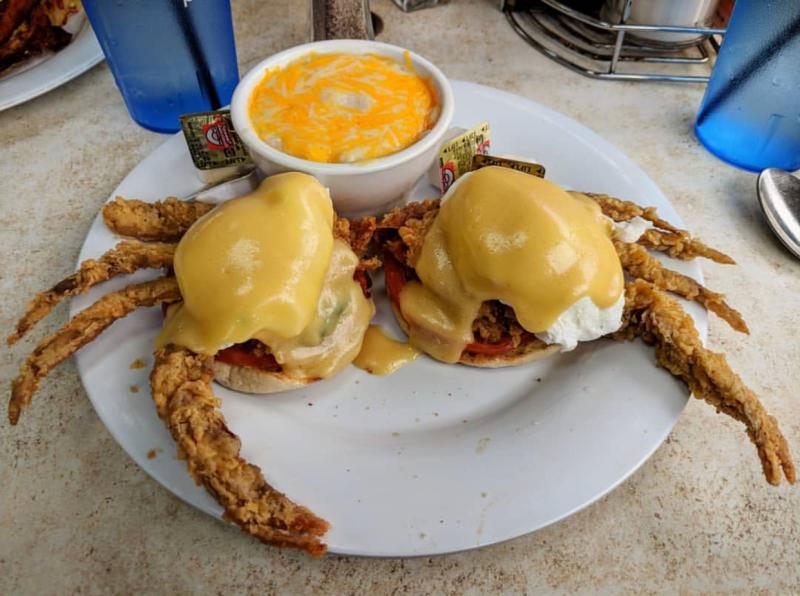 @prcgibson, Instagram
If you thought soft shell crabs were just for lunch and dinner, think again. Citrus, with an inland location and one in the Chesapeake Bay District, has been a been a go-to spot for brunch lovers for years. Featured on the Food Network's "Diners, Drive-ins and Dives," their Soft Shell Crab Benedict has garnered a lot of attention - and for good reason. They take your traditional eggs benedict, with two poached eggs, an English muffin, and a healthy pour of Hollandaise sauce, and add tomato, sauteed spinach, and a whole fried soft shell crab. Breaking the expertly- poached egg over the crispy crab is practically a religious experience that you won't want to miss.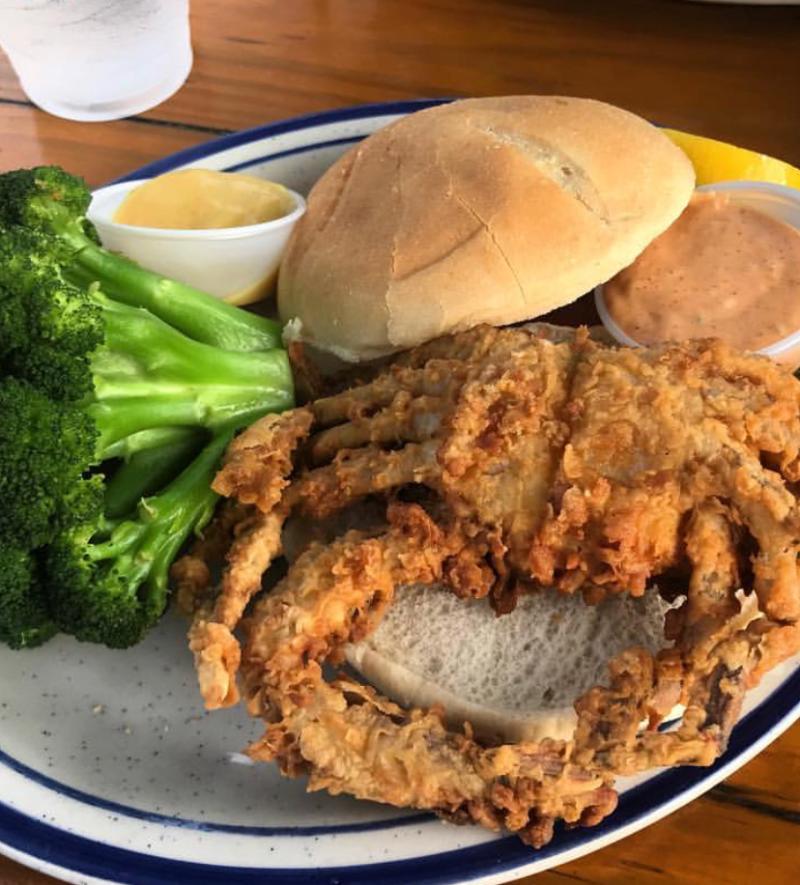 @erinmarieb7, Instagram
Rudee's on the Inlet is one of our favorite places to sit outside by the water and enjoy a seafood feast fit for royalty - especially during soft shell season. Their soft shell crab sandwich is lightly battered and deliciously fried for that perfect crunch with every bite. The view helps, but we'll be ordering this classic sandwich more than once this season.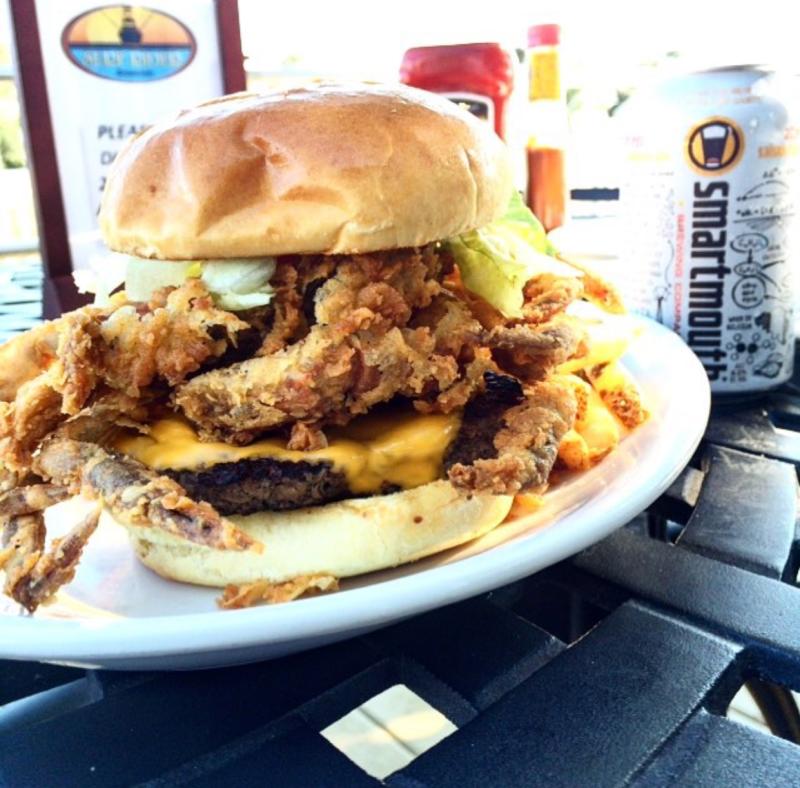 Surf Rider has been a Coastal Virginia staple since 1980, and their crabs are big reason way. They give their soft shells, pulled from the James River, an egg and milk wash and a seasoned breading before frying them to perfection. When a place has been doing it as long as Surf Rider has, you know you're going to like what you get. We especially like when they top their burgers with them!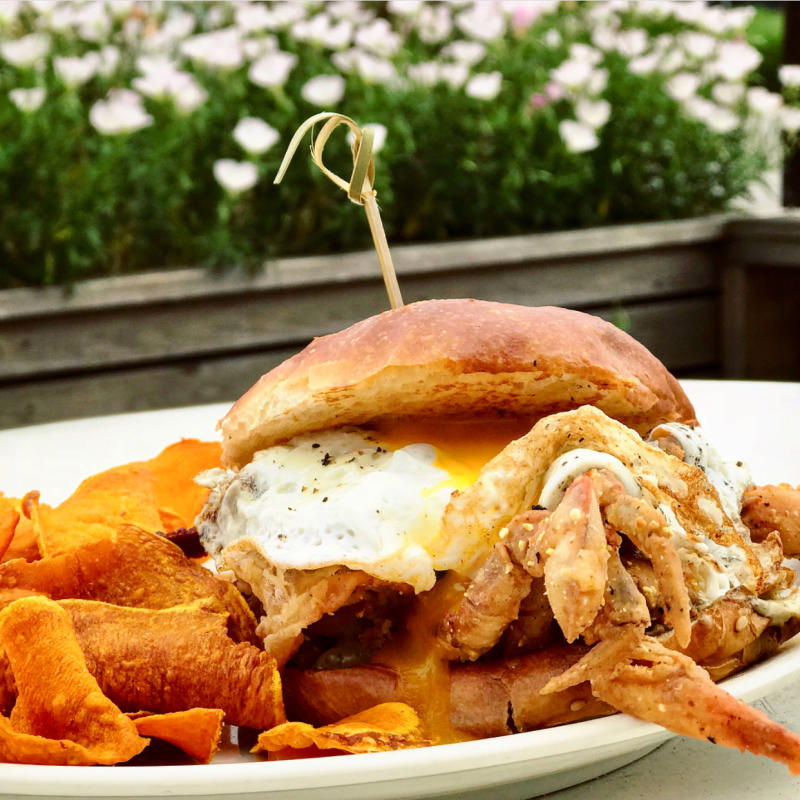 Commune takes farm-to-table seriously, with literally every ingredient on the menu grown or produced regionally, and their soft shell crab sammies are as local as they come. Topped with locally-bacon, and herb aioli and served on a homemade sourdough bun, each crispy bite is a little piece of soft shell heaven.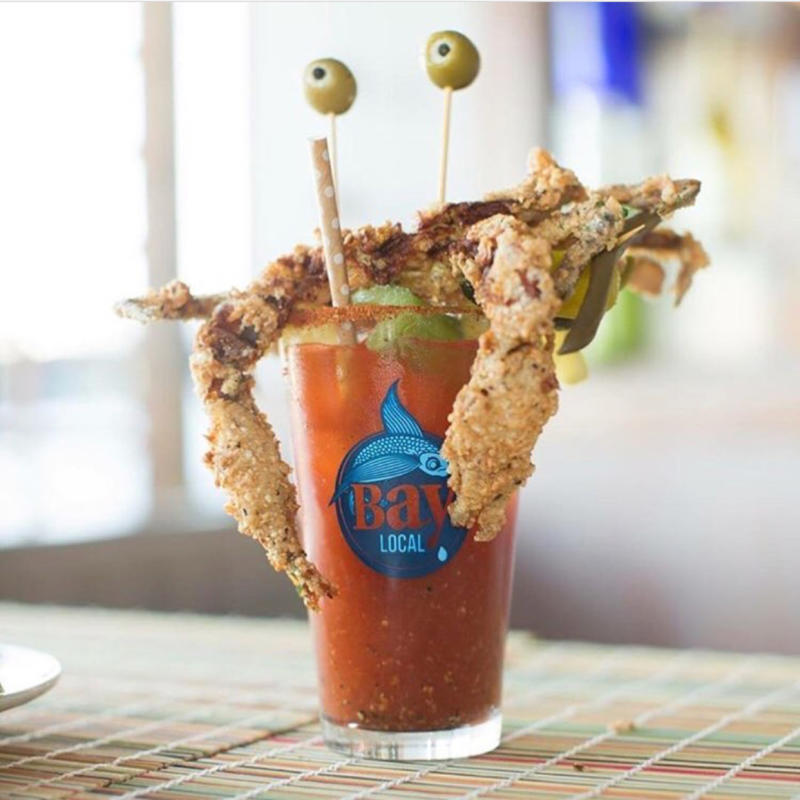 Bay Local Eatery serves up one-of-a-kind breakfast and lunch dishes in the heart of the Chesapeake Bay Beach. With a love for food and the local waterman community, along with a little social media inspiration, the "Bloody Blue" was born. Each soft-shell crab that tops the delicious Bloody Blue Mary was hand-picked right from our shores along the Chesapeake Bay. Cheers!