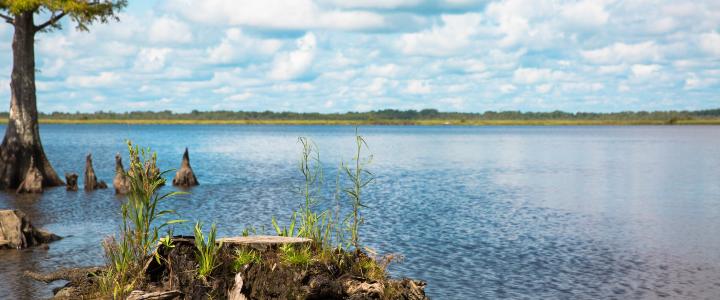 With over 4,000 acres of city and state parks, and a 9,000-acre national refuge, Virginia Beach's parklands offer something for everyone, locals and visitors alike. From untouched natural habitats to pristine city parks in every far reaching corner of our city, there's no shortage of fun to be had in Virginia Beach's parks.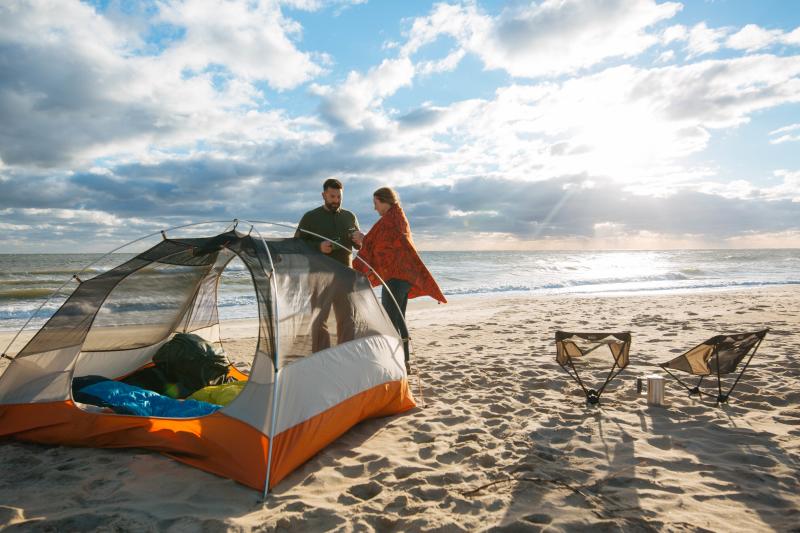 Featuring six miles of unspoiled beaches in an ocean-to-freshwater bay habitat and 15.3 miles of trails, False Cape State Park is one of our favorite spots to explore. With dunes, woodlands, farm fields, salt marshes and more, this coastal landscape is unmatched, and the 15 hiking and biking trails, varying in length and ranging from easy to difficult, provide many ways to explore one of the last remaining undeveloped areas on the east coast. 
Located in southern Virginia Beach, False Cape is a mile-wide barrier spit between Back Bay and the Atlantic Ocean offering primitive beachfront camping, where you can camp in near complete isolation right on the beach. With no public vehicle access, False Cape can only be reached by hiking, biking, small boats, or the park's beach transport and tram services, through the neighboring Back Bay National Wildlife Refuge. From where you will park your car, at Little Island Park in Sandbridge, the hike to the campsites is anywhere from five to nine miles, depending on where your specific site is, so you'll want to pack light. The park has 12 campsites for tent-only camping and, while they are very primitive, drinking water is offered in three locations.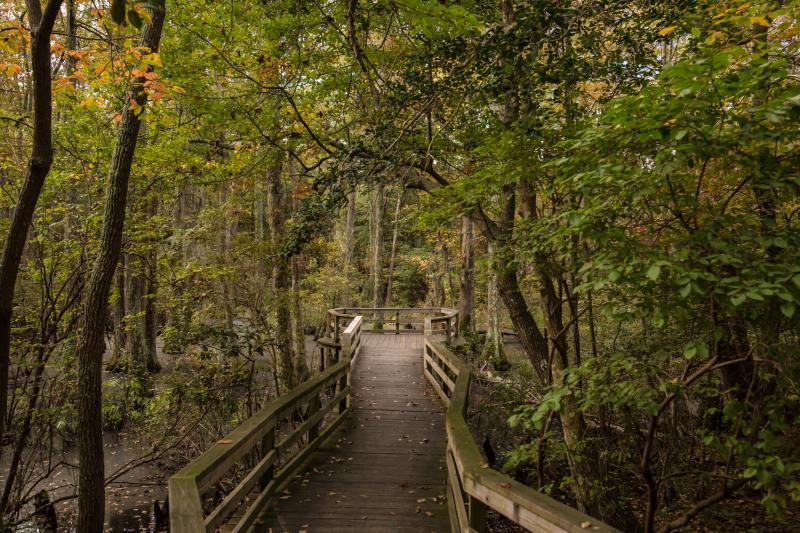 First Landing State Park is a 2,888-acre park that fronts the Chesapeake Bay and features 1.25 miles of beach and more than 19 miles of interpretive hiking trails through protected salt marsh habitat, freshwater ponds, beach, dunes, forest, tidal marsh and cypress swamp. A registered Natural Landmark, First Landing is the most visited state park in Virginia and contains one of the most endangered habitat types in the world, the maritime forest community. 
Campers can find refuge within the park, as well. First Landing offers 200 campsites, nestled within the back dunes of the northern, beachfront side of the park. Sites vary from smaller sites, perfect for tent camping, to sites that have water and electricity hookups and can accommodate 50-foot RVs. For those who prefer a comfier stay, the south side of the park offers 20 rustic cabins, with running water and electricity, as well as heating and air conditioning. Campsites are available from March 1 through early December, while the cabins can be rented year-round.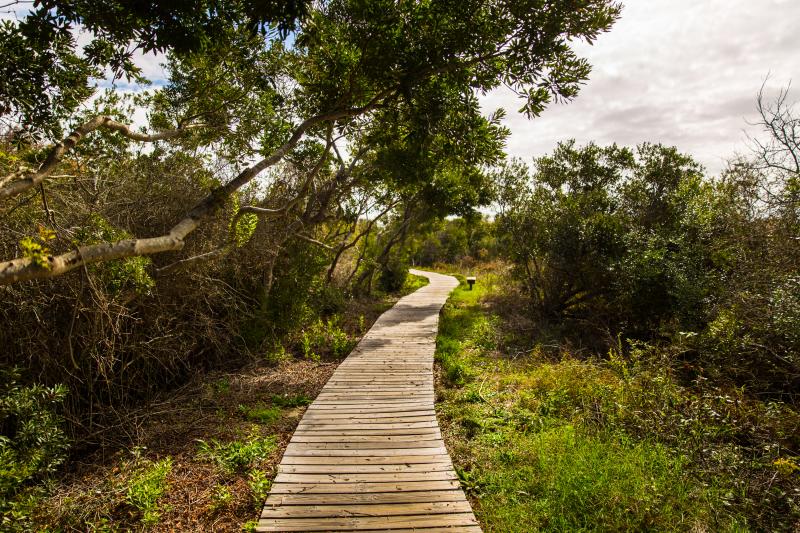 The Back Bay National Wildlife Refuge is a 9,108-acre park that is made up of barrier islands, dunes, beach woodland, freshwater marshes, maritime forests, ponds and ocean beaches. The refuge is situated on a thin strip of coastline typical of barrier islands found along the Atlantic and Gulf coasts.  Whether looking for the perfect secluded beach, an ethereal winding pathway to nowhere, or to reconnect with our area's native wildlife, this is one of our favorite spots to escape to from time to time.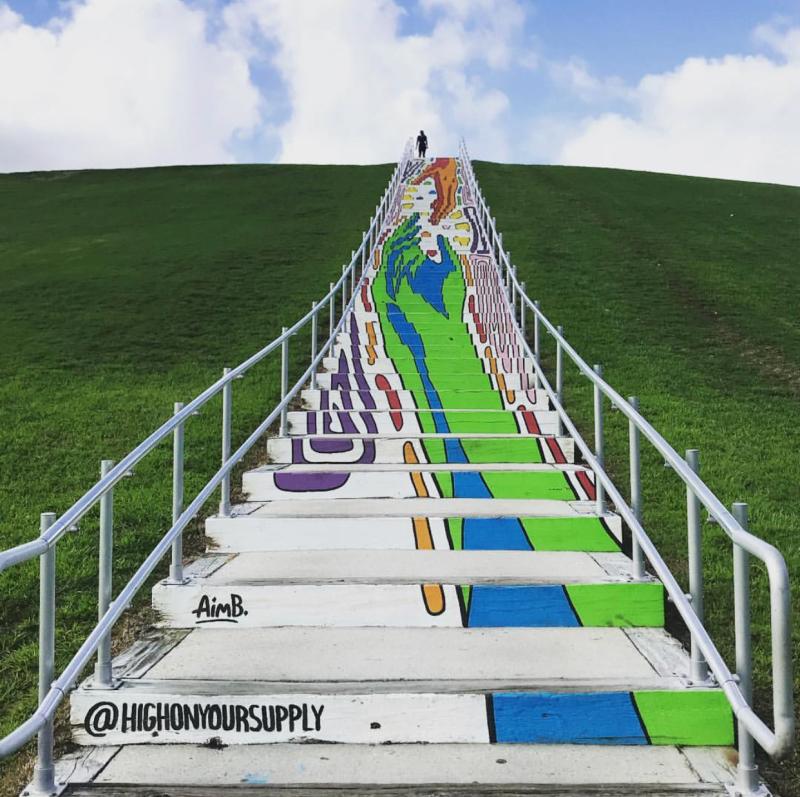 The world-renowned Mount Trashmore Park encompasses 165-acres and is comprised of two man-made mountains, two lakes, two playgrounds, a skatepark and vert ramp, and multi-use paths. The main mountain, Mount Trashmore, now 60 feet in height and 800 feet long, was created by compacting layers of solid waste and clean soil and makes for a perfect vantage point of Virginia Beach. For those who want to unplug but stay active, this is a great place to visit.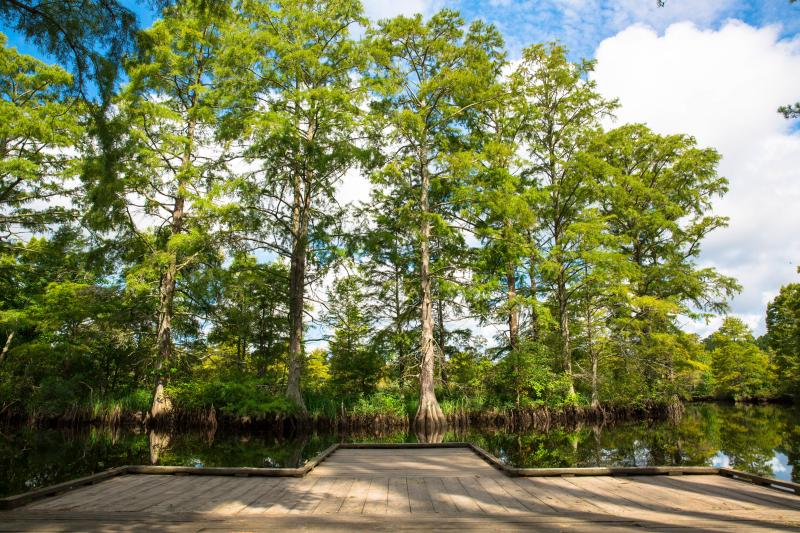 With 100-acres of lush greenery, at the south end of the Pungo Agricultural District, Munden Point Park is not your typical city park. Located on the North Landing River and far removed from the excitement of the Oceanfront and Inland areas of Virginia Beach, this park offers a unique coastal escape, complete with boat ramps and kayak launches, five large picnic shelters, fishing areas, playgrounds, various sports courts and fields, and an 18-hole disc golf course. Perfect for large family gatherings, or just a chance to get away from it all, Munden Point is one of our favorite hidden gems in Va Beach.


Stumpy Lake Natural Area, with the beautiful Stumpy Lake, is perfect for hiking, walking, trail running and getting away from the stressors of everyday life. The park is located along the south-central City boundary with Chesapeake and features a 278-acre lake with a raised overlook, 174-acre golf course, with more than 970 acres of undeveloped, forested land surrounding the lake and 1.65 miles of soft shared-use trails.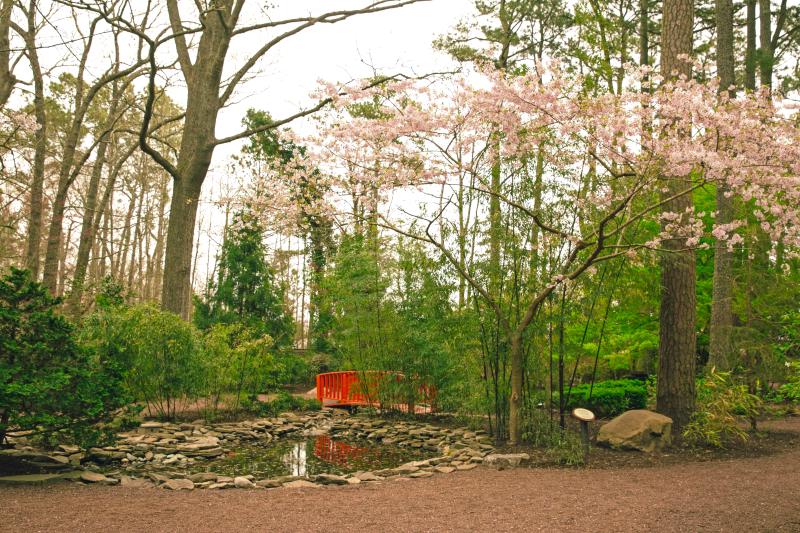 Located south of the resort area, Red Wing Metro Park is one of our favorite Virginia Beach parks to bring a picnic and spend a day relaxing. Red Wing features many gardens throughout the park, including the Reba S. McClanan Fragrance Garden, that make it a beautiful place to explore any time of year.