Cantina Laredo, Town Center, Virginia Beach
Whether looking for a spot to celebrate Taco Tuesday, or just craving some great south of the border cuisine, there is no shortage of options here. From authentic Mexican fare to creative takes on this culinary staple, here are some of our favorite Mexican restaurants in Virginia Beach.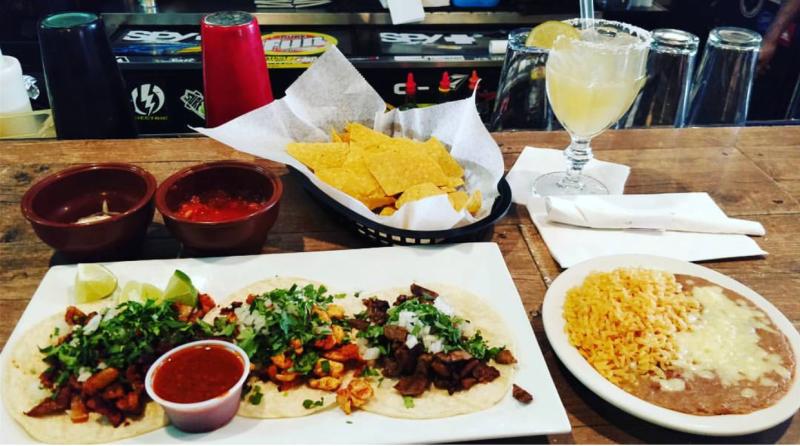 @aalf3811, Instagram at Side Street Cantina
Side Street Cantina, located at the Virginia Beach Oceanfront, adds Peruvian fusion to their menu. This colorful spot, with fun decor and regular live music, is a great place to enjoy a tasty meal. If you're feeling extra hungry, try the Side Street Cantina Burrito Challenge. Eat all of this 9-pound steak burrito and it's on the house. Just save room for the homemade churros.

@visitvabeach, Instagram at Gringo's Taqueria
Gringo's Taqueria is the go-to choice for Taco Tuesday, and any other time you have tacos on the brain. For freshness and flavor, it's hard to beat Gringo's Baja Fish Tacos, made with locally-caught Mahi and a habanero cream sauce that will wake your tired taste buds right up. Whether you order them grilled or beer-battered and fried, these tacos are so good, you'll feel like you're getting away with something. Place your order to-go and take it next door to Back Bay Brewing to wash it down with some locally-brewed Cerveza.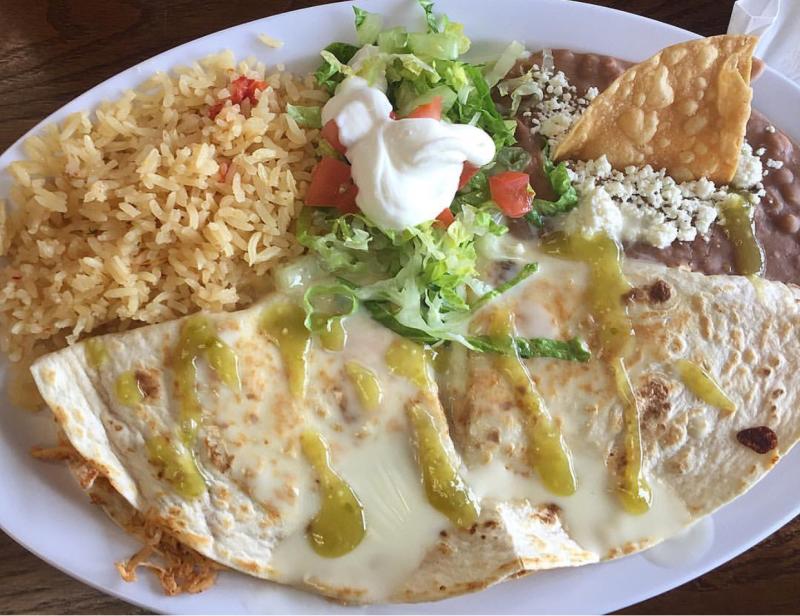 @80zzbaby, Instagram at Taqueria Jessy's
It doesn't get more authentic than Taqueria Jessy's, located inland from the Virginia Beach Oceanfront. You can't really go wrong with anything you try at this favorite local dive. From Chile Rellenos, tortas and more, everything at Jessy's is cooked to perfection. Don't forget to try the Horchata, either.
Cantina Laredo, Town Center, Virginia Beach
Offering authentic Mexican food inspired by the cuisine of Mexico City with a modern twist, Cantina Laredo is filled with flavors you won't want to miss in Town Center. With options like grilled fish, chicken or steak topped with one-of-a-kind signature sauces like chipotle-wine and Portobello mushroom or sautéed artichoke heart and roasted red bell pepper, there's a lot from which to choose here. Pair that with an award-winning margarita, the Casa Rita, made from fresh lime juice and the finest tequila and you'll leave with a full belly and a smile on your face.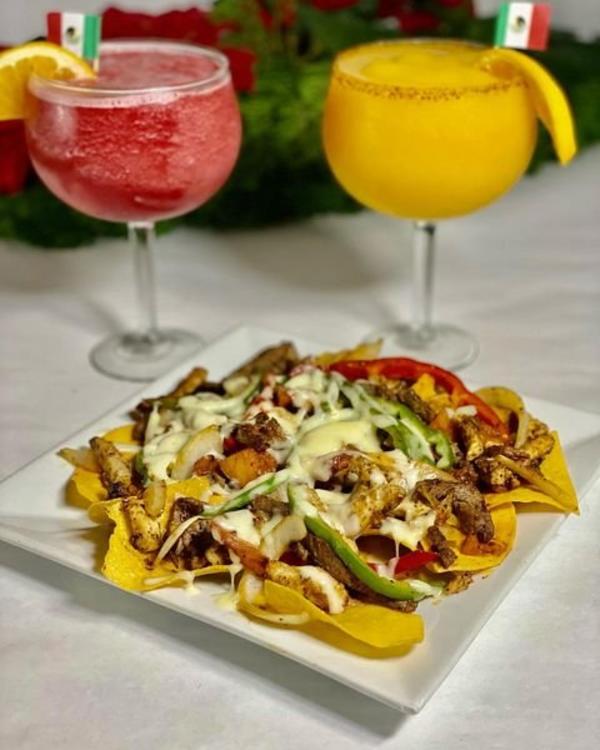 Camino Real, Inland, Virginia Beach
Camino Real, located in Inland Virginia Beach, is serving out the freshest ingredients in a festive atmosphere. With occasional live music and a huge selection of tequilas and margaritas, this place is as fun as it is delicious. Camino Real's menu is huge, but it's really hard to go wrong with anything you choose. Come on a nice day and enjoy a margarita out on the patio.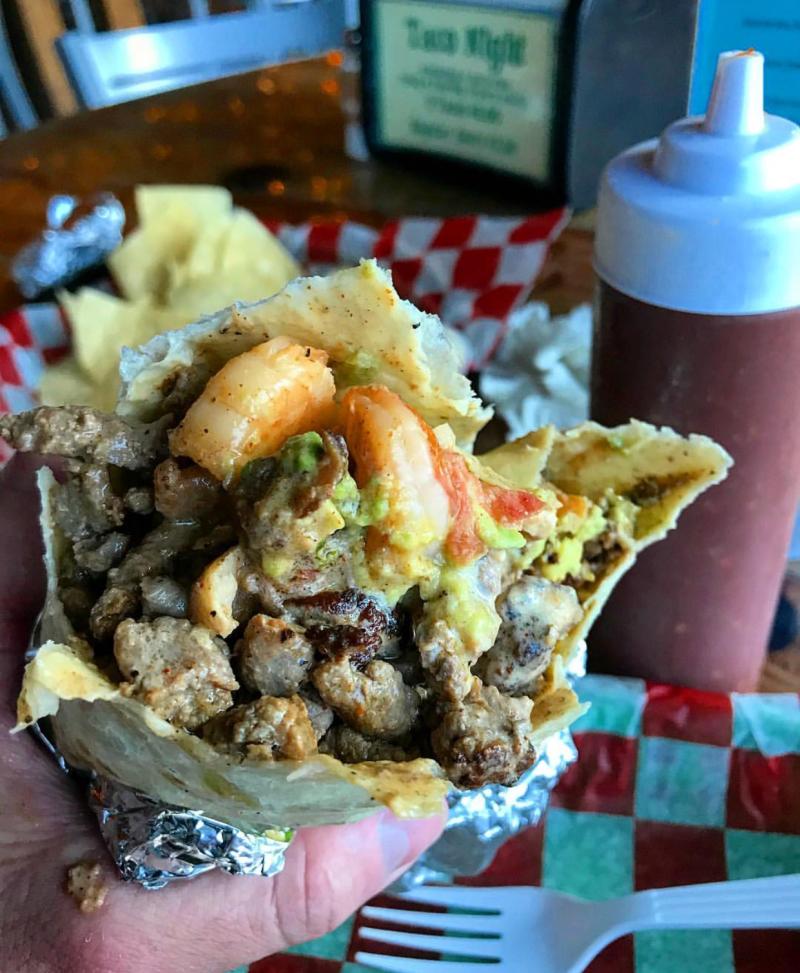 @snapback_zachh, Instagram at Pelon's Baja Grill
With their location just off of the Virginia Beach Boardwalk, Pelon's Baja Grill is serving up a taste of Cali with their Baja-style fish tacos that are perfect after a day spent on the beach. Tie your beach cruiser up out front and head inside for the deep-fried goodness topped with salsa Fresca and Baja sauce. Pelon's also offers breakfast until 11:30 every day, and we can't get enough of their bacon carnitas breakfast tacos.
Los Cuates Taqueria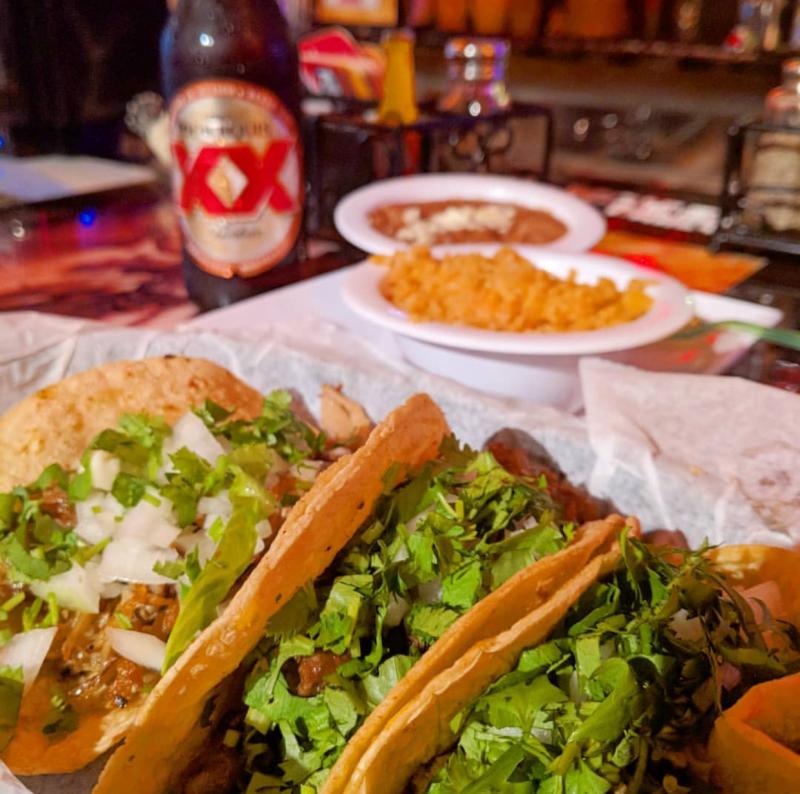 @tacos.on.the.loose, Instagram at Los Cuates Taqueria
Voted by the Virginian-Pilot as the Best Tacos in Hampton Roads, Los Cuates Taqueria has earned the bragging rights, and for good reason. Their traditional street taco options like carne asada, pork carnitas, and beef-cheek barbacoa are all sure to please even the pickiest taco fanatic. Everything here is scratch-made and as authentic as it gets. This place is popular with locals and visitors alike, so go early and don't be surprised if there's a bit of wait. Grab one of their giant michelada cocktails while you wait and enjoy the festive atmosphere.