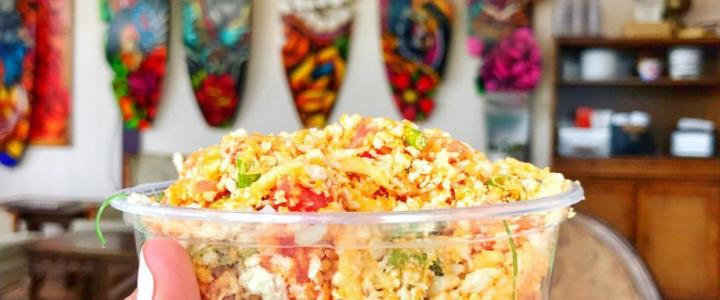 Fresh seafood and a Virginia Beach vacation are the perfect pairing, and it doesn't get any fresher than a big bowl of poke. This traditional Hawaiian dish has become a summer staple and, luckily, we've got a few options that we think you're going to love. Whether you prefer salmon or tuna, or maybe something a bit more adventurous, here are a few of our favorite places for fresh poke in Virginia Beach.
757 Poke
Town Center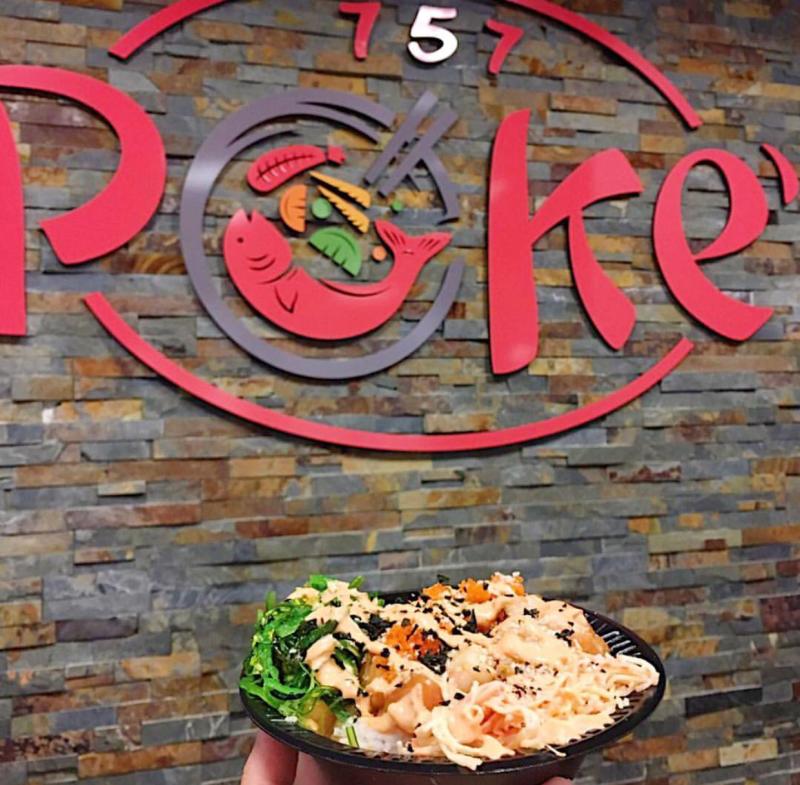 @kjoyeatsanddeetz, Instagram
Located within Pembroke Mall at Virginia Beach Town Center, 757 Poke is an unassuming counter-service spot that is a must-try for any poke lover. With fresh options like ahi, yellowfin, and albacore tuna, salmon, shrimp, crab, and uni (when available), there is an endless supply of combinations here to satisfy your poke craving. While they offer several delicious options, like the Tako Bowl, with octopus, tuna, crab salad, onions, pickled cucumbers, shoyu sauce, seaweed seasoning, and masago, or the Mega Bowl, which comes with five scoops of protein, we usually opt to build our own bowl. First, you choose your side and whether you want a base of brown or white rice, or mixed greens, then you move onto your first layer, protein, sauce, and toppings. When you're handpicking every ingredient for yourself, how can you go wrong?
Oceanfront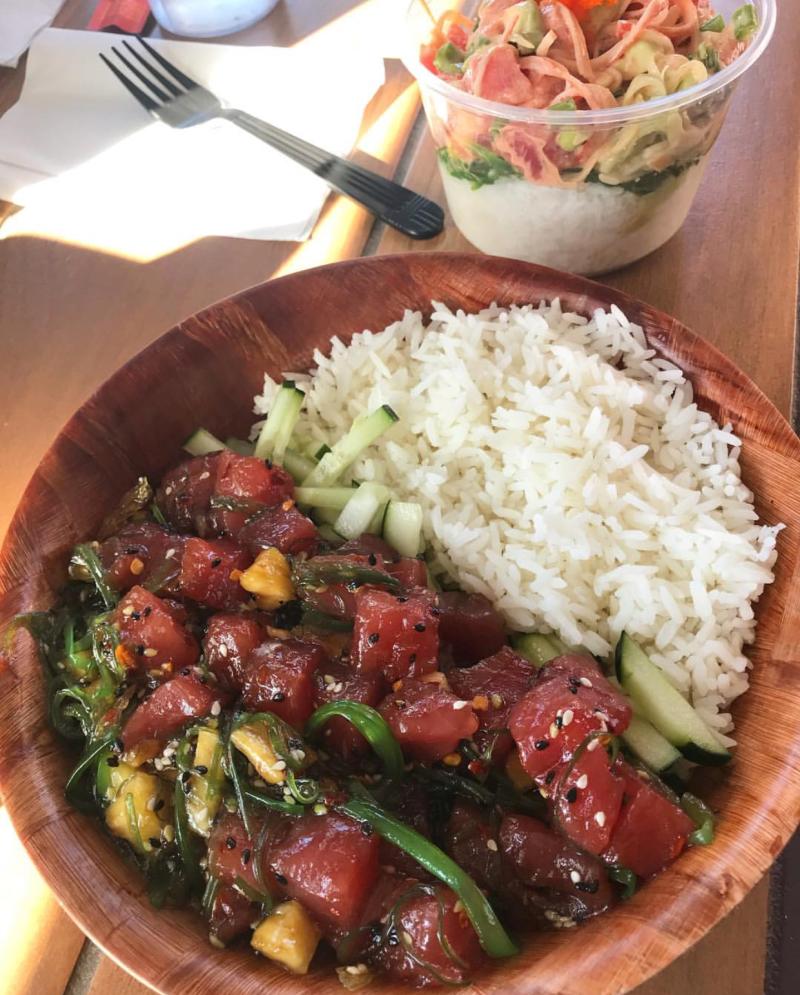 @dovinedishes, Instagram
Poke Bowls may be the perfect beach food, and Zeke's Beans and Bowls does poke right. Their tuna poke bowls are a fresh local favorite that you just have to try. We like the O.G. Poke, with tuna, shoyu, sesame oil, green onion, sesame seeds, and red rock salt served with rice, and the Sweet & Spicy bowl which adds pineapple and crushed red pepper to kick it up a notch.
Oceanfront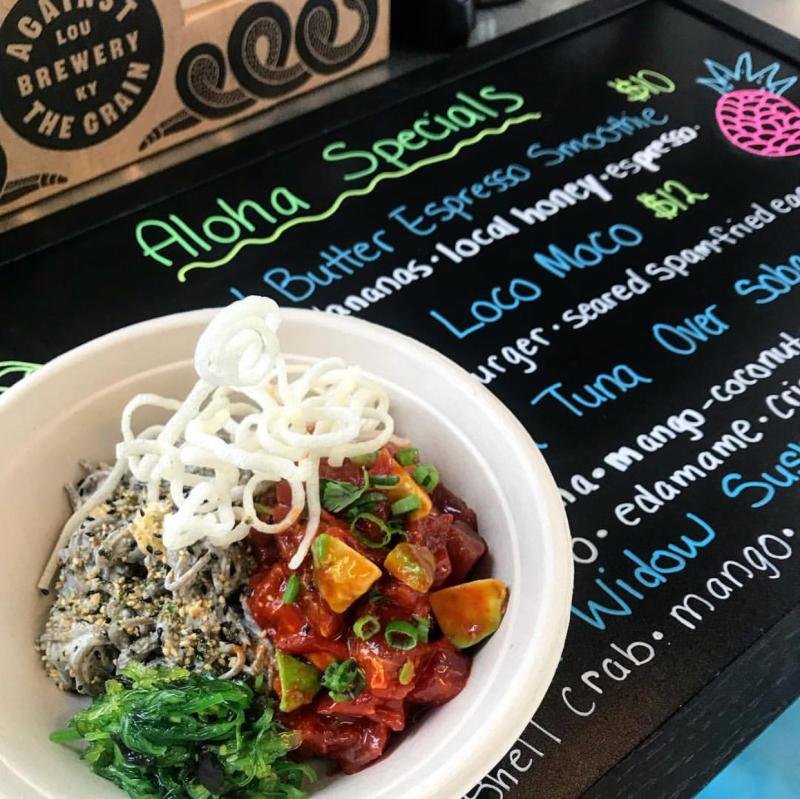 @alohasnacksvb, Instagram
Aloha Snacks is another must-visit for poke lovers headed to the beach. Try their Shiso Crazy Salmon Poke bowl with sweet-heat pickles, edamame, avocado, coconut lime glaze, pineapple, peanut furikake and sticky rice. It's as refreshing as it is filling. You also won't want to leave without trying the Soy-Cured Tuna Poke, with avocado, seaweed salad, sticky rice, scallion, pineapple, dragon sauce, crushed wasabi, cilantro, and edamame. If you're not quite hungry enough for a full meal, Aloha Snacks also offers a Mini Poke Taster, which is the perfect mid-day snack when spending the day at the beach.
Oceanfront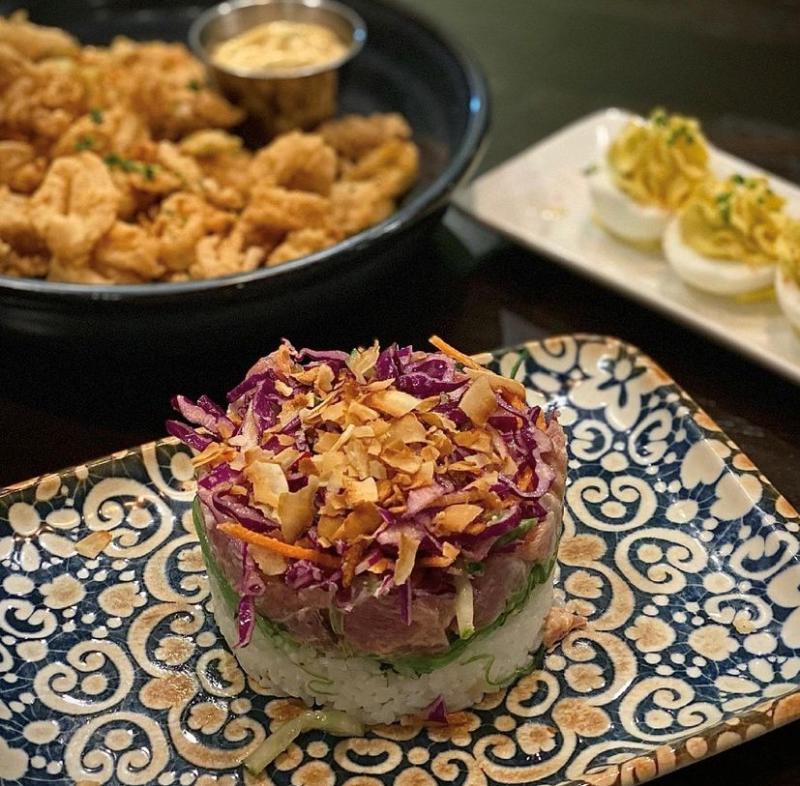 @jen.r.lundgren, Instagram
Located near the Virginia Beach Oceanfront, Eurasia has been a local favorite for years, focusing on Regional American cuisine that is seasonal, local, and always fresh. It's no wonder that the poke bowl is a must-try. This delicious bowl, with both fresh tuna and salmon, is topped with a bourbon barrel-smoked soy aioli, sushi rice, cucumber, snap peas, furikake, wonton chips. 
Cover image: @atastewitha, Instagram