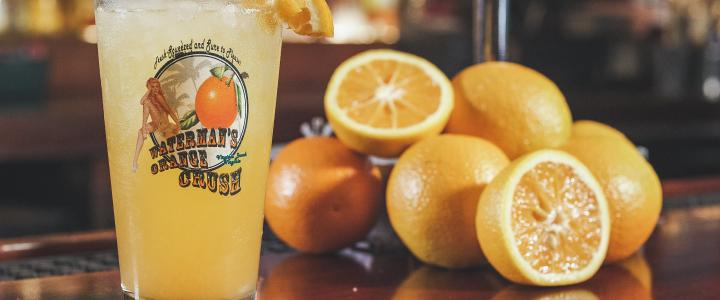 While we're always all about an evening our at our local restaurants, sometimes you just want a night in. Luckily, with some of our favorite local recipes, you can try your hand at creating some of these classic Virginia Beach flavors in the comfort of your own home. Whether you're impressing your friends, or treating yourself, now you can have the tastes of Virginia Beach wherever you are.
The Botanist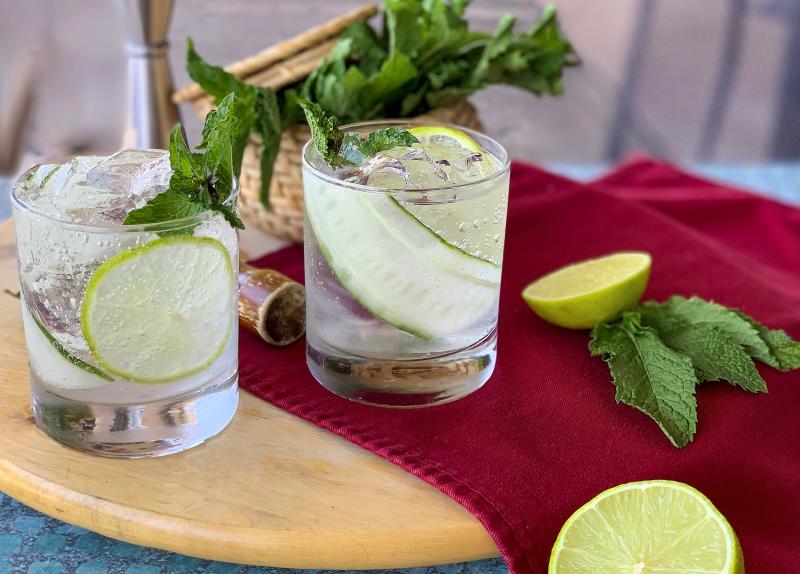 The Botanist  is Baladi's  summer spin-off on the classic Gin & Tonic.  It is a refreshing, effervescent, floral, yet earthy cocktail made with just a few simple ingredients.
The Botanist Recipe:
Infuse The Botanist Gin with organic cucumbers and mint. Slice the cucumbers into very thin sheets and layer it with mint leaves then submerge it into Gin. 
After 24 hours, strain the Gin, which is the perfect amount of time to take all the sweet cucumber and mint flavor without pulling any of the bitter flavors out. 
Blend with Elderflower Tonic  (made with no sugar, only organic agave nectar) and serve it in a glass over ice.
Southern Pride Pork Sandwich
The Southern Pride is a pulled Smithfield pork sandwich, created by Eric Aymer chef of Get Stuffed and The Food Shack, both located on The Shack's property. This hearty sandwich, served with Asian slaw and pickles, is the perfect compliment to the cold drinks and lawn games at The Shack.
Southern Pride Recipe:
Dry rub pork butt and let marinate for 48 hours
Smoke at 225 for 18 hours
Let rest and pull meat
Once pulled add 1 cup apple cider vinegar + 1/2 cup of your favorite rub
Place on freshly baked brioche bun
Serve with hand-cut fries
Orange Crush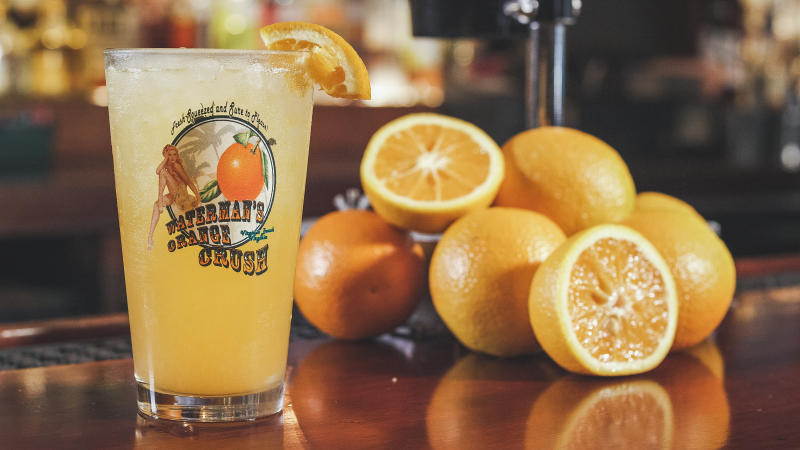 Waterman's Original Orange Crush was the springboard for Waterman's signature line of fresh-squeezed citrus cocktails, and the drink that created a cult-like following since Waterman's first introduced this fresh-squeezed goodness to Virginia Beach nearly a decade ago. Each year, Waterman's bartenders served nearly a half-million of the fresh-squeezed cocktails. To put it in perspective, if Waterman's bartenders balanced them all along the rail of the Chesapeake Bay Bridge Tunnel, the cups would stretch end to end...and then some.
Waterman's Original Orange Crush Recipe:  
3 oz. fresh-squeezed orange
1.5 oz. orange vodka
1.5 oz. triple sec 
A splash of lemon-lime soda
Shake all ingredients together in a cocktail shaker or pour into another cup
Serve over crushed ice
Crab Imperial
Waterman's Surfside Grille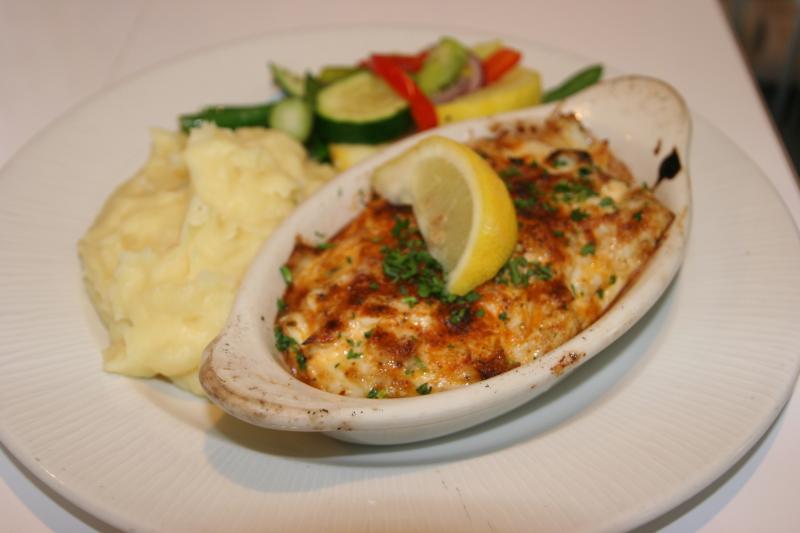 Waterman's fresh take on this seafood classic is the perfect compliment to your Virginia Beach vacation. While it's hard to beat the ocean views supplied by Waterman's, this dish will impress all your friends when you make it at home.
Crab Imperial Recipe:
1lb fresh jumbo lump crab
1/2 cup Duke's mayonnaise
1 tsp sugar
1 tsp Old Bay
1 tsp finely chopped parsley
1 egg (slightly beaten)
A squeeze of fresh lemon juice
Pre-heat oven to 350
Mix everything together, except the crab meat
Gently fold in the crab meat, being careful not to break it up
Pour mixture into small casserole dish
Bake at 350 degrees for 20-25 minutes until top is lightly browned and bubbling
Sprinkle some fresh parsley on top and serve with a lemon wedge
Cucumber Mule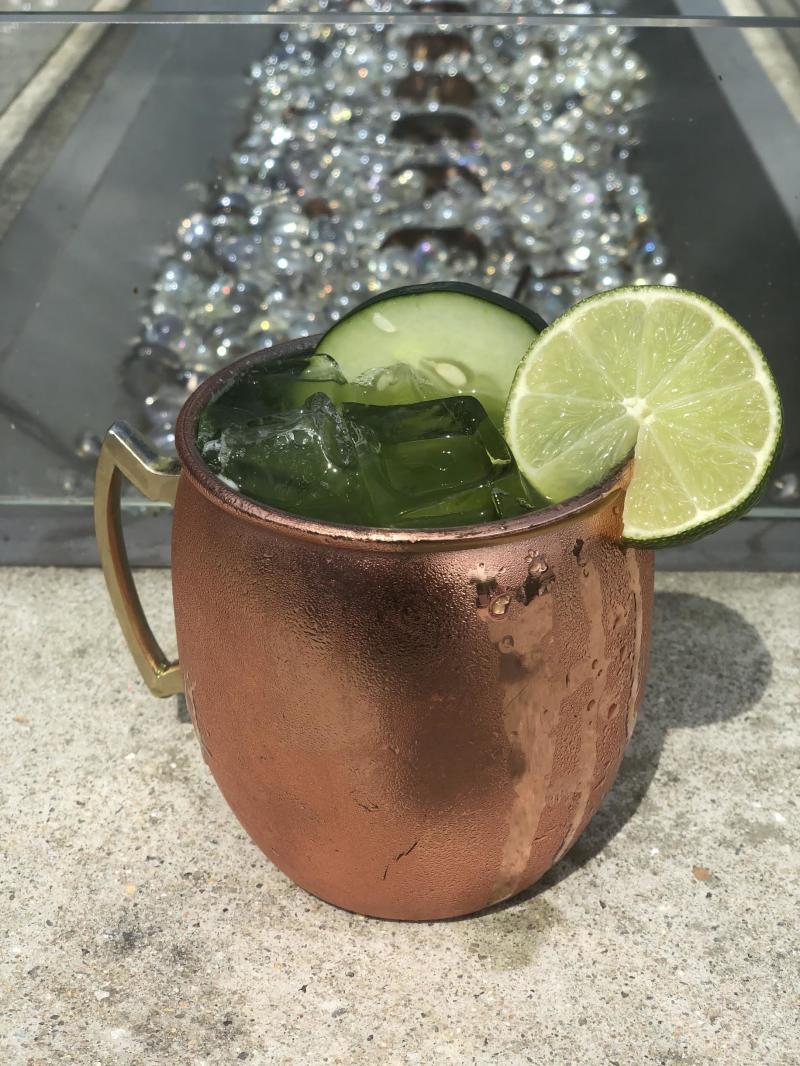 Bringing one of Sage Kitchen's core philosophies to life, this fresh-made sipper is a refreshing reinvigoration of the Moscow Mule. 
Cucumber Mule Recipe: 
Tito's Handmade Vodka
Freshly-squeezed juices of lime, cucumber and ginger 
A splash of Tractor Beverage's organic Lemongrass soda
Serve in a copper cup over ice, with lime and cucumber wheels as garnish
Honey Sage Old Fashioned
Sage Kitchen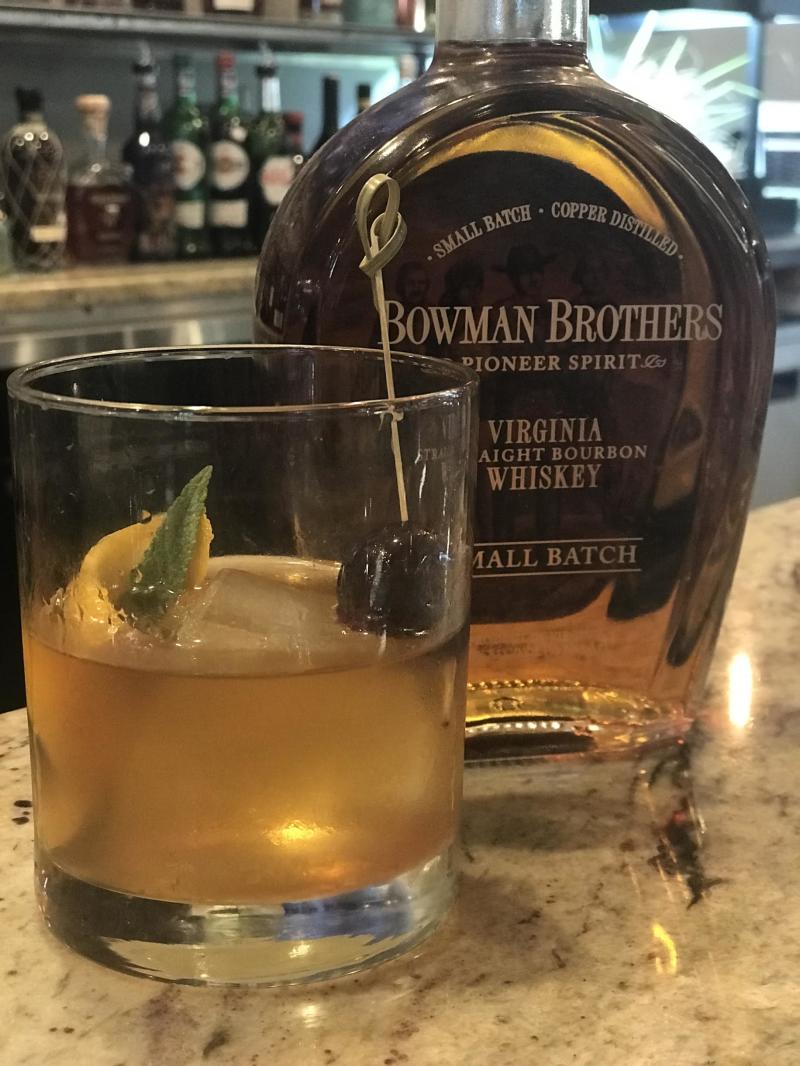 From garnish to last sip, this new Old Fashioned is all about the Old Dominion. Infused with history, we start with bourbon from Virginia's oldest distillery, Bowman Brothers. Bringing a little Virginia Beach into the mix, house-made honey sage syrup crafted by Sage Kitchen perfectly complements the vanilla and warm spices of Bowman bourbon. 
Honey Sage Old Fashioned Recipe:
Bowman Brothers Bourbon
Homemade honey sage syrup 
Boozy Cherries 
Serve over a large ice cube, with a lemon peel and sprig of sage