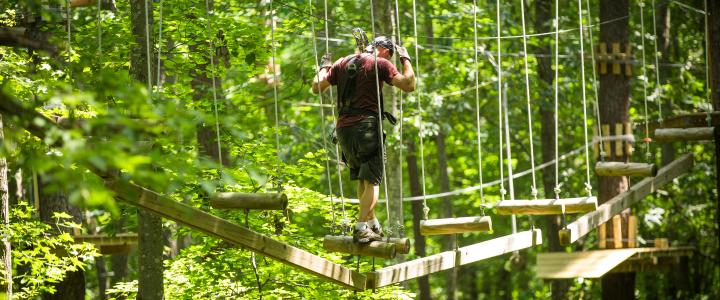 Somewhere among the nighttime climbs up in the illuminated trees, zip-lines across Owl's Creek and the surprisingly nerve-wracking leaps of faith from what seems like a mile up, it hits you: this is not your typical beach vacation. Just a couple of miles down the street from the Oceanfront, a unique Virginia Beach experience awaits to test your mettle and keep you climbing back for more.
The Adventure Park at Virginia Aquarium is a highflying good time for climbers of all experience levels, with 15 different trails of varying difficulties. So strap in, clip on and pick your path. We're heading up into the trees for a Virginia Beach experience unlike any other.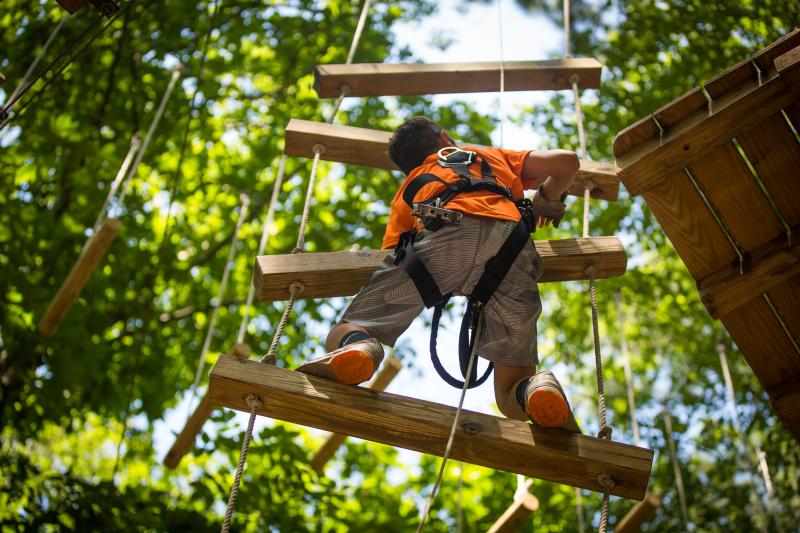 Kids, ages five and up, teens, adults and groups can take to the trees above the Aquarium's Nature Paths on one of the many treetop trails. With six levels of challenge from beginner to expert, there is something for every skill level. The self-guided trails do not require previous climbing experience and are available to explore at your own pace. All climbers wear safety harnesses that employ double-clipped-on technology to help keep you continuously connected to a safety cable throughout your time in the trees.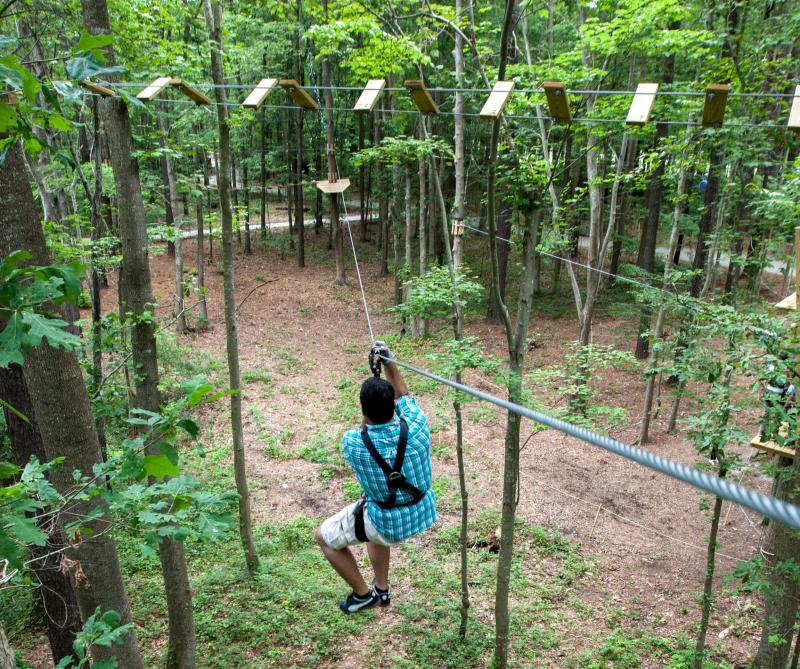 The park is open every day of the week, from 9 am - 11 pm. While climbing during the day is a great time, the park really comes alive when the sun goes down. With lights strung throughout the trees, a nighttime climb is like making your way through an enchanted forest. To take it up a notch, visit on Tuesday and Thursday nights for Glow in the Park. With live music from a local band or DJ, there is no more festive time to climb. Throughout the summer, don't miss the Summer Glow Series every Tuesday night at sundown. This Glow in the Park Event includes climbing your way through the trees illuminated with glow attire, colored lights, lasers, and more. Glow in the Park Event tickets include two hours of climbing and zip lining, plus an additional 40-minute harnessing safety briefing. It's an experience you definitely won't want to miss.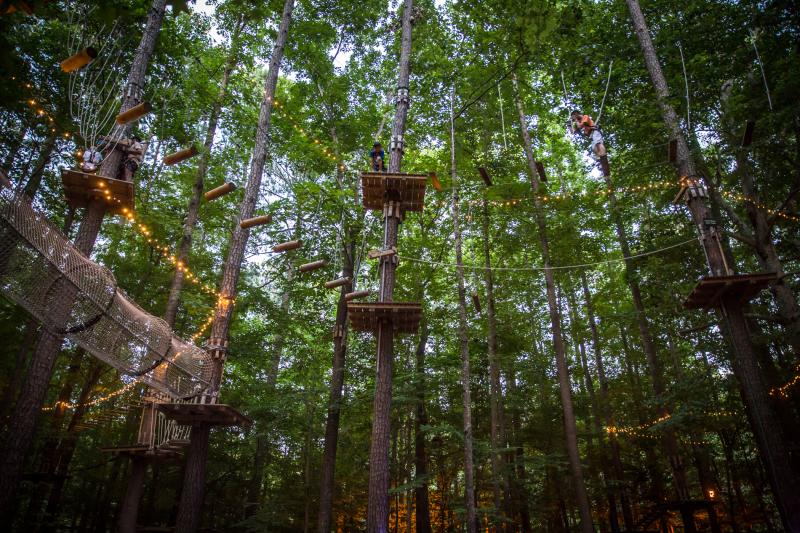 The Adventure Park at Virginia Aquarium, is completely environmentally friendly, with no motors or electricity operating any of the elements, and it is designed to sustain the health of the trees and the forest. It's the perfect way to get outside, get active, and take a little time to connect with nature and test your own limits. So what are you waiting for? Get up in the trees and let the adventure begin.