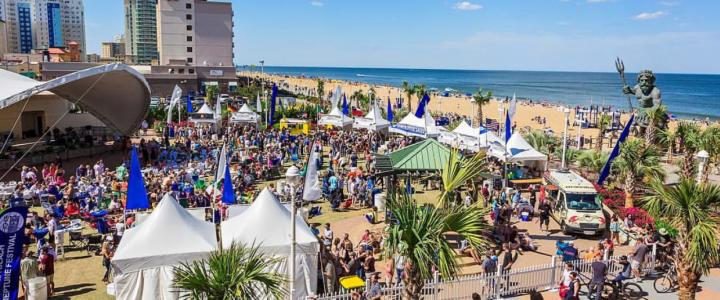 May 2019
May has arrived in Virginia Beach and we are setting our sights on our favorite season - Summer! With Spring reaching its peak and Summer rolling in at the end of the month, our coastal city is coming alive in celebration of our favorite time of year. 
Atlantic Coast Kite Festival
 
May 4-5
 
Oceanfront, 16th and 18th Streets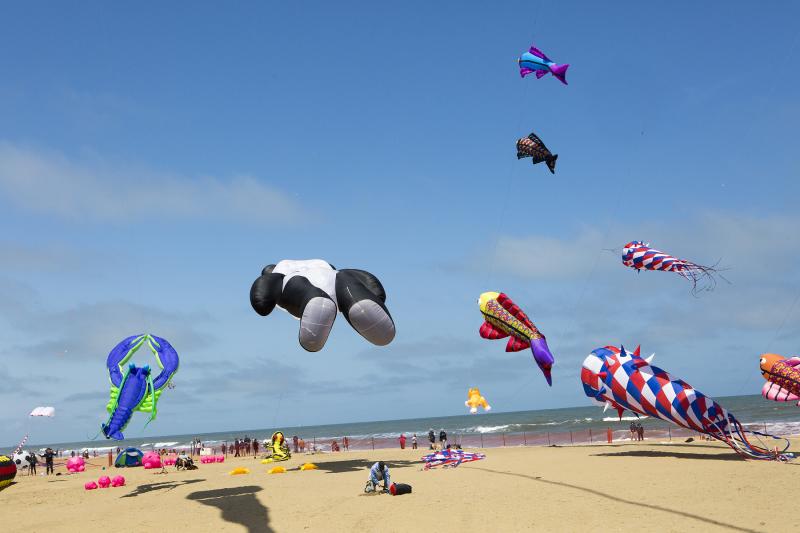 Lifting off at the Oceanfront every spring, Live! on Atlantic's Atlantic Coast Kite Festival takes kite flying to another level. This annual event offers flight training and you can even compete for "Longest Flight" and "Best Looking Kite." With so many kites in the air at one time makes this a great local springtime tradition to experience, whether you plan on taking flight or not.
May 10-11
 
Oceanfront, 24th Street Park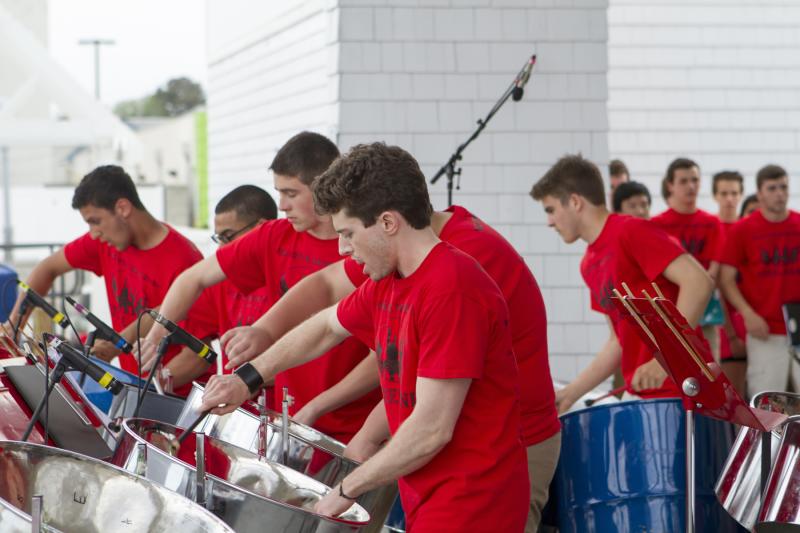 Co-produced with the Virginia Arts Festival, Live! on Atlantic's Virginia International PAN Fest will have you feeling the island vibes with the soothing sounds of steel pan music. Come enjoy the rhythm of the steel bands and mouth-watering international food while overlooking the ocean at the Virginia Beach Oceanfront.
Beach Music Cruise-In
 
May 10-12
 
Oceanfront, 30th Street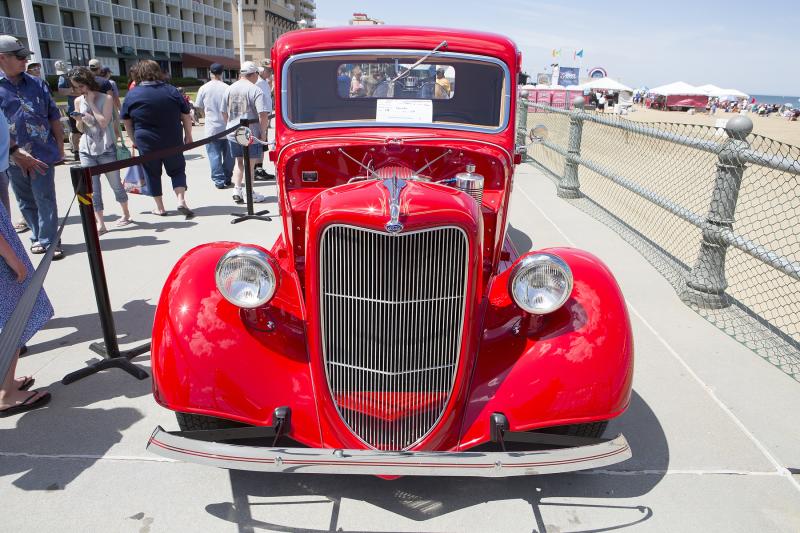 Saluting the good ol' days, Live! on Atlantic's Beach Music Cruise-In combines vintage cars and classic beach music hits for a heavy dose of nostalgia. Come enjoy the classic cars, hot rods, and antiques lined up on the Virginia Beach Boardwalk, and dance the night away with three days of free concerts right at the Oceanfront.
16th Annual Neptune Spring Wine + Food Festival
 
May 11
 
Oceanfront, 31st Street Park



The 16th Annual Neptune Spring Wine + Food Festival will feature 70 wines from 9 countries, available for sampling. This year will feature 9 local dishes from  Eurasia Cafe & Wine Bar, The Atlantic on Pacific Raw Bar Eatery, Cafe Stella, Catch31 Fish House & Bar, Salacia Prime Seafood & Steaks, Sonoma Wine Bar & Bistro, Quirks VB, Cowboy Neil's Cantina, Bella Monte, and more - all curated from local food legend, Patrick Evans-Hylton of Virginia Eats & Drinks Magazine.
Pungo Offroad Monsters on the Beach
 
May 17-19
 
Oceanfront, 6th Street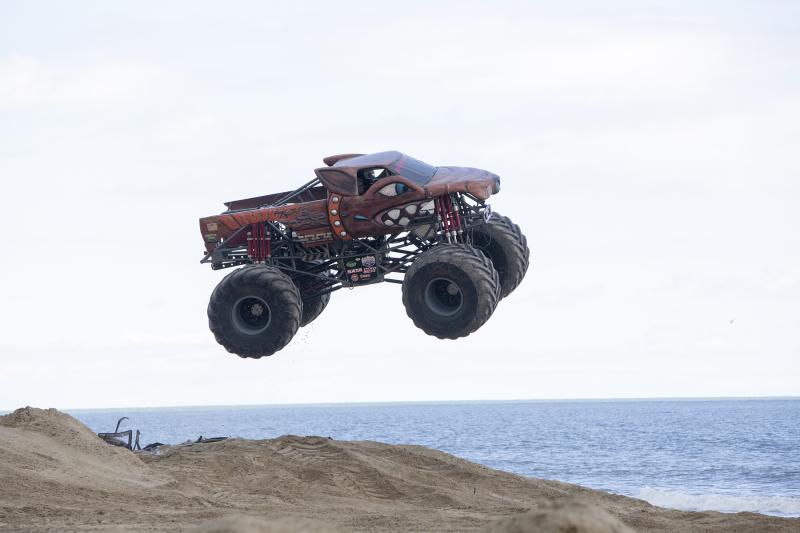 Presented by Eastern Truck & Accessories, Live! on Atlantic's Pungo Offroad Monsters on the Beach is a family-friendly event and a must-see for all fans of high-flying monster truck action. The course is built right on the beach at 6th Street, with bleachers set up on the boardwalk overlooking the course and the Atlantic Ocean in the background. Each of the four shows are roughly four hours long.

May 17-19
 
Pungo, Virginia Military Aviation Museum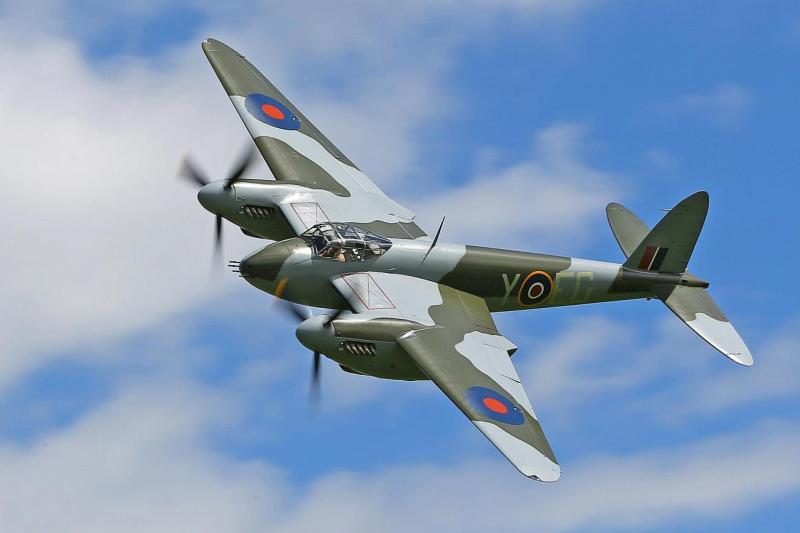 Taking off from the Virginia Military Aviation Museum, located in Pungo, the 10th Annual Warbirds Over the Beach Airshow features flying machines from the first 50 years of aviation, miraculously restored to full-flying condition. See famous planes like the p-51 Mustang and the De Havilland Mosquito take to the skies above Virginia Beach and experience the excitement of hearing the WWI and WWII-era planes roaring to life. While the planes might be flying thousands of feet above, you'll never feel closer to history than this.

Salute to Summer
 
May 24-26

Oceanfront, 24th Street Park and 31st Street park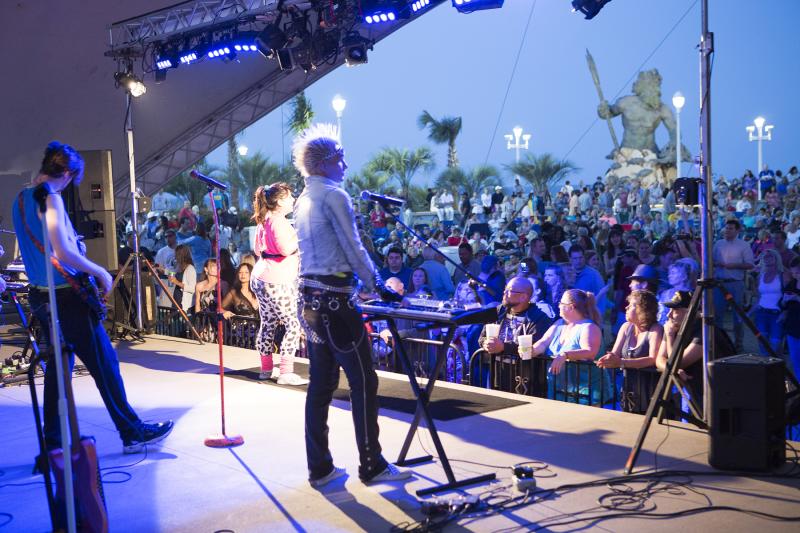 Kick off the summer season in true Virginia Beach fashion with three days of free live music by local and regional bands, honoring the men and women of the military at Live! on Atlantic's Salute to Summer. A "Heroes Walk' display will stretch from 16th Street to 32nd Street with original essays from local high school students honoring these service men and women.
36th Annual Pungo Strawberry Festival

May 25 & 26

Pungo, Intersection of Indian River Road and Princess Anne Road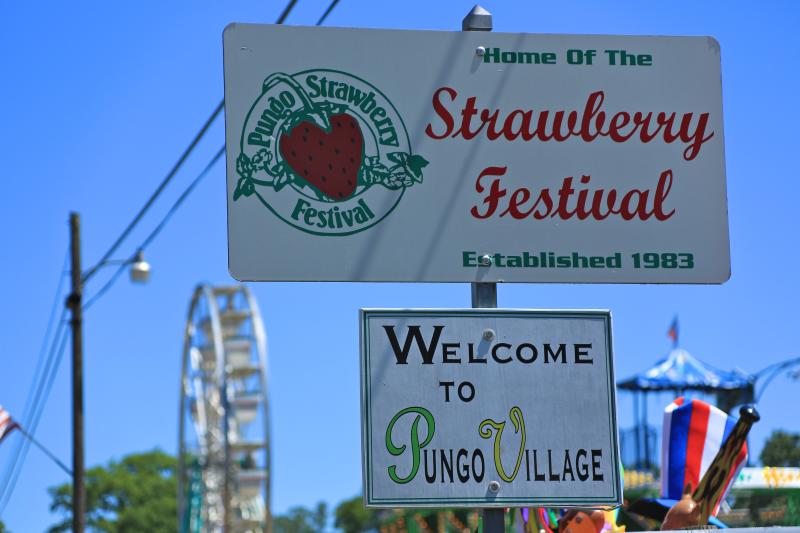 Our favorite local crop is celebrated annually during the 36th Annual Pungo Strawberry Festival, a three-day strawberry-centric event with over 50 strawberry delicacies - like strawberry pie, chocolate covered strawberries, and even strawberry tacos, all made with fresh Pungo Strawberries - family activities, live entertainment, a parade, carnival, and much more. The festival, which started in 1983, is held over Memorial Day Weekend every year and is a favorite of locals and visitors alike.