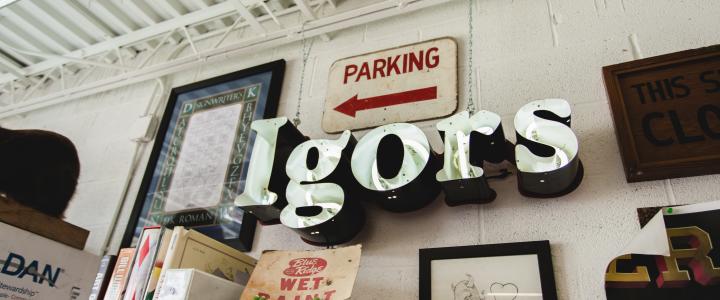 For a unique Virginia Beach experience, The Alley, located in the ViBe Creative District,  is a collection of local artisans and restaurants offering the best of the creative community.  Located behind Wave Riding Vehicles, this spot has become a VB staple.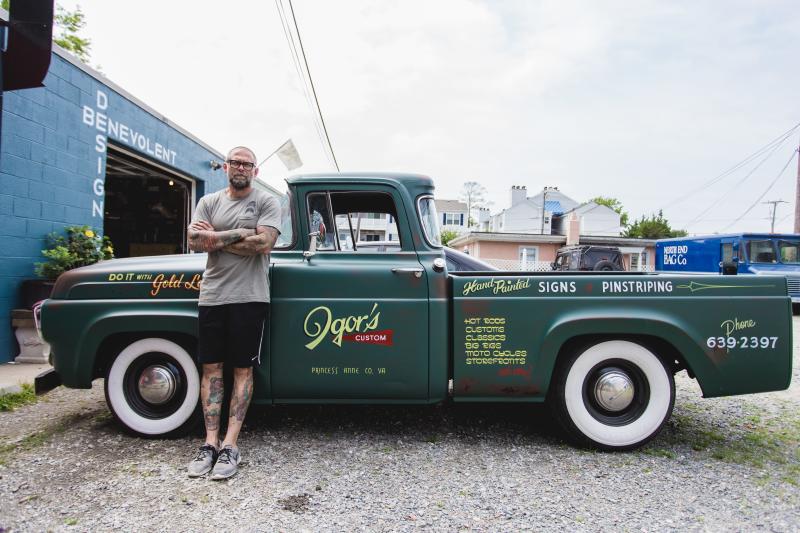 For custom, hand-painted signs and pinstriping, check out Igor's Custom, a ViBe District favorite, whose work is found all around town. His designs are done the old-school way, so you won't find any computers in his studio. To have something personalized, just stop in and talk to the artist, himself. While Igor's work is worthy of a place on your wall on its own, add in the fact that Igor is personally responsible for the logo design of many local and regional staples, including Virginia Beach's Bay Local Eatery, Three Ships Coffee, and Back Bay Brewing, among many, many others, and how could this not be the perfect souvenir?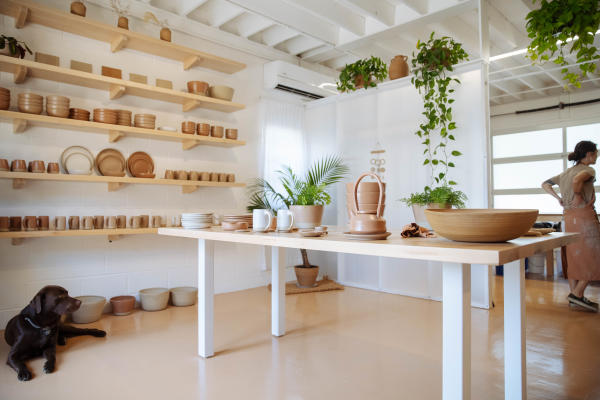 Nestled in a quiet corner, you'll find all of your pottery needs under one roof. When you come in, the first room houses the showroom where you can pick up and shop their handcrafted line of functional stoneware ceramics. If you peer through to the back room, you can see their working pottery studio. This is where they make everything from start to finish. While you're buying a mug, you could even watch a mug being made from scratch.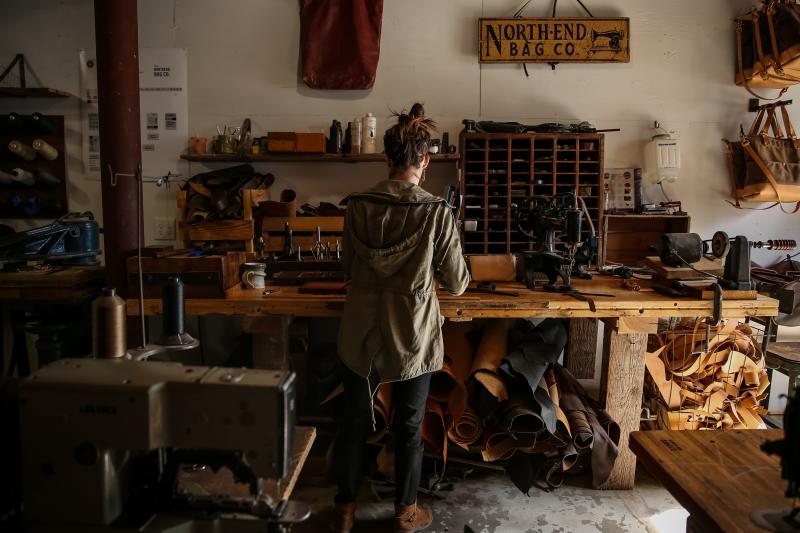 Located next door to Igor's, in a strip of shops called The Alley, which also includes the awesome custom-designed, handmade furniture shop, Benevolent Design Co. and Three Ships Coffee, one of our favorite spots for a house-roasted pick-me-up,  North End Bag Company is crafting handmade luxuries you will be proud to take home with you. Their specialty is leather bags from scratch, using a variety of multi-era vintage sewing machines. From when the design is sketched to when the sewing machine whirs to a stop, no detail is overlooked in building these timeless and sturdy bags. Whether you use them to hold your wet swimsuit or stuff them with sand dollars straight off of the beach, these bags are built to last on your next beach adventure and more.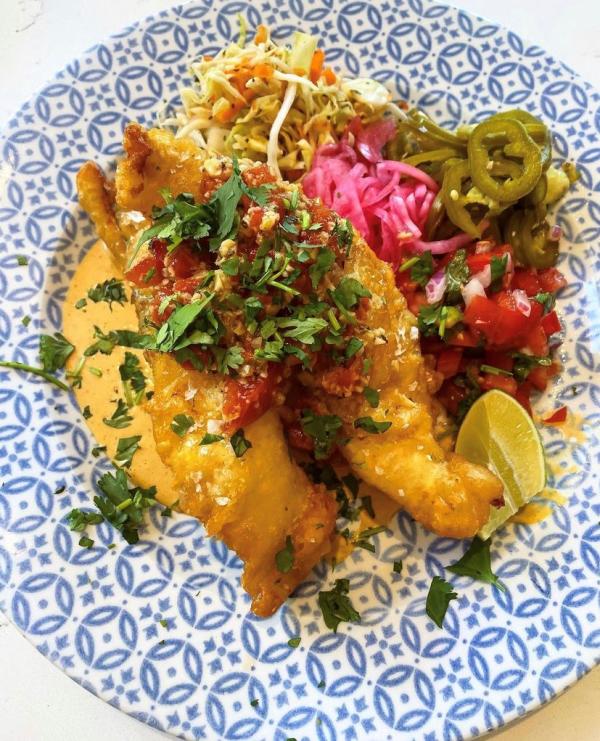 @thepinkdinghy, Instagram
A habitat for the soul, centered around the notion of food nurturing existence, The Pink Dinghy is a neighborhood restaurant and market, specializing in thoughtful small plates, natural wines and tropically influenced cocktails. The Pink Dinghy exists to create a space for all that wish to gather and to share, and to manifest joy through intention and simplicity.

@wrv1967_vabeach, Instagram
As one of the preeminent surf shops in the area, WRV has been outfitting Virginia Beach residents with the local surf styles since 1967. Whether you're looking for surfing gear, or just want to dress in all the finest locally made garb, this place is a local icon. From the T-shirts, tank tops, sweatshirts, and hats featuring their famous logo you'll see all around town, to really any other kind of beach-essential attire you could want, WRV has it all.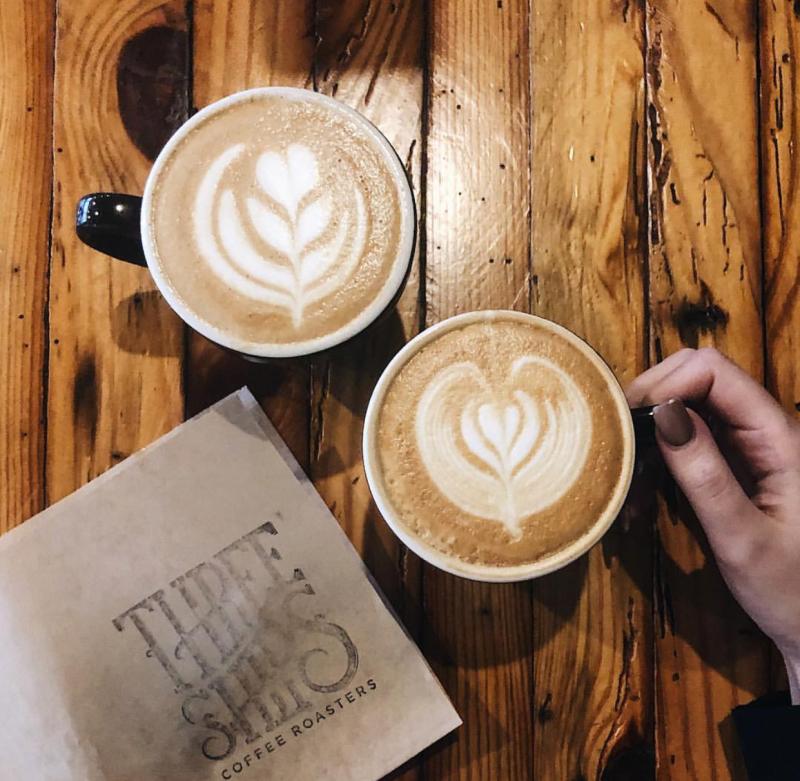 Three Ships is perfect for early morning pick-me-ups and mid-day coffee and dessert. Their homemade hand pies, in mouthwatering flavors like Nutella, are the perfect grab-and-go food to pair with their house-roasted coffee. Wash one down with a Pungo latte, a classic latte made with Three Ships' rich coffee and lightly sweetened with seasonal berries, like strawberries and blueberries, from the Pungo agricultural district.