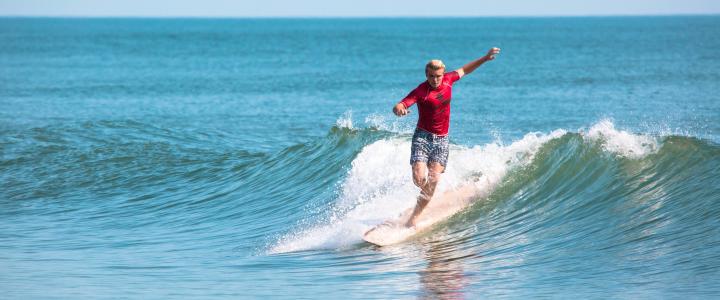 August 2023
As the East Coast Surfing Championships (ECSC) are quickly approaching, surfers, from both near and far, are making plans for an action-packed week of sun, surf and sportsmanship. For those heading into town to catch the events loaded closing weekend, we've got you covered with our surfer's guide of where you want to be.
Friday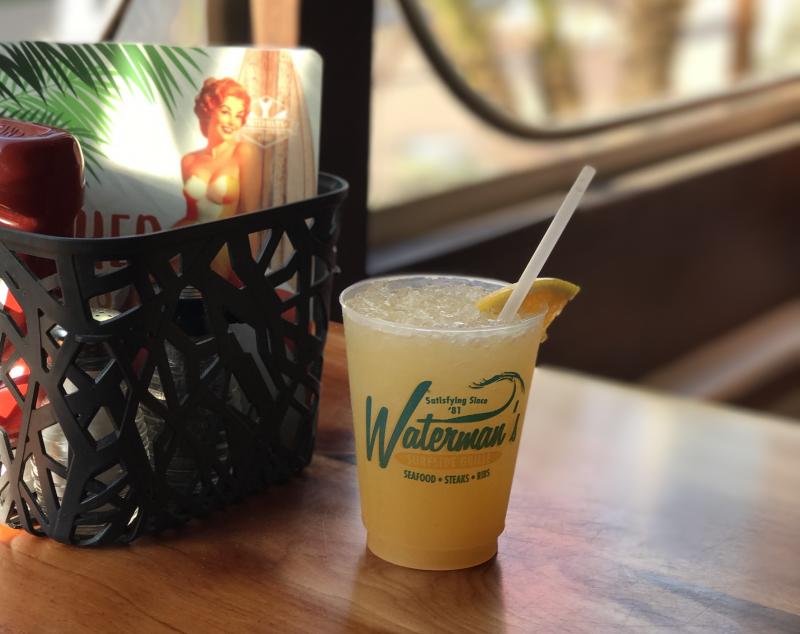 Check into Beach Quarters Resort Hotel, which is at the end of the Boardwalk where you will be right in the thick of the activities, and get your weekend started with lunch at Waterman's Surfside Grille. This oceanfront local staple is credited with inventing the drink that has become a VB staple - the Orange Crush, so be sure to grab a couple before you leave!
After lunch, head down to the water for your first view of the surfing action. Heats run all weekend long, giving you plenty of opportunities to catch some of the best in the business, as well as legends of the swell in the making, show you why they're there.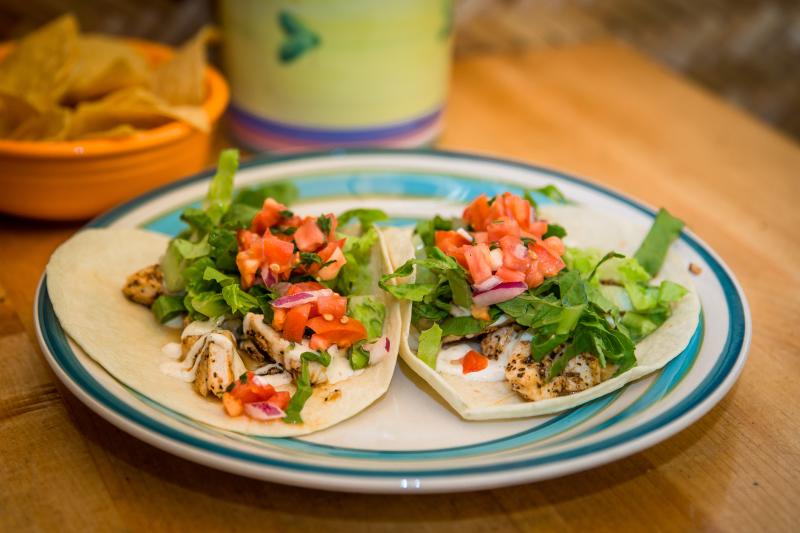 Before dinner, peruse through the Vendor Village and the Vans presents Coastal Edge Merchandise Headquarters for the latest and greatest in surf and skate gear. Head to dinner at Gringo's Taqueria for some fish tacos that may have you coming back before the weekend is over.
Close the night out with some live music at the Pacifico 4th Street Stage, to get your weekend started in style!
Saturday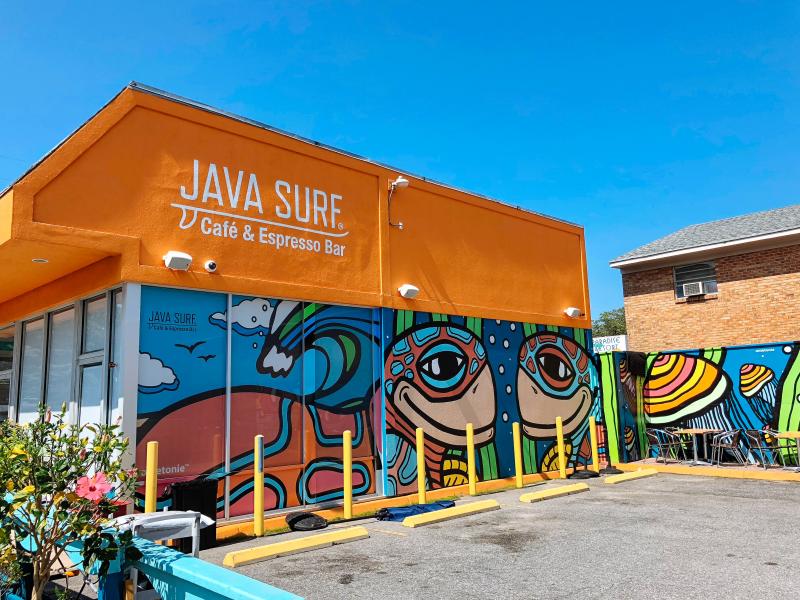 Don't miss any of the fun and get Day 2 started early. Grab a cup of Joe at Java Surf Cafe and Espresso Bar and head right to the beach for the surfing heats.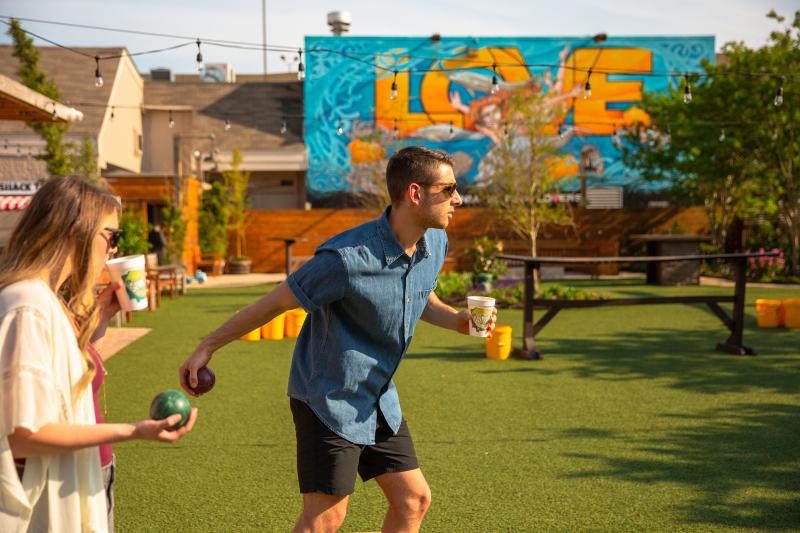 For lunch without having to go inside, head to The Shack on 8th, and check out their food trucks. Top it off with some crushes and an endless supply of outdoor games like corn hole, bocce ball and ping pong, you might not want to leave. Until the next heats start, that is.
Head back to the water for the afternoon heats. You did come here for the surfing, right? If you want a quick break from the action on the water, no trip to ECSC would be complete without a stop at the Coastal Edge Miss ECSC Swimsuit Pageant at the Pacifico 4th Street Stage.
For dinner, make your way over to the Rudee Inlet for some delicious seafood by the docks at Big Sam's Inlet Cafe and Raw Bar. Close the night out with more live music outside with the sounds of rock and reggae as local and national bands bring the 4th Street Stage alive once more.
Sunday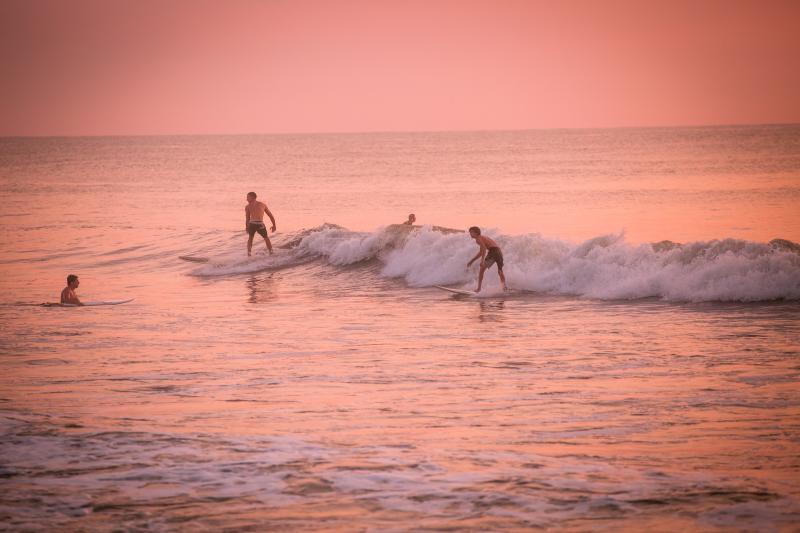 You've watched a lot of great surfing by now and there's plenty more where that came from later today. We can only watch so much surfing, however, without getting in the water ourselves. Grab your board and get day two started with a session at Croatan Beach, just south of the resort beach, for a surfing hotspot for local surfers of all ages.
Refuel with brunch at Doc Taylor's, a former doctor's office turned Va Beach brunch time staple. The food here is delicious, and it doesn't hurt that their bloody mary's are pretty tasty too.
Catch the last day of action as the Pro and Amateur heats reach their conclusion. After that, head over to check out who takes home the crown of Miss ECSC.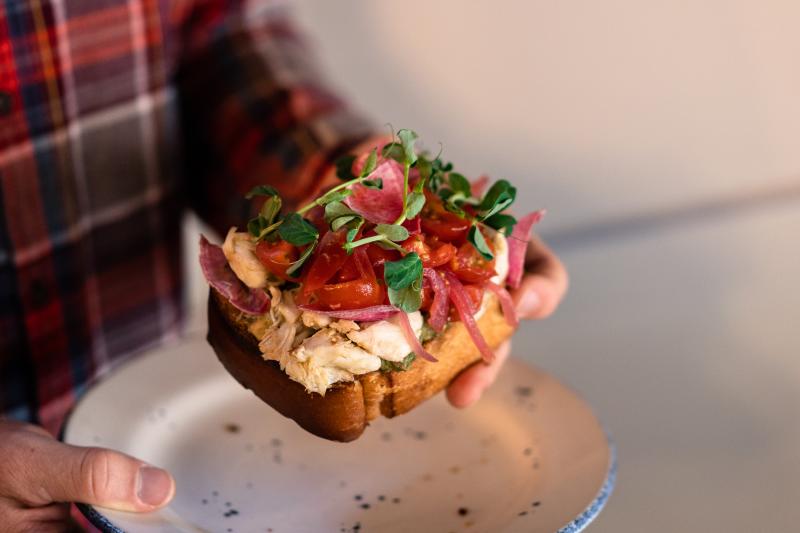 Treat yourself to a nice dinner out to celebrate a weekend of surf, music and good times, and pull up a chair at Atlantic on Pacific. You can't go wrong with any of their fresh seafood options, and their cocktails are killer. You're likely to run into a few of the surfing stars while you're there, too.