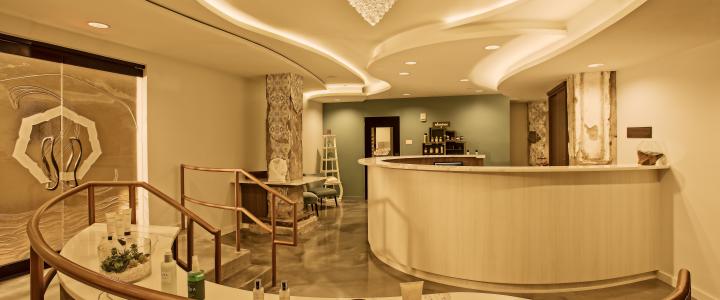 SeaHill Spa at the Cavalier, Virginia Beach
While our serene coastal landscape offers many ways to escape the hustle of the daily grind, sometimes you need to kick the relaxation levels up to eleven. From massages to skin treatments, and every spa service you could possibly want in between, here are our favorite spas in Virginia Beach to help you hit the reset button.

@mysticfashion, Instagram
Located in Inland Virginia Beach, the Flowering Almond Spa is part of the timeless Founders Inn and Spa, Tapestry Collection by Hilton. Using time-honored rejuvenation techniques from the Orient, Flowering Almond's all-encompassing spa leaves no stone unturned in helping you to fully relax. Cleanse and rebalance your body with the Deep Forest Detox, which begins with a soothing 80-minute Hot Stone Massage with detoxifying oil infused with notes of Balsam, Fir, Pine, Juniper and laced with Sicilian Bergamot. After your message, give your hard-working hands a break with the Flowering Almond Manicure Indulgence, which comes with a relaxing hand massage with anti-aging lotion, nourishing Jojoba Oil, and Vitamin E, in addition to the traditional manicure experience.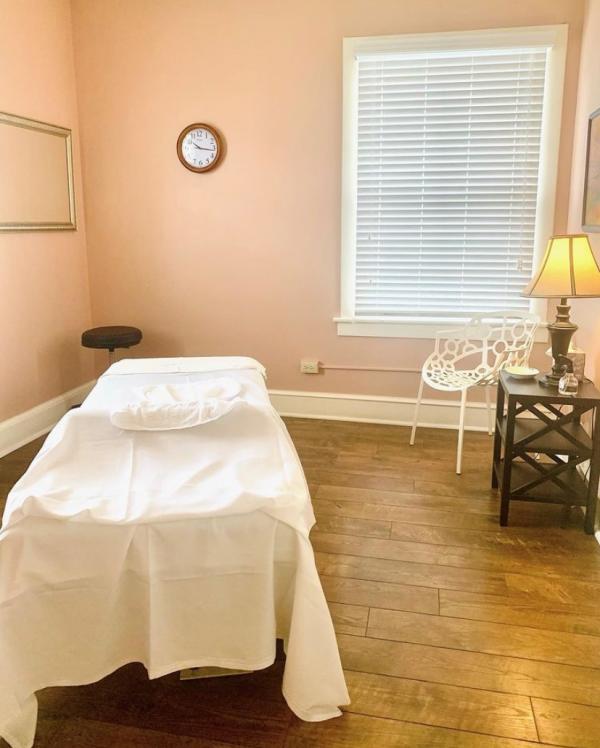 @arehealthcenter, Instagram
It's rumored that Virginia Beach's pristine surroundings and a serene spot at the meeting point of the Chesapeake Bay and the Atlantic Ocean led legendary mystic Edgar Cayce to choose this as the home for his wellness center, the Association for Research and Enlightenment (A.R.E.), a hub for all things holistic living. Select one of four half-day spa packages at the A.R.E. Health Center & Spa. Choose from restorative therapies such as facial, massage, foot reflexology, or the Cayce Cleanse. Try their signature Cayce/Reilly Massage, which blends Swedish, osteopathic, and naturopathic massage techniques to help stimulate the body and help you relax.

@seahill_spa, Instagram
As part of the newly-restored Cavalier Hotel, SeaHill Spa delivers a luxurious spa escape at the Virginia Beach Oceanfront. Offering lavish serenity with nine massage treatment rooms, a full-service hair and nail salon, deep soaking tubs, and a pink Himalayan Salt-walled sauna, the menu of options at this 6200-square foot paradise are extensive.  Don't miss out on one of our favorite couples' offerings, the Bourbon Tea Nutria Body Wrap. This two-hour package infuses bourbon from The Cavalier's new on-site distillery, Tarnished Truth Distilling, into your soaking tub for a truly unique and relaxing experience. A dry brushing precedes the wrap and soak, followed by an 80-minute side-by-side massage.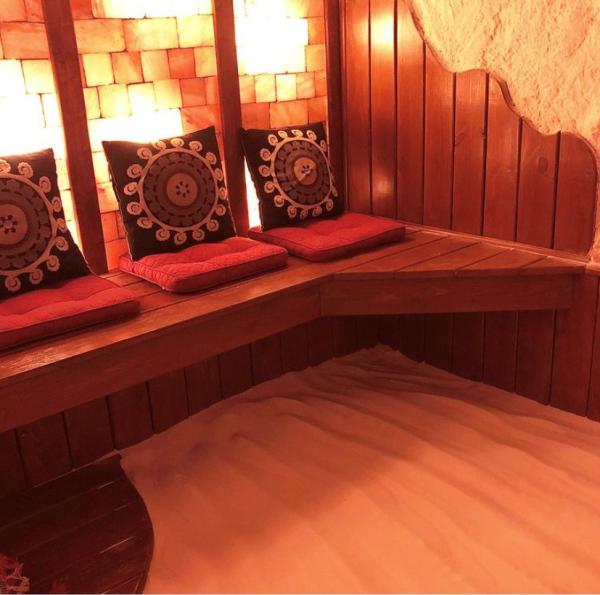 @amber.mccluney, Instagram
Offering a huge variety of massages, like the Himalayan Salt Stone Massage, and advanced skincare services including facials, peels, infusions, microdermabrasion, waxing, LED therapy, microcurrent body sculpting, and an Infrared Sauna, Green Leaf has everything you need to feel completely relaxed and rejuvenated. This award-winning, nationally-recognized ECOSPA blends natural and organic, age-defying products and customized techniques to fully relieve stress and anxiety, aid in your well-being, and enhance the health of your skin. Make sure to also check out their tea lounge, featuring more than 90 certified organic loose leaf teas from around the world. Your choice of tea, which is sold by the cup or in 10 and 30 cup bulk apothecary jars to-go, comes complimentary with every spa service.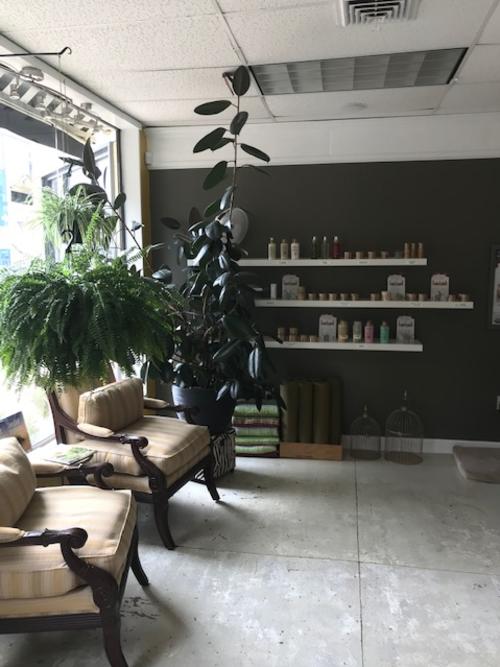 With every service, from therapeutic massage and organic skincare to natural nail care and more, inspired by nature, The Beauty Tree Spa is a place of healing and enrichment, and you will definitely leave refreshed and rejuvenated.