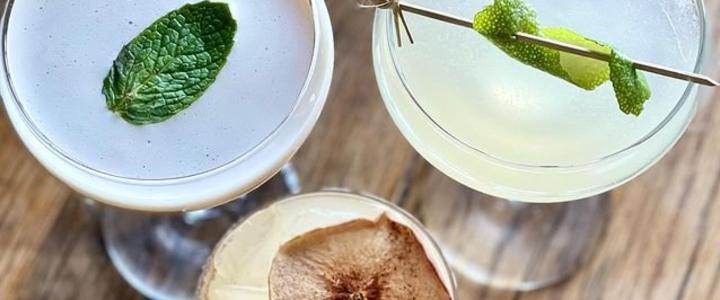 When you're in a coastal state of mind, special toasts don't have to wait until 5 o'clock. Virginia Beach will surely have you saying "Cheers!" all year long, thanks to an array of fun, trendy and tasty happy hour spots that boast great discounts and even better drinks and food.
Whether you prefer a beautiful waterside view or a modern ambiance, here are a few of our tried-and-true favorites.
With a View
 
If you've come here to soak up the very best of the coast, these spots have you covered with breathtaking views, from the Atlantic Ocean to the Lynnhaven Inlet.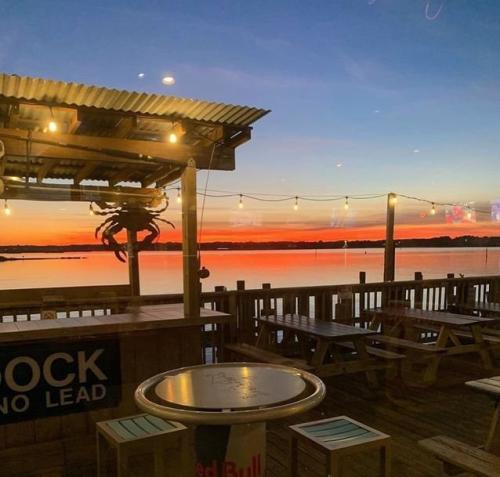 @chicksoysterbar, Instagram
Chick's Oyster Bar, a favorite among visitors and locals alike, hosts Happy Hour Monday through Friday, 4-6 p.m., at its Bar Area. Enjoy $8 and $10 appetizers, like their signature fish tacos or southern fried shrimp, $0.89 James River Oysters, $6 Orange Crushes, $4 domestic beers and house wine, and much more.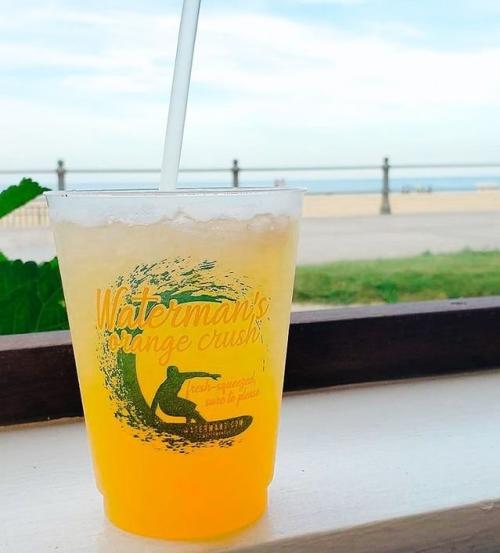 @watermansvb, Instagram
Waterman's Surfside Grille is a VB staple, as is its Happy Hour. Sundays through Fridays, 3-6 p.m., enjoy $5 crushes, $4 pints on draft, $6.50 premium margaritas, $3.75 fish tacos, and more, all footsteps away from the Atlantic Ocean.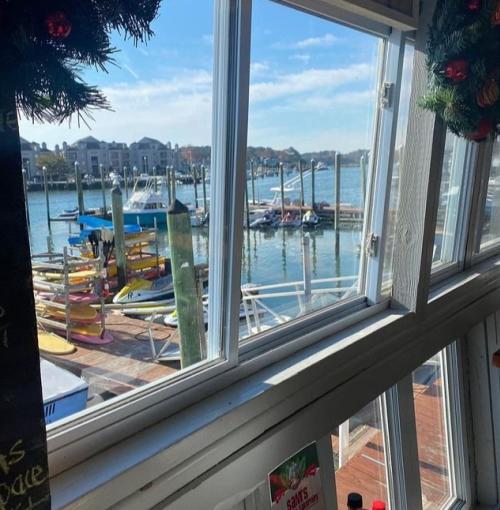 @bigsamsrawbar, Instagram
Big Sam's Grill & Raw Bar goes big on its Happy Hour, which features $0.69 clams and $1.19 oysters, as well as $0.89 wings and $2.99 domestic beers – all served up with sweeping views of the Rudee Inlet. 
With a Trendy Twist
 
Those who know, know that Virginia Beach is far more than the beach in our name. These restaurants capture VB's modern and trendy side, with plenty of local coastal charm to boot.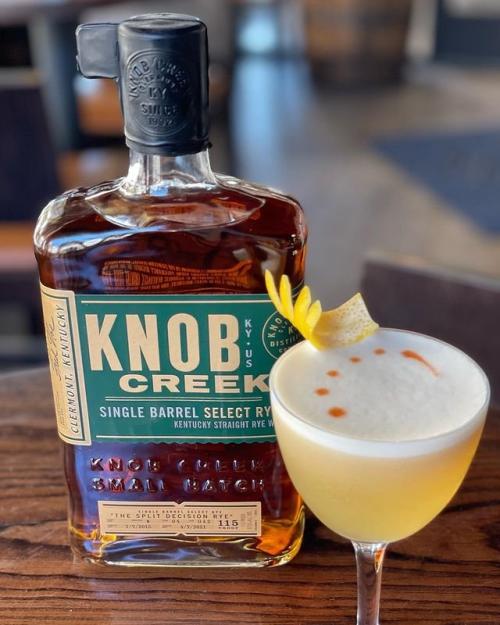 @theatlanticvb, Instagram
The Atlantic on Pacific offers one of the best Happy Hour experiences in town, thanks to its expert wine-and-oyster pairings and craft cocktails. From 3 to 6 p.m. daily, enjoy $1 select oysters, $6 burgers, $3 craft beer, and $7 select wines. You won't want to miss it!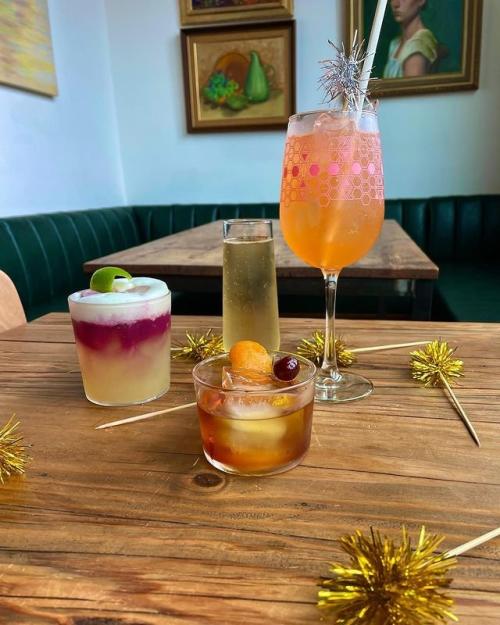 @esoteric_vb, Intsagram
Esoteric, anchored in the ViBe Creative District, is a local go-to, thanks in large part to its vast selection of beers, most of which are $5 during the restaurant's Happy Hour. Monday through Friday, 4-6 p.m., enjoy $0.50 wings, $5-$7 snacks, $5 wine, and $2 OFF cocktails.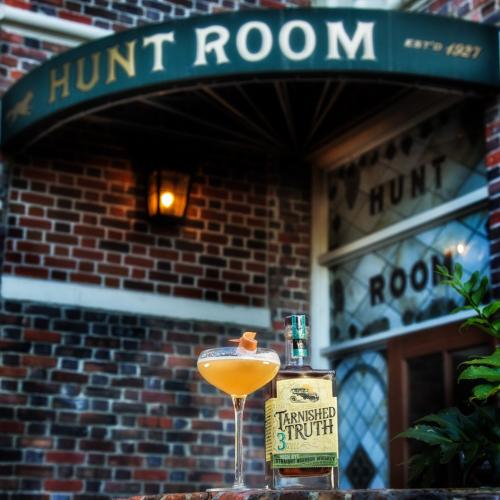 @thehuntroomvb, Instagram
The Hunt Room, housed within the historic Cavalier Hotel, elevates Happy Hour with $5 draft beers, $6 wines, and select cocktails, and $7 shareable snacks and appetizers, every Monday through Thursday, 4-6 p.m.
With a Downtown Vibe
 
A beach town with a downtown? Yup! Kick-off your experience with happy hour, then spend the evening exploring the Virginia Beach Town Center's shops or enjoying live entertainment.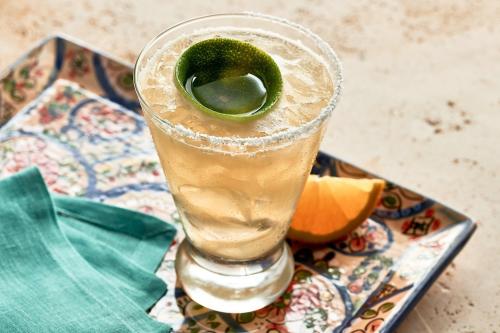 @cantinalaredo_vb, Instagram
Cantina Laredo, one of the newest area additions, hosts Happy Hour Monday through Friday, 3-6 p.m., offering $3.50 and $4.50 beers, $5 house wine and well drinks, and $6 Casa Ritas in its vibrant rooftop setting overlooking the VB Town Center and Central Park.
@quirkstowncenter, Instagram
Quirks provides a fun and, well, quirky ambiance centered on Food+Drink+Social, and its late-night Happy Hour delivers on that. Fridays and Saturdays, 9-10 p.m., enjoy $6 drafts and 50% OFF appetizers – perfect for a post- or pre-performance toast!
@twistmartinivb, Instagram
Twist Martini & Associates, well known for its inventive cocktails, offers the following nightly specials. 
Mule Mondays – $2 Off of all delicious Mules
Twisted Taco Tuesday's – 6 delectable additions to their taco options and $5 Margaritas
Whiskey Wednesday – 25% off of all Bourbon & Whiskey 5-9pm and Live Music on the Patio