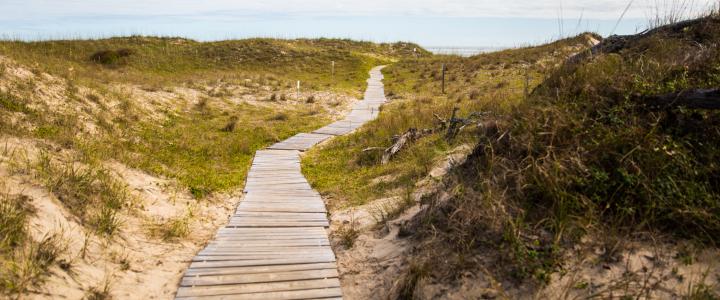 Have you ever visited a place and wondered how it must have looked before being established with houses, stores, and roads? Have you ever wondered how great would it be to experience this place in its natural state, with the symphony of birds chirping in the morning and a gentle breeze rustling through the native foliage, uninterrupted by car horns and cell phone rings? In Virginia Beach, there's a place just like this - a place where you can still catch sight of a deer or fox through the tall, dancing sea oats, as the Atlantic Ocean stirs in the background. The Back Bay National Wildlife Refuge is the place that time simply left alone, and it's all yours to explore.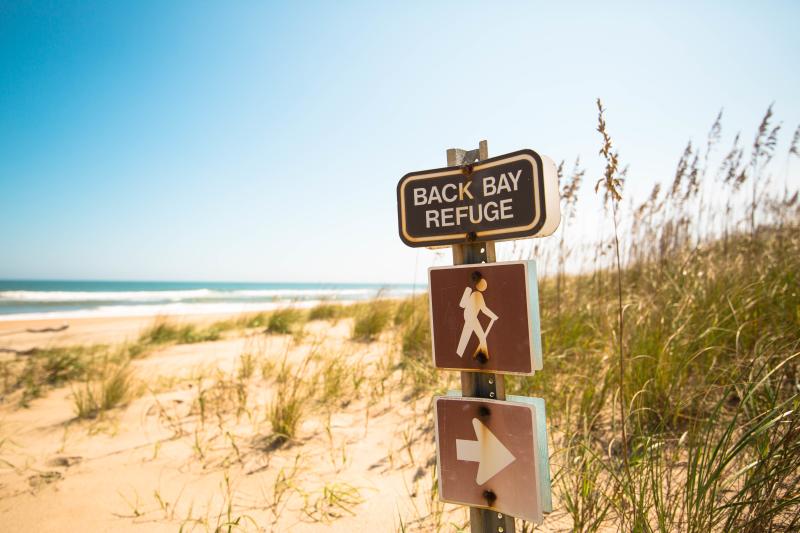 With 9,108 acres, the refuge is made up of barrier islands, dunes, beach woodland, freshwater marshes, maritime forests, ponds and ocean beaches, and is situated on a thin strip of coastline between the Atlantic and Back Bay. Established in 1938 as a feeding and resting refuge for migratory birds, more than 300 species call the park home, which affords some of the best bird-watching opportunities on the East Coast. While this is especially true during the fall and winter months, when thousands of birds, such as snow and Canadian geese, tundra swans and a variety of duck species flock to the Bay to rest and feed before their long journey south, many species can be spotted year-round. Sandpipers, sanderlings and willets feed in the intertidal moist sand, osprey, gannets, gulls and terns can be seen fishing offshore, and sea oats, seagrass and wax myrtle cover the dunes and provide habitat for a variety of nesting songbirds. There is no shortage of waterfowl that can be spotted here.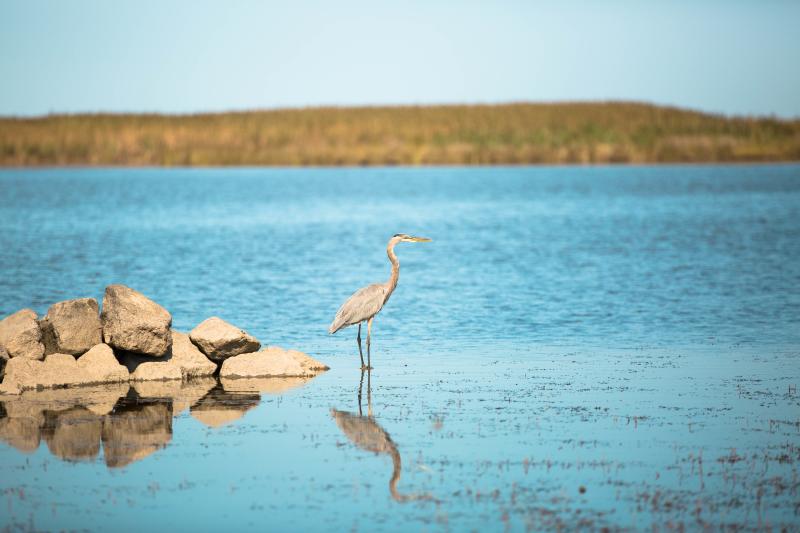 In addition to a large number of avian visitors each year, Back Bay is also home to many other species that crawl, swim, scurry and slither. The barrier island's beach and dune system is important to many species that call Back Bay National Wildlife Refuge home, such as the threatened loggerhead sea turtles, who come ashore to nest every summer. The park's diverse landscape also provides food and cover for animals such as river otters, white-tailed deer, mink, red and grey foxes and a huge variety of snakes and turtles. \
Few places on the East Coast offer such unique beauty and diversity of wildlife and opportunities to experience all of these wonderful creatures in their natural habitats abound. Hop aboard a tram tour, head out on a boat (or kayak) into the Back Bay, volunteer or take part in one of their educational programs, or lace up your boots and hike your way through.
The wild is calling you at The Back Bay National Wildlife Refuge. All you have to do is answer.