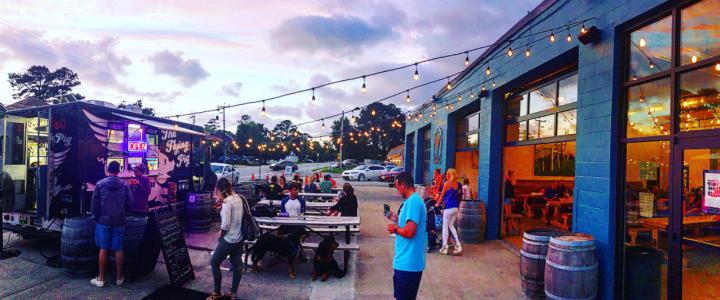 With the summer season still in full swing, we're taking every chance we can to get outside this season. From our wide beaches and untouched parkland to hundreds of miles of waterways and hiking and biking trails, there's plenty of outdoor adventures to be had in Virginia Beach. Sometimes, however, we like to sit back with a cold drink in hand and let the sunny days come to us. Here are some of our favorite places in Virginia Beach to enjoy some drinks outside.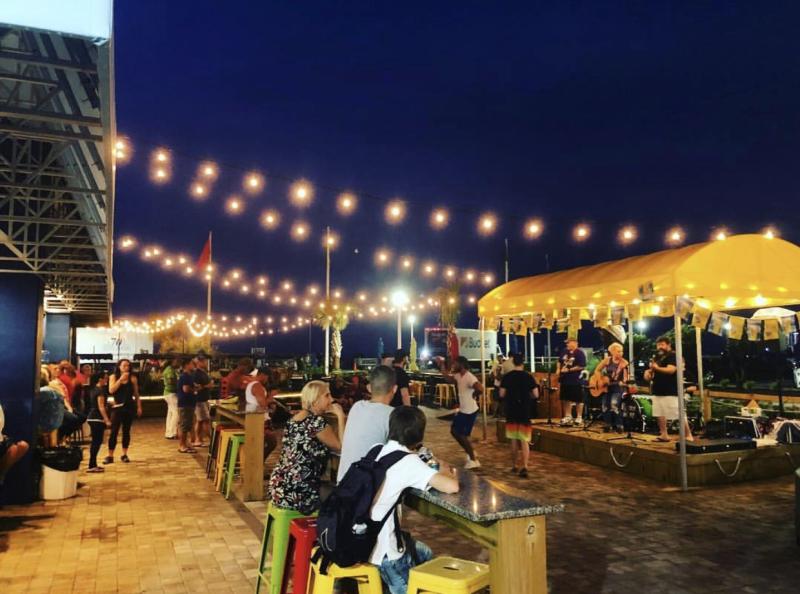 @ocean27_vb, Instagram
The Shack on 8th and Ocean 27 are both fully open-air bars at the Virginia Beach Oceanfront, making them both local favorites when it comes to refueling with a cold drink after a day at the beach. Stocked with lawn games like corn hole, bocce ball, and giant beer pong, they are the perfect places to enjoy a few Orange Crushes, a signature Virginia Beach summer cocktail.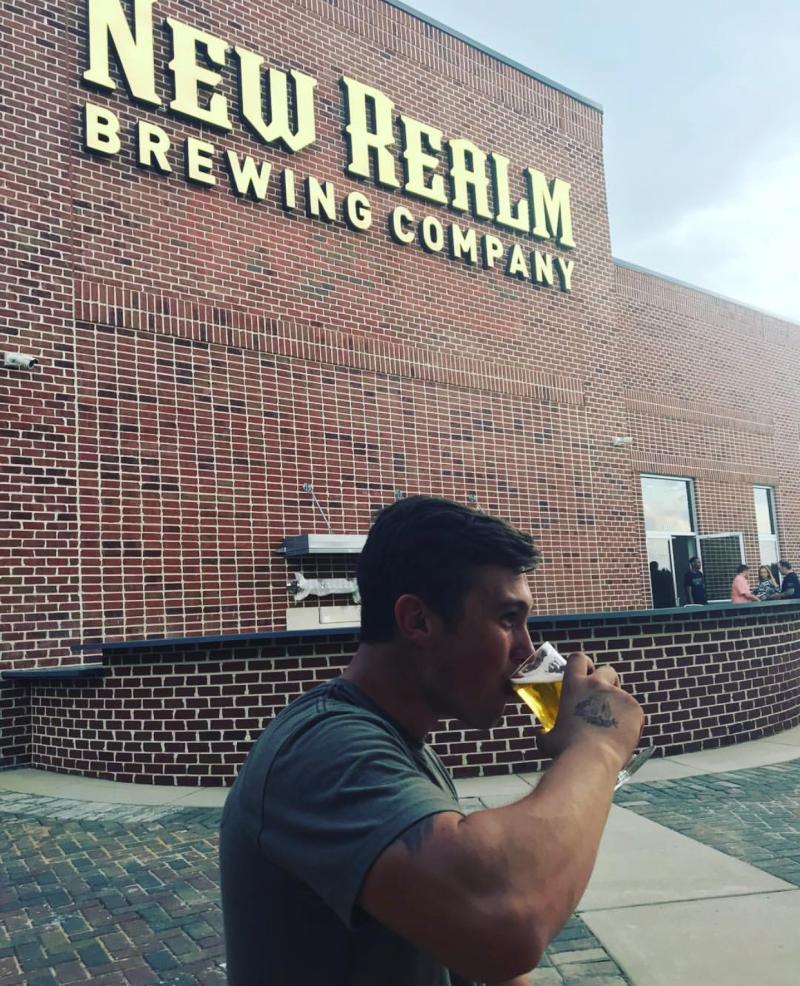 @k_strenn7, Instagram
Atlanta-based brewery, New Realm, recently opened the doors of their Virginia Beach brewhouse just south of the oceanfront. With 15 beers currently on tap, and three beers exclusively made in Virginia Beach coming soon, this is quickly becoming one of our favorite spots for a good beer. Their huge patio and lawn, with food trucks, cornhole, and Bocce ball courts make this is a must-try on a nice day.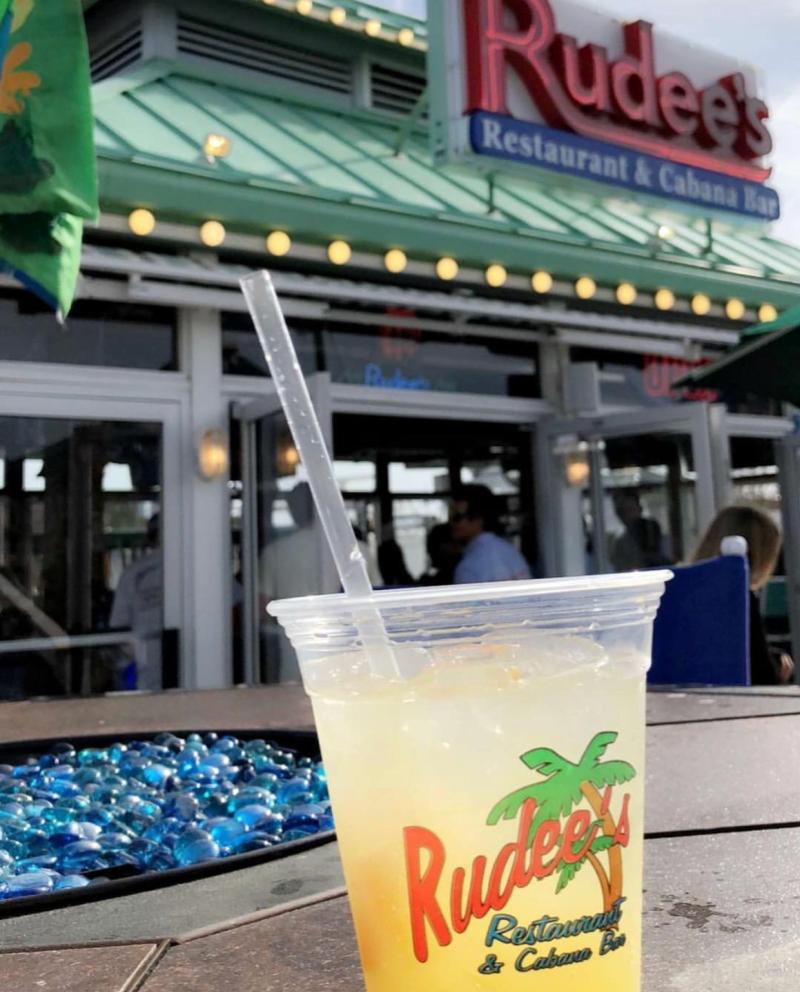 @rudeesvb, Instagram
Located in the fishing community and marina of Rudee Inlet, Rudee's is instantly recognizable by their Cabana Bar and outdoor dining, a haven of open-air seating known for the unique gliding tables overlooking the marinas. The Cabana Bar is a full-service outdoor bar that serves local brews and signature cocktails around fire-pit tables, meaning on nice nights you may want to get there early because they fill up fast.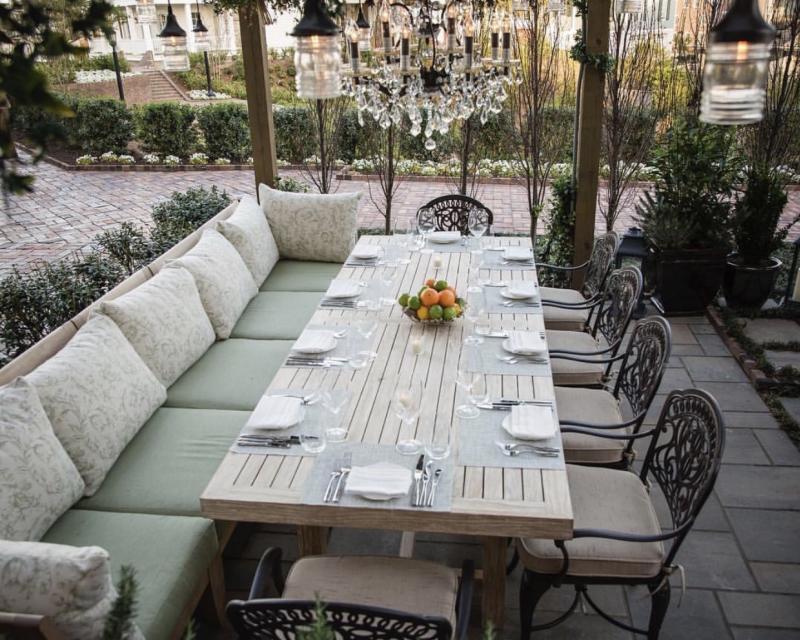 @becca_cavaliervb, Instagram
Whether staying at the Oceanfront District's newly-restored Cavalier Hotel or not, don't miss out an evening dining at Becca, the hotel's modern farm to fork restaurant offering decadent American fare crafted from the freshest local ingredients. In fact, many of Becca's ingredients are grown in their on-site garden, which also features a grand stone fireplace and views of the Atlantic Ocean, making it a great place to enjoy a cocktail outside. Their fresh, garden-inspired cocktail menu uses seasonal ingredients that, when combined with the views, make for a must-try Virginia Beach experience.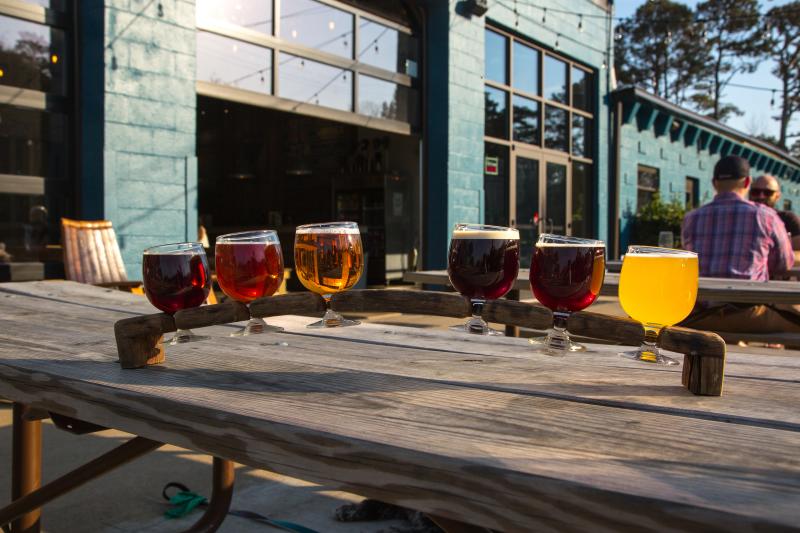 Commonwealth, a favorite local hangout among the Chic's Beach crowd, is draining their taps out of an old renovated firehouse. This place is open and inviting, and offers ample outside seating, with food trucks, corn hole, string lights and a friendly neighborhood atmosphere. Commonwealth is also pet-friendly, so bring the pups and stay awhile.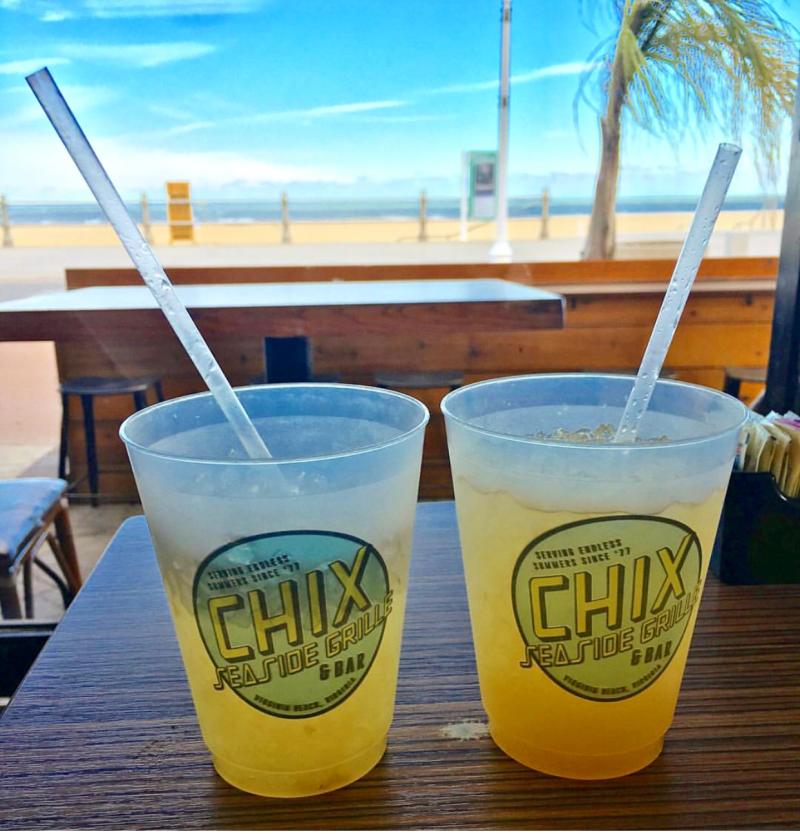 @debbielou17, Instagram
Chix has been a staple at the heart of the Virginia Beach Oceanfront for 40 years. Chix is one of the Oceanfront's most popular spots, and the ocean views and ample outdoor dining are a big reason why. While you can't go wrong with an Original Crush, we also love their fresh-squeezed shandy - with fresh-squeezed lemons, organic agave nectar and draft lager. It's the perfect drink to enjoy at the beach. 
@virginiaflair, Instagram
Mermaid Winery is the first urban winery in the state of Virginia, with their grapes sourced from premier vineyards in Virginia and California. They also have over 800 wines from around the world that you can taste, too. Mermaid's huge covered patio, with fire pits, couches and cafe tables, pairs perfectly with an easy-drinking glass of vino on a warm afternoon.  
Cover Image: @theflyingpigfoodtruck, Instagram