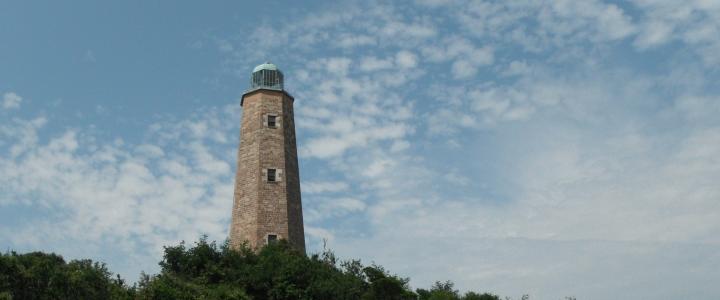 Cape Henry Lighthouse, Fort Story, VA
As the landing site for our country's first settlers, and only about an hour away from the Historic Triangle of Yorktown, Jamestown and Williamsburg, the foundations of our country began right here. With a multitude of historic sites to explore, bring the family along for a historic day together in Virginia Beach.
Begin your day the right way with breakfast at Doc Taylor's at the oceanfront. The old seaside doctor's office is cranking out delicious diner-style breakfast favorites that will get you off on the right foot. Let your breakfast settle as you explore the resort area's most historic buildings, the Virginia Beach Surf and Rescue Museum, the Atlantic Wildfowl Museum and the "Grand Dame of the Shore," the Cavalier Hotel.
Next, make your way down to Pungo for a beacon of aviation history at the renowned Military Aviation Museum. Take in the largest collection of WWI and WWII-era planes that have all incredibly been restored to flying condition.
Jump into the afternoon by exploring some of VB's most historic homes, including the Adam Thoroughgood House, Francis Land House, Adam Keeling House and the Lynnhaven House, then grab some beers at Commonwealth Brewing Company, an old firehouse-turned-brewery. With a rotating food truck lineup, get a bite to eat while you're at it.
Finish out your afternoon by retracing the steps of our forefathers at First Landing State Park. Head over to Fort Story to check out the First Landing Cross, which commemorates the first settler's arrival, and climb up the 191 steps of the historic Cape Henry Lighthouse, the first lighthouse authorized by the U.S. Government in 1792. The climb may be hard, but the view from the top is well worth it.
Top the evening off with a sunset walk along the Chesapeake Bay where legend has it, Blackbeard buried his plundered treasure before fleeing incoming Navy ships!
Before visiting Cape Henry Lighthouse, be sure to read additional information on location, arrival, and rules and regulations.