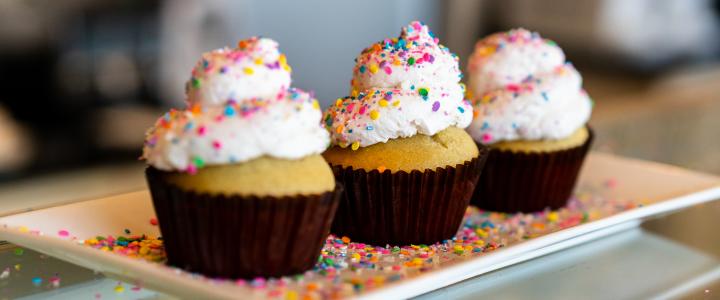 There's an abundance of tasty food to experience throughout each of our seven unique districts, from the Chesapeake Bay District to Pungo. When it comes to bakeries, there's no exception. Here are our favorite bakeries throughout Virginia Beach to pick-up some seasonal, fresh-baked goodness. 
Inland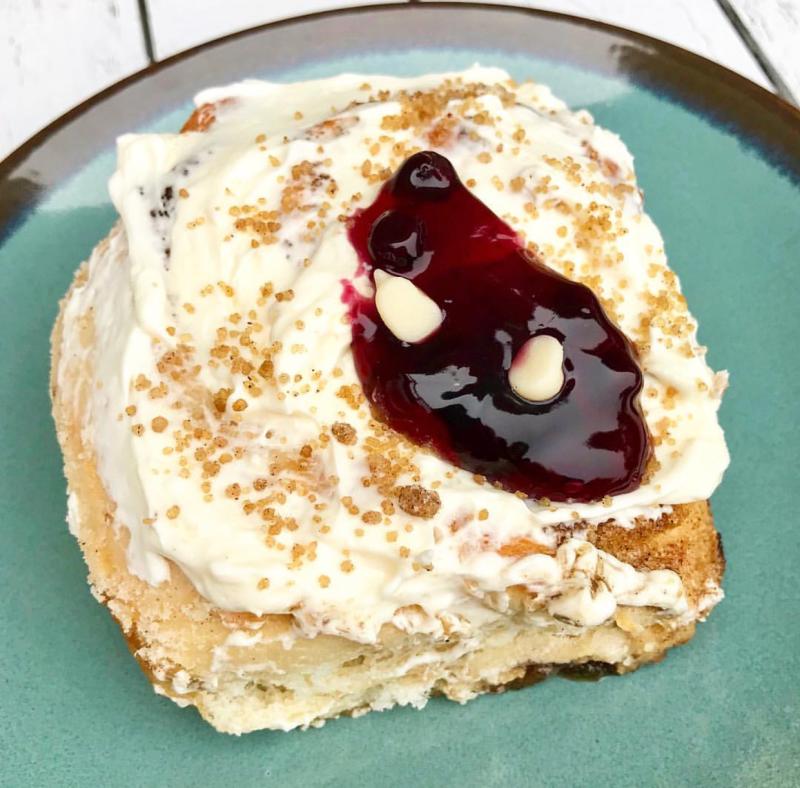 @laurens.plate, Instagram
Don't let the name full you, My Vegan Sweet Tooth, ranked in the top 20 worldwide for vegan restaurants and bakeries, is a must-visit for vegans and non-vegans alike. With scratch-made donuts, cookies, bagels, cupcakes, sandwich bread, whoopie pies and more, the options here are endless and they're all winners. If you only try one thing though (which, in our opinion, is not enough), make it their award-winning cinnamon buns, which have been named as the area's best cinnamon rolls, vegan or otherwise. You can even pick-up fresh-baked vegan treats for your pet! 
Oceanfront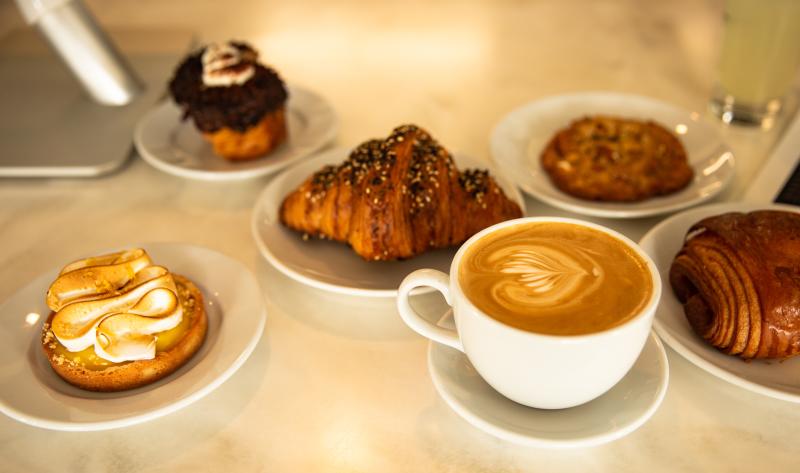 May's Parlor is a new bakery at the Oceanfront cranking out sweet and savory treats using locally-sourced dairy, meats, cheeses, and produce, whenever available. We're a huge fan of their chocolate croissants and any of their creative "cruffins," which come in both sweet and savory varieties. Don't leave without trying their Seasonal French Macarons, using fresh, local ingredients. Their most recent was their "Back Bay Brewing Co. Strawberry & Basil Beer" Macarons, using Back Bay's Farmhouse Brewing's Strawberry & Basil Saison, brewed right here in Virginia Beach! 
ViBe Creative District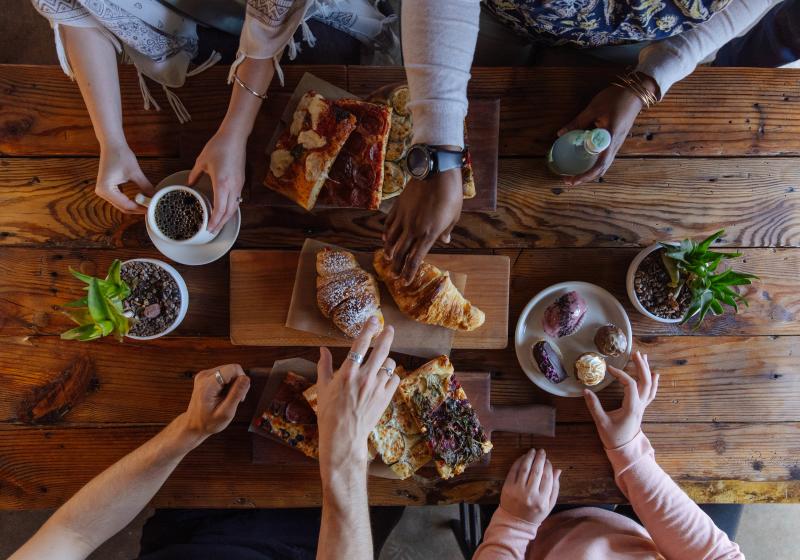 This spot in the ViBe Creative District is a bakery by day, and a pizza joint by night. They use seasonal, organic, local and fresh ingredients in everything they make, and it's obvious in every savory bite. Using the traditional baking method of slow fermentation, rather than quick-rise yeast, everything made here, including homemade biscuits, sourdough bread, cupcakes, and cookies are fresh, local, and delicious. Come in, grab a slice or two, a glass of wine or a cold craft beer, and enjoy it out on their patio picnic tables.
Sandbridge

@kjoyeatsanddeetz, Instagram
Featured on the Food Network's show "Diners, Drive-ins, and Dives," Rigoletto is serving-up a little bit of Italy in every bite. With items like sweet brioche buns, rainbow layer cake, cannolis, lobster tails, butter cookies and more, this place is everything you need to cure that nagging sweet tooth. They also make made-to-order cupcakes and cakes, perfect for special occasions.
Chic's Beach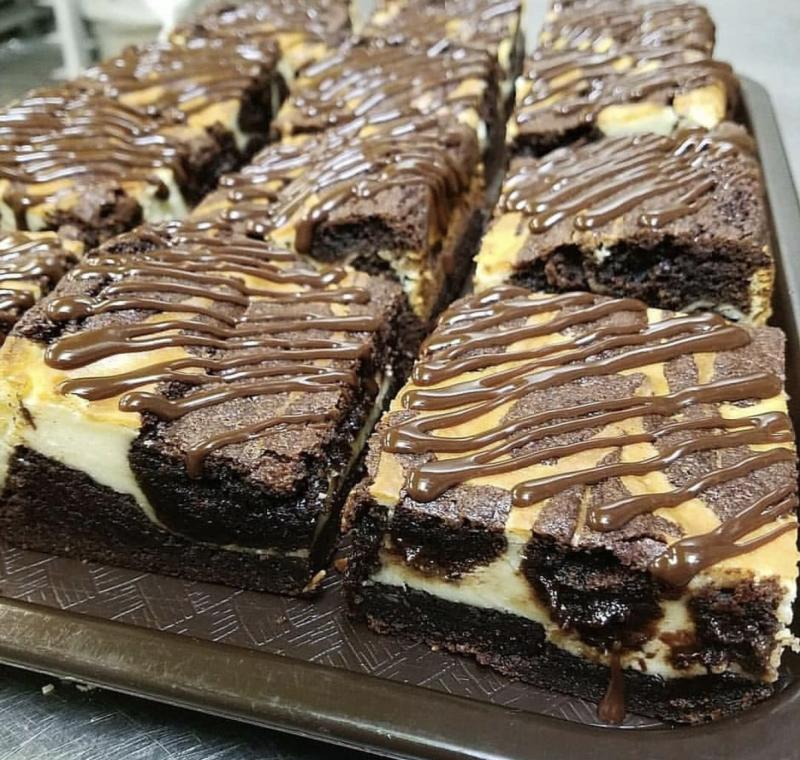 @flourchildbakery, Instagram
Owned by a mother-daughter duo, Flour Child Bakery, makes everything from scratch, sourcing ingredients locally whenever possible. To ensure freshness, everything is baked in small batches, so if you want more than a half-dozen of anything, be sure to call ahead. The old school attention to detail is evident in everything you order here, including the classics like cookies, cupcakes, scones, brownie bites, seasonal mini pies, and more. We absolutely love the huge variety of cake pop flavors, too, with the selection constantly being updated.
Pungo

@beeandthebiscuit, Instagram
Operating out of a charming 1919 cottage in the Pungo Agricultural District, The Bee & the Biscuit is one of our favorite places to go for a heart southern breakfast. It's no wonder their house-baked items, local flaky, buttery biscuits and Fresh Pie of the Day are an absolute must. You also can't go wrong with any of their layered mason jar desserts, like salted caramel brownie or peaches and cream, especially when ordering to-go. Wash it all down with a delicious iced hazelnut vanilla latte.