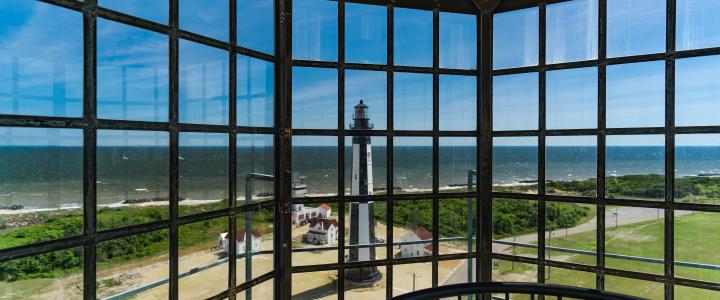 While there are seemingly countless reasons to visit Virginia Beach, there are some things you can only have in our coastal city. Here are some of our favorite unique experiences that you can only have in Virginia Beach.
With our unique military history, and as the home of many of the country's largest, most-crucial military bases today, it's no secret that the Navy plays a big role in our maritime environment here in Virginia Beach. For an in-depth look at this unique operation, as well as a detailed explanation of our area's military history, it doesn't get much better than Patriotic Excursions' Captain Jay, and his military RIBS (rigid inflatable boats), used today by the Navy SEALs.
Captain Jay provides commentary as well as patriotic music as you journey to visit the different bases in the area. These boats were made to go 30 mph+ in rough seas, handling even the choppiest of waters with ease, so don't expect a boring ride. This journey through our military culture is a thrill seekers delight, and you will definitely not stay dry as you'll skip and hop over the waves as you go. 
We'd take this tour for the thrills and military stories alone, but Jay is also an expert at getting you up close to the dolphins of the Bay, As these boats sit closer to the water, you can't beat the view. For an adventure around the entire coastline of Va Beach, from the Chesapeake Bay area to the Resort area at the Oceanfront, give Patriotic Excursions a call.
@physioyogaconcepts, Instagram
It's rumored that Virginia Beach's pristine surroundings and serene spot at the meeting point of the Chesapeake Bay and Atlantic Ocean led legendary mystic Edgar Cayce to choose this as the home for his wellness center, the Association for Research and Enlightenment (A.R.E.), a hub for all things holistic living. Ease in with an ocean-view meditation, inhale fresh air in their meditation garden, ponder a life question on the stone labyrinth, or get a Cayce-inspired massage at the spa. Try their signature Cayce/Reilly Massage, which blends Swedish, osteopathic, and naturopathic massage techniques to help stimulate the body and help you relax.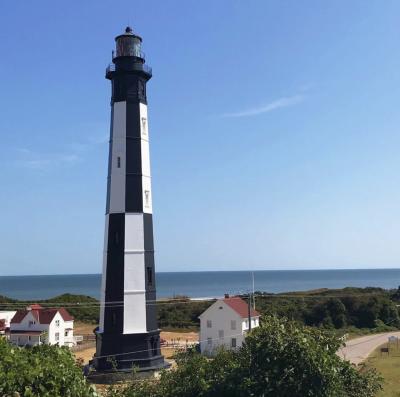 @clg_photos, Instagram
As the first federally approved construction project after the American Revolution, the Cape Henry Lighthouse, located on the active Fort Story Military Base is a pillar of our local and national history which you can explore first-hand.  Climb to the top of the lighthouse and take in an unimpeded view of where the Chesapeake Bay meets the Atlantic Ocean.
Before visiting Cape Henry Lighthouse, be sure to read additional information on location, arrival, and rules and regulations.

@vabchdoug, Instagram
This twenty-four foot, twelve-ton bronze statue that stands at the gateway to Neptune Festival Park on 31st Street, was created by acclaimed Richmond-area sculptor, Paul DiPasquale. Reigning over the Virginia Beach Boardwalk, the Roman God of the Sea is one of our most popular photo opportunities at the oceanfront. To capture the perfect photo, we'd recommend paying him a visit at sunrise.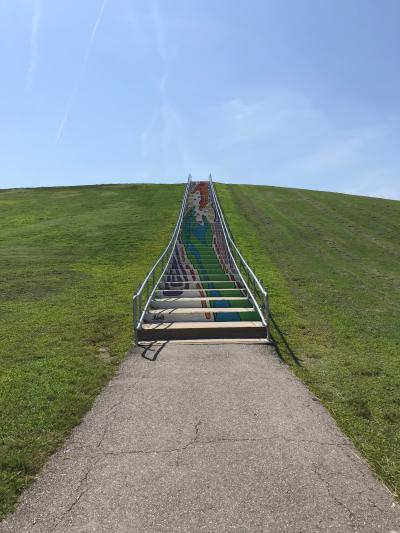 The world-renowned Mount Trashmore Park encompasses 165-acres and is comprised of two man-made mountains, two lakes, two playgrounds, a skatepark and vert ramp, and multi-use paths. The main mountain, Mt Trashmore, now 60 feet in height and 800 feet long, was created by compacting layers of solid waste and clean soil. Recognized for its environmental feat, this former landfill features a water-wise garden that boasts xeriscaping, where you can enjoy a beautiful garden that requires minimal water.
The park also features a smaller mountain, Encore Hill, and two lakes. Lake Windsor (located along South Blvd.) is brackish water fed by Thalia Creek. Lake Trashmore (located along Edwin Drive) is freshwater and hosts various species of fish.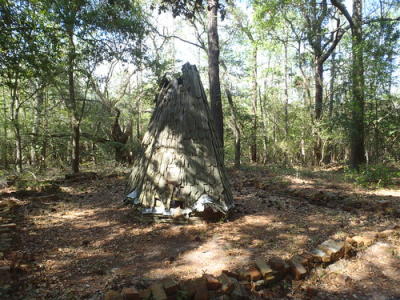 Photo Credit: https://www.dcr.virginia.gov
Located at the south end of False Cape State Park, near the North Carolina border, Wash Woods is an abandoned settlement that has been unoccupied since 1930. While legend has it the unincorporated town was originally settled by survivors of a shipwreck off the Atlantic Coast centuries ago, by the 20th century Wash Woods was inhabited by fishermen, farmers, hunters and lifesavers who worked the town's lifesaving station. Today, some remnants of the town still remain, including the steeple of the Methodist Church, and can be explored while hiking or biking through False Cape.