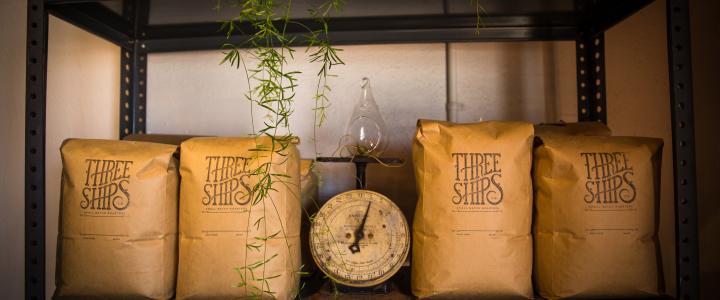 When you only have 48 hours to spend in Virginia Beach, you have to be strategic to make sure you can try some of the best eats in town in a short amount of time. Here are some of our top spots to eat your way through town in true Va beach fashion.



DAY ONE


 
Proudly serving up locally-roasted Three Ships Coffee, this place does it with style. They also have a great selection of bourbon, you know... if it's going to be that kind of day.
 
You can basically get any breakfast food you want here and they do it right. You can't go wrong with the Citrus Pancakes which were featured on the Food Network's Diners, Drive-Ins, and Dives, but sometimes we just go for the Citrus Signature Homemade Bloody Marys.
 
If you're here during the colder months, or really any time of year, stop in for a cup of one of the homemade Soups du Jour, which change daily. Yes, we're telling you to go get a cup of soup in Virginia Beach. You can thank us later.
 
Unbeatable burgers and more bourbon out of a small, cozy speakeasy in the Resort Area. Need we say more? Oh, and 1:30 is definitely not too early for a Manhattan here.
 
Seafood done to perfection in an old seaside cottage. This is what you came for, right?
 
You can't come to Virginia Beach and not try an orange crush - freshly squeezed oranges, vodka, orange liqueur, and a splash of lemon-lime soda. It's paradise in a cup and Waterman's did it first.



DAY TWO


 
The name speaks for itself.
 
This is some serious can't-miss comfort food. Being the ostreophiles (look it up) that we are, we'd go with the Bay Local Bennie, which is topped with fried oysters, poached eggs, and bacon. No matter what you get, throw in a side order of tots.
 
Another great spot for some orange crushes, this outdoor eatery offers up an unbeatable view of the Lynnhaven River.
 
With a huge selection of sandwiches and local sides, Taste is the perfect stop for a soul-satisfying lunch. We like the Hilltop with extra house dressing - simple and delicious. Pro tip: take it to-go for the perfect picnic at nearby Chic's Beach.
 
3:00 P.M. -

Sonoma Wine Bar & Bistro
You want a large selection for an afternoon glass of wine? Done.
 
6:00 P.M. - The Landing
Fine dining at it's finest. You really can't go wrong with anything on this expertly prepared menu which puts an emphasis on fresh, local ingredients. For a nice night out, look no further.
 
Gringo's Tacos make for the perfect late night snack. Pair that with the fact that they're located directly next to one of our favorite local breweries, and we're sold. Try a fish taco and wash it down with the appropriately-named Gringo Cerveza.