Christmas 2019
As we head into the last month of the year, we shift our focus to one of our favorite times of the year in Virginia Beach. While we are known for our miles of beaches and summer fun, Christmas time is a wonderful time to visit our coastal city. Filled with twinkling lights, great food, and cheerful music, there is no shortage of ways to get in the holiday spirit in Virginia Beach.
BayPort Credit Union Holiday Lights Merry Mile
November 22 - December 31
Virginia Beach Boardwalk

@iamanar92, Instagram
This festive drive-through light show features a twinkling journey into nautical, holiday, and adventure lands – all along the beautiful Virginia Beach Boardwalk, from 8th Street to 22nd Street.  Guests can tune their car radio in to hear holiday music synced with the light show, as they drive through festive fish, jumping dolphins, and frolicking porpoises, as well as Santa and his elves and much more. The Holiday Lights Merry Mile is open nightly 5:30pm-10pm, Sunday through Thursday, and 5:30pm-11pm, Friday-Saturday.
December 6-8, 13-15, 20-22
Town Center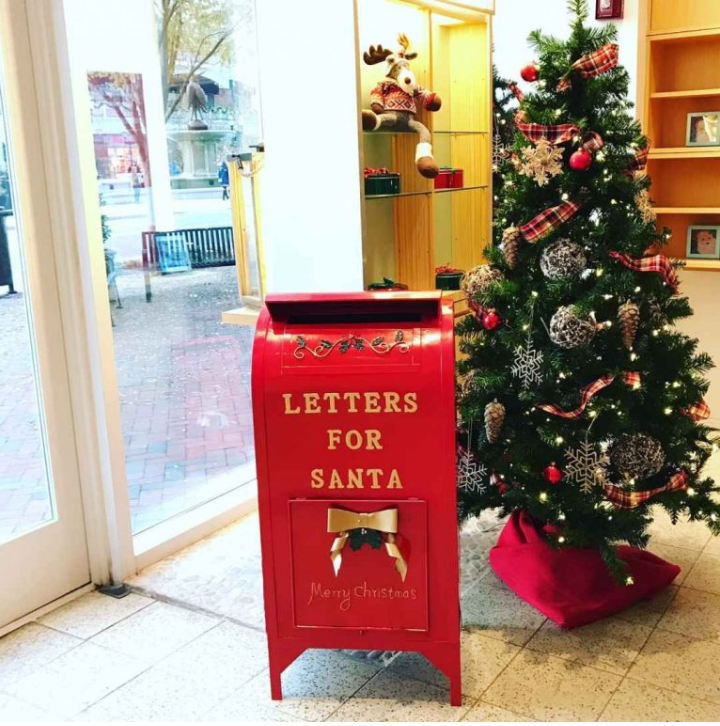 @towncenterofvirginiabeach, Instagram
Santa's Cottage in the Fountain Plaza at Virginia Beach Town Center, is the perfect place this holiday season for family fun. Make a festive craft, send a letter to the North Pole, and enjoy complimentary gift wrapping! This kid-friendly activity is free, open to the public, and the perfect way to get into the holiday spirit!
CBN Christmas Village
December 5-7 and 12-14
CBN Grounds and Regent University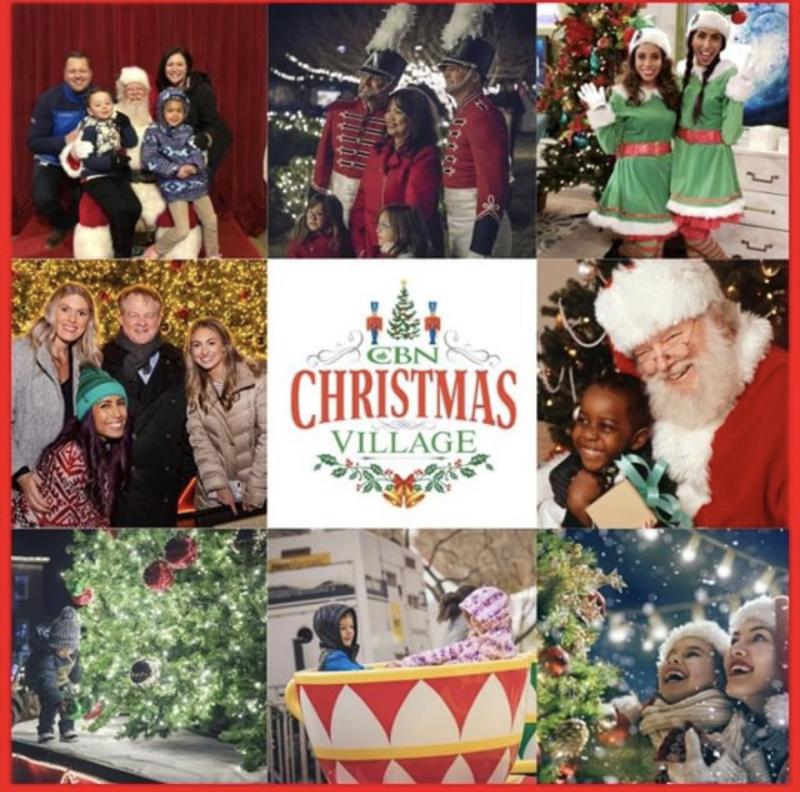 @cbnchristmasvillage, Instagram
Experience the festive traditions of the Christian Broadcasting Network with the whole family this month.  The Village is free and open to the public, and features a Christmas marketplace, live Nativity, Santa's Cottage, special Christmas entertainment, a dazzling Christmas tree and light display, antique cars, carriage rides, and other festive rides and attractions. Guests can also take part in the CBN Christmas Village Quest, a self-guided scavenger hunt quest through the event grounds!
Holiday Parade at the Beach
December 7
Virginia Beach Oceanfront
@liveonatlantic, Instagram
The Holiday Parade at the Beach kicks off the holiday season each year at the Virginia Beach Oceanfront. Featuring giant balloons, student marching bands, flashy floats, equestrian units, fire trucks, dancers and more, it's sure to be a dazzling and entertaining night of fun for everyone! Best of all, Santa Claus will make his debut appearance and greet all the boys and girls as the parade makes its way down Atlantic Avenue. Catch the parade traveling from 15th Street to 25th Street.
December 13-14
Lynnhaven House Colonial Education Center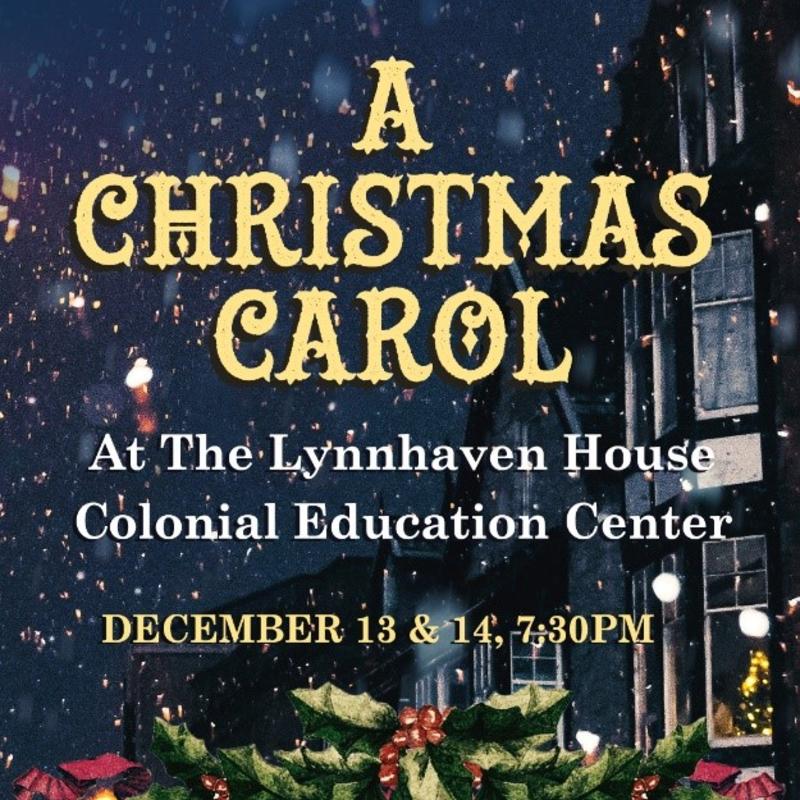 For two nights only, audiences can experience "A Christmas Carol" like never before with Virginia Commission for the Arts actor, John Hardy. From the first moment of the play until the last, this nationally acclaimed actor never leaves the stage and he never changes costume! How then does he manage to portray over 40 characters? Defining characters through variations of voice, accent, mannerisms and physicality make for a mesmerizing experience as audiences witness both subtle and dramatic transformations throughout the presentation.
2019 Surf-n-Santa Expo
December 14 - 15
Virginia Beach Boardwalk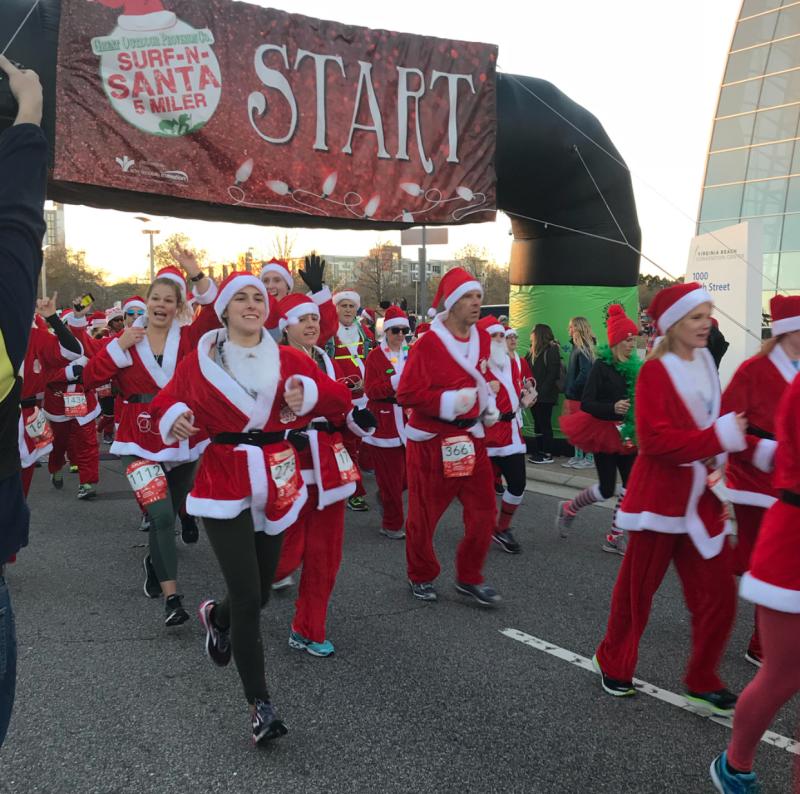 @jandaracing, Instagram
From J&A Racing comes one of our healthiest annual holiday traditions, the BayPort Credit Union Surf-n-Santa 5 Miler, presented by Bon Secours In Motion. Participants can choose between a 5-piece Santa suit or an official race shirt during registration to prepare them for their run through a nautical holiday wonderland along the Atlantic Ocean. The event is held at twilight along the Virginia Beach Boardwalk so runners can enjoy the Holiday Lights Merry Mile and a festive evening filled with holiday spirit. All participants are invited to the post-race party inside the Virginia Beach Convention Center featuring live music, brews from Samuel Adams, and other goodies.
Virginia Symphony Orchestra Holiday Pops!
December 15
Sandler Center for the Performing Arts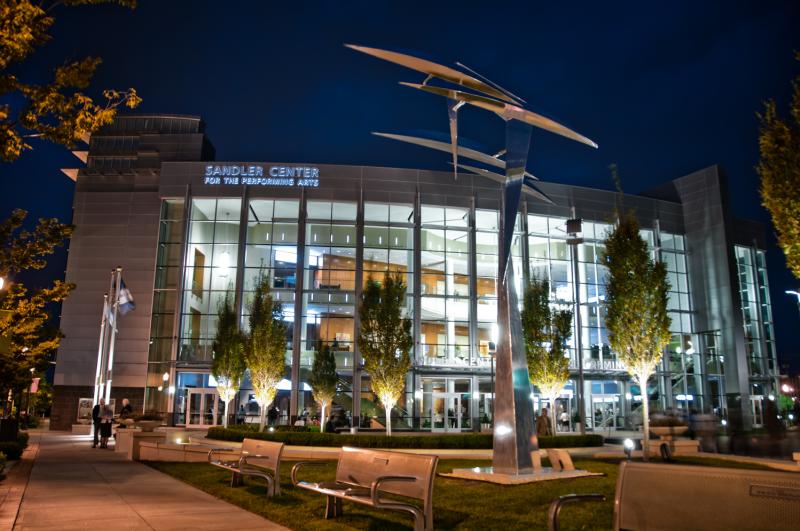 Join the Sandler Center and the Virginia Symphony Orchestra for the must-see holiday tradition of the season. Get into the Christmas spirit with seasonal songs and traditional carols delivered to perfection by the VSO and featured guests. This concert will have all the holiday fun you've come to expect -- and may even feature a festive surprise or two!