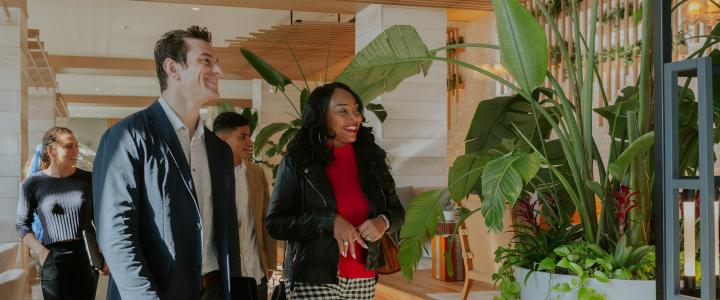 It's to be expected that the Virginia Beach Convention & Visitors Bureau staff are well-versed in helping you design and book your next event in the coastal city. But it's more than their job, it's their livelihood. The majority of the team has 15+ years of local hands-on knowledge of booking meetings, conferences, conventions, reunions and more in a variety of spaces including the LEED® Gold certified Virginia Beach Convention Center.
"Virginia Beach is also our home," says Sally Noona, director of convention sales & marketing. "We really love it here and take pride in sharing our personal expertise of venues, local attractions and more. We're proud to be the resident experts who can help create memorable experiences for your group."
In an evolving travel environment, trust is the hallmark of a meaningful relationship and the basis for a successful event. Meeting and event planners will find both in Virginia Beach, where our tenured staff are renowned for their commitment to their clients and depth of local knowledge. Let us show your group how to "live the life" in Virginia Beach!