What better way to enjoy the arrival of warm sea breezes and starlit nights than to dine outdoors in Virginia Beach?
Numerous restaurants at every price point offer al fresco dining with a spectacular variety of cuisine, atmosphere, and location to satisfy virtually any taste. Whether your group gathers for lunch or dinner, they're sure to enjoy a superb dining experience at any of these locals' favorites:
Surf Rider Grill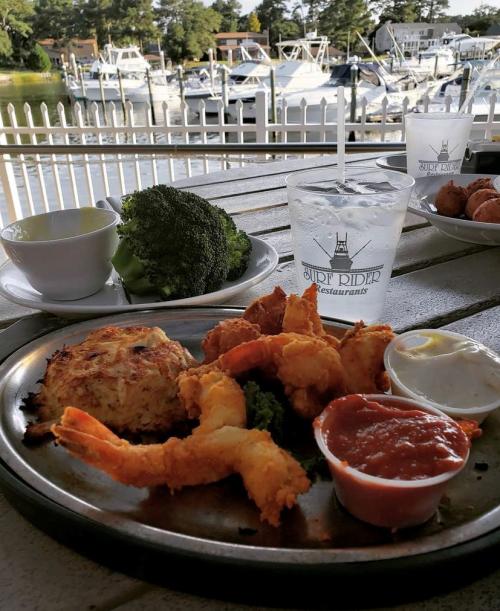 @killin_it_vb, Instagram
Surf Rider Grill offers homestyle seafood selections in a casual dockside location. It's spacious and comfortable for lunch or dinner and can host groups of all sizes.
Orion's Roof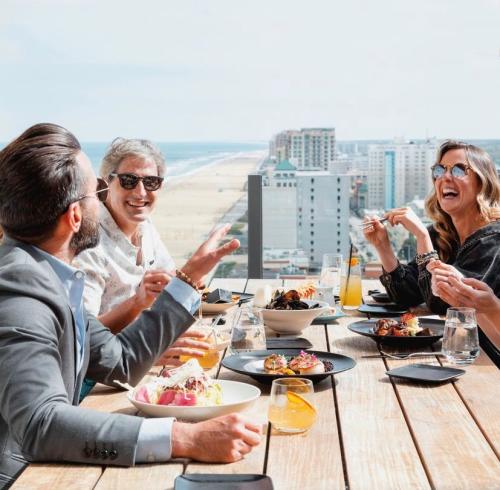 @orionsroofvb, Instagram
Orion's Roof sits high atop the Marriott Virginia Beach Oceanfront hotel. Unmatched panoramic views complement lunch and dinner selections from a modern, refined menu of Asian-fusion cuisine.
Rudee's Restaurant and Cabana Bar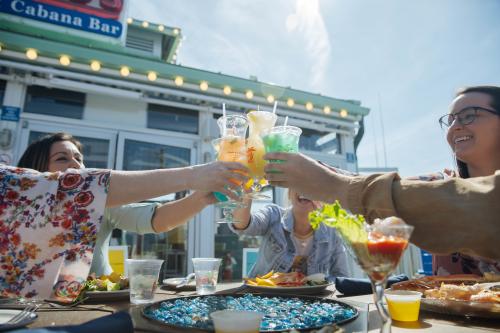 Rudee's Restaurant and Cabana Bar features fresh, inexpensive casual dining dockside. Lunch and dinner are served in a separate al fresco pavilion featuring popular glider tables and seasonal fire pits.
Terrapin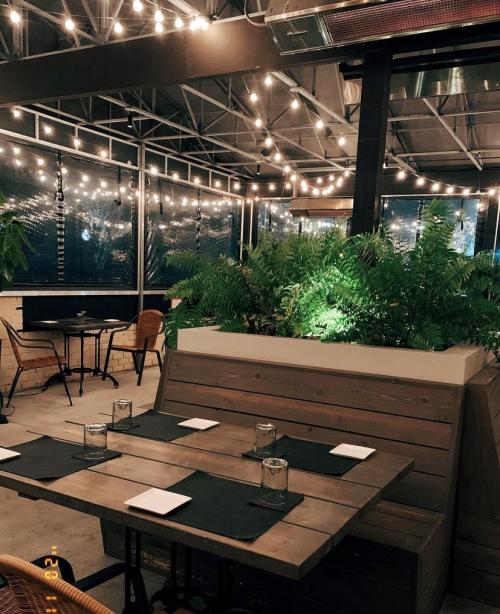 @terrapinrestaurant, Instagram
Terrapin is the AAA Four-Diamond restaurant of acclaimed James Beard Chef Rodney Einhorn. Dedicated to supporting sustainable organic farmers and local watermen, the restaurant's terrace provides a memorable dinner setting.
Steinhilber's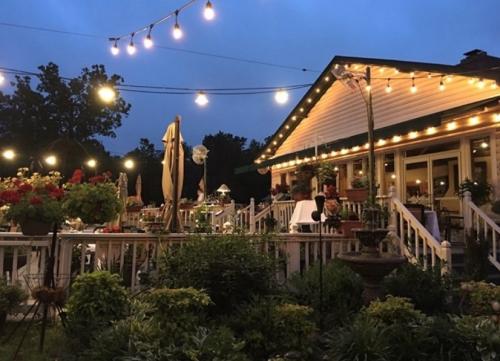 @steinhiblers, Instagram
Steinhilber's is the oldest, continuous restaurant in eastern Virginia. Famous for its fried shrimp since 1939, dinner is served nightly on the banks of the Lynnhaven River with lunch and Sunday brunch on the weekends.
Eurasia Cafe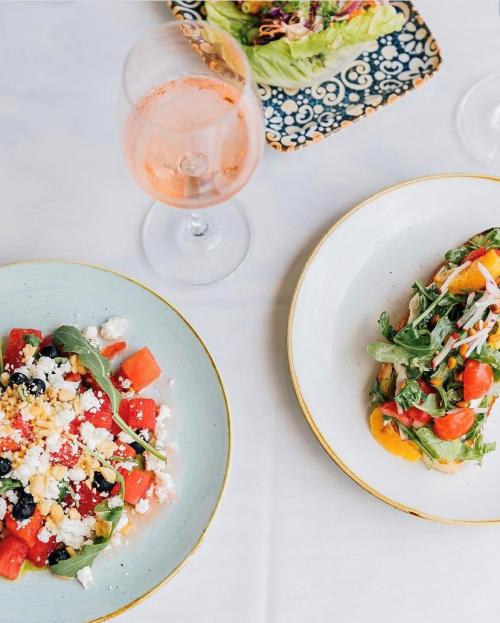 @tsgtidewater, Instagram
Eurasia Café specializes in gourmet regional fare using fresh, locally-sourced ingredients. Outdoor patio dining is available for lunch and dinner.
Quirks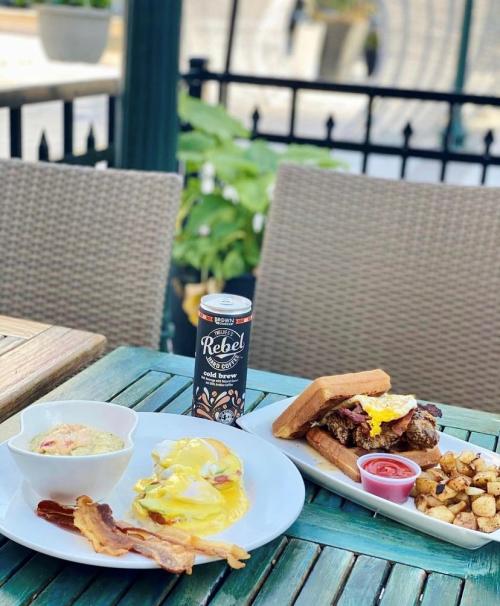 @towncenterofvirginiabeach, Instagram
Quirks is great for casual-but-upscale entertaining and unwinding. Lunch and dinner selections are highlighted by its "3B" menu: burgers, burritos and beer.
The Tin Cup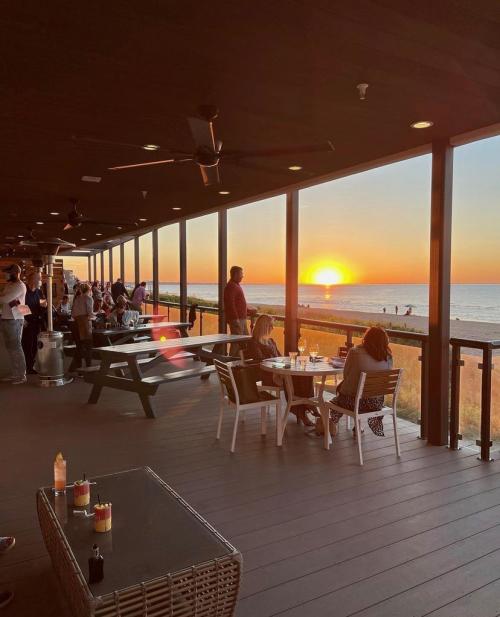 @tincupvb, Instagram
The Tin Cup serves up creative coastal cuisine with stunning water views. Nightly dinner, weekend lunch and Sunday brunch also are available picnic style on the hotel's private Bayfront beach.
Bubba's Crabhouse and Seafood Restaurant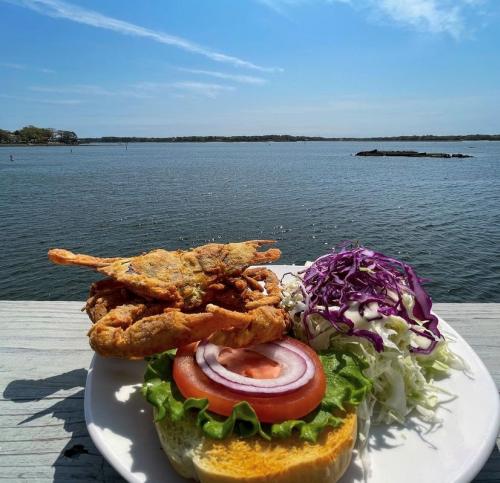 @bubbasvb, Instagram
Bubba's Crabhouse and Seafood Restaurant is family-owned for more than three decades and still serving some of the freshest seafood available. Bring your group to sit dockside for lunch or dinner, watch the boats unload their daily hauls and take home fresh catch from the market.
Calypso Bar & Grill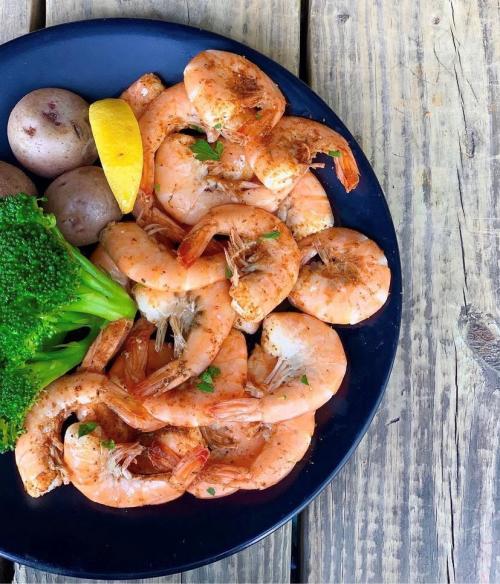 @calypsovb, Instagram
Calypso Bar & Grill serves a casual American menu daily for lunch and dinner with brunch on the weekends. It boasts the beach's largest covered deck and presents live entertainment.
The Porch on Long Creek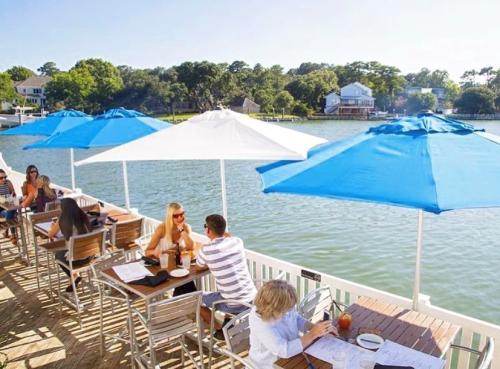 @theporch__, Instagram
The Porch on Long Creek is a celebrated seafood hall decked out in country club casual. Nightly dinners and weekend lunches are prepared in an open kitchen and served on a huge covered patio with a wraparound waterfront porch.
Beach Bully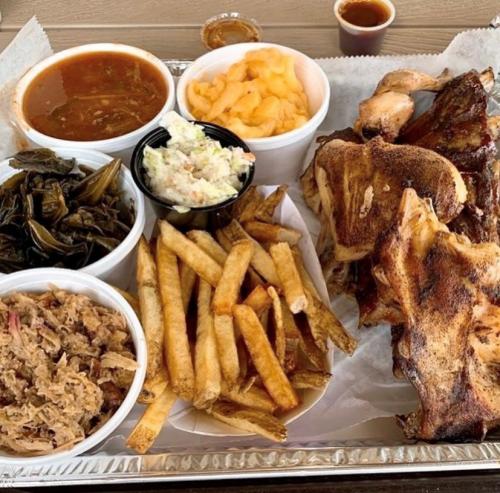 @yelpcoastalva, Instagram
Beach Bully handcrafts all the classic barbeque fixins to upgrade your lunch or dinner picnic to legendary status. Open daily, it offers plenty of rustic outdoor seating for any group.
Chick's Oyster Bar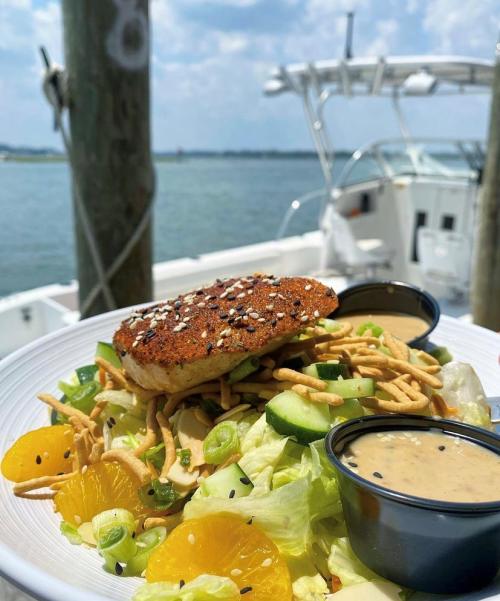 @chicksoysterbar, Instagram
Chick's Oyster Bar emits a traditional clam shack vibe validated by a simple seafood menu and endless parade of local boats. Open daily for lunch and dinner, its Marlin Club also offers a fun and festive setting for a large group meal.
Catch 31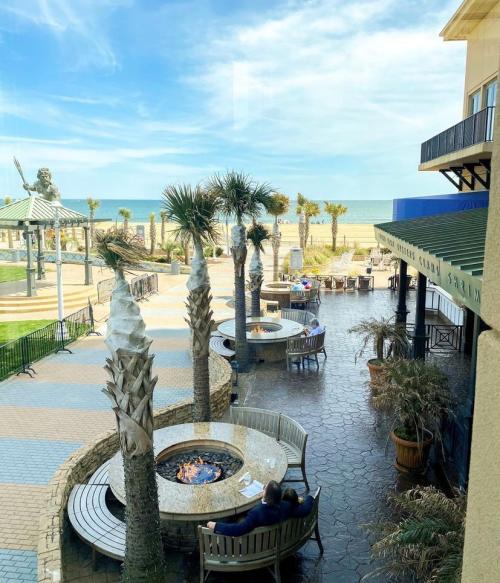 @catch31vb, Instagram
Catch 31 pairs Boardwalk and oceanfront views with delicious coastal cuisine including an incomparable raw bar. The upscale, casual restaurant patio is also prime viewing for live music performances in Neptune Park.
 
Blue Pete's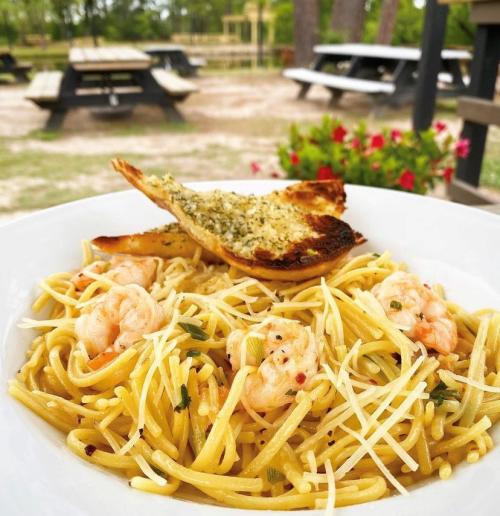 @bluepetesrestaurant, Instagram
Blue Pete's serves cozy steak and seafood-centric dinners and brunch in a natural waterfront setting with peaceful views of Back Bay.
Murphy's Grand Irish Pub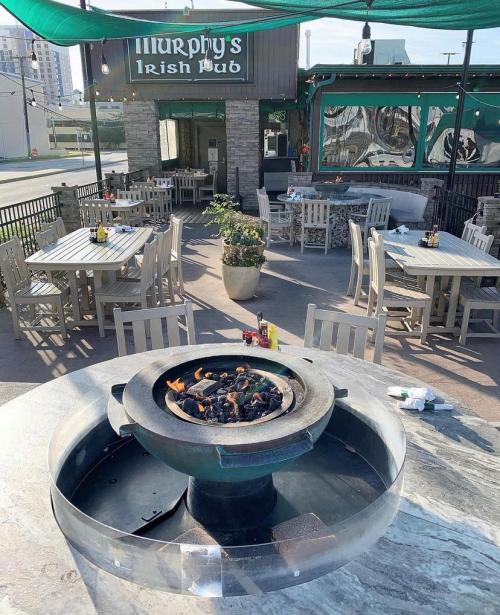 @murphysvb, Instagram
Murphy's Grand Irish Pub heralds traditional Celtic specialties complemented by local pub fare. Serving lunch and dinner every day of the week, its lively outdoor patio also hosts Irish and local entertainment.
Learn more about how you can bring your next meeting or event to Virginia Beach