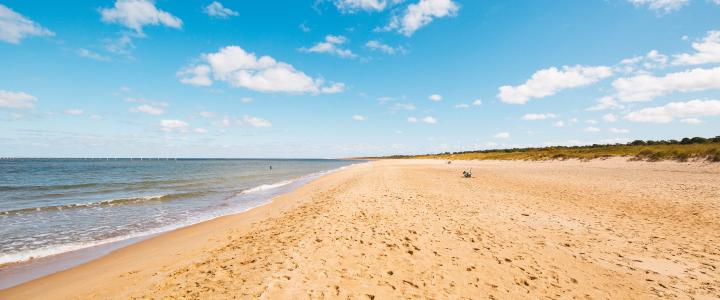 Team meetings, trainings, networking, trade shows, reunions –no matter why your group is gathering, one of the most memorable components of an in-person event is the dining experience. Food fuels both energy and creativity, and as business travel returns, meeting and group planners are encouraged to incorporate sustainability practices into their catering plan.  
Sustainability is the practice of meeting current needs without negatively impacting those of the future. From plant-based menus and portion size to attendee sourcing and disposal options, there are a myriad of ways to make smarter choices that deliver positive results for your event's food and beverage program. In an environment revered for its access to natural elements --including the Virginia Beach oceanfront and First Landing State Park, the commonwealth's most-visited state park-- the Virginia Beach Convention Center presents a variety of opportunities to incorporate sustainable choices in your next meeting plan.  
We may not all be ready to adopt a fully plant-based diet, but limiting animal-based proteins preserves resources and promotes a more balanced lifestyle that's also good for the planet. Chances are, by incorporating snack breaks into the day's busy meeting and activity schedule, you don't need to include as many courses or feature a large dessert on the menu. And remember that minimizing waste is just as important as product selection, and finding the right balance for your group is key. 
Working with a meeting partner who keeps sustainability in focus also can identify opportunities for your attendees to engage with local food sourcing options that double as team building or engagement activities. In Virginia Beach, consider oyster harvesting tours, charter fishing, visiting a you-pick farm or even selecting fresh produce from the Convention Center's raised bed gardens. 
Learn more about dozens of ways your next meeting can make a difference for following generations in a white paper [insert link] sponsored by the Virginia Beach Convention & Visitors Bureau. And tap our team's depth of knowledge on how best to incorporate and experience the flavors of our local food community while best serving the needs of your group.