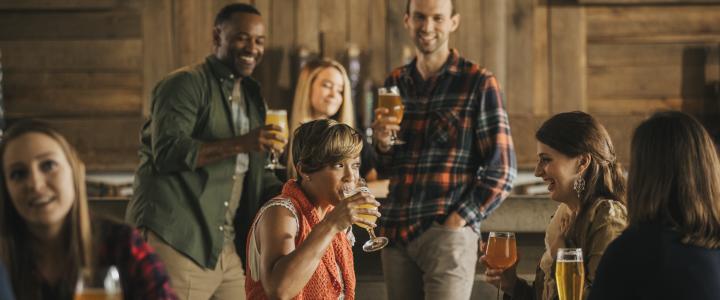 The ever-expanding craft beer scene in Virginia Beach is overflowing with unique flavors that we are proud to share with everyone who visits our coastal city. Whether you opt to explore the entire trail on your day off or hit up one or two of our breweries after your event, you can't really go wrong here if you love good beer. From juicy IPAs bursting with hops to complex barrel-aged sours, there's a beer, and a brewery, for everyone. The Virginia Beach Beer Trail is about celebrating all of our great local breweries and brews, from the Chesapeake Bay District to the Oceanfront, one pint at a time. Cheers!
Oceanfront
614 Norfolk Ave

(757) 531-7750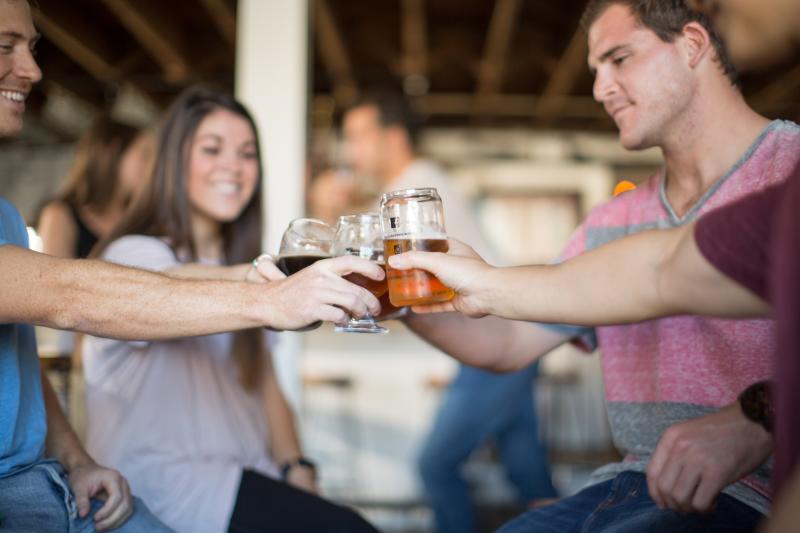 The Brewery
 
Back Bay Brewing is a favorite hangout for locals and is a great place to spend an afternoon sampling some small-batch brews. This cozy, laid-back brewery is brought to the next level by the rustic, industrial interior by Benevolent Design Co., a local company located nearby in the ViBe Creative District. This is the place to come to be treated like a regular and just have a good time.
Hours
 
Tuesday - Thursday: 3-10 pm

Friday-Saturday: 12 pm-12 am

Sunday: 2 pm-9 pm
Amenities
 
Family-friendly
Chesapeake Bay
 
2444 Pleasure House Rd

(757) 305-9652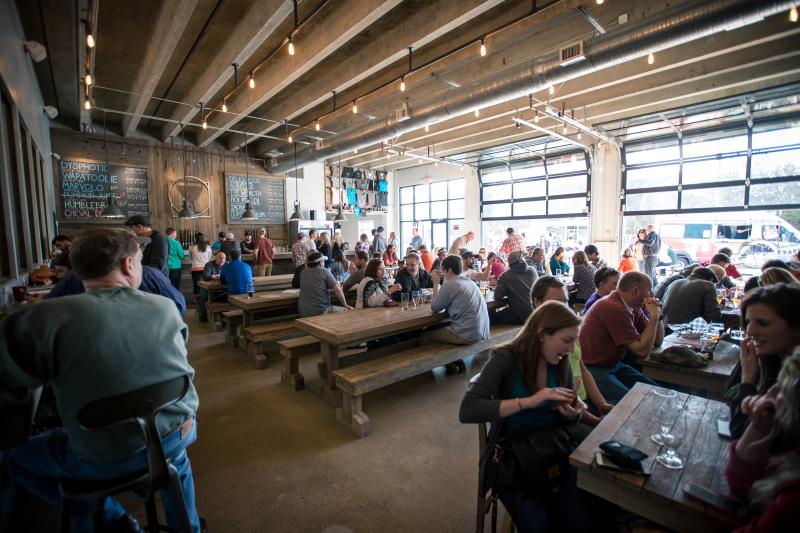 The Brewery

Like Back Bay Brewing Co., Commonwealth is also a favorite local hangout, but for the Chic's Beach crowd. Draining their taps out of an old renovated firehouse, this place is open and inviting, especially on nice days when they open the garage doors that lead to their outside seating. Come for the food trucks, patio space (where pets are welcome), corn hole, and friendly neighborhood atmosphere. Come back for the ever-changing selection of deliciously-creative, expertly brewed beers. You'll want to sample as many as you can here.
Hours

Monday-Wednesday: 3 pm-10 pm

Thursday: 3 pm-11 pm

Friday: 3 pm-12 am

Saturday: 11 am-12 am

Sunday: 11 am-9 pm
Amenities

Occasional food trucks

Family-friendly

Pet-friendly
Chesapeake Bay
2272 W Great Neck Rd #2268

(757) 502-4980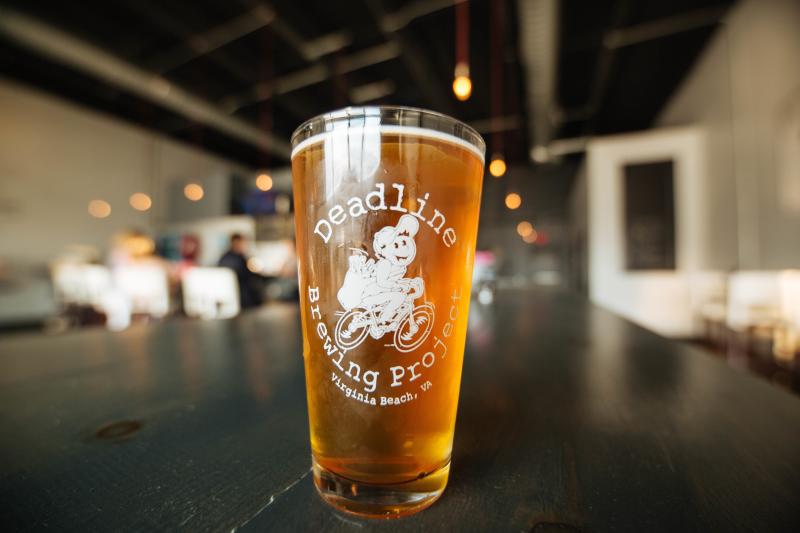 The Brewery

Deadline Brewing Project, located in the Chesapeake Bay district, is what happens when three friends in the news business (hence their name), go out for a few beers and spend the night discussing how fun it would be to open up a brewery together. With regular selections always available and new creations always in the works, it's always a good time to drop into Deadline for a cold one.
Hours

Thursday: 5-10 pm

Friday: 3-11 pm

Saturday: Noon-11 pm

Sunday: 11 am-5 pm
Amenities

Family-friendly
Home Republic Brewpub
Oceanfront
328 Laskin Rd
(757) 226-9593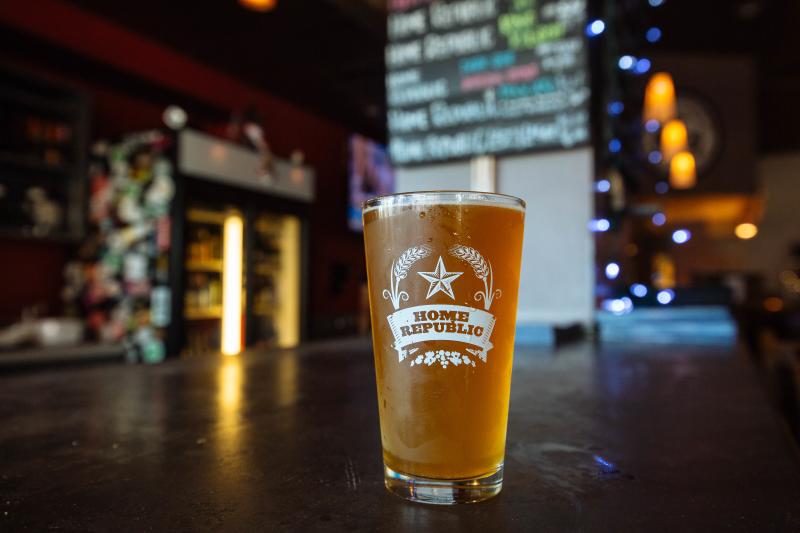 The Brewery

Home Republic is a restaurant and brewery located at the Oceanfront and is crafting some delicious brews. The laid back, pub-like atmosphere is exactly what you'd expect for a resort-area brewery and the beers certainly don't disappoint. Pro tip: the crispness of their King Kolsch pairs excellently with the richness of their fried mac 'n' cheese with gouda cream.
Hours

Monday-Tuesday: 4-10:30 pm
Wednesday-Thursday: 11 am-10:30 pm
Friday-Saturday: 11 am-11 pm
Amenities

On-site kitchen
Family-friendly
Chesapeake Bay
3025 Shore Dr
(757) 496-0916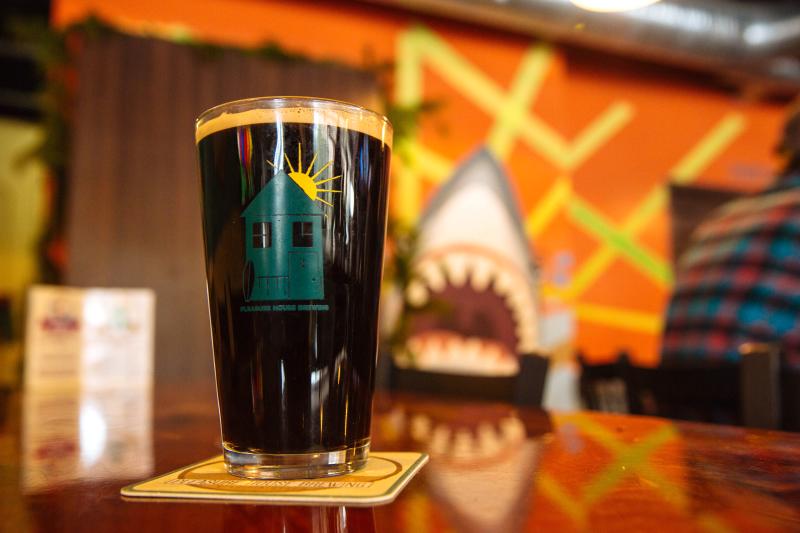 The Brewery

Pleasure House Brewing is what it would be like if you had friends who had a brewery in their house - and they were masters of making great beer. This place is unassuming, cozy, and just plain fun. Their beers are constantly changing and when they're out, they're out. Grab a glass, choose a game from the many they offer, and enjoy a night drinking good beer with good friends.
Hours

Monday-Thursday: 3-10 pm
Friday-Saturday: 12-11 pm
Sunday: 12-10 pm
Amenities

Family-friendly
Inland
1505 Taylor Farm Rd
(757) 563-2337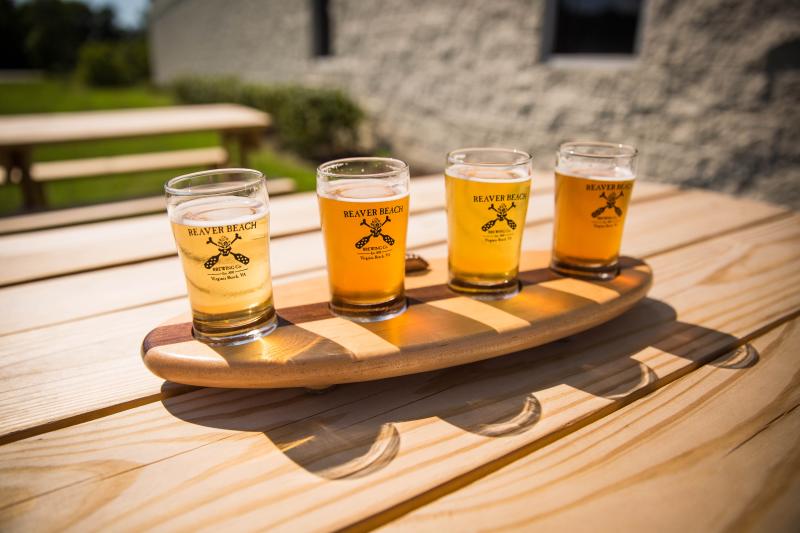 The Brewery

This cozy brewery is a favorite for many locals with its neighborhood bar-like atmosphere and delicious rotating beers. While all of their beers are worthy of a tasting, their sours deserve special recognition. Reaver Beach, owned and operated by a husband and wife team, specializes in hop-forward ales and wild fermentation in oak, and their expertise in these areas shines through. This place is cool, creative and just all around delicious.
Hours

Tuesday-Friday: 3-9 pm
Saturday: 12-9 pm
Sunday: 1 pm-6 pm
Amenities

Occasional food trucks
Family-friendly
Oceanfront
313 32nd St
(757) 624-3939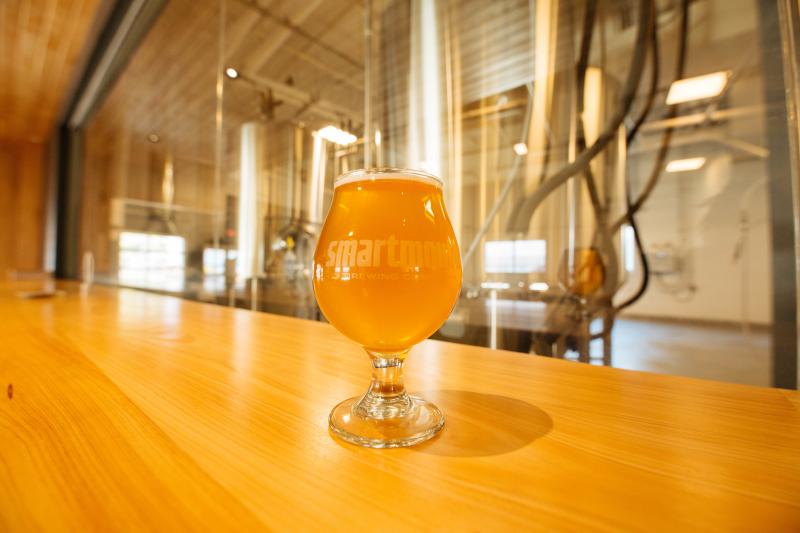 The Brewery

When Smartmouth Brewing Company, from nearby Norfolk, announced they were opening up a second location at the Virginia Beach Oceanfront, we could hardly contain our excitement, and they haven't disappointed. Their Pilot House is an old post office that has been fully renovated into a small-batch brewery with big, bold, flavorful beers. After a day at the beach you can drop in for the refreshing Alter Ego Saison or one of their creative limited or seasonal offerings, and enjoy it in their loading-dock-turned-outdoor-patio, where pets are welcomed and food trucks are often found.
Hours

Wednesday-Friday: 4-10 pm
Saturday: 12-10 pm
Sunday: 1-5 pm
Amenities

Occasional food trucks
Family-friendly
Pet-Friendly
Inland

1805 Laskin Rd
(757) 351-1326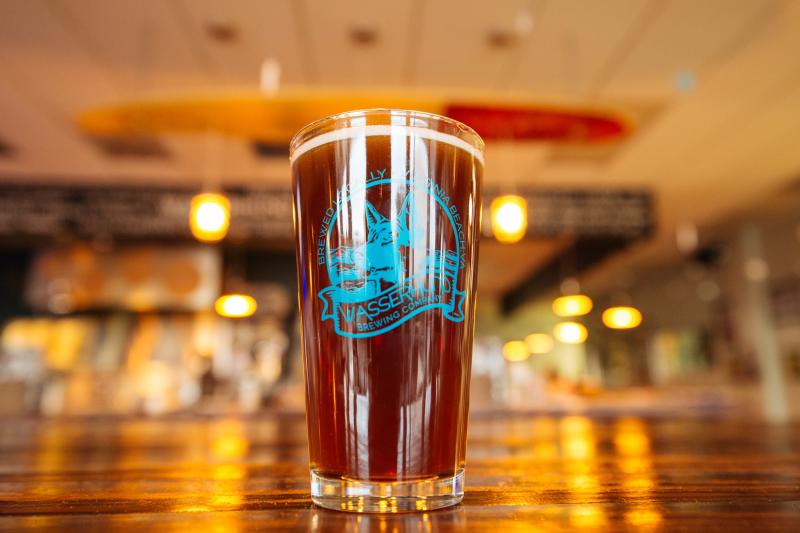 The Brewery

Wasserhund is a German-inspired brew pub in the Inland Hilltop area and is a great joint to get your pizza and beer fix, both of which are can't-misses here. Their flights are huge and very customizable, so taste as many of their house-brewed beers as you want. Also, if you leave here without trying their Jumbo Beer Pretzel, with beer cheese or German mustard, or one of their house-made pizzas, you're doing it wrong.
Hours

Sunday-Thursday: 12-10 pm
Friday-Saturday: 12 pm-12 am
Amenities

On-site kitchen
Family-friendly
Pet-friendly

Inland

2505 Horse Pasture Rd #104
(757) 689-4021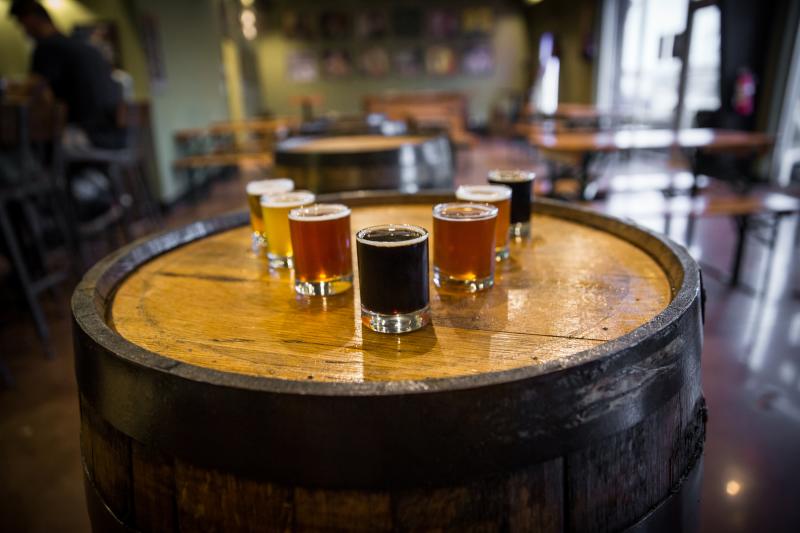 The Brewery

This veteran-owned, military-themed, brewery is a must visit for veterans and non-veterans alike. As if the creative and tasty brews weren't enough reason to visit, the WWII-themed artwork for each beer, prominently displayed on the walls, makes this worth the trip in its own right. It doesn't hurt that the staff also knows their stuff and will get you set-up with the perfect beer for your preferences every time. When in doubt, we recommend the refreshing Pineapple Grenade Hefeweizen.
Hours

Sunday-Thursday: 3-8pm
Friday: 3-11 pm
Saturday: 12-11 pm
Amenities

Occasional Food Truck
Family-friendly