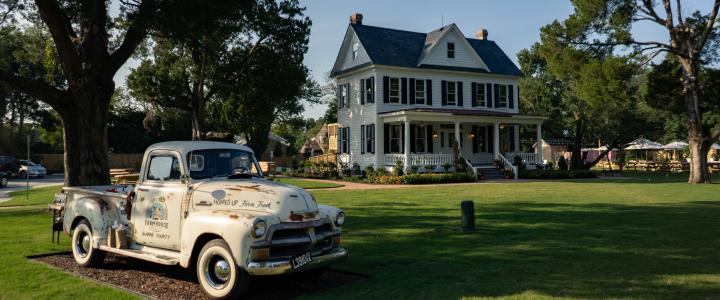 Who says a building can only have one life? From eating breakfast in a doctor's office to drinking beer in the garage of an old closed-down fire station, here are some of our favorite places in Virginia Beach to enjoy a savory bite or delicious sip in a building with a hidden history all its own.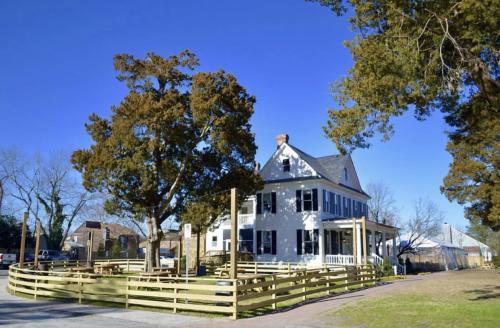 @farmhousebrewingva, Instagram
Farmhouse Brewing, from the folks at Back Bay Brewing, brings a truly unique beer drinking experience to Virginia Beach. Operating out of a restored 1912 inland farmhouse, the Farmhouse is bringing locally-sourced brews and ciders to our coastal city. With tasting rooms upstairs and downstairs, food trucks, a farmers market and an acre and a half of gardens growing figs, blueberries, hops and other ingredients that will be used in their beers, this place has it all. Outside, pets are welcome and you can enjoy bocce ball, ladder golf, and cornhole, with stunning views of the farmhouse yard and the gardens, operated by Farmer John, formally of Pungo's New Earth Farm.

@becca_cavaliervb, Instagram
Whether staying at the Oceanfront's newly-restored Cavalier Hotel or not, don't miss out an evening dining at Becca, the hotel's modern farm to fork restaurant offering decadent American fare crafted from the freshest local ingredients. In fact, many of Becca's ingredients are grown in their on-site garden, which also features a grand stone fireplace and views of the Atlantic Ocean, making for a spectacular outdoor dining experience. The name is a nod to the namesake for the hotel's original signature restaurant, Pocahontas, who changed her name to Rebecca when she converted to Christianity. The hotel's rich history, which began in 1927,  is seamlessly blended to the modern day, with rich finishes and clean lines, as well as an uncanny attention to detail in amenities like clawfoot tubs and marble baths.
@artmanii70, Instagram
Commonwealth, a favorite local hangout, is draining their taps out of an old renovated firehouse and Chic's Beach landmark, The Chesapeake Beach Fire & Rescue Station #4, which originally opened its doors in 1962. Come for the food trucks, outside seating, corn hole, and friendly neighborhood atmosphere. Come back for the ever-changing selection of deliciously creative, expertly brewed beers. You'll want to sample as many as you can here. We'd recommend staples like Wapatoolie Tropical IPA and the Marvolo Imperial Chocolate Stout to start, but they're all worthy of your taste buds.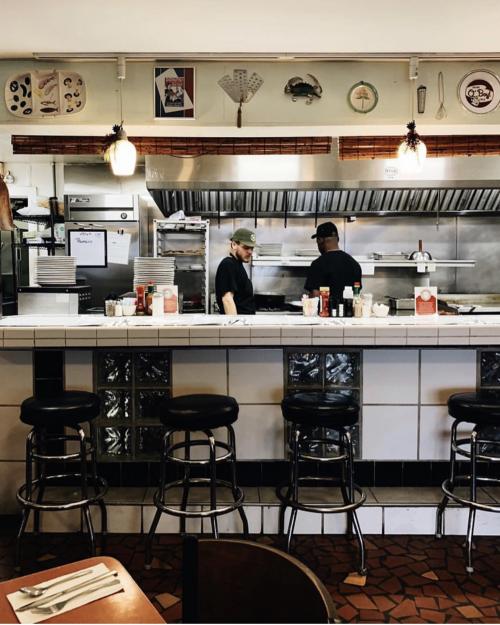 @brandyslist, Instagram
For soul-satisfying fare that gives a nod to our Southern culinary roots, look no further than the Oceanfront, where you'll find Doc Taylor's. This one-time doctor's home serves up delicious comfort breakfast and lunch food, Bloody Marys and mimosas. This spot is such a locals' favorite, that the menu features several items named for regular customers that frequented the diner over the years.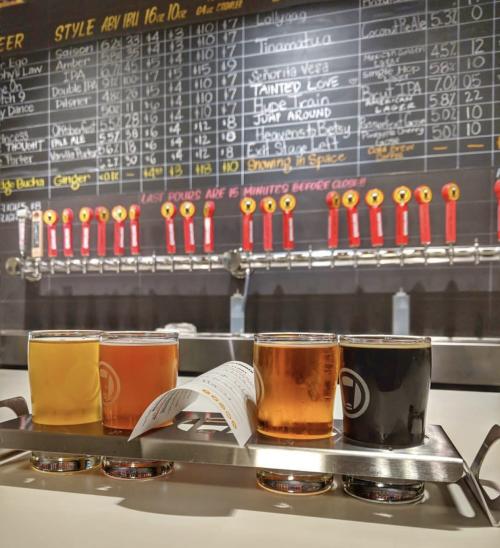 @randy.on.the.loose, Instagram
Smartmouth Pilot House is serving up some of our favorite craft beers out of an old post-office-turned-brewery, just a block away from the boardwalk at the Oceanfront. The 8,000-square foot Seapines Station post office first opened in 1958 to help with the crowds at the main post office at the time. Today, the now-brewery regularly brings in food trucks and allows dogs in their outdoor space, which was converted from the post office's old loading dock, so you will never want to leave. Try their Sommer Fling Hefeweizen - an easy to drink seasonal German-style beer that pairs perfectly with a warm afternoon.