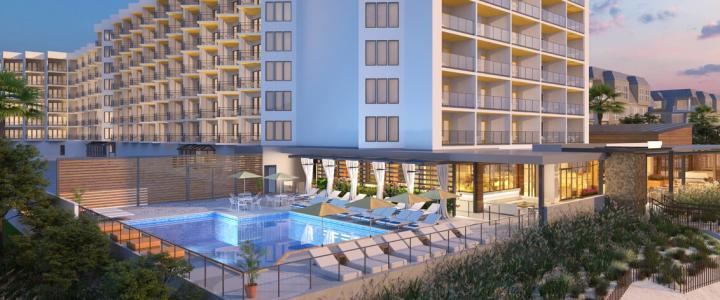 With new experiences popping up all over our coastal city everyday, there's always something new to explore in Virginia Beach. With several new hotels opening or coming soon, there's no better time to bring your event to the beach.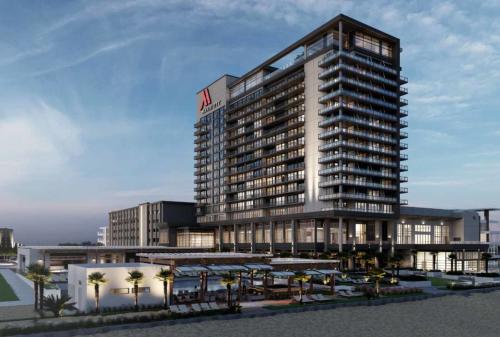 Across the street from the recently-renovated Cavalier Hotel, the hotel's developers quickly began working on their next big project at the Virginia Beach Oceanfront, a 20-story, 305-room Marriott Oceanfront Hotel, expected to open Memorial Day Weekend, 2020. The new hotel will have three restaurants on-site, including a beach bar, a sushi bar, and a rooftop restaurant with ocean views. The hotel has the largest meeting and event space at the Oceanfront, with over 25,000 square-feet of state of the art facilities, including an Executive Level with dedicated boardroom, breakout room, and foyer space, and a Grand Ballroom featuring floor to ceiling windows overlooking the Atlantic Ocean. 
The developers have also announced plans for an Embassy Suites by Hilton, also at the Oceanfront. Together, the three hotels would provide nearly 35,000 feet of banquet, ballroom and meeting space.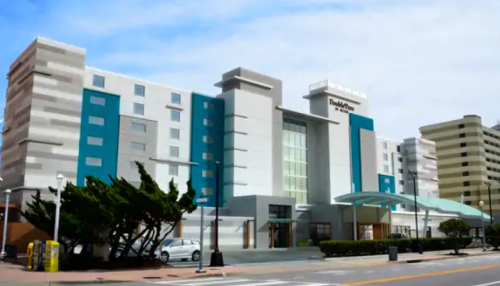 Photo Credit: DoubleTree by Hilton Virginia Beach Oceanfront South
Also located at the Oceanfront, the new DoubleTree by Hilton is a newly renovated hotel along the Virginia Beach Boardwalk. Featuring modern guest rooms with ocean views and private balconies, this hotel brings all the contemporary comfort we've come to expect from this Hilton collection. The property will also feature 2,750 square feet of flexible meeting and event space, for up to 200 people, and is located just two miles from the Virginia Beach Convention Center.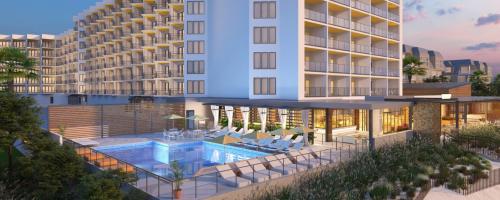 Photo Credit: Delta Hotels by Marriott Virginia Beach Bayfront Suites
Formally the Virginia Beach Resort Hotel and Conference Center, this Chesapeake Bayfront property was purchased as part of Marriott's Delta Hotels collection and is in the midst of a $25 million renovation. The new hotel will feature 295 luxury two-room suites, many of which will overlook the Bay, as well as 13,000 square feet of meeting and event space. The hotel is set to open September 1, 2020.
 

Photo Credit:Hyatt Place Virginia Beach Town Center
Located in the heart of Virginia Beach's downtown district, Town Center, the New Hyatt Place property is the perfect escape for people looking to stay further inland. Each of the property's 127 guest rooms and suites will offer flexible workspaces and areas to relax, with separate living area. The Hyatt Place Virginia Beach Town Center will also offer 2,568 square feet of event space, complete with essential audiovisual equipment and customizable catering options.