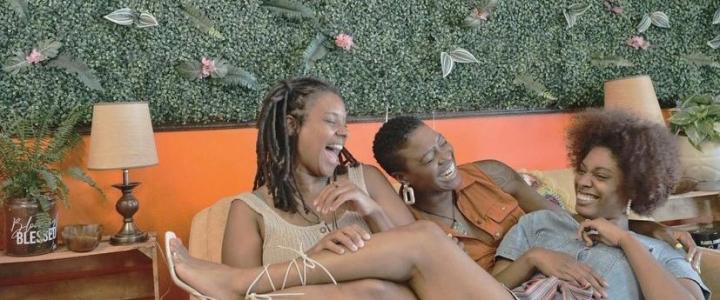 No matter when you visit, Virginia Beach's Black-owned businesses and restaurants are a pillar of our coastal city and a must-visit while you're here.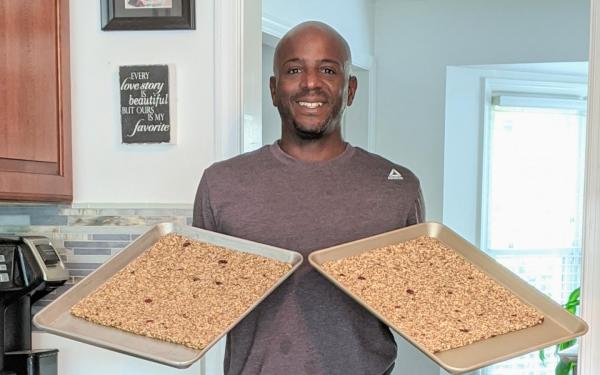 Owned by a certified personal trainer and home brewing enthusiast, Bryan Daniels, All Good Granola Bars began after he noted his brewing resulted in considerable leftover grain, which "smelled too good" to throw away. He then realized those grains could be used to produce granola bars and began collecting leftover grain from breweries in Virginia Beach's thriving craft brewery scene and converting them into "delicious, healthy snacks." Ingredients may include the likes of cranberries and almonds, and choices bear such catchy names as Pumpkin Spice Oktoberfest.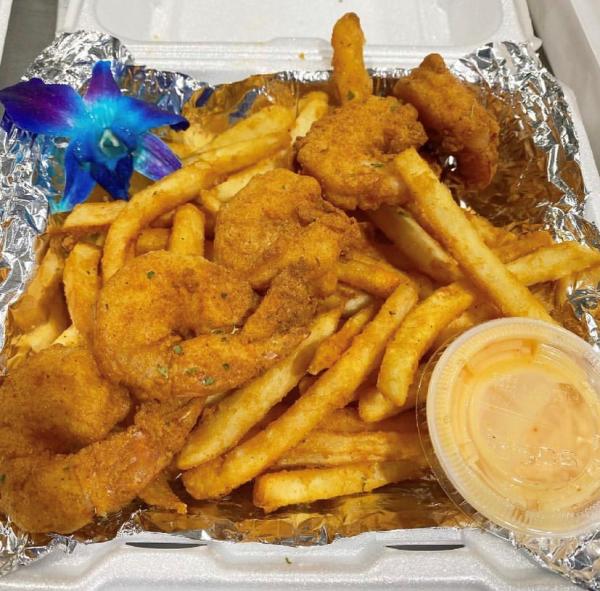 @chefskipsk8house, Instagram
There are a million reasons to visit this spot in the Inland District of Virginia Beach, but when you're looking for an unbeatable sandwich, look no further. From shrimp and oyster Po Boys, to mouthwatering Phillys, this spot has what you need.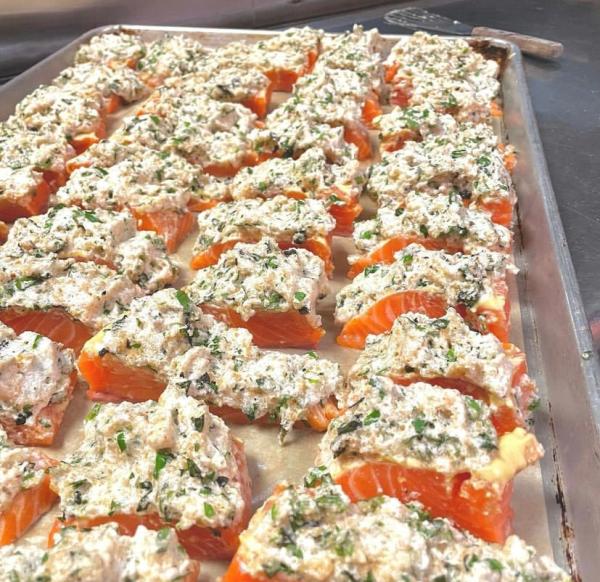 @cobaltgrillevb, Instagram
Contemporary fine dining and some of the freshest seafood around, it's hard to go wrong with anything at this locally owned restaurant. With a robust wine and cocktail menu, and delicious small plates selection, this is a great place for any special event or for just celebrating a night of vacation.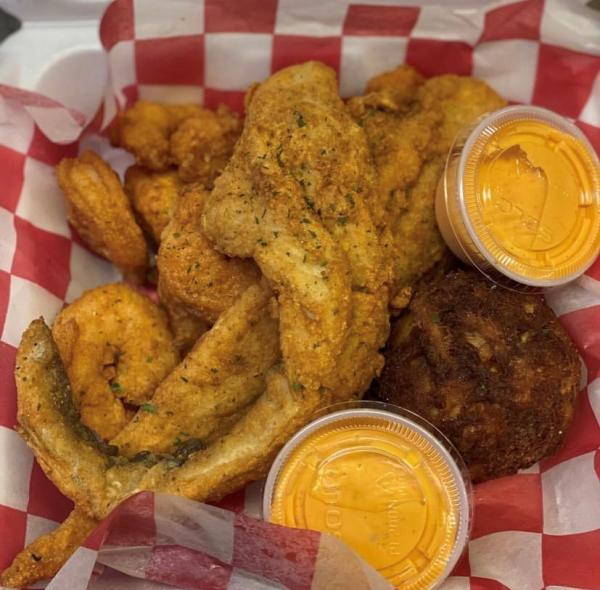 @crabbycalis, Instagram
As their name suggests, Crabby Cali's is all about seafood. So, perhaps it's no surprise that one of our favorite things on the menu is the seafood platter. With whiting, Jumbo Shrimp, oysters and a crab cake, as well as fried and hush puppies, this has everything you could want, all cooked to perfection.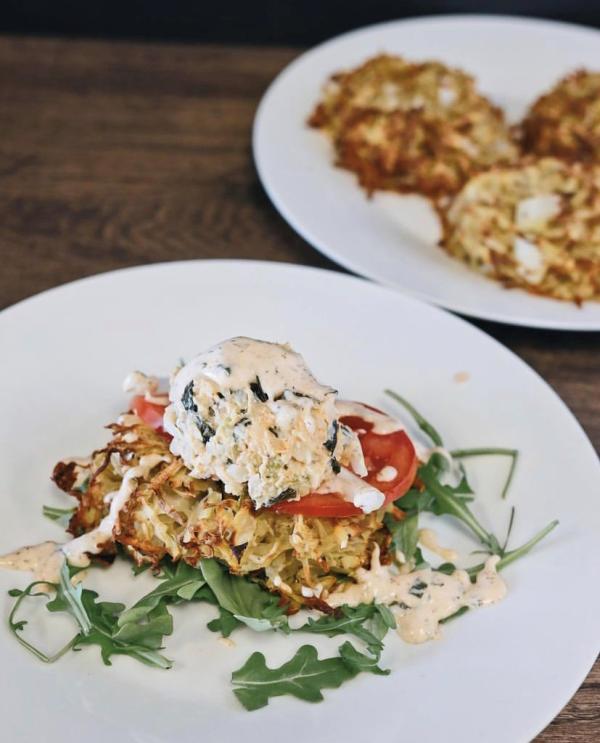 @cltrevgn, Instagram
Located in the Inland District, CLTR is serving locally roasted single-origin coffee and sustainably sourced loose-leaf teas alongside smoothies and plant-based small bites, including vegan baked goods and vegan sweet and savory waffles. They offer a wide variety of plant-based milks for hot drinks, as well.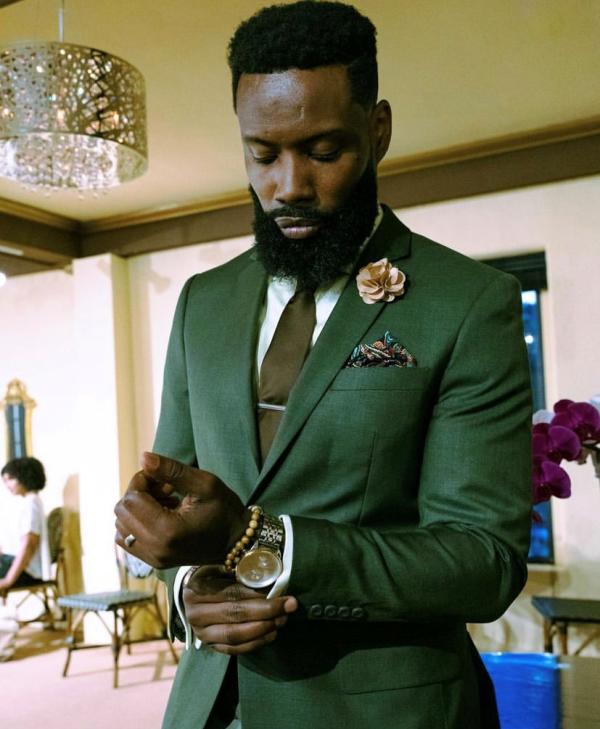 @dapperluq, Instagram
The Dapper Luq was started in 2019 by Luqman Haskett as a way to share his love and passion for style with young men. His custom suit line is focused on bringing unique color suits and styles in the most convenient way possible. Choose from hundreds of customizations, get measured online or in person, and receive your custom suit within only a few weeks.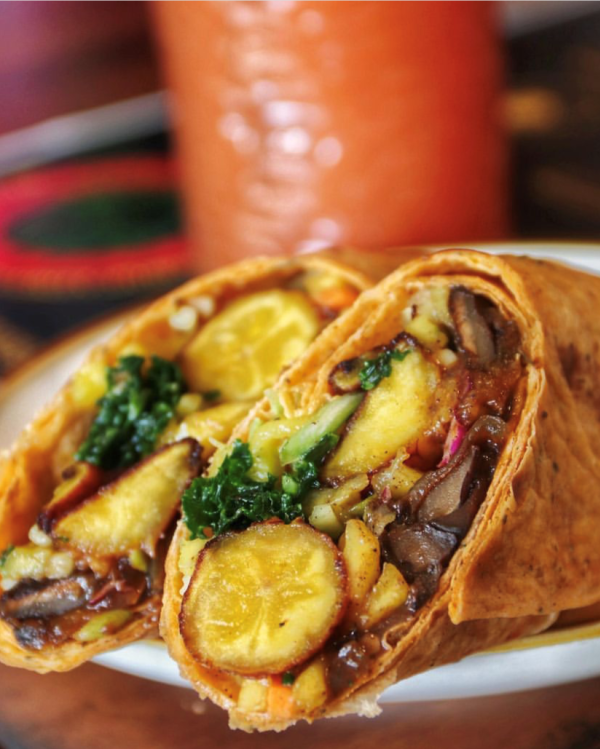 @desmondsislandsoulgrill, Instagram
Desmond's Island Soul Grill offers Guyanese-Influenced Vegan Caribbean food and, if that sounds enticing, wait until you try it. With offerings like jackfruit stew, jerk mushrooms, eggplant curry, pumpkin curry, and guava lentil balls, we're sure this is unlike anything you've ever tried before.
Divine Scentervention

@divine_scentervention, Instagram
Divine Scentervention offers handcrafted hand-poured candles that have been cured for a minimum of one week. The candles and melts are tested to make sure the scents are not harsh and to check the burn time. All candles are guaranteed to last at least 72 hours if not more.  

@happycafevab, Instagram
Happy Cafe seeks to encourage good conversation with communal seating and delicious food. With great vegan options, mouthwatering sandwiches (chicken fajita grilled cheese, anyone?), and a huge menu of fresh-made food, this place is a true hidden gem.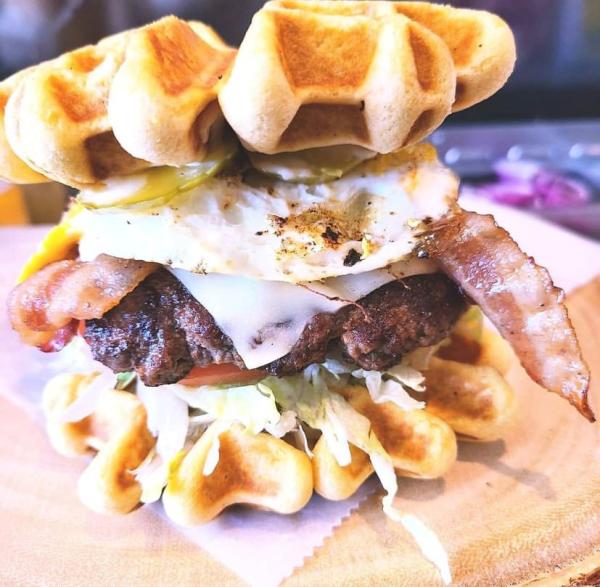 @jkstylegrill, Instagram
While this small, local joint in inland Va Beach is serving out some mouthwatering dishes like their famous wings, voted as the Best Wings in Virginia Beach, they're main claim to fame is the waffle burger, which is exactly what it sounds like. This burger, with a 6oz. Angus beef patty, bacon, grilled onions and a fried egg is served between two fluffy belgian-style waffles, and plays a delicious ode to breakfast with every bite. This is something you just need to try.

@golessthan, Instagram
Less Than is a zero waste and refill shop offering sustainable alternatives to everyday goods that are healthy for you and for our planet. With a focus on eco-friendly products made from natural ingredients that are free from harsh, synthetic chemicals from makers who are environmentally aware, Less Than products come either without packaging, or in packaging that is recycled, recyclable, compostable or biodegradable. 
Their refill station offers dry and liquid goods such as shampoo and conditioner, hand and dish soap, face and body lotion, laundry detergent and pods, toothpaste tablets, candle refills, etc. Guests are encouraged to bring their own container, to weigh them, fill them, re-weigh them and pay by the ounce to minimize the discarding of containers as you would at a traditional store.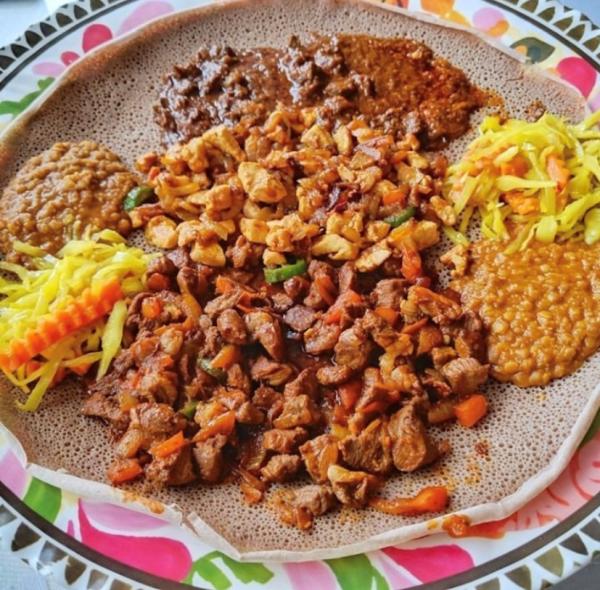 @yelpcoastalva & Sharon C via Yelp, Instagram
With a menu of Ethiopian and Eritrean cuisine using only the freshest, never-frozen ingredients, the plates here are as delicious as they are beautiful and colorful. Served in an Ethiopian atmosphere, this is an experience we can't recommend enough.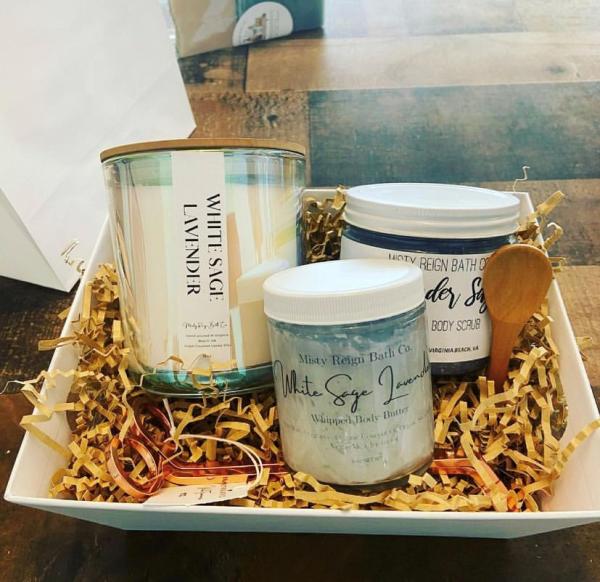 @mistyreignbathco, Instagram
This family-owned and operated business makes handmade body soaps, butters, and oils that are all free of parabens, sulfates, phthalates, and artificial dyes. From bath bombs to diffusers and warmers, Misty Reign is a perfect local one-stop-shop for all things self-care.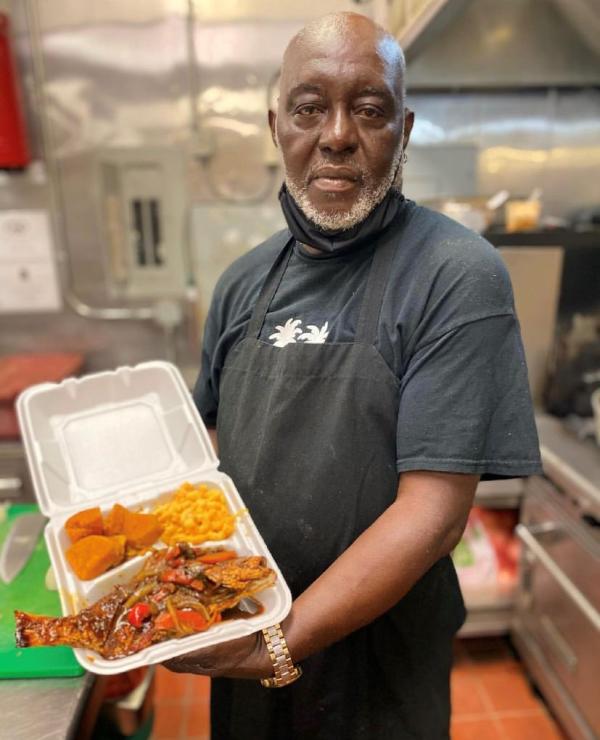 @montego_caribbean, Instagram
This funky fixture has been a local staple for nearly 15 years, and it's easy to tell why. With a menu of island-style Caribbean dishes, like brown stew snapper, callaloo and saltfish, and jerk chicken quarter, this is definitely worth visiting more than once.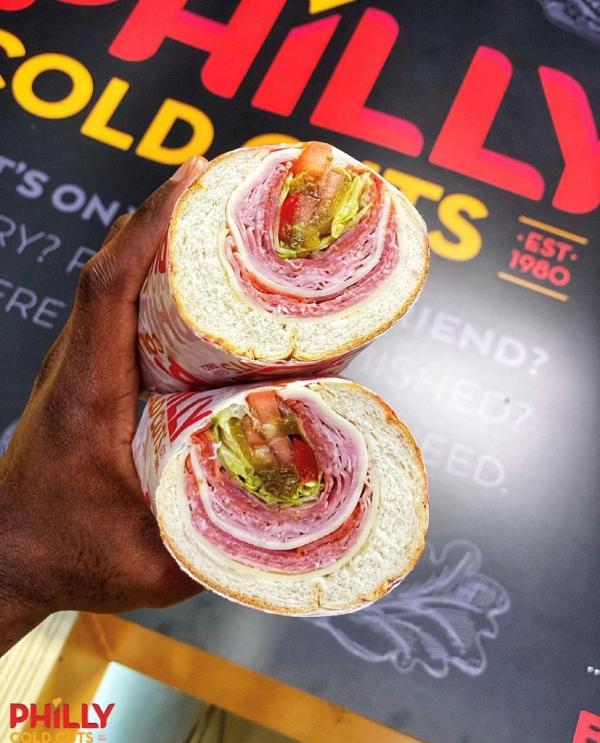 @phillycoldcuts, Instagram
With two Virginia Beach locations, Philly Cold Cuts has you covered all over town. And, with their mouth-watering, fresh-made cheesesteaks, hoagies, burgers, and salads, that's definitely a good thing, trust us on this one.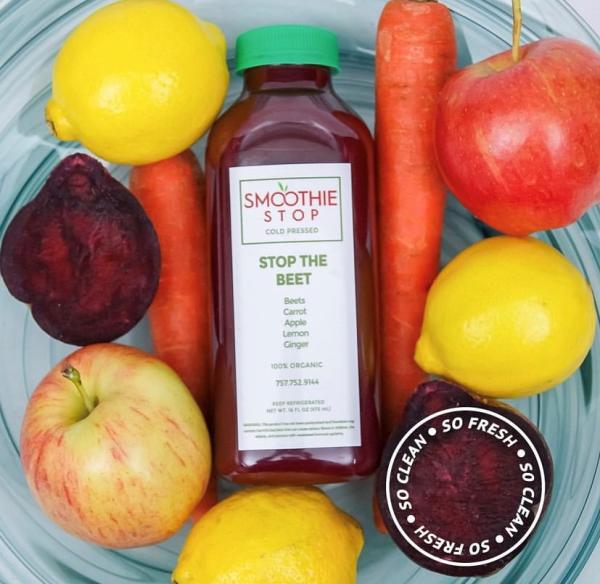 @smoothiestop757, Instagram
Smoothie Stop offers a huge lineup of healthy, fresh options. This family-owned business was inspired by one of the owners 105-year-old grandmother, and that love is present in every sip. With healthy smoothies, cold pressed juices, detox plans, and wraps and salads, Smoothie Stop is as good as it is for you.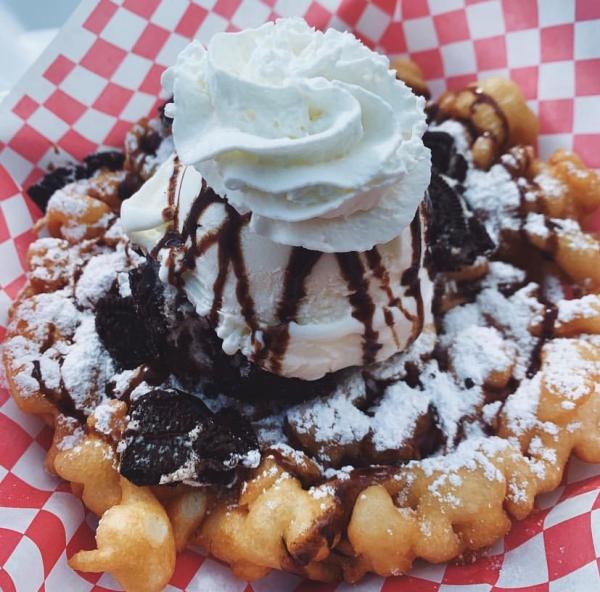 @chewyafood, Instagram
If you've never had a fresh, piping hot funnel cake, topped with a healthy scoop or two of ice cream, you are missing out. Luckily, Twin Tiger has exactly what you need, in an environment the whole family will enjoy.
Ceremony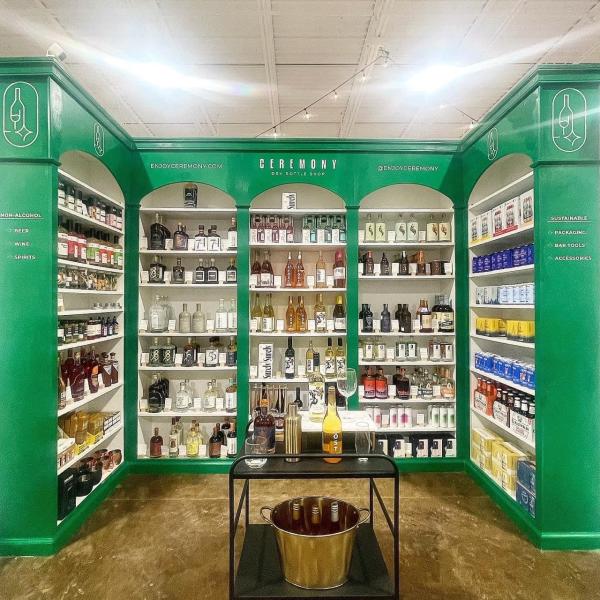 Ceremony is Hampton Roads' & Richmond's first Dry Bottle Shop, focused on curating non-alcoholic wines, spirits, beers, bitters, mixers, and mocktails.