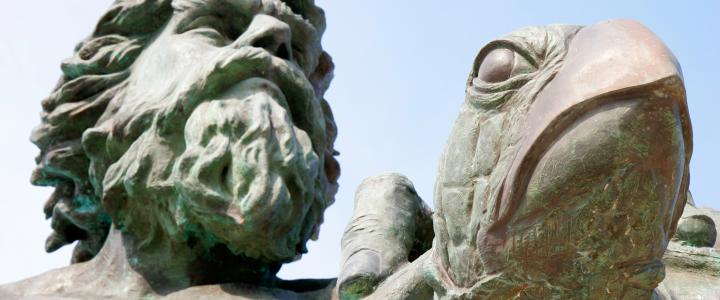 King Neptune, most commonly known as the lord of the sea, is known to us as the keeper of our Resort Beach – and if you've seen him, you know he's hard to miss! Standing tall at 34 feet, the majestic bronze statue welcomes locals and visitors alike at the gateway of Neptune Park, located on the boardwalk at 31st Street.
The king's reign over our city gives us reason to celebrate the beach life annually during the Neptune Festival, a commemoration made up of more than 40 events across all three of our beaches during September and October. Visiting us at this time of year? You can look forward to enjoying art from around the nation at the Neptune Art & Craft Show, sipping local Virginia wines during tasting events, catching a wave, running an 8K or seeing how sculptures come to life in the sand for ten days during the International Sand Sculpting Championships.
Celebrating the beach life means celebrating King Neptune himself. This month, we invite you to dive into the many lively and entertaining events, all of which are fit for a king (or a queen).