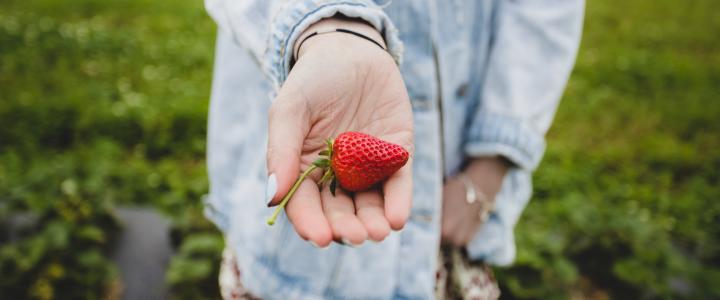 Virginia Beach is home to more than just sand, sun and surf - much more. With a vast amount of farmland and fresh local produce, all available for you to explore and pick, spring is the perfect time to go from beachside to countryside in VB.
The rural neighborhood of Pungo, just south of Sandbridge Beach, is home to 8,000 acres of farmland, including 16 You-Pick farms. Depending on the season, you can pick your own bushel of strawberries, blueberries, blackberries, kale, cabbage or even your own bouquet of wildflowers! This time of year, we especially love strawberries, a staple crop, which is now celebrated annually during the Pungo Strawberry Festival, a two-day strawberry-centric event with over 50 strawberry delicacies, family activities, live entertainment, a parade, carnival, and much more. Stopping by Pungo's roadside stands or exploring one of the area's working farms makes for an adventurous family outing and is a great alternative for the beach.
Later this spring, kick your pickin' up a notch by getting your hands dirty at New Earth Farm, Commune's sustainable, organic and educational working farm. "Farm Table" cooking classes will allow visitors to get hands-on and learn how local ingredients come together to influence Virginia Beach's culinary scene. A lot of exciting changes are on the horizon; the farm has started building a solar-powered henhouse, which will supply all of the restaurant's eggs.
Spring is in full bloom, and the Pungo neighborhood of Virginia Beach is ripe to explore.